Quick review
The good
Metal body
Decent battery life
Not a bad keyboard
Can technically be a tablet thanks to its 2-in-1 hinge
The not-so-good
Overpriced in Australia
Touchpad needs more travel
Makes for a really heavy tablet
While laptops have come down in price over the years, one of the hurdles shoppers face these days is the knowledge that much of what they may want to buy includes older technology, holding onto it as if it still fetches the same price it once did.
We've seen it for years by the big brands: mediocre screens that were out of date years ago, low-end storage options, and ports that should have been upgraded to the latest but for some reasons haven't.
Computer makers don't usually do this in the flagship or premium part of the market, either, leaving these practices for anyone spending less than top dollar, usually targeting the mid-range and budget areas.
Dell's Inspiron range has never really been regarded as flagship, positioning it squarely for the mid-range, and possibly a little over, while its "XPS" range serves anyone keen to spend a little more, and yet with the latest machine, the brand is feeling like it's nailing a neat middle ground.
Carrying a recommended retail price of $1899, Dell's Inspiron 13 7000 series isn't what you'd call cheap, but these days it's also not what you'd necessarily call expensive, either.
In fact, it may well be "just right", as Dell's latest laptop goes for an approach almost right out of "Goldilocks and the Three Bears".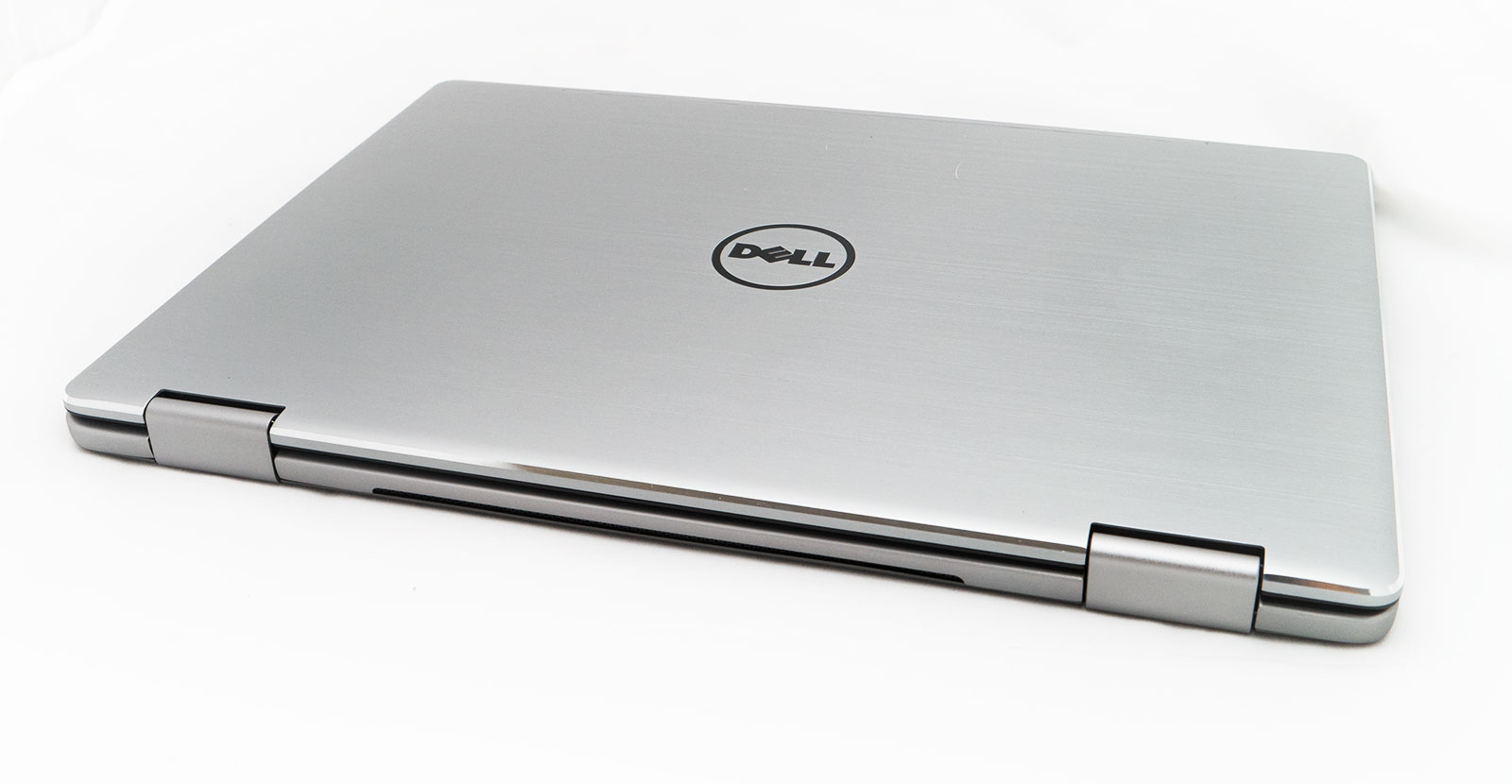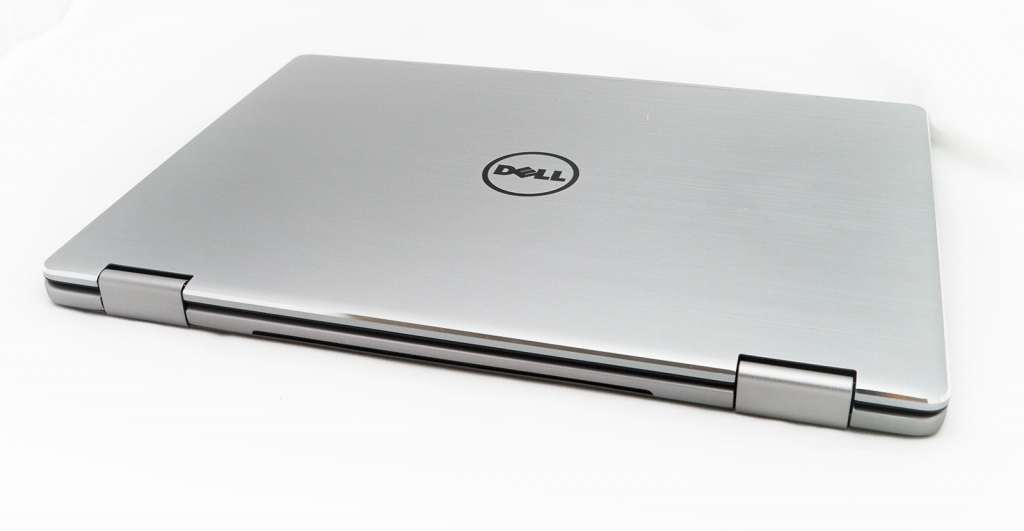 Features
That fairytale always leaves us with the impression that middle-ground often caters to being the best, because while one computer might be too expensive and another might be too cheap, the mid-range should — at least in theory — be juuuuussssttt right.
Dell's Inspiron 13 comes in two forms to nail that philosophy, with the 13 inch 2-in-1 5000 series and the 13 inch 2-in-1 7000 series, and really the differences between these models tend to be on a specification level.
Specifically, the 5000 series tends to feel like yesterday's news, making out good enough for people who don't need technology of today, but just want enough to get stuff done, arriving with conventional hard drives or smaller solid-state drives, low- to mid-range computer processors, between 4 and 8GB RAM, and smaller price tags.
The 7000 series is more of the premium of the mid-range, and that's what we're looking at in this review, with this machine sitting at the bottom of a configurable range of machines offering either Intel's current 7th generation Core processors or the previous generation's (just replaced, in fact) 6th generation Core Processors.
Our review model arrived with the 6th generation Intel Core i7-6500U processor, sitting alongside 8GB RAM, 256GB solid-state storage, and of course a copy of Windows 10 Home.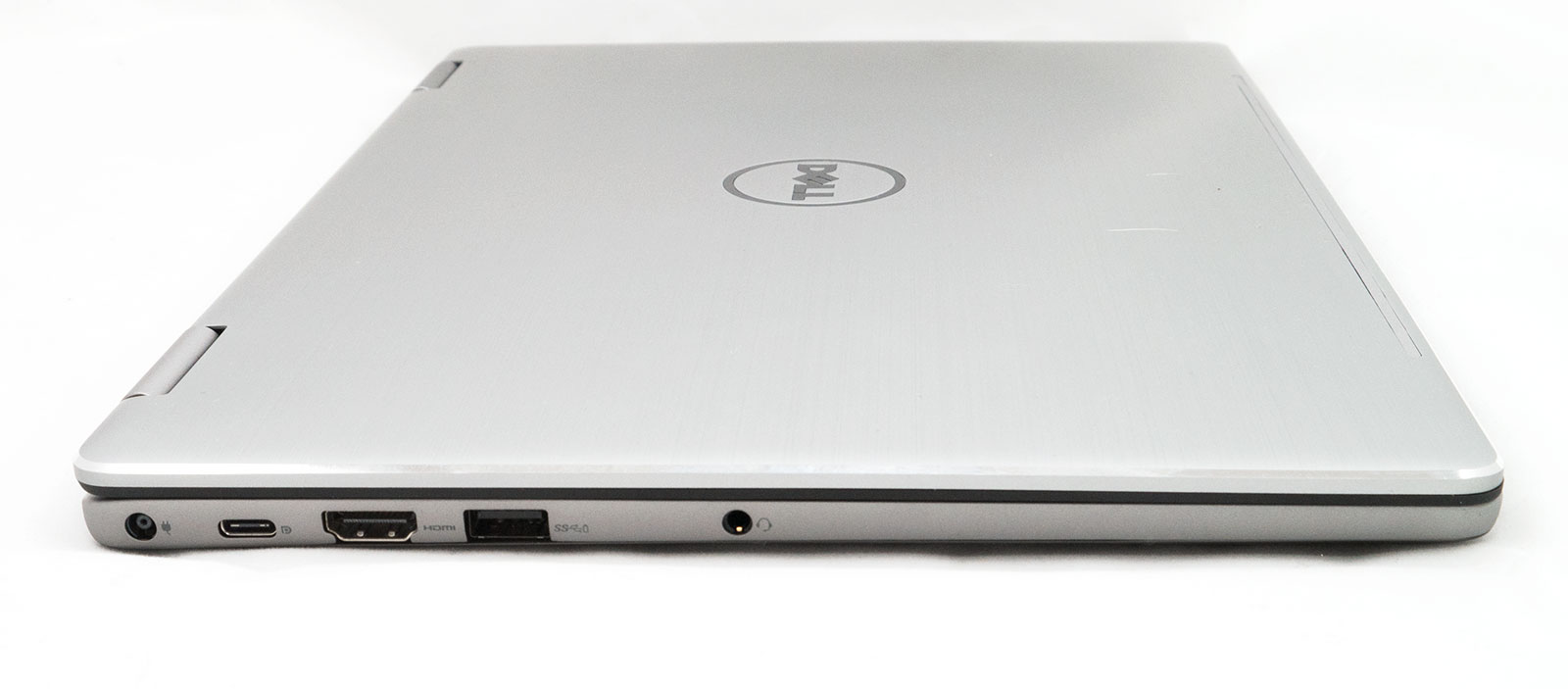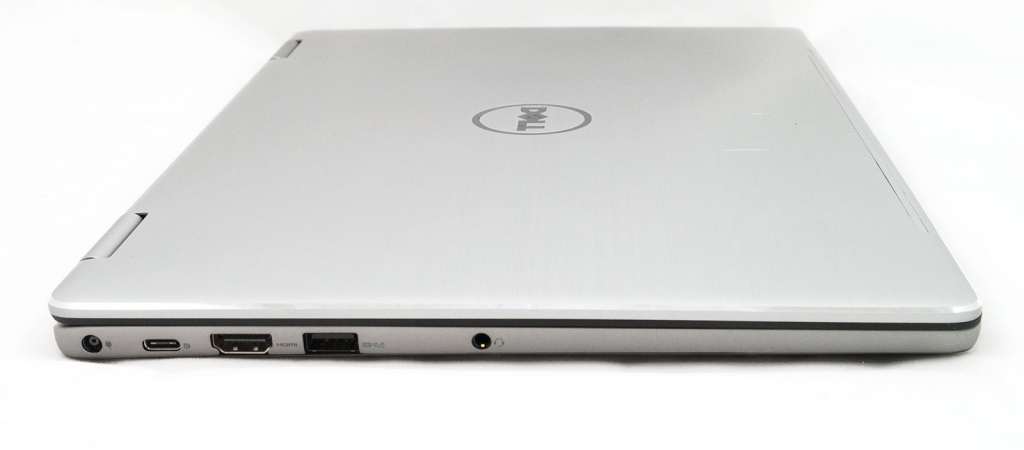 Connection options were fairly standard for this computer, with an SDXC card slot, one USB 2.0 port, one USB 3.0 port, and one USB Type-C port doesn't support Thunderbolt but does work as a DisplayPort if need be, balancing out the older full-size HDMI 1.4a port found alongside.
A 3.5mm headphone jack is also included here, just in time for it to begin to disappear from some devices.
Wireless connection options are also in the computer offering a fairly modern dose of ways to get online, including Bluetooth 4.0 and 802.11ac WiFi, while multimedia is catered for with a microphone, two speakers, a 720p HD webcam, and the rather friendly inclusion of an infrared addition to the webcam to use Microsoft's "Windows Hello" technology to log in to a computer by using only a face and not needing to type in a password.
All of this talks to a 13.3 inch Full HD 1920×1080 display with touch-based technology built into the screen.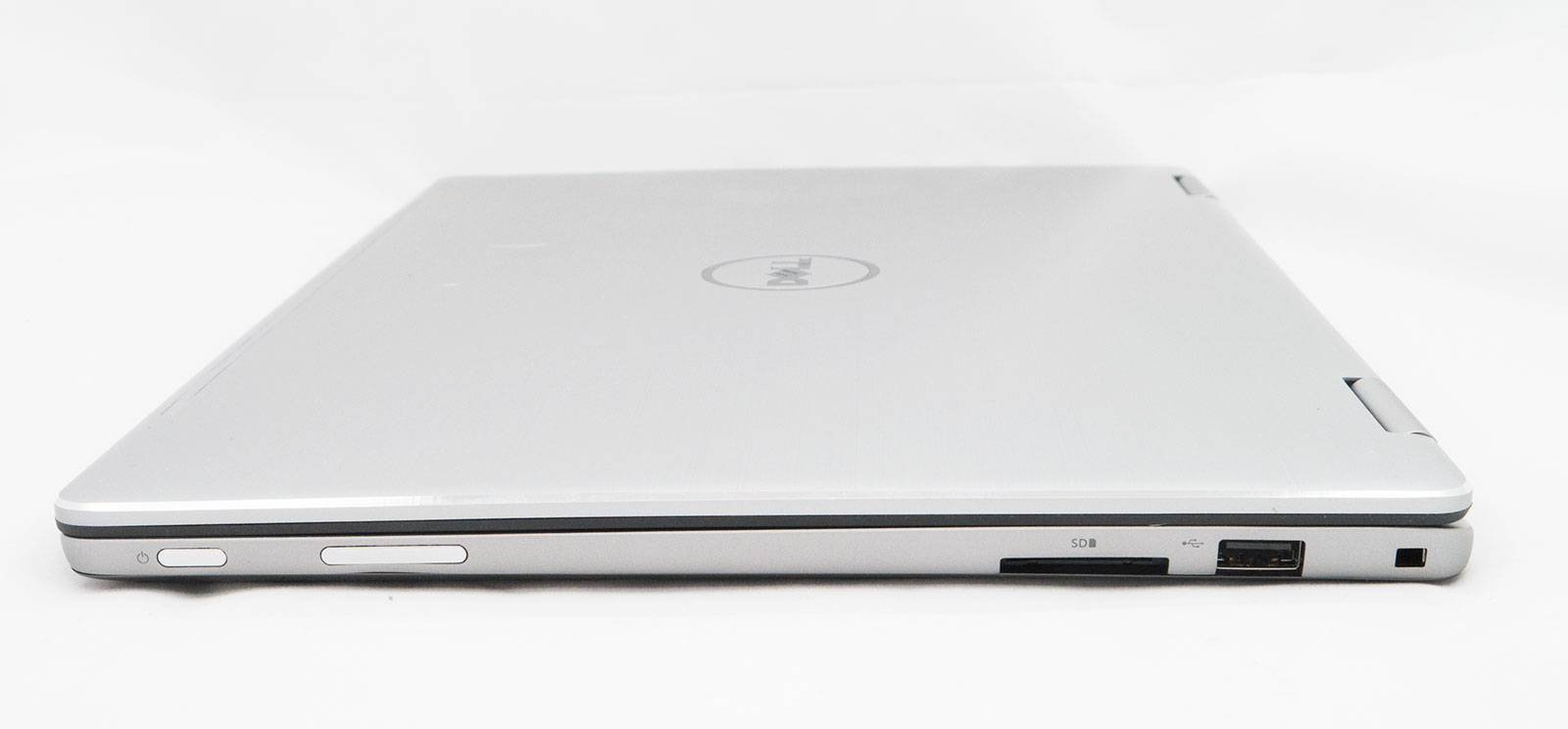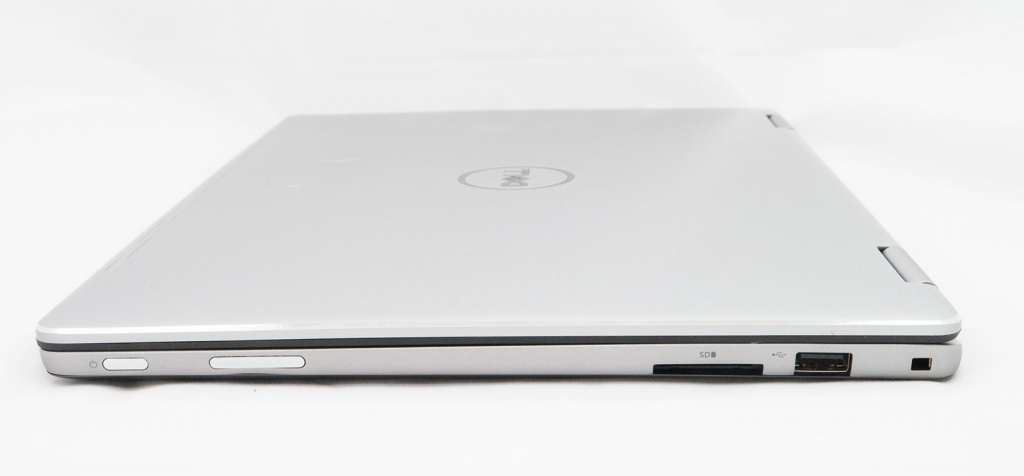 Design
Starting off with design, and Dell hasn't exactly gone for anything too challenging in this machine, taking the basic silver shell you've probably seen in laptops time and time again and just packing new parts inside.
To Dell's credit, we are at least seeing a laptop that goes for a little more premium feel in the PC space, switching to aluminium for both the notebook body and the lid.
This switch in material lends itself to making the bulk of the machine feel durable enough, but it's not the same unibody design Apple provides to its machines, so while it's solid, it doesn't exude the same strength other manufacturers offer.
What you do get, however is a neat hinge, and one that Dell has become more than experienced with rolling out onto its other Inspiron 2-in-1 computers, of which this one certainly qualifies as.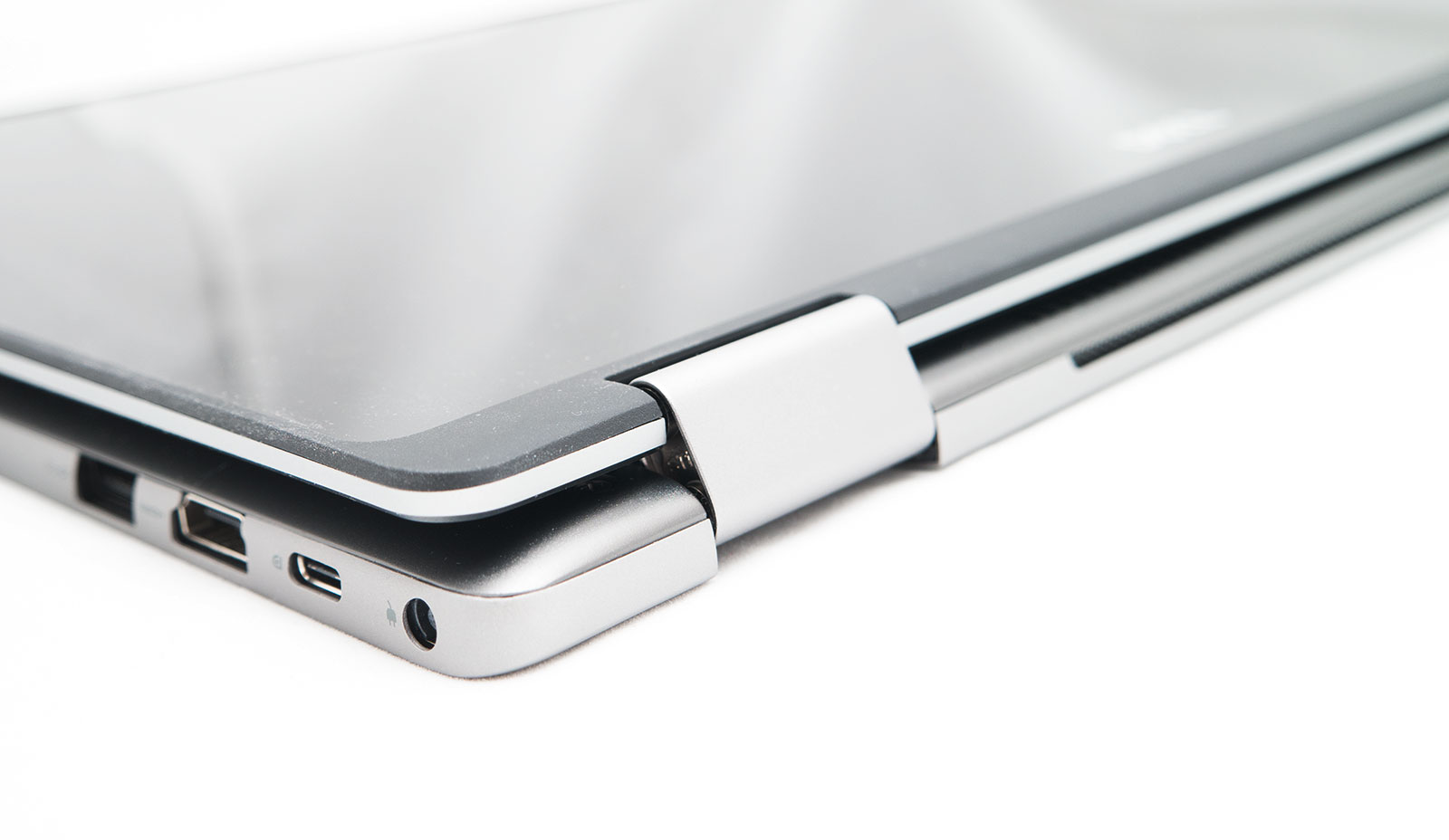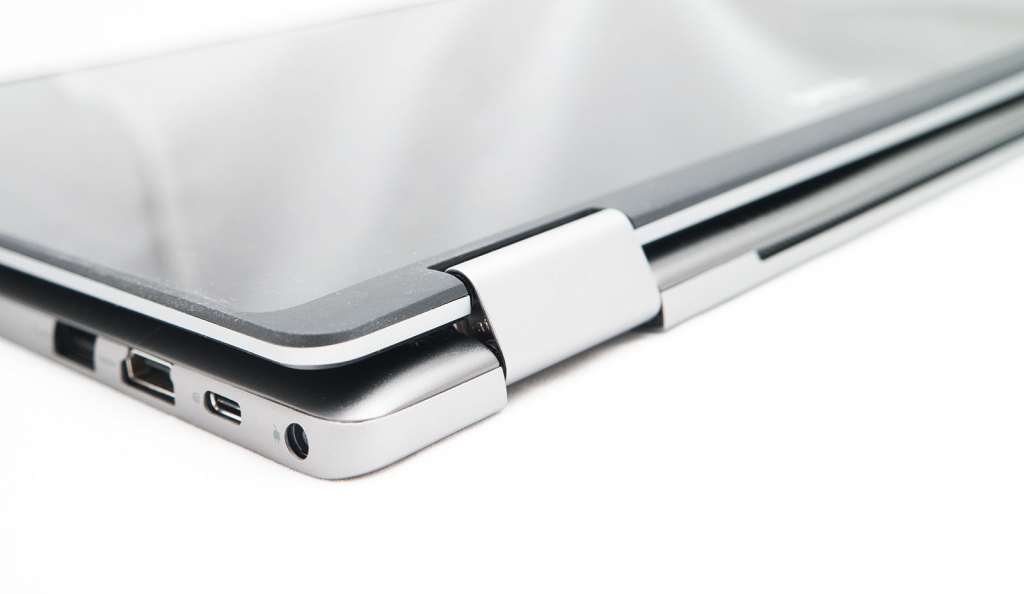 Display
While only two parts, the hinge is vital not just to the integrity of the machine (because it keeps the parts connected), but also to the Inspiron 13 7000 being more than just a one-hit wonder in the computing world.
Specifically, this is one of the many double hinges you find on computers these days, offering a design that allows the screen to not only fold back and stand up on its edges (something marketers like to call "tent mode"), but also back onto itself collapsing into a large 13 inch tablet thanks to the inclusion of a touchscreen.
Now you may have no use for a 13 inch tablet — and let's be honest, up until either the Microsoft Surface or Apple iPad Pro tablets rocked up, most would be in agreement — but one is still provided in the box, meaning you can (if you so choose) carry around a big tablet running Windows 10.
At 1.75 kilograms, this isn't a light tablet by a long shot, and it certainly doesn't exude the super slim or sexy style that Apple pushes out with its iPad or Lenovo gets by in its YogaBook, but if you're on the fence about whether to buy a tablet, this is technically a 2-in-1, even if it's a very, very large and bulky 2-in-1.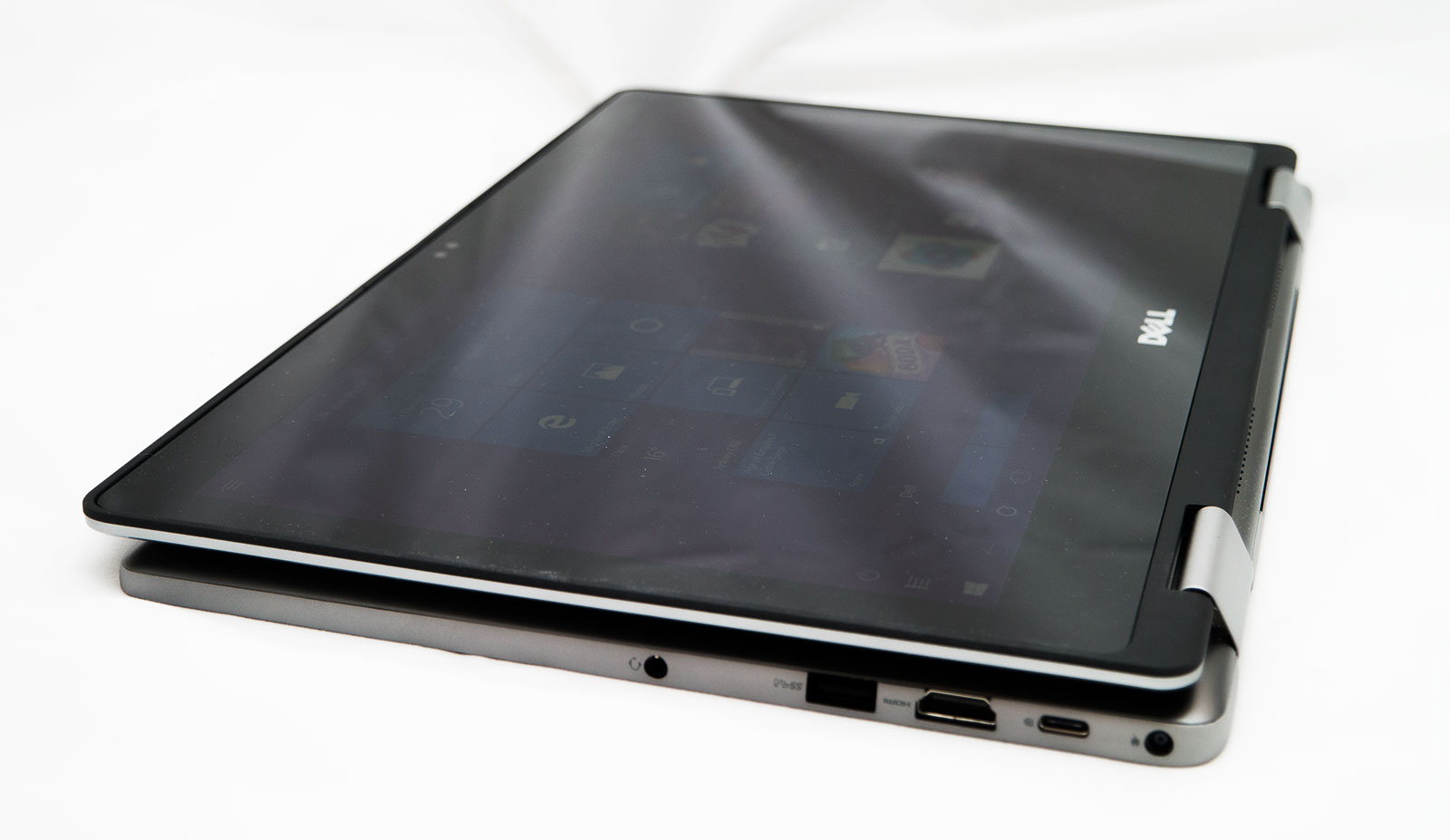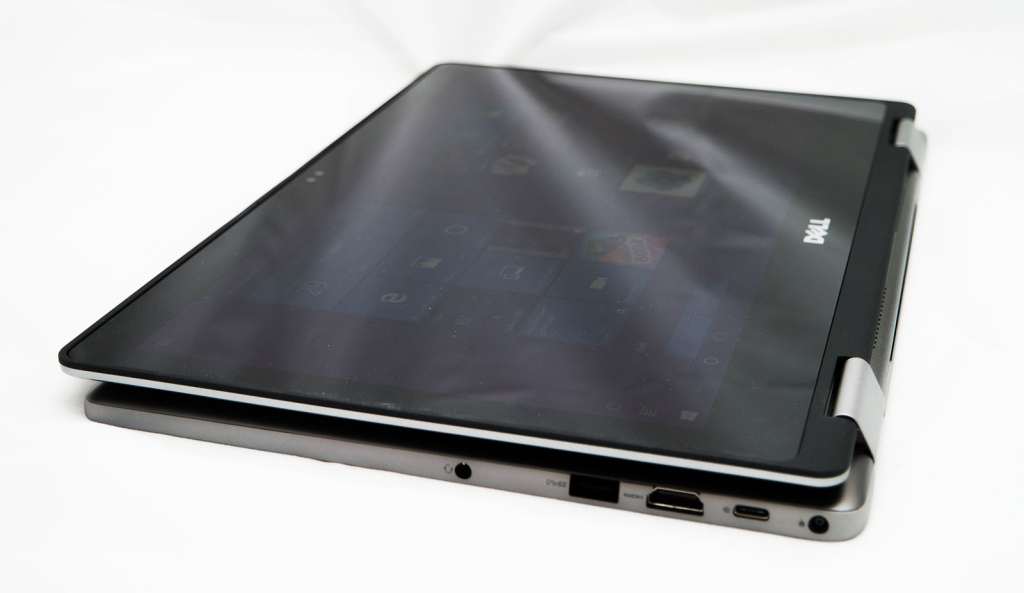 The screen itself is at least not bad, and while it won't win any awards for being super sharp or terribly bright, it definitely fills a gap for being much better than the usual HD-only displays we normally see on computers.
It is at least friendly to touch and offers decent viewing angles, something laptop screens don't always nail, especially when they arrive on sub-$2000 computers.
(Seriously, we've been yelling at computer manufacturers for so long over this issue, and we are absolutely passionate about computer brands using better technology at the display level).
If anything, our only major quibble with the screen on the Dell Inspiron 13 7000 series is the amount of gloss and reflectivity: quite simply, this display is so shiny that you'll struggle not to see your fingers typing in the reflection, though at least you'll know if your hands need a wash.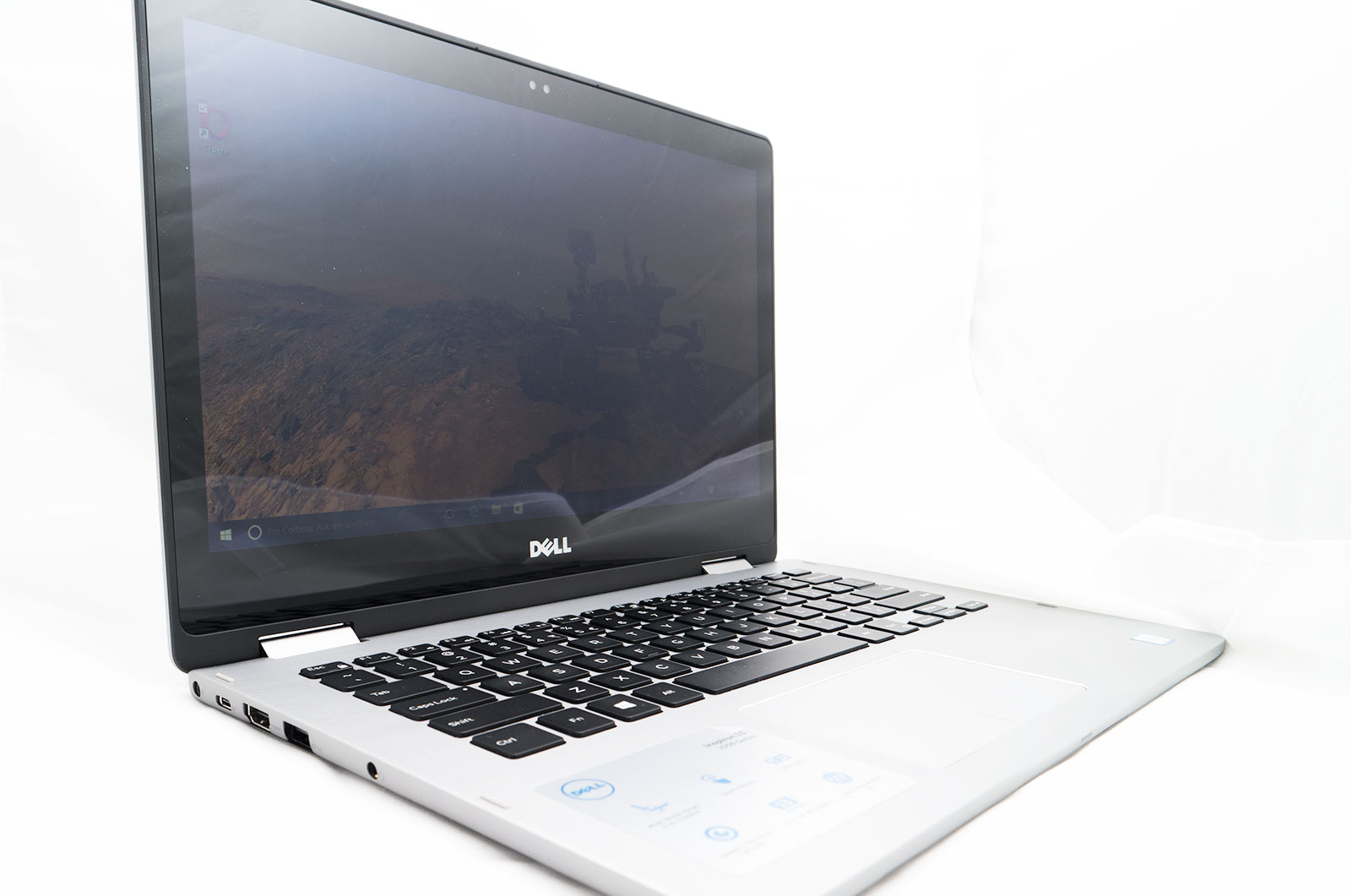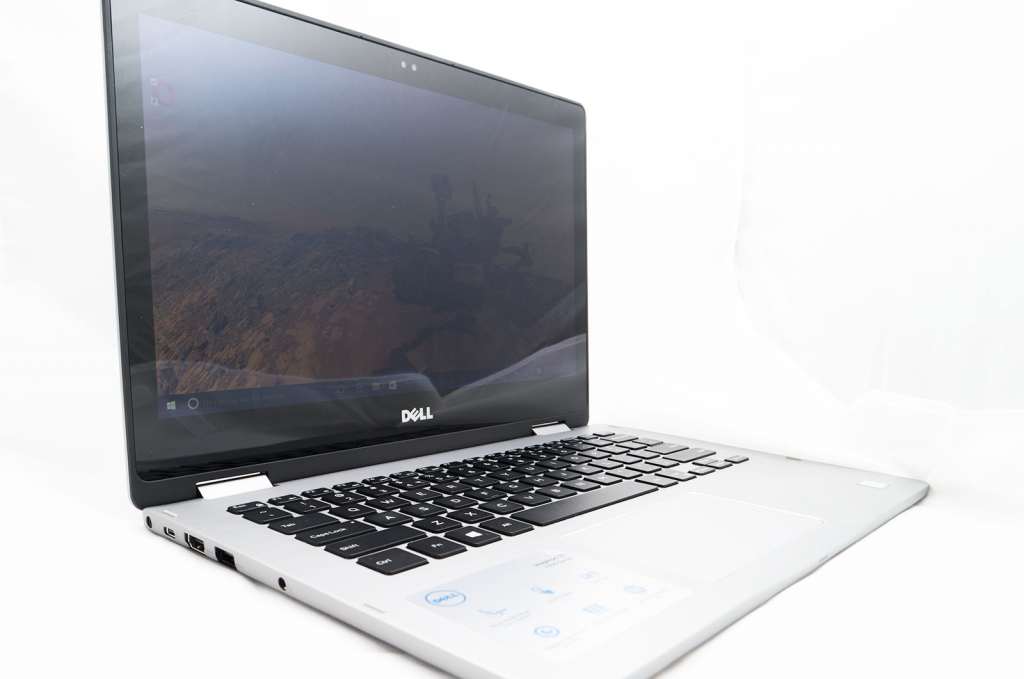 Performance
On the specs side of things, your productivity is relatively sorted with the Dell Inspiron 13 7000, providing more than enough guts for most work, and even a bit of the pleasure if you're done with work for the day.
The variant Dell gave Pickr for the review period sat at the bottom of the line-up, skipping the brand new Intel 7th generation "Kaby Lake" Core i5 processor and just going with the one that's about to be replaced, the 6th generation "Skylake" Core i7 processor, essentially providing a little more speed for all the important bits and pieces you might want to throw its way.
And to Dell's credit, the system is quite well balanced, delivering 256GB of solid-state storage together with 8GB RAM and Windows 10 Home, making it more than capable for most people.
We had few problems running the machine, and our default browser for the moment that is Opera had no issues providing multiple tabs, while the entire system just hummed along nicely.
Even waking the computer up from standby happened effortlessly, with less time from sleep to awake than some of the larger and more premium machines we've used in the time.
Dell has even opted to include something quite surprising, with infrared technology used for biometric facial scanning in Windows Hello, a feature premium computers are still skipping out on over a year since it was introduced.
You might not consider this a big deal, but when you can train an operating system to recognise you from your facial structure alone and log in with that, you'll find it quite useful very quickly, much like that first time you experienced the fingerprint security on modern smartphones.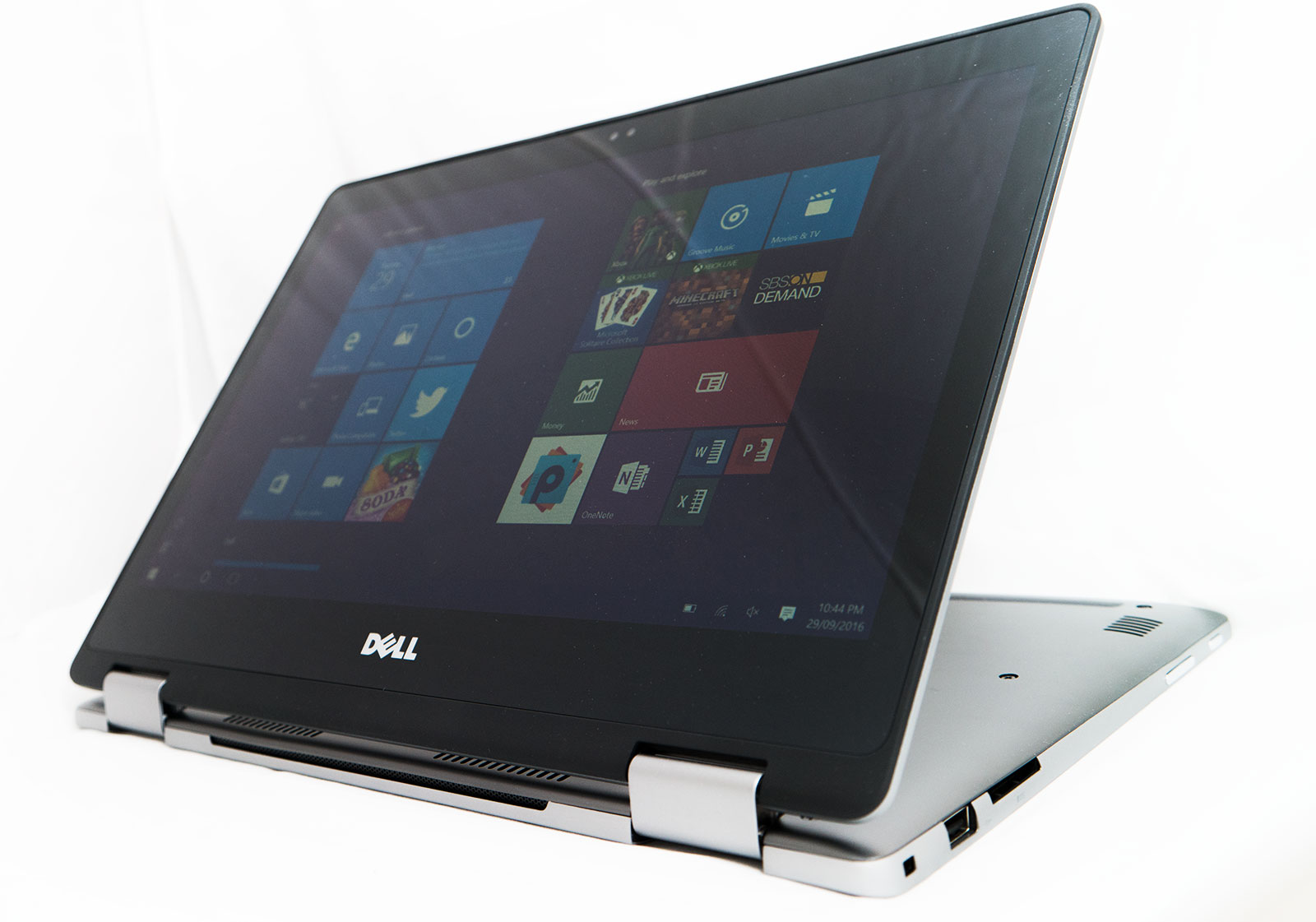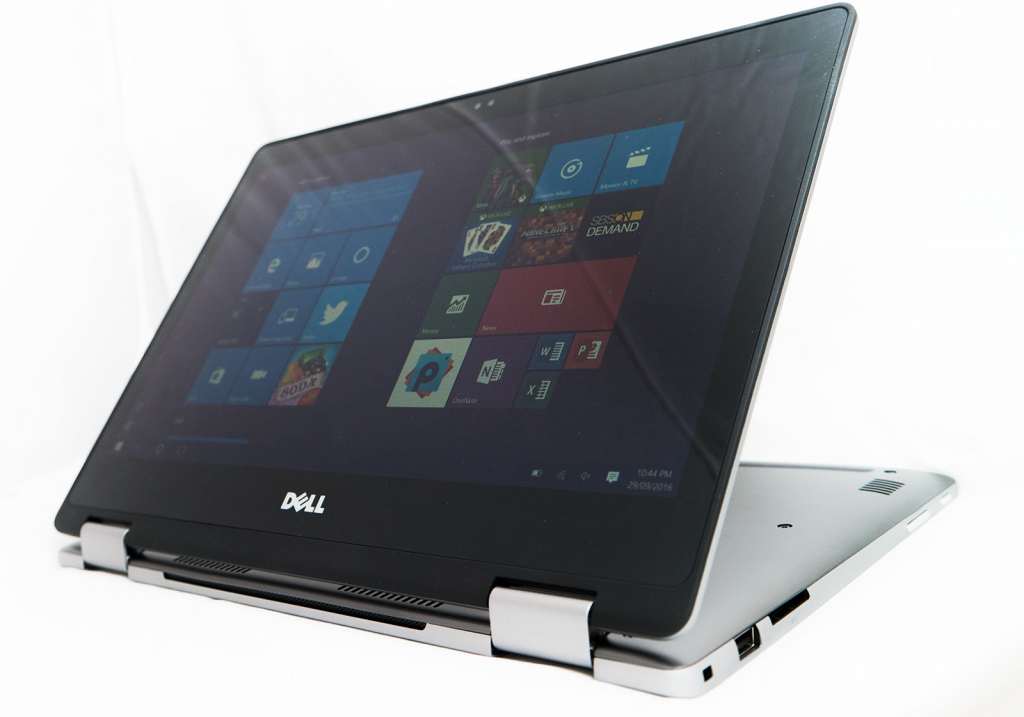 Ease of use
One area Dell has been making significant strides in is with keyboards, and while the company has heritage in building computers, a perfect keyboard is less about the science of building and more an art form.
It's an art Apple and Lenovo have each mastered, and HP nailed it in this year's Spectre, so how close is Dell?
Not far, it seems.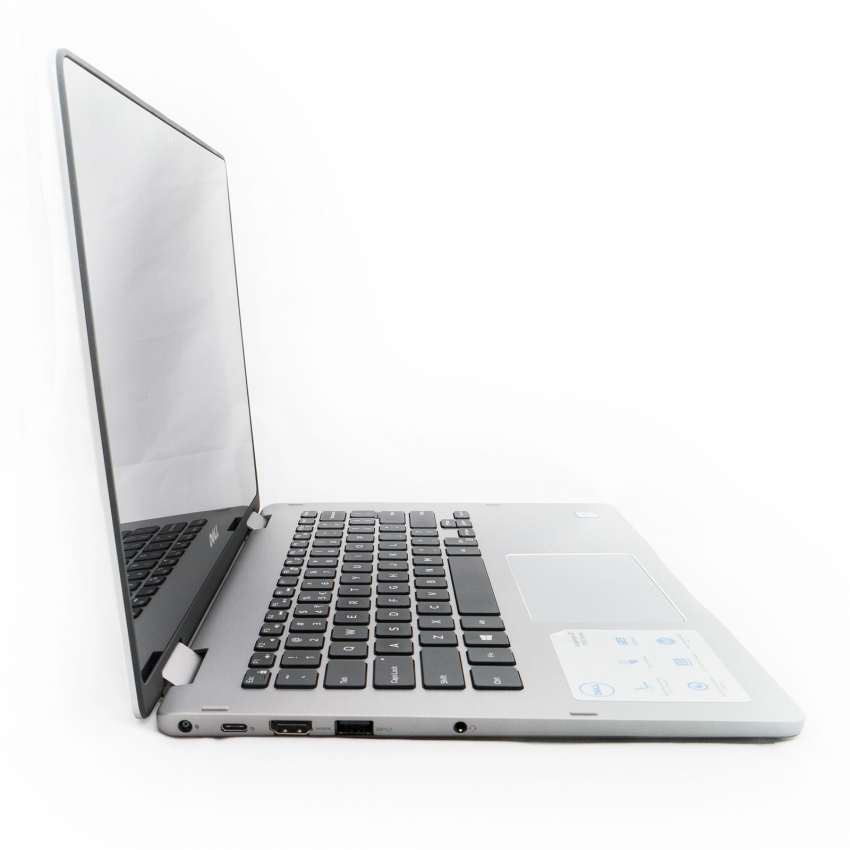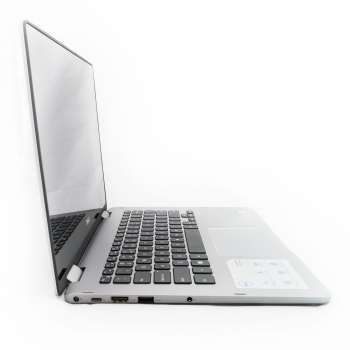 In the 7000 series of the Inspiron 13, you'll find a slightly soft island-key keyboard, with enough travel to get buy typing all sorts of documents, though it doesn't have that long lasting excellent typing experience you might have come to expect out of a laptop keyboard.
While Dell can't offer keyboard perfection, the Inspiron 13's keyboard is still comfortable enough, and certainly more so than a fair amount of laptops, so don't be dismayed, as you'll still get plenty of writing done on the machine.
You may even get some writing done in the dark, as Dell has even delivered two levels of backlighting to this keyboard, with dim, not-as-dim (our words, not Dell's), and the rather apt setting of "off".
Typing this review on the Inspiron 13 inch 7000 series, it's clear the Dell has been spending time getting the formula right. Unfortunately, it didn't make enough headway on the mouse side of things, as this is one area where a little more time would have been welcome.
From its size alone, there's no doubt that the Inspiron offers a spacious trackpad, wider even than the space bar on that otherwise-decent keyboard, but the tactile feedback offered from the click button it sits on just lacks depth, with a hollow and shallow feel.
Thankfully, the 13 inch Full HD screen has support for touch, so if you desperately needed a better mouse, the touchscreen (for a change) is that option.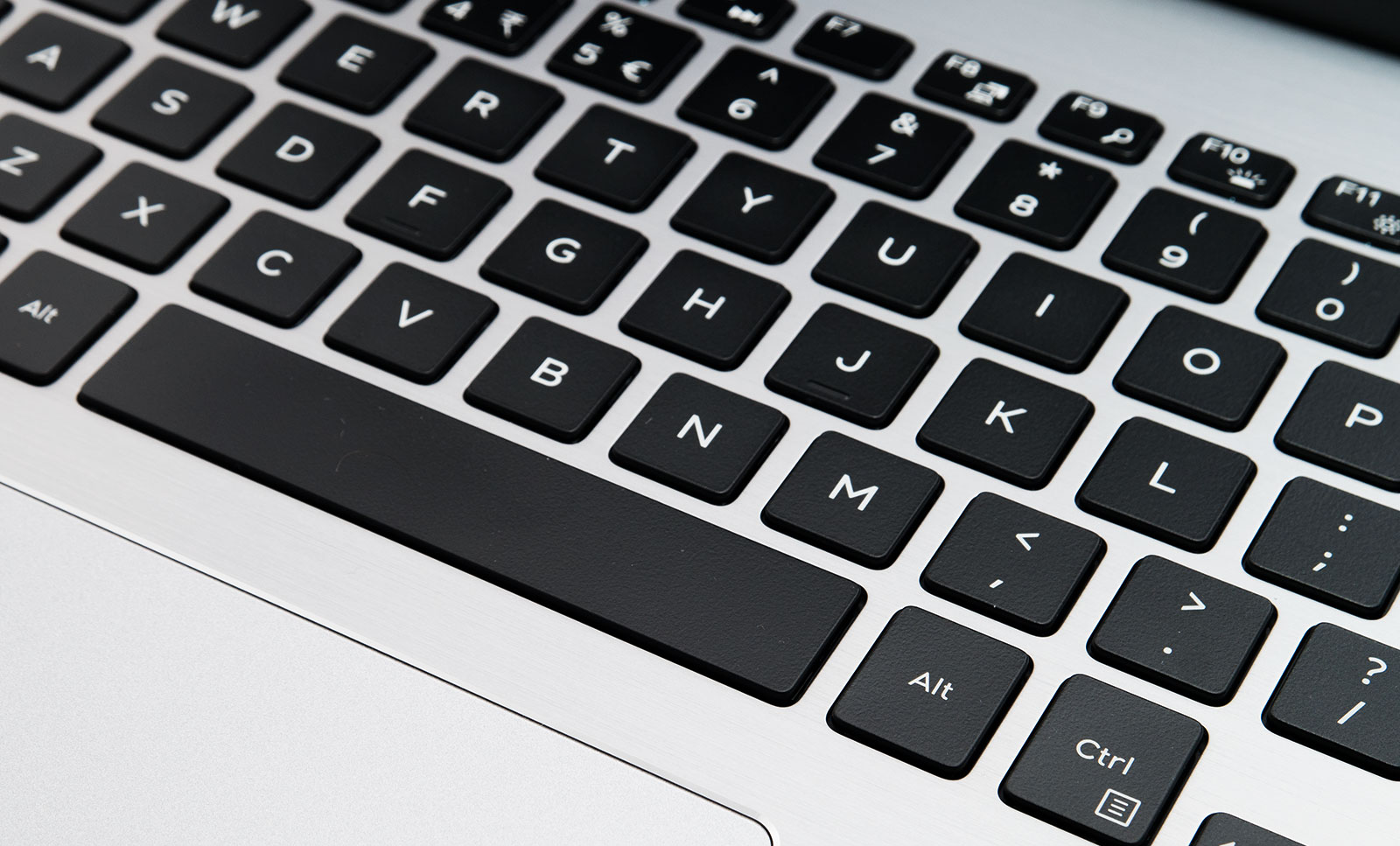 Battery
While we were unsure if we'd see an improvement to the keyboard and mouse (and were nicely surprised), the battery is one area where we're hoping for good things, and the news is mostly good.
In fact, battery life on Dell's 7000 series is a little better than the average for computers with the 13 inch screen size, fetching between 5 and 9 hours depending on what you choose to do with it.
Taking the laptop out and about, and using it for productivity purposes, we found a life closer to the six and seven hour mark, which is pretty good, leaving it on par with some of the better performing mid-range laptops out on the market today.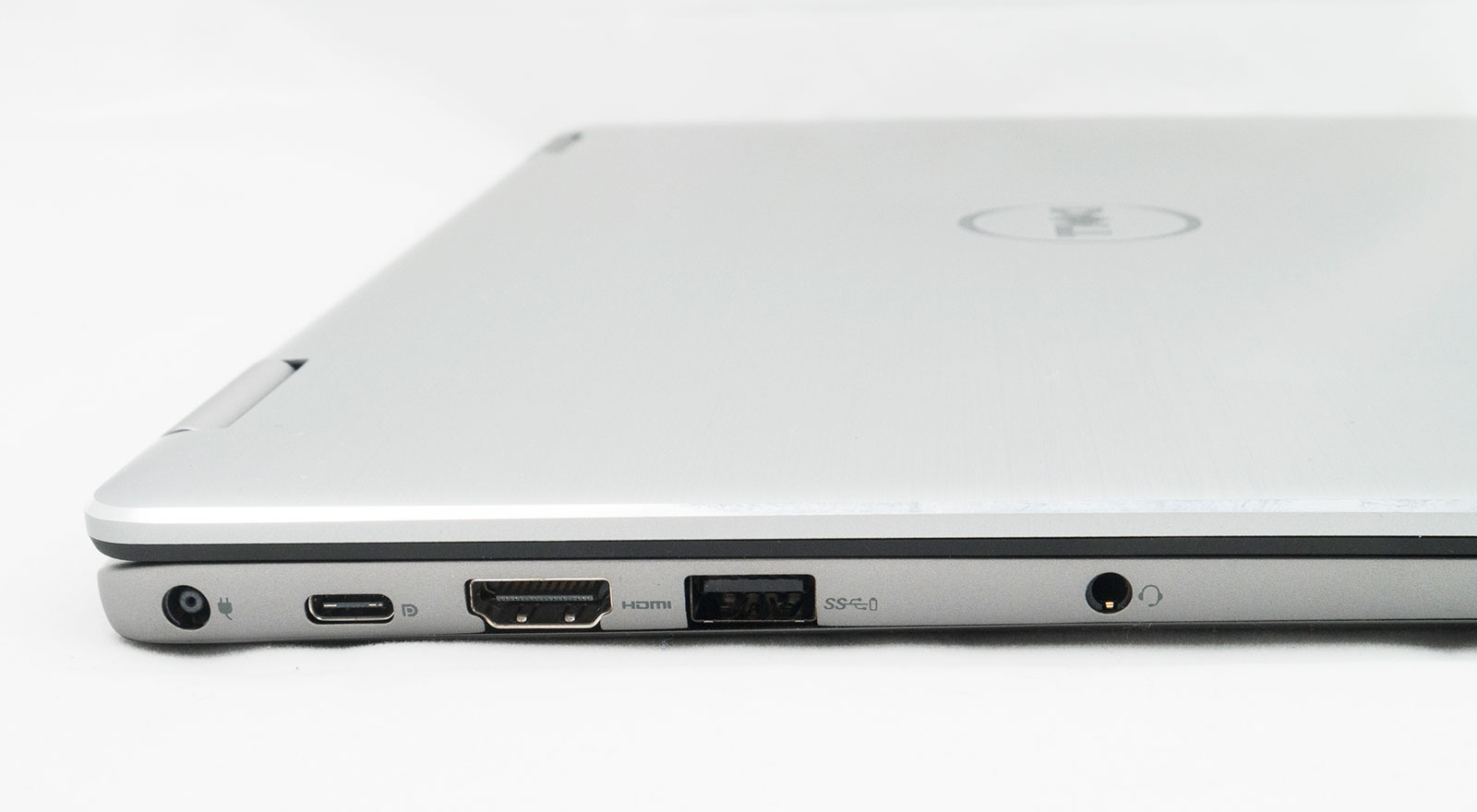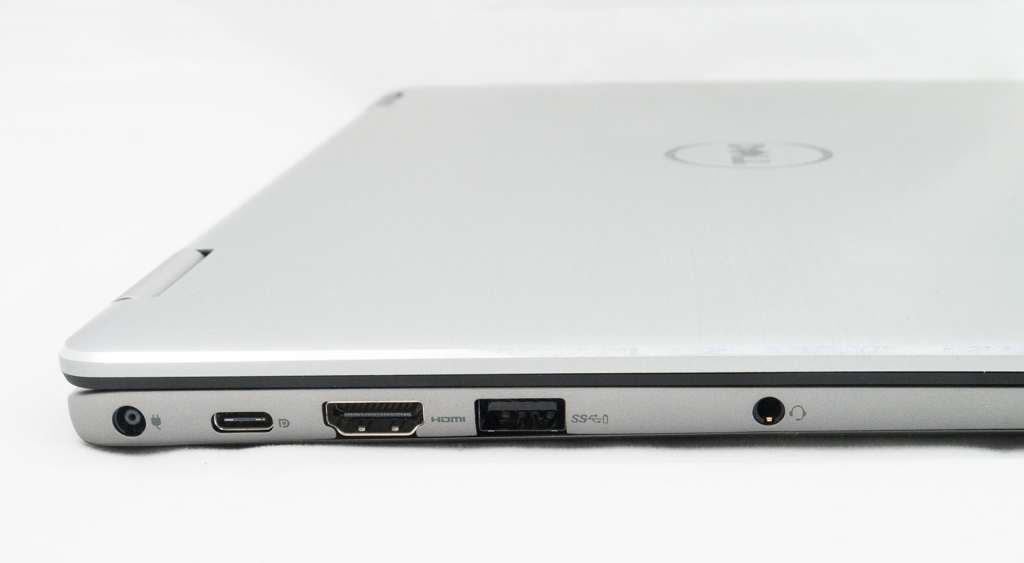 One thing that is a bit of a downer is the power port, because while USB Type C makes an appearance, you won't be charging the Dell Inspiron 13 7000 from the USB port, not like you're beginning to be able to do with other machines.
Rather, it's back to the same old circular port connected to a little brick.
Granted, this isn't a big deal, just something to be aware of, especially as more computers make their way to the universal standard that is USB Type C.
What needs work
We've already touched on the lack of a USB Type C port for charging, a shame given there's a USB Type C port to work with, and the size of the machine does make it awfully cumbersome to be used as a tablet.
Sure, you have a hinge that can force the 13 inch design into a tablet, flipping the keyboard on its back and using the machine in this way, but it's one heavy experience.
We can forgive this, by the way, but what we do take issue with is the price, and how different the value is from its American counterparts.
Value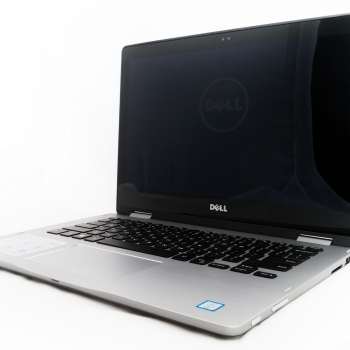 It's hard not to make that comparison these days, because with the Aussie dollar no longer really the Pacific Peso and generally doing okay, Australian consumers have choice.
Specifically, you can choose whether or not you want to buy locally when it comes to products and not feel like you're being taxed aggressively.
Most manufacturers have wisely paid attention to this and shifted the so-called Australian Tax so that it's not so, well, noticeable to Australians, at least not as much as it used to be.
But Dell's Inspiron 13 7000 series suffers from a renewed sense of the Australian Tax, hungry and ready for more action, because with this review model fetching $899 RRP in USD over in the States and the Australian edition fetching $1899, it's hard not to view this as anything other than that dreaded tax returning to life.
Granted, you still have to factor in state taxes in America, but even if you do, this still comes in at a good five hundred less, a massive difference from the $1899 starting price that gets close to the same product, but with a newer processor in the American variant.
That's the troubling part about the 7000 series, because as nice and mid-range friendly as it appears, the US model has the edge in value, beating ours by a fair amount.


Conclusion (TLDR)
It's hard to deny the Inspiron 13 inch 7000 series is a decent machine, but it doesn't quite come to the same middle-ground conclusion as "The Three Bears", and that's simply because of the price which holds it back from being truly middle ground.
That's a genuine shame because the Inspiron offers a decent set of specs and good feeling, even if the tablet addition seems like it's there just because Dell could throw it in. Outside of this, we could see the Inspiron 7000 series making a great machine if Dell positioned it closer to the $1200 to $1500 mark, but at $1899, we're a little confused.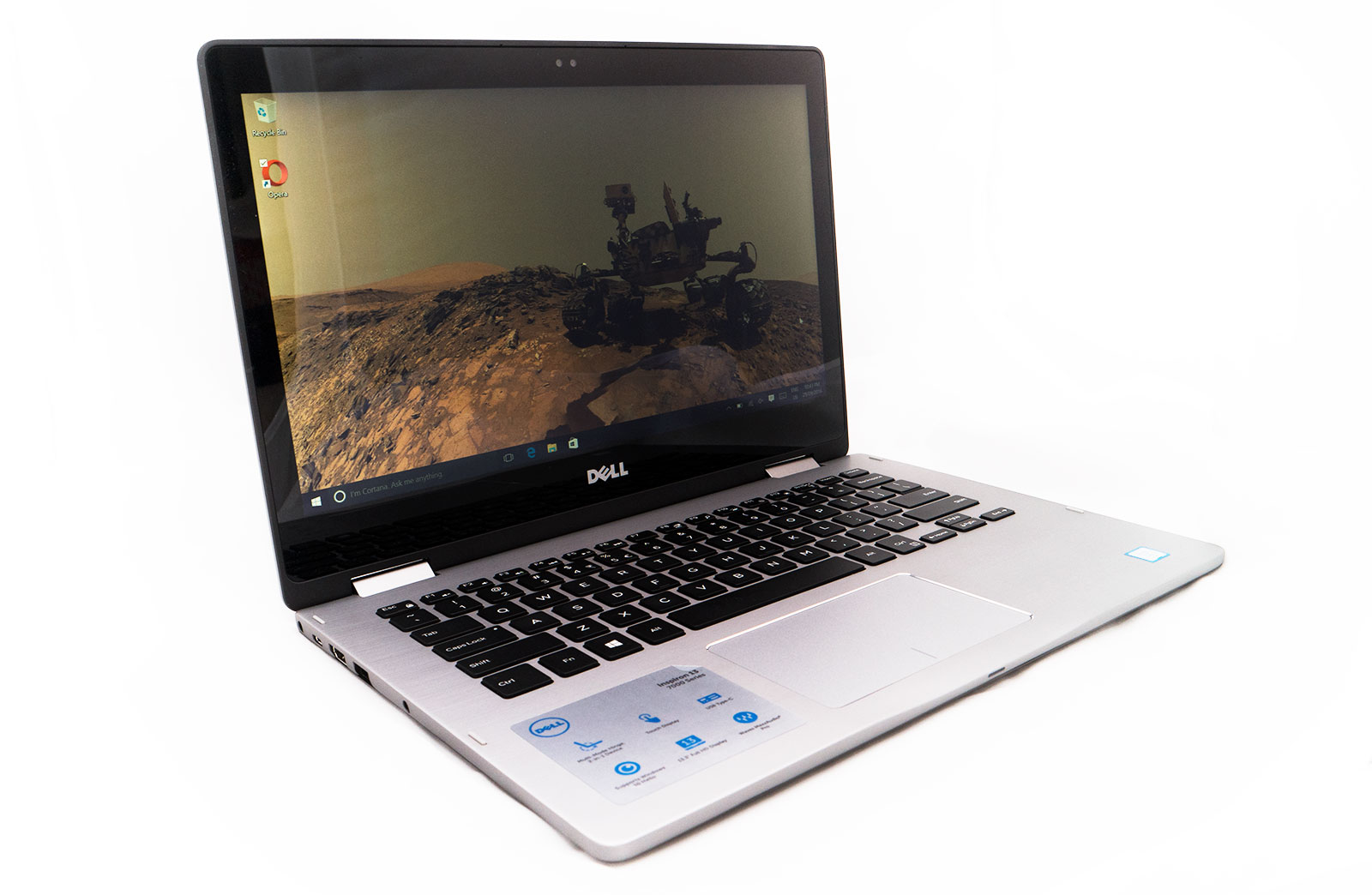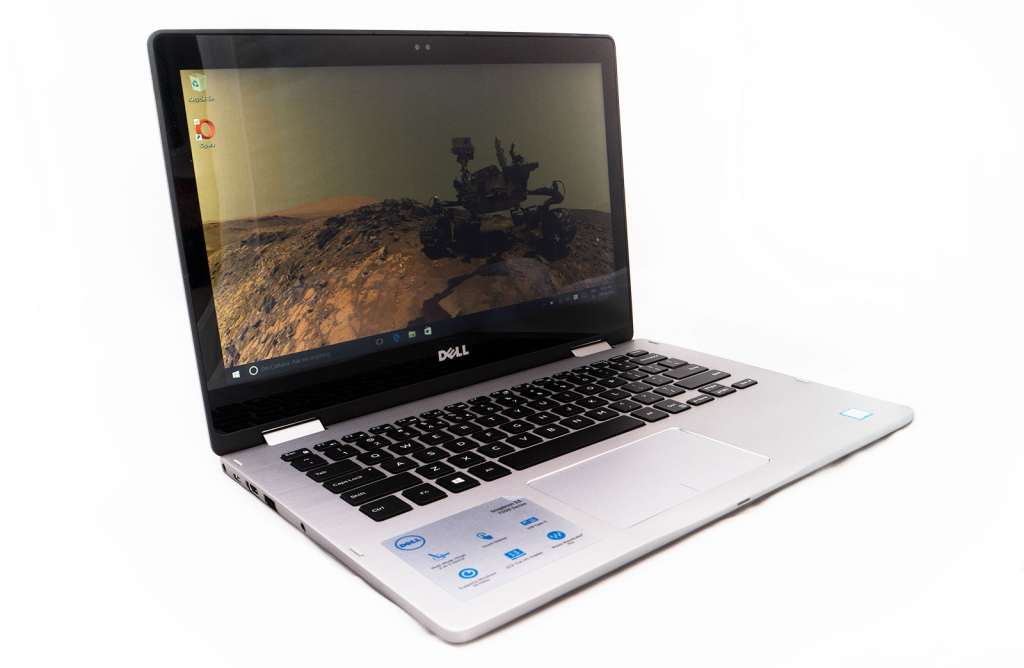 Metal body
Decent battery life
Not a bad keyboard
Can technically be a tablet thanks to its 2-in-1 hinge
Overpriced in Australia
Touchpad needs more travel
Makes for a really heavy tablet