It's been a long time coming, but Apple's MacBook Pro has finally, finally (finally) been updated, and while the super special models with Touch ID and the interactive Touch Bar are coming, the entry level option is a good taste of what's to come. Is it the best you can get for under $2200?
Features
Previously hailed as one of the best laptops in the world, Apple's MacBook Pro is back, redesigned after a good four years of going with the same design back in 2012 when Apple slimmed down the system and put everything in a thinner body.
In this latest revamp, Apple is evolving what has become its standard metal design, slimming it again even more while changing what's inside.
So what is inside the new MacBook Pro?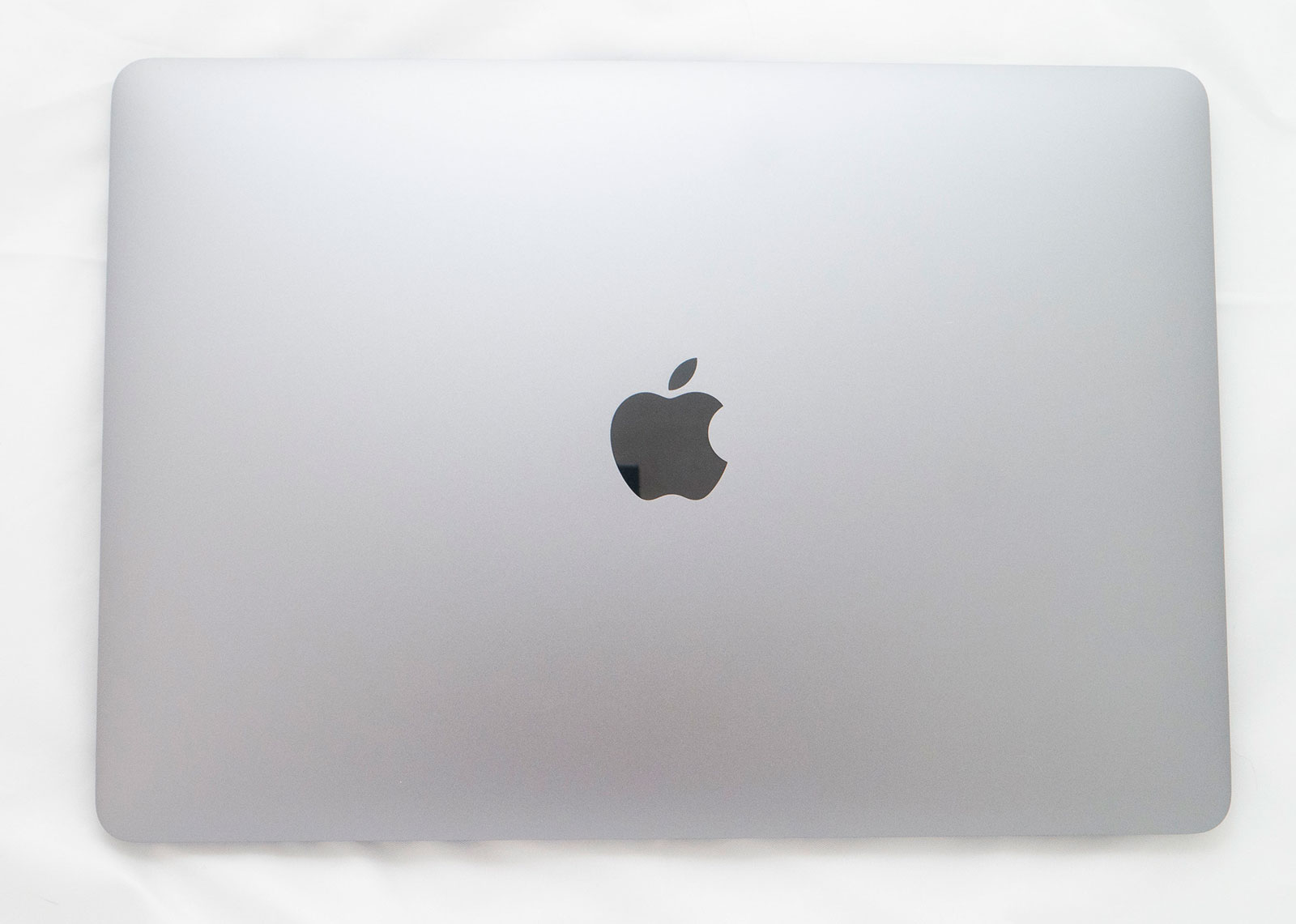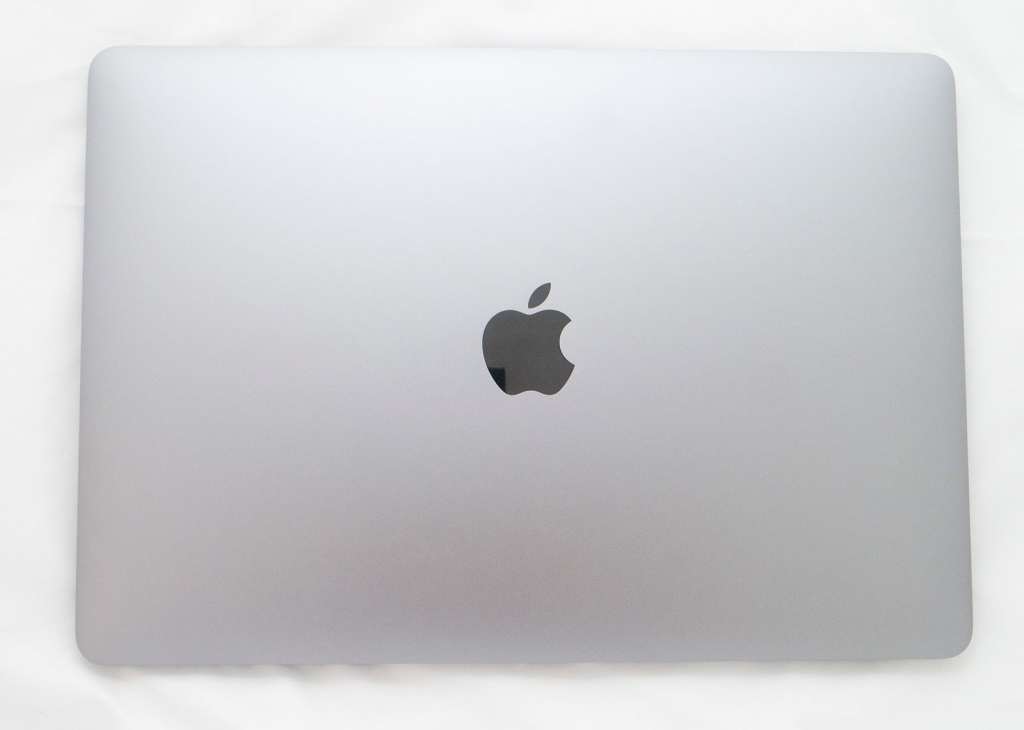 Well to start with, this is technically the entry-level 13 inch MacBook Pro, an odd statement since the "pro" MacBook could hardly be described as an entry-level computer, but essentially this is the only option presently available, providing most of what is making up the more expensive MacBook Pro generation with the exception of a small touchscreen to replace the function keys and a Touch ID fingerprint lock system.
The model with those features won't hit Australia for another few weeks, so right now the 13 inch MacBook Pro with the standard keyboard configuration is all there is.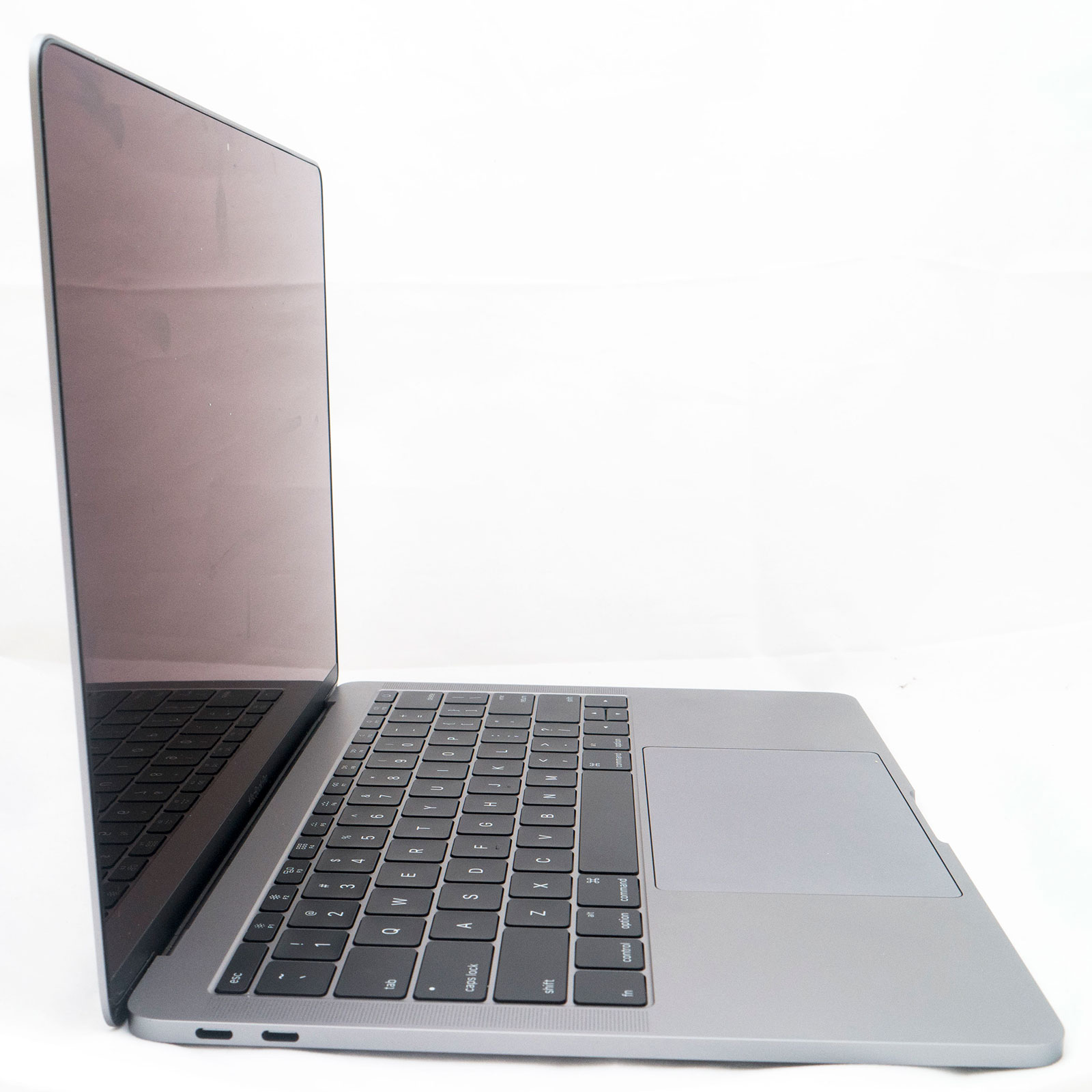 And yes, you get a standard keyboard configuration complete with a Magic Trackpad, but you also get more under the hood inside that metal body, and this starts with a dual-core Intel Core i5 processor clocked at 2GHz paired with 8GB RAM and 256GB solid-state storage.
All of these are configurable before purchase, and regardless of what you buy, the computer arrives with MacOS 10.12 "Sierra" out of the box.
Connections for the computer are a little different from what you'll be used to, with none of the full-size USB ports from before, no SD card slot, no Apple MagSafe connector, and none of the older style Thunderbolt ports. There isn't even an HDMI port.
Instead, you get two USB Type C ports that are also compatible with Thunderbolt 3, with Type C running at a maximum of 10Gbps while Thunderbolt 3 sports up to 40Gbps from the same port. These two ports not only provide data transfers, but also work for charging the computer and providing video out, too.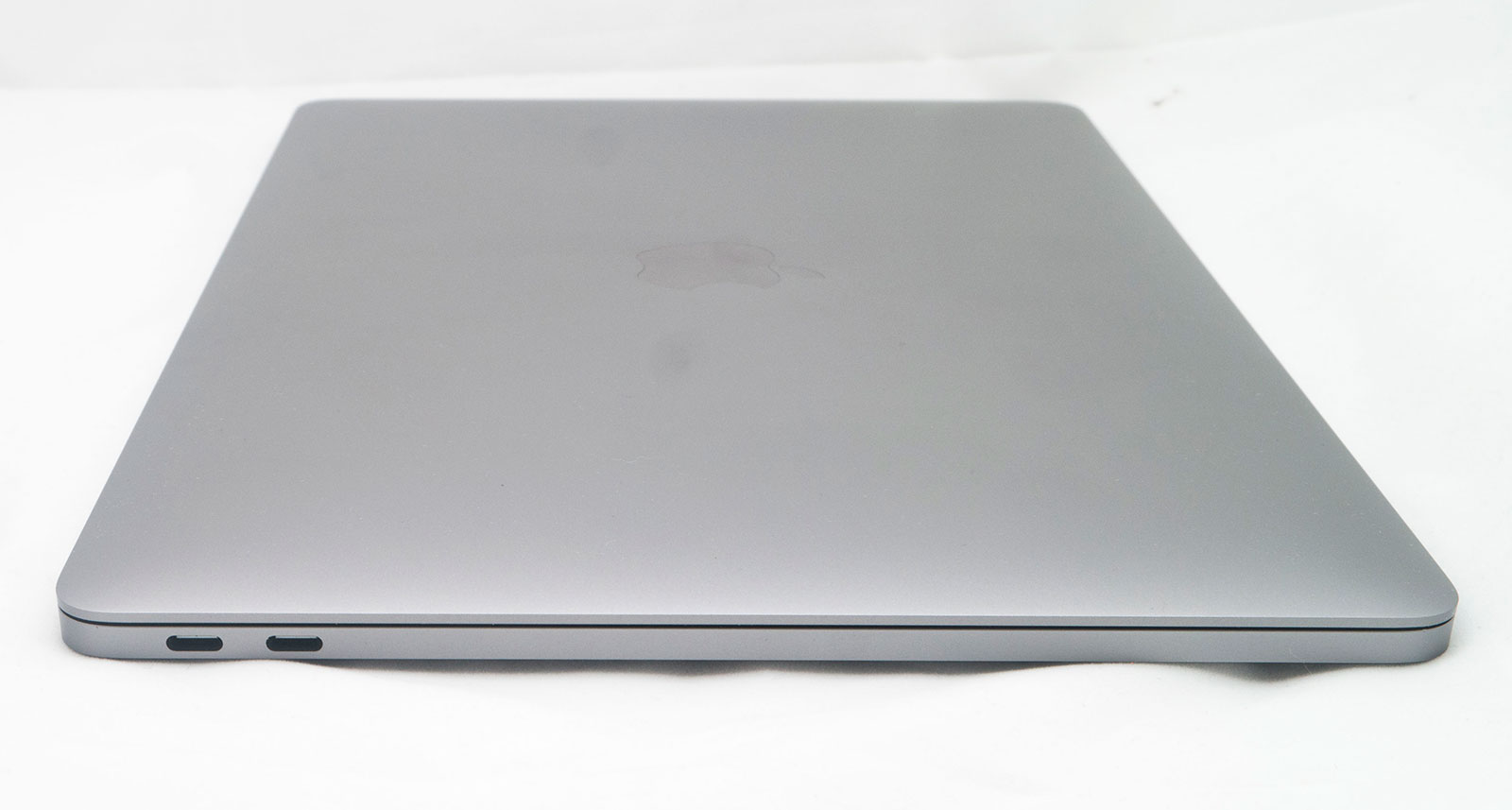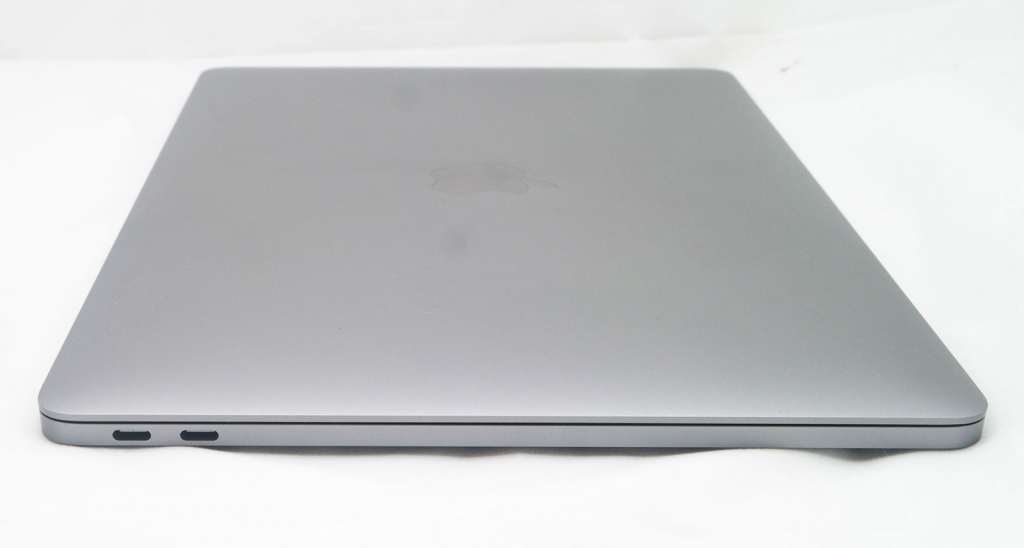 Both of these Type C/Thunderbolt 3 ports are found on the left edge, while a 3.5mm headset jack can be found on the right.
Wireless connections are supported through the likes of 802.11a/b/g/n/ac and Bluetooth 4.2, and while it's normal to get cameras with laptops, Apple hasn't done much to update the formula there, including a 720p FaceTime HD camera up front.
Then there's the screen, and while the resolution on the 13.3 inch display stays at the Retina standard off 2560×1600 offering 227 pixels per inch, the screen aims to be brighter than before, offering 500 nits alongside a new colour profile, the P3 gamut used in at least one other Apple computer thus far.
Apple's MacBook Pro arrives in an aluminium body as it has for years, with this generation available in silver and space grey.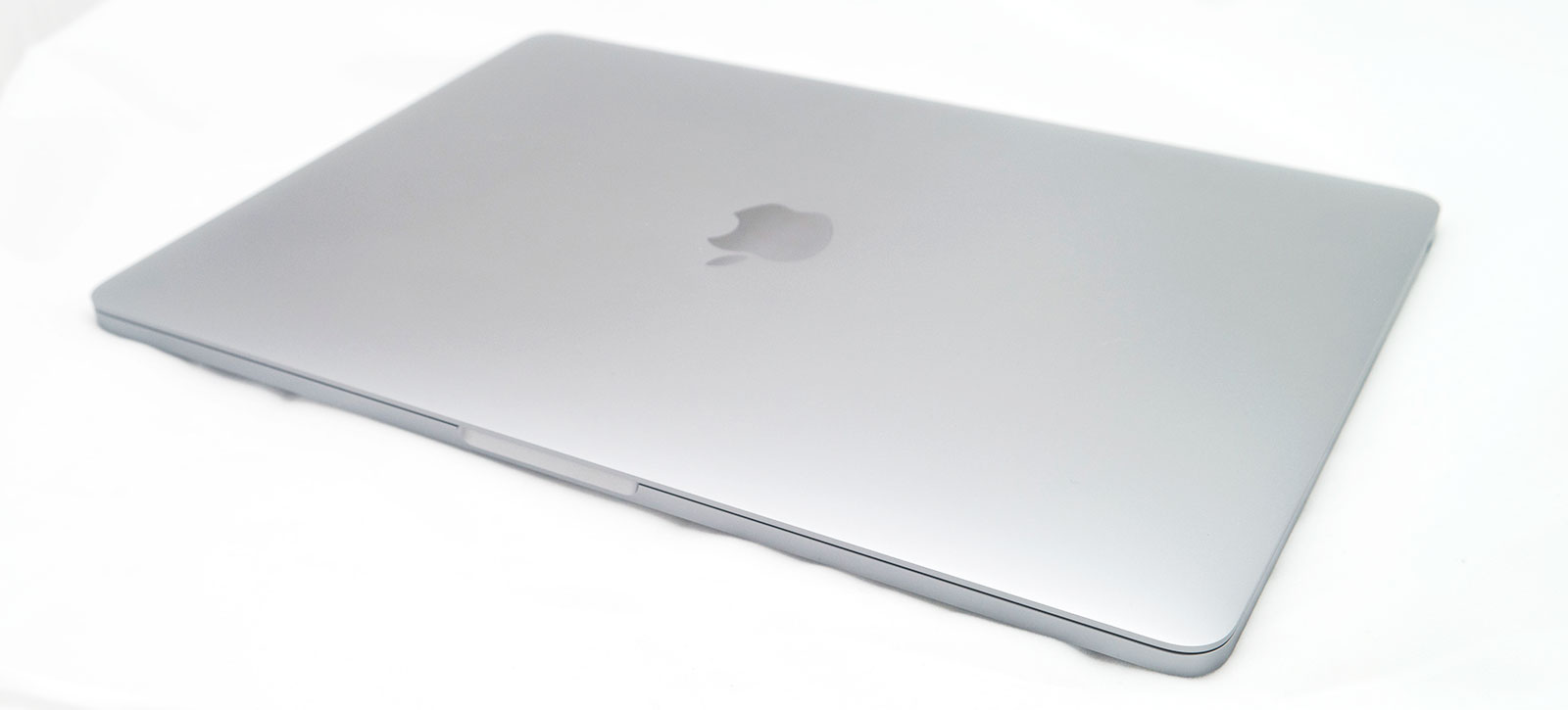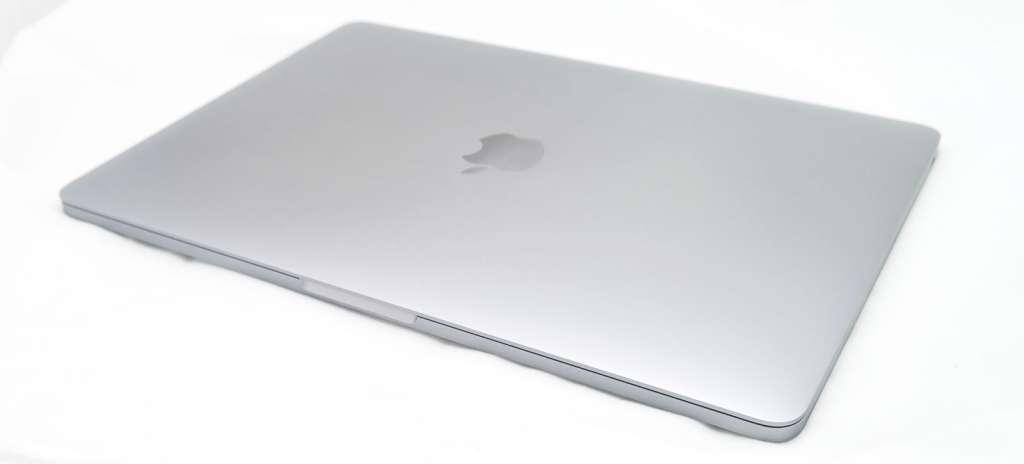 Design
Masters of metal and champions of design, it's hard to fault Apple in the latest generation of the MacBook Pro, with its team of engineers really back to their standard of excellence which is, as you can expect, really high.
"Take the previous MacBook Pro and make it thinner" seems to be the order of the day, and that's precisely what Apple has provided, delivering a MacBook Pro generation so thin that it even manages to out-slim the MacBook Air, with a closed thickness of 1.49cm compared to that of 1.7cm on the MacBook Air.
Apple has even managed to keep it close to the weight of the Air, with 1.37 kilograms there for the weight of the Pro compared to 1.35 kilograms of the MacBook Air.
And there's the design, and this has no unnecessary curves and no attempts to trick the eye.
Rather, this is minimalism at its finest, with a marvellously minimalistic metal casing for all of the components while a full keyboard and huge 6 inch trackpad.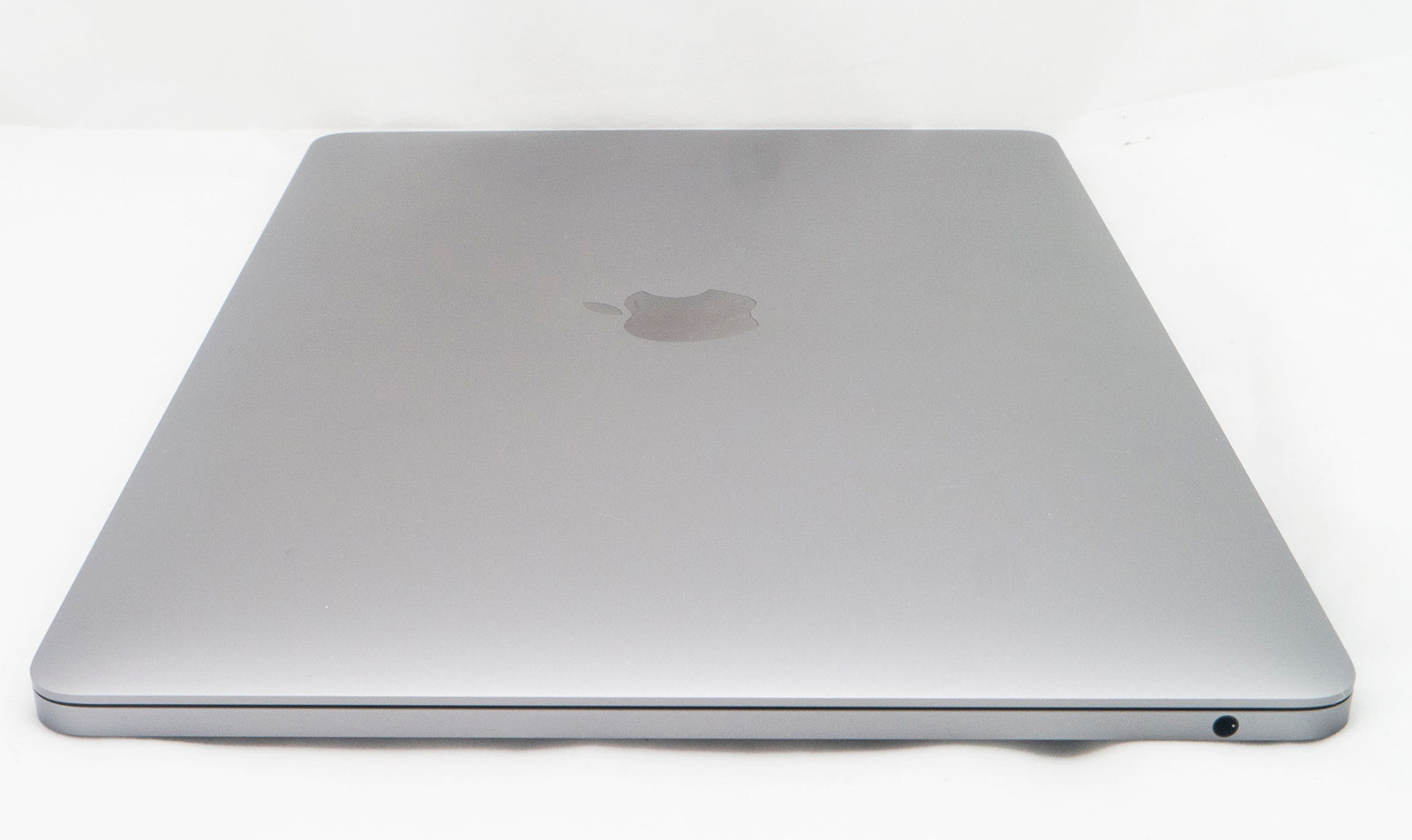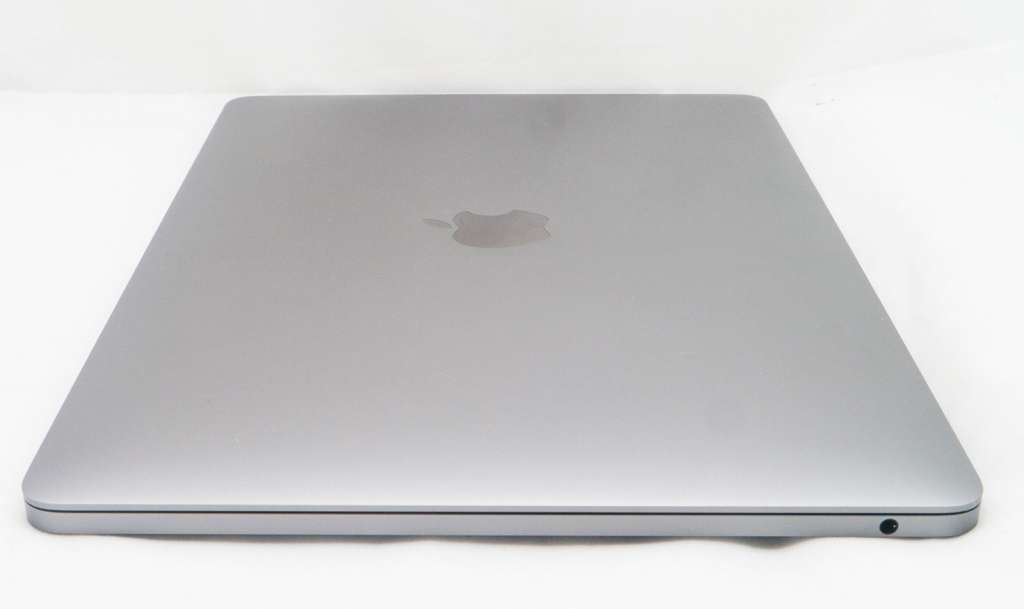 Few ports sit in this model, so few that you'll only find a 3.5mm headphone jack on the right side and two Thunderbolt 3 ports on the right, thus bringing the Apple professional laptops into the next generation by doing what other laptop makers have done: forgoing the standard USB generation and updating to what is slated to be the universal standard, USB Type C and Thunderbolt 3, with two found on the left edge.
Only two colours are available for the MacBook Pro, arriving in Apple's classic silver and the darker space grey, of which the model was that we reviewed.
Performance
A new design isn't all that's new for the 2016 MacBook Pro, with a whole slew of system specs that move Apple to one of the really recent Intel chips.
Our wording on that is very specific, though; you'll notice we didn't say "the latest Intel chips", and there's a good reason for this: Apple is not running the very latest in Intel processor technology. If that were true, Apple would be using Intel's seventh generation processors "Kaby Lake", but in the 2016 MacBook Pro we're seeing the sixth-generation processors known as "Skylake".
That's not necessarily a bad thing, just not necessarily the most bleeding edge technology, something that may come as a surprise since it is Intel's most recent generation of processors.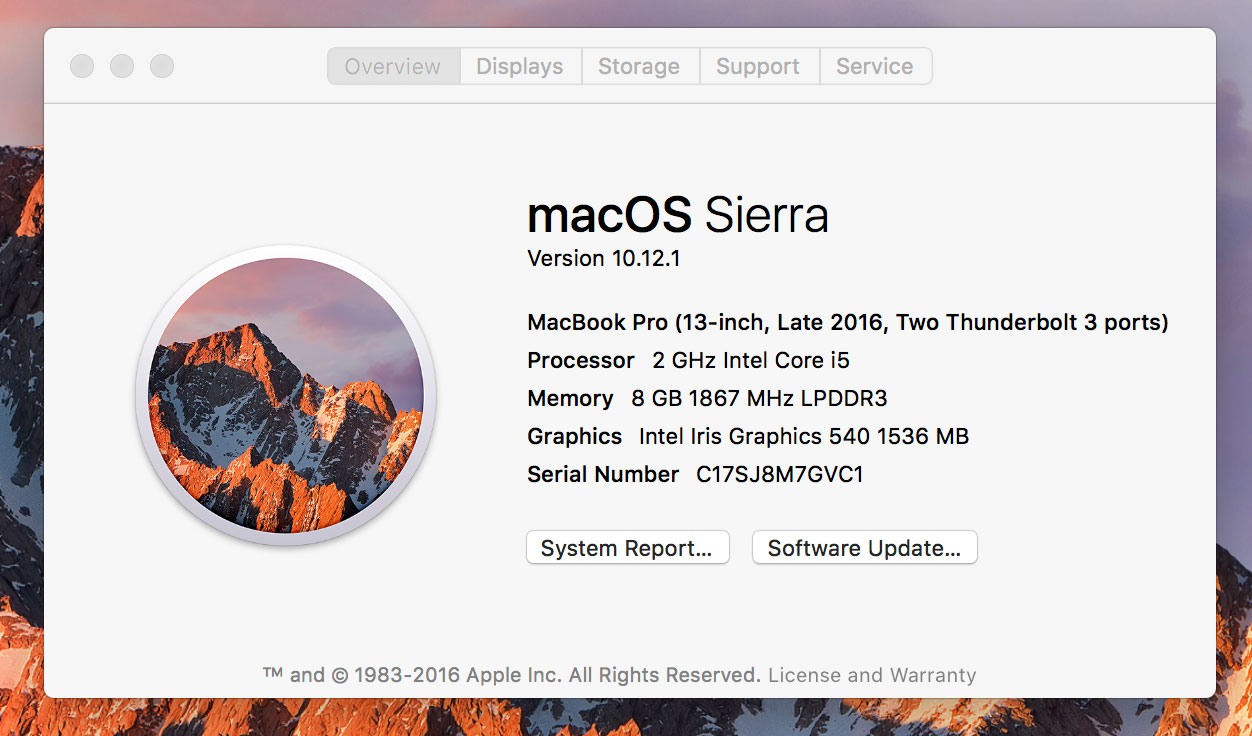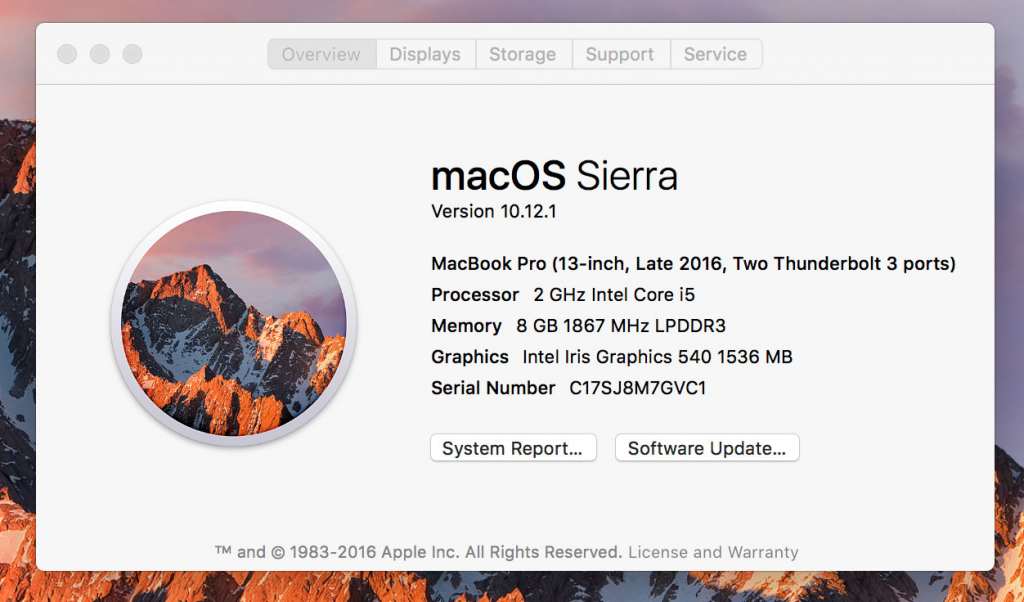 Despite this, Apple has made the Intel Core i5 sixth-gen chip fly, with the 2GHz chip working with the 8GB RAM handling itself very well, providing more than enough room to let multiple applications run side-by-side without issue.
We found quite a few applications could run on the system alongside each other, with a good ten to twelve tabs having no problems working at all.
Sufficed to say, you can get more work done on this computer than you might otherwise expect. It can get a little toasty, truth be told, but we've certainly felt hotter laptops, and this one is definitely manageable.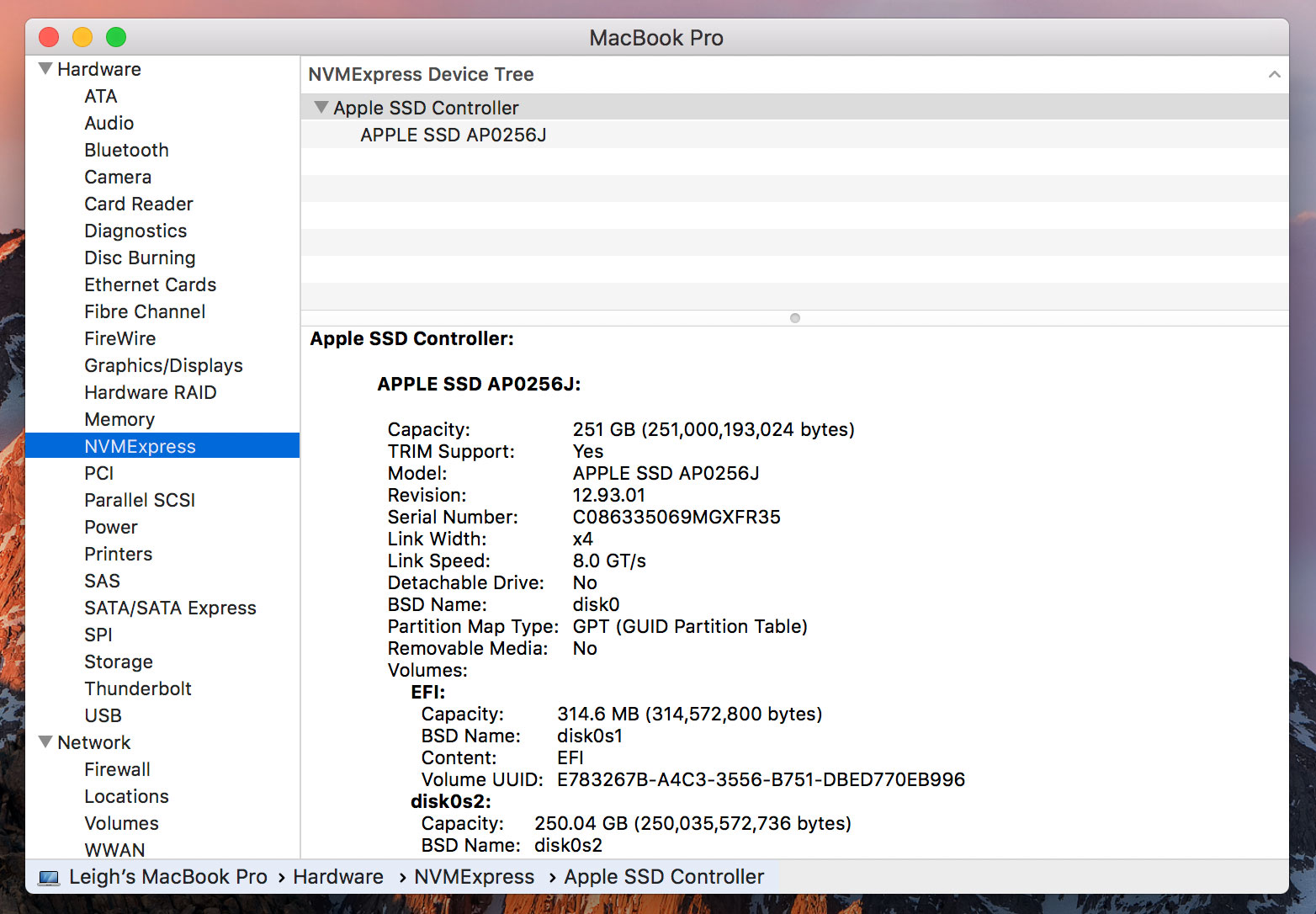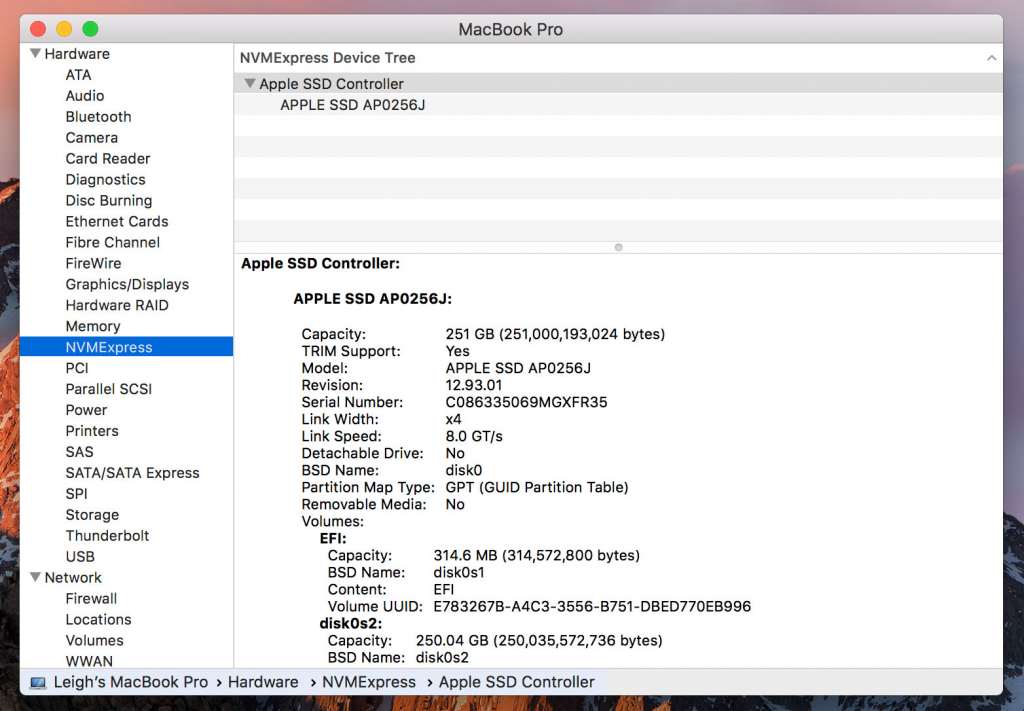 Alongside the relatively speedy processor is a fairly new storage system, with some very, very, very fast storage found inside.
It's pretty clear that Apple has a mastery of solid-state storage, and has been using it for quite some time across phones, tablets, laptops, and desktops, but in the 2016 MacBook Pro, we get to see a new type being used.
In fact, according to the system specifications, the MacBook Pro 13 from 2016 includes exactly what we suspect at launch: NVMExpress.
For those playing along at home wondering if this is just another piece of computer jargon they need to commit to memory, it's jargon, but you don't need to worry about it: NVMExpress or "NVMe" is basically the next generation of super high-speed storage, utilising a format known also as M.2, which has made itself available to PC owners for quite some time, but hadn't yet graced Apple's own systems.
Until now, that is, and with the NVMe storage used in this laptop, the speeds of the solid-state drive manage to get even faster, with our benchmarks clocking it at over 1 gigabytes per second write (1329MB/s) and 2 gigabytes per second read (2000MB/s).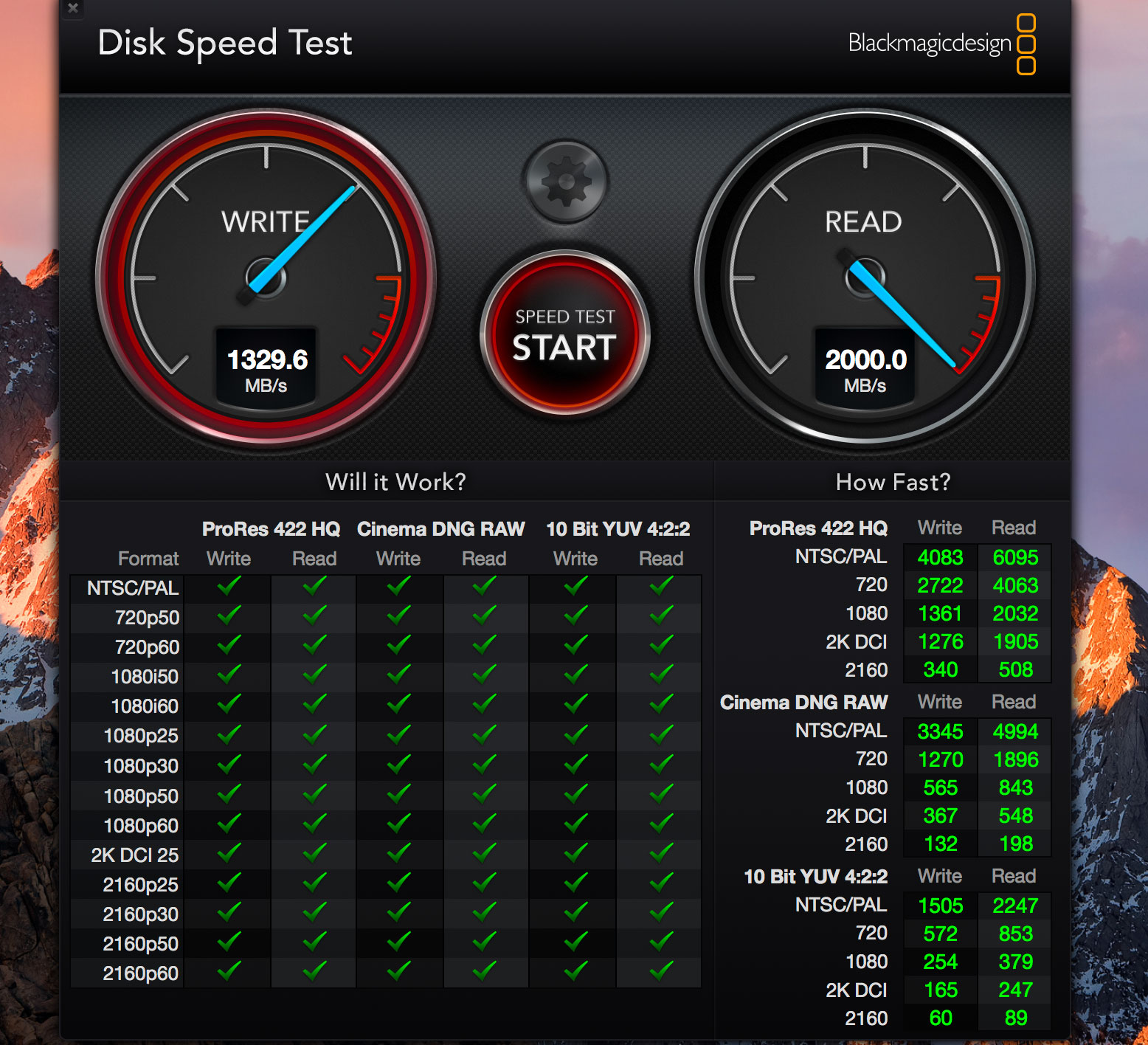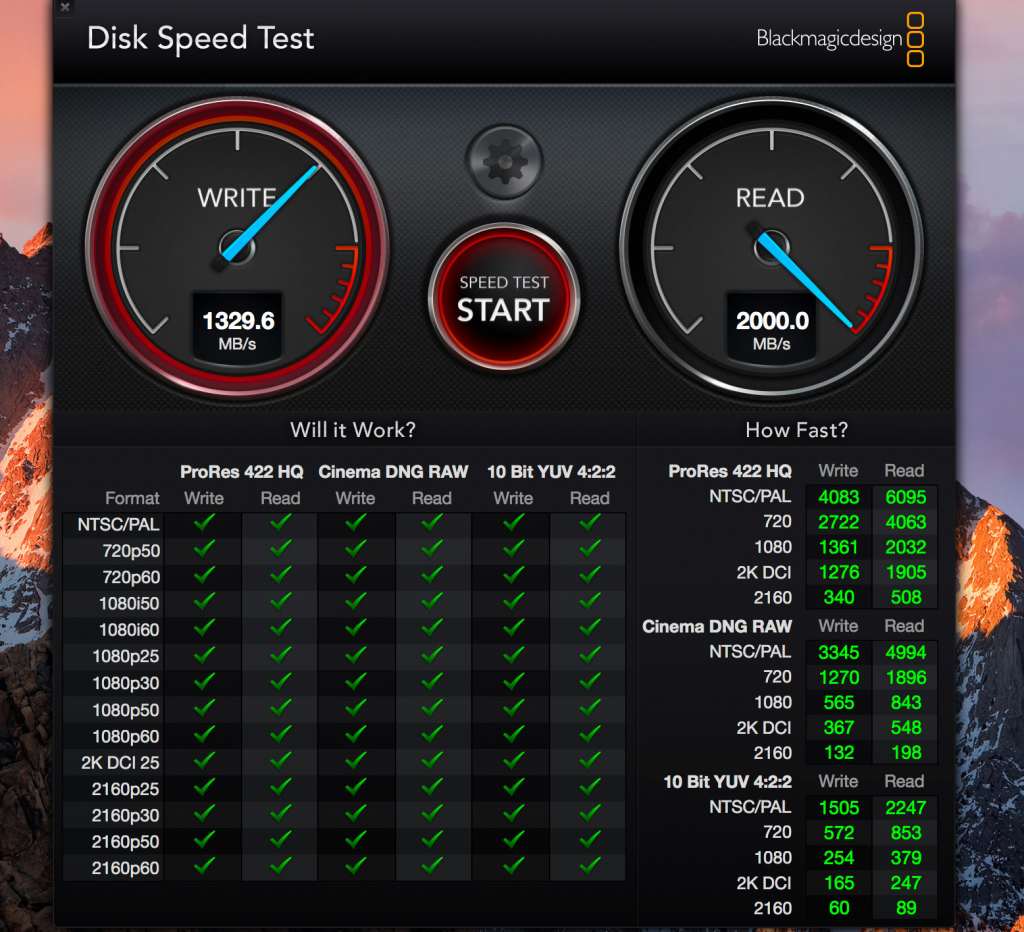 That is a stellar performance from solid-state technology, and while we know NVMe can technically go faster, we suspect Apple may have reserved faster SSD speeds for its 15 inch variant announced at the same time, given it arrives with more than the dual-core chip and would make sense to pack in a bit more speed across the board.
The ports are the next important part of the package, and they're a big deal because of the dilemma,,ma they bring, with the important and obvious question of… where exactly did my ports go?!
Yes, your old USB port is gone, replaced with the new international standard USB Type C, seen on Google's Pixel phones, as well as models made by HTC, LG, Samsung, Microsoft, and Sony. Other laptops have it too, and it's beginning to appear in speakers.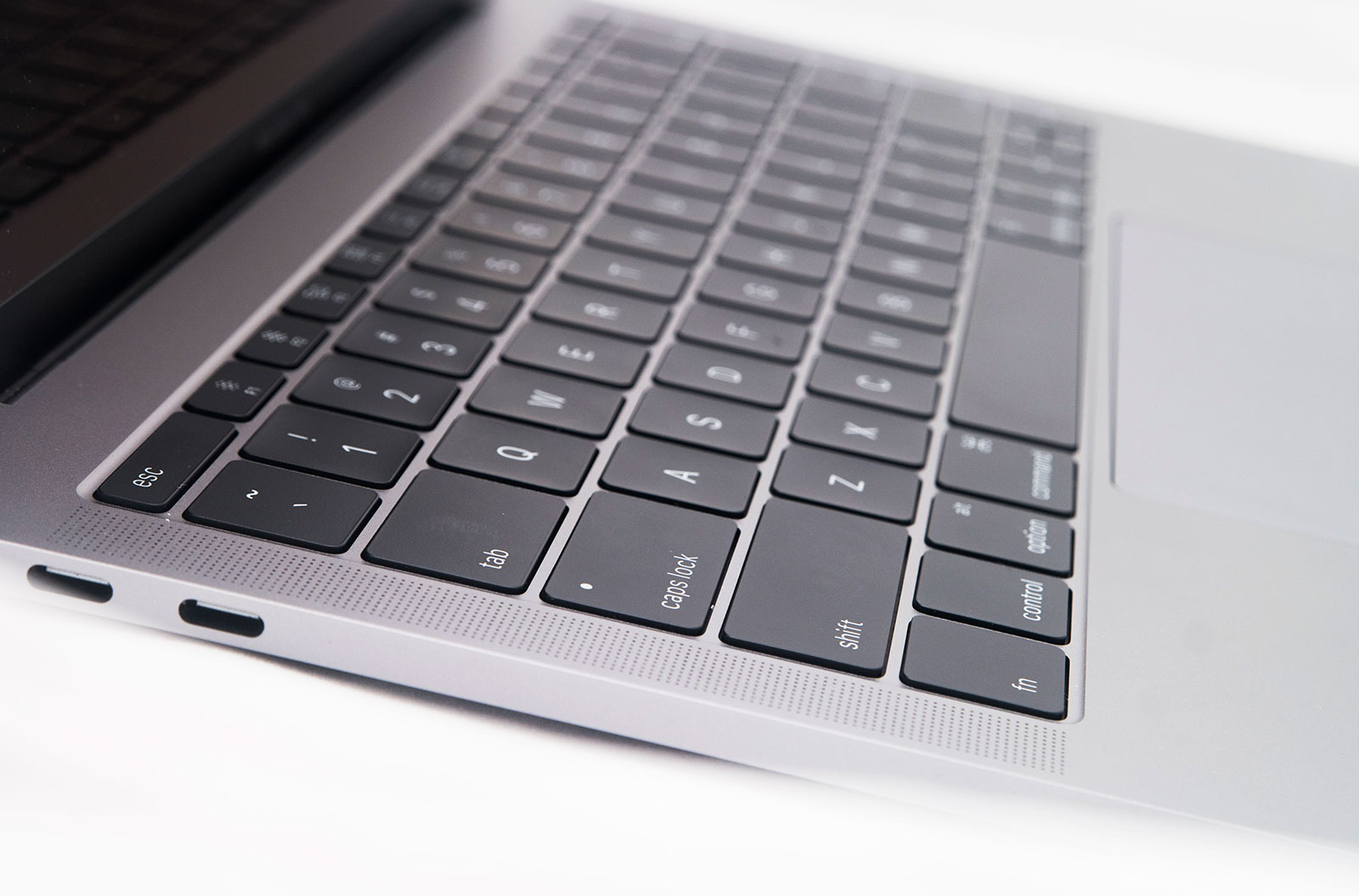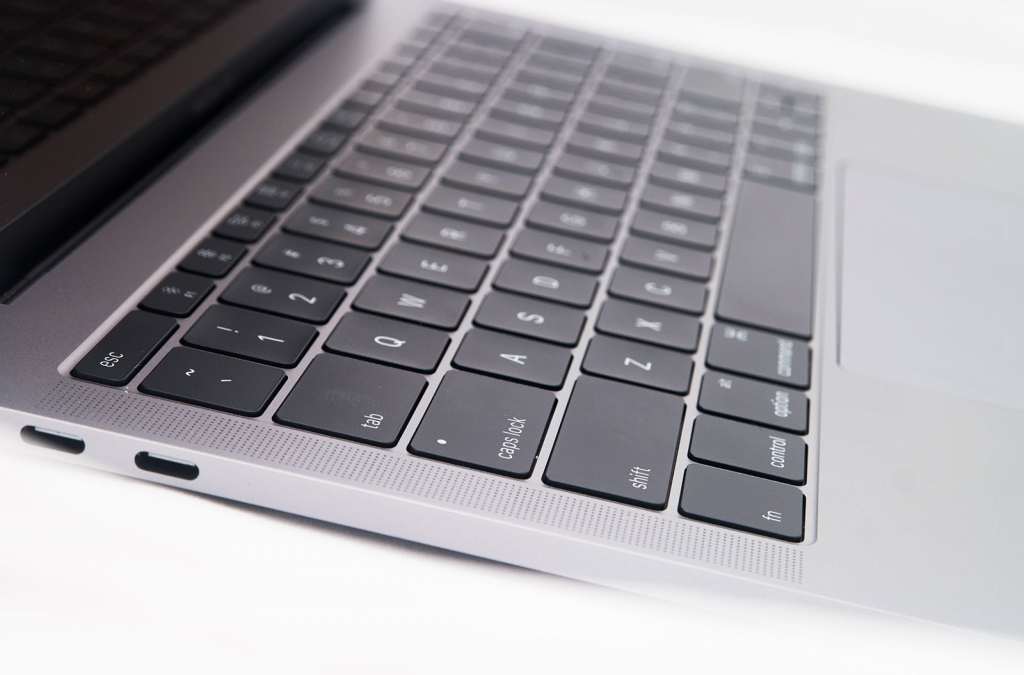 What you need to know is that USB Type C is the new standard, and Apple has played with it before in its MacBook computer which arrives only with one, used for both charging and data.
The new 13 inch MacBook Pro, however, arrives with two of them, and just to make things interesting, you can charge your computer from any of them, not keeping you locked into one specific port.
Need to charge your computer but have a plug already in the port? Just use the other, with Apple making it possible to get power to your laptop super quickly from either port. Easy.
Is it a little bit of a shock to the system? Sure, it technically is, but it's one that will eventually take hold, and after you've replaced your accessories, you'll likely get over it quickly, much like the shock from the missing 3.5mm jack on the new iPhones.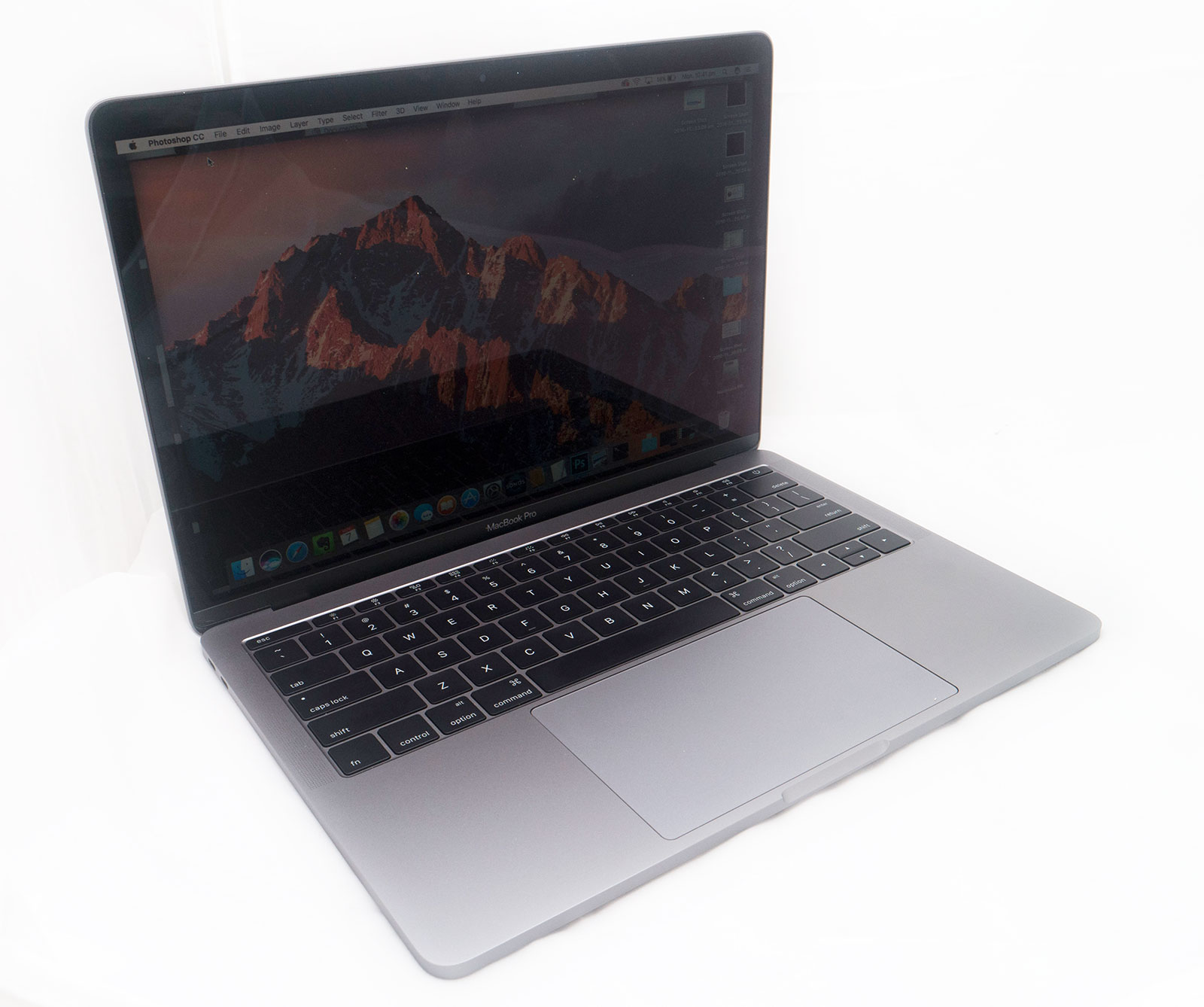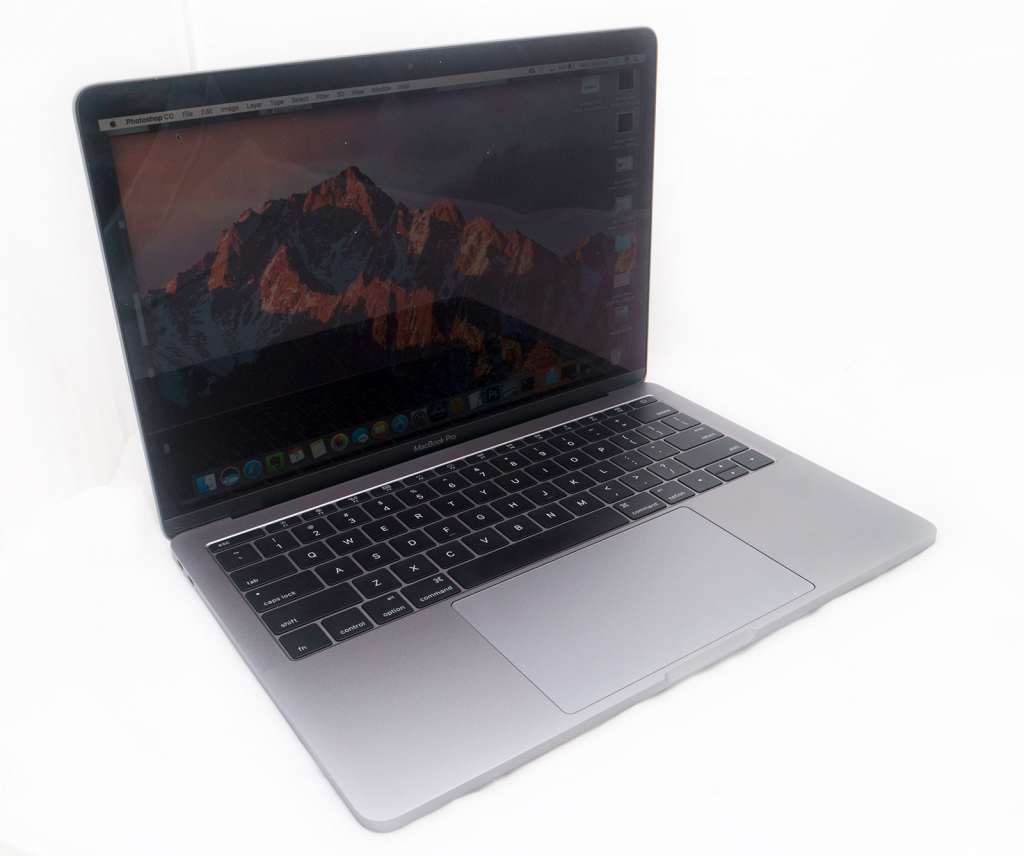 The other change is that of the screen, and while Apple hasn't increased the resolution from the 2560×1600 Retina resolution, it has changed the brightness, offering more of that and a lovely colour calibration seen on the Retina iMac, also known as the "P3" standard.
This colour gamut essentially means your photos and videos will look more vivid, almost popping off the screen, which they certainly do, as Apple does what it does well, providing one of the nicest laptop screens on the planet.
All of this adds up to a machine that still feels ironed out, and that in general comes across as a top notch laptop.
It's true that it may not necessarily be a game changer, but sometimes that doesn't even matter, and the 13 inch MacBook Pro is basically a more capable edition of that slim MacBook you can find for a few hundred less.
Keyboard
Like the super-slim MacBook, Apple has switched out the standard keyboard for something with its new "butterfly" mechanism, a criss-crossed mechanism that doesn't need as much space and yet still offers a modicum of travel.
This is an interesting addition, because for the first time in practically the entire MacBook Pro existence, the keyboard has been changed. Forget about the standard push mechanism Apple keyboards have normally supported, because now we're going with something that can actually get thinner and yet still support a hint of travel.
But unlike its MacBook sibling, Apple has endowed the 2016 MacBook Pro with a second-generation variant of the butterfly keyboard mechanism, tightening up the travel and generally giving the whole thing a better feel, or so it says.
Does it work?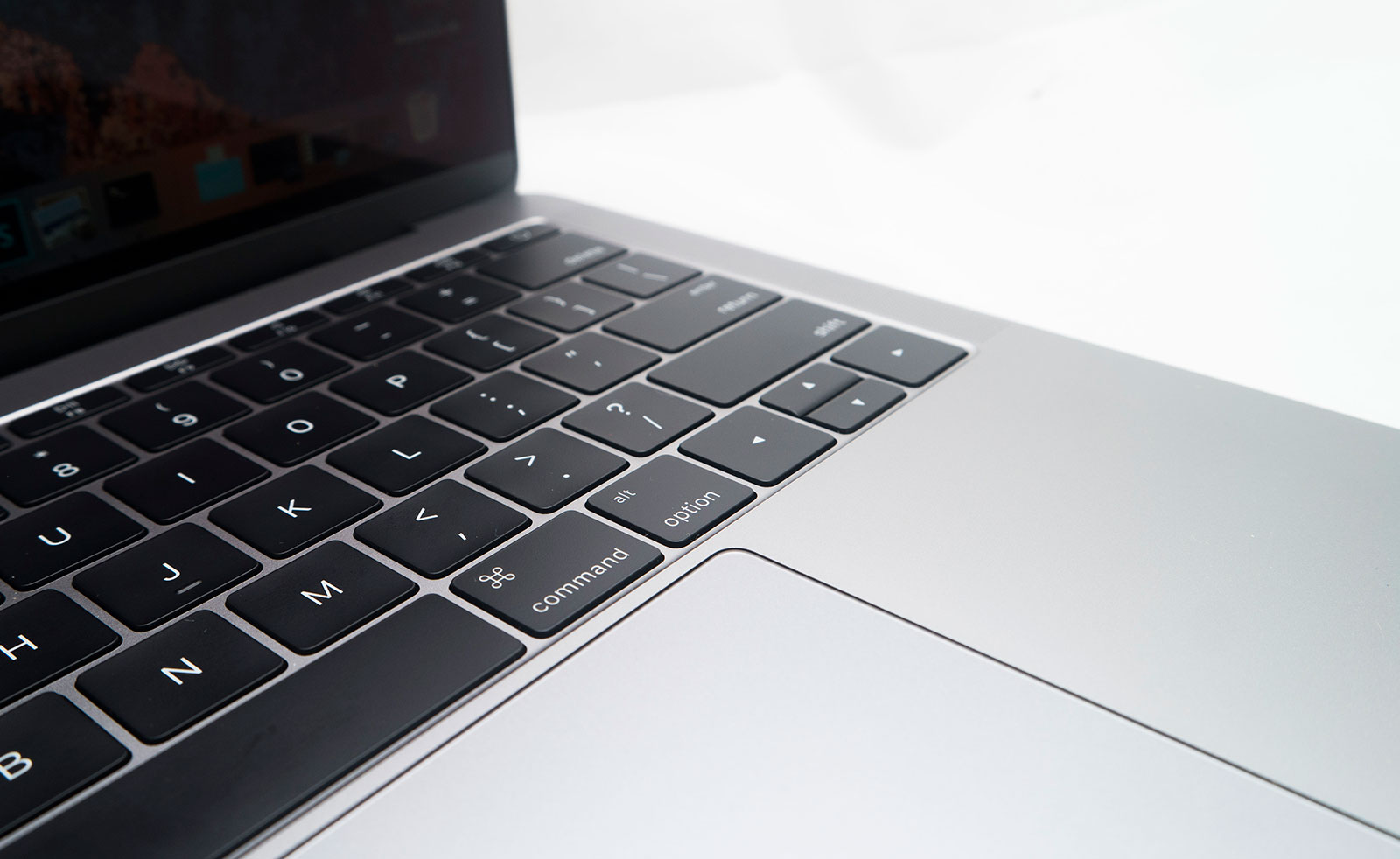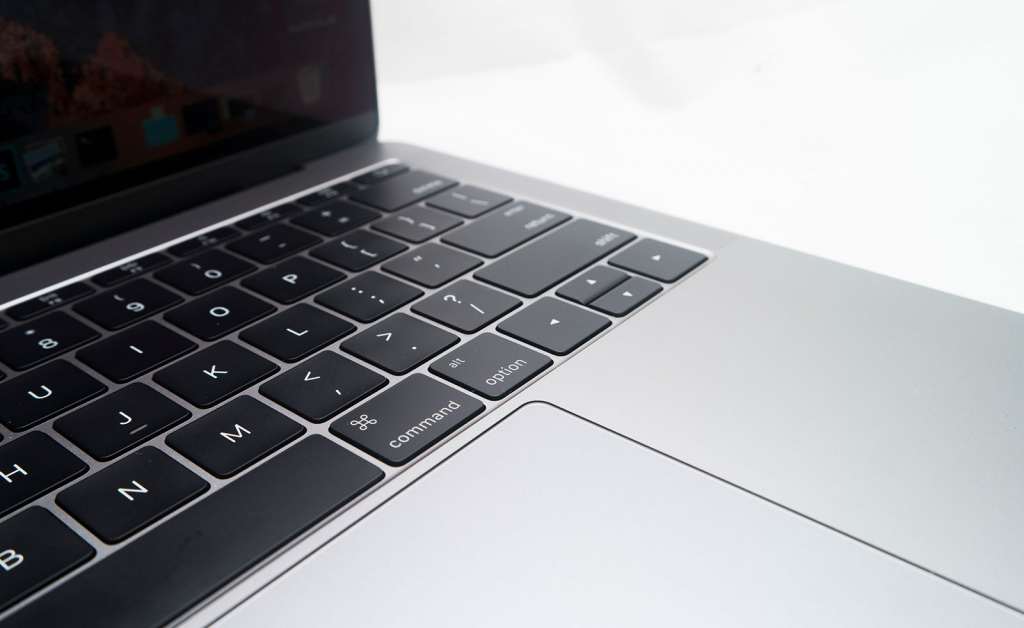 For the most part yes, because if you use the MacBook Pro for an extended amount of time, you may have a hard time picking up the difference outside the obvious factor that your fingers don't quite press the keys as far down as you might otherwise expect.
Just like it did in its predecessor, however, the surface you choose to use the butterfly mechanism keyboard on determines how it will feel, and how comfortable your fingers might otherwise be. We think this might be due to the way the keyboard has been designed and the way your fingers generally strike down the way they're used to with the ways they've been trained to, striking hard enough to make the keyboard press the character you were intending to press.
Because of this limited space and unusual design, we still find that the material the MacBook Pro sits on can lead to a different feeling. For instance, if you type on a hard desk, you may find that the keyboard elicits a very hard feel, almost as if your fingers were striking the desk itself. In comparison, typing on your lap or a bed elicits a softer feeling, closer to the keyboards Apple has previously designed.
While we felt this way with the slim MacBook, the second-generation keyboard does appear to feel a little better overall, and while we did type this review on the keyboard the entire way through, we also spent a little extra time working through other things — scripts and book chapters — simply because this keyboard does grow on you.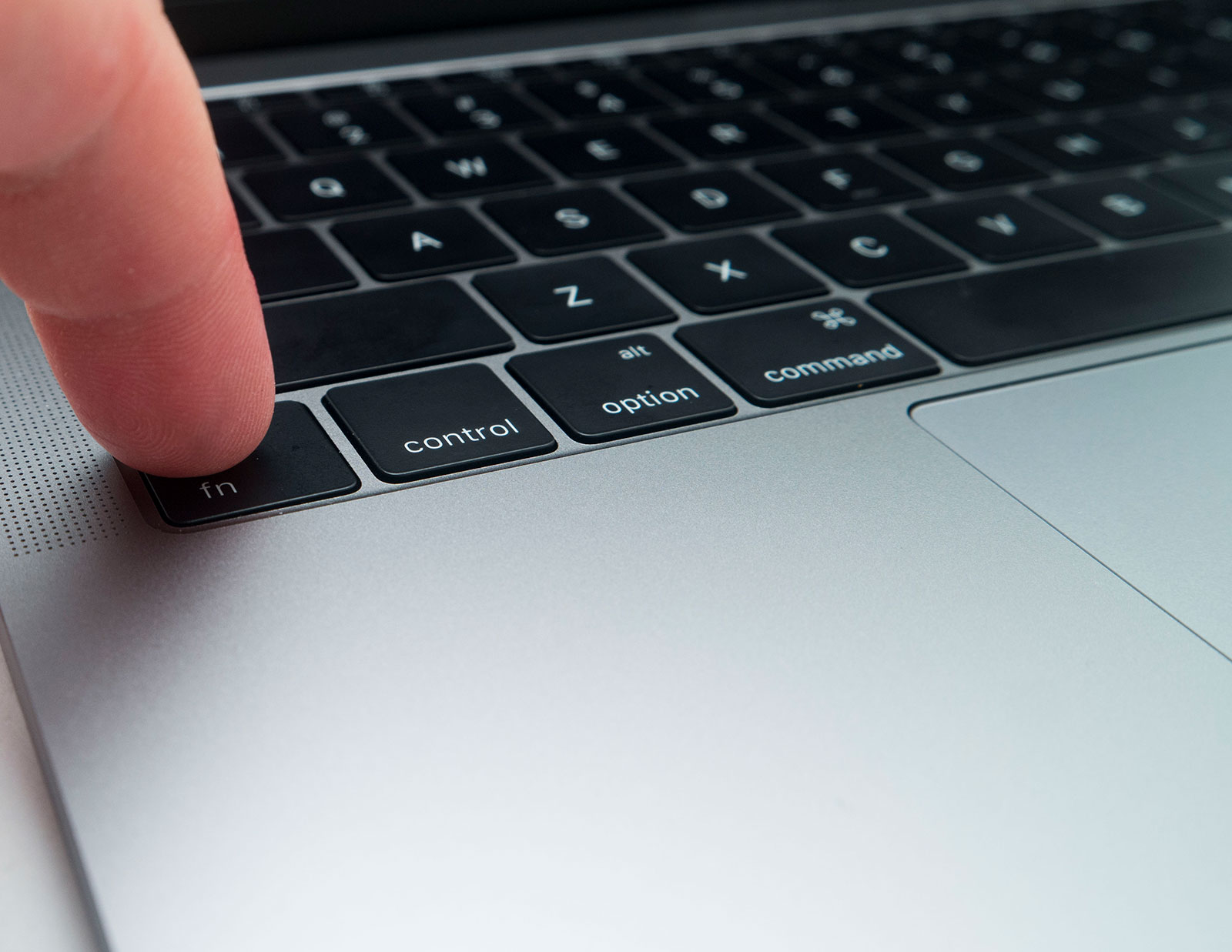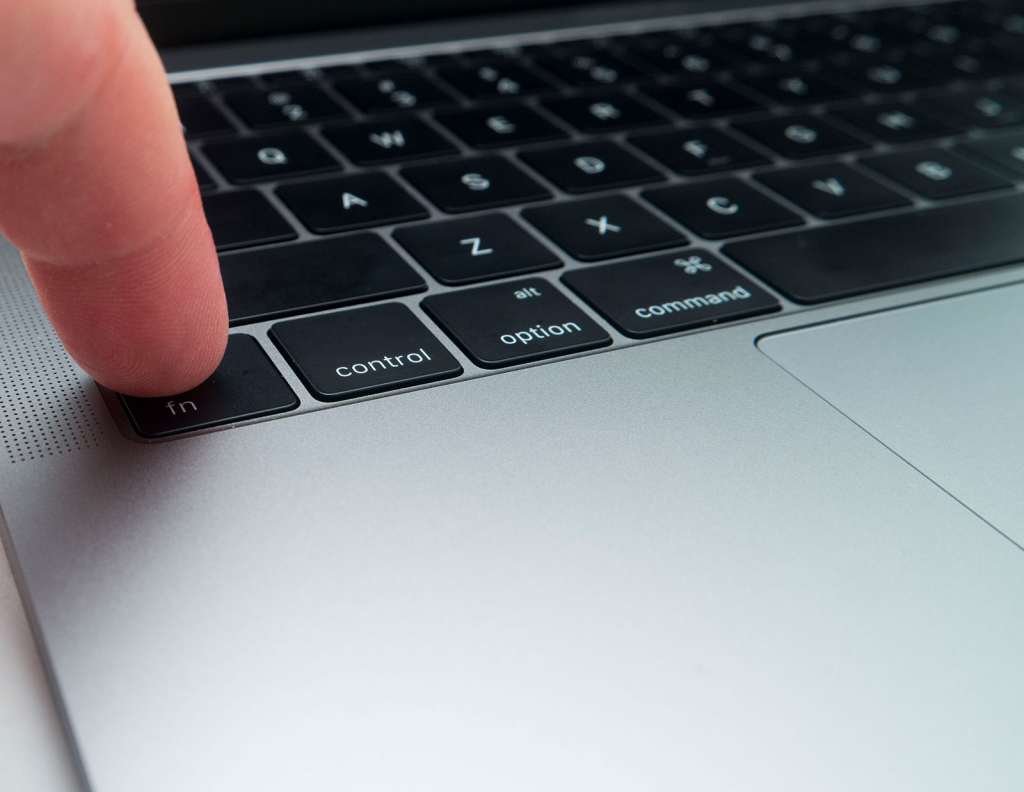 It's an example of where first impressions may not be quite as indicative as the result, because you'll need to spend a good five or ten minutes in store typing some text to see if the keyboard works for your fingers.
If it doesn't, it might be time to switch to a different computer brand, because with Apple switching to the butterfly mechanism in its "Pro" range of computer, it's more or less a sign of what Apple plans to do across its laptop range altogether.
Mouse
Apple's trackpad is also significant in the 2016 MBP simply because of the size, with what is easily the largest touchpad we've seen on a computer to date.
That might be to help make up for the lack of a touchscreen in the computer, or it might even be to recreate the desktop experience on a portable Mac, as Apple's 6 inch trackpad edges closer to the 7.5 inch Magic Trackpad 2 it sells for desktop computers.
That shouldn't come as much of a surprise to anyone, either, because they both rely on the same technology, with a wide glass trackpad with no button underneath using the idea of haptics to trick your brain into thinking that a button is actually there.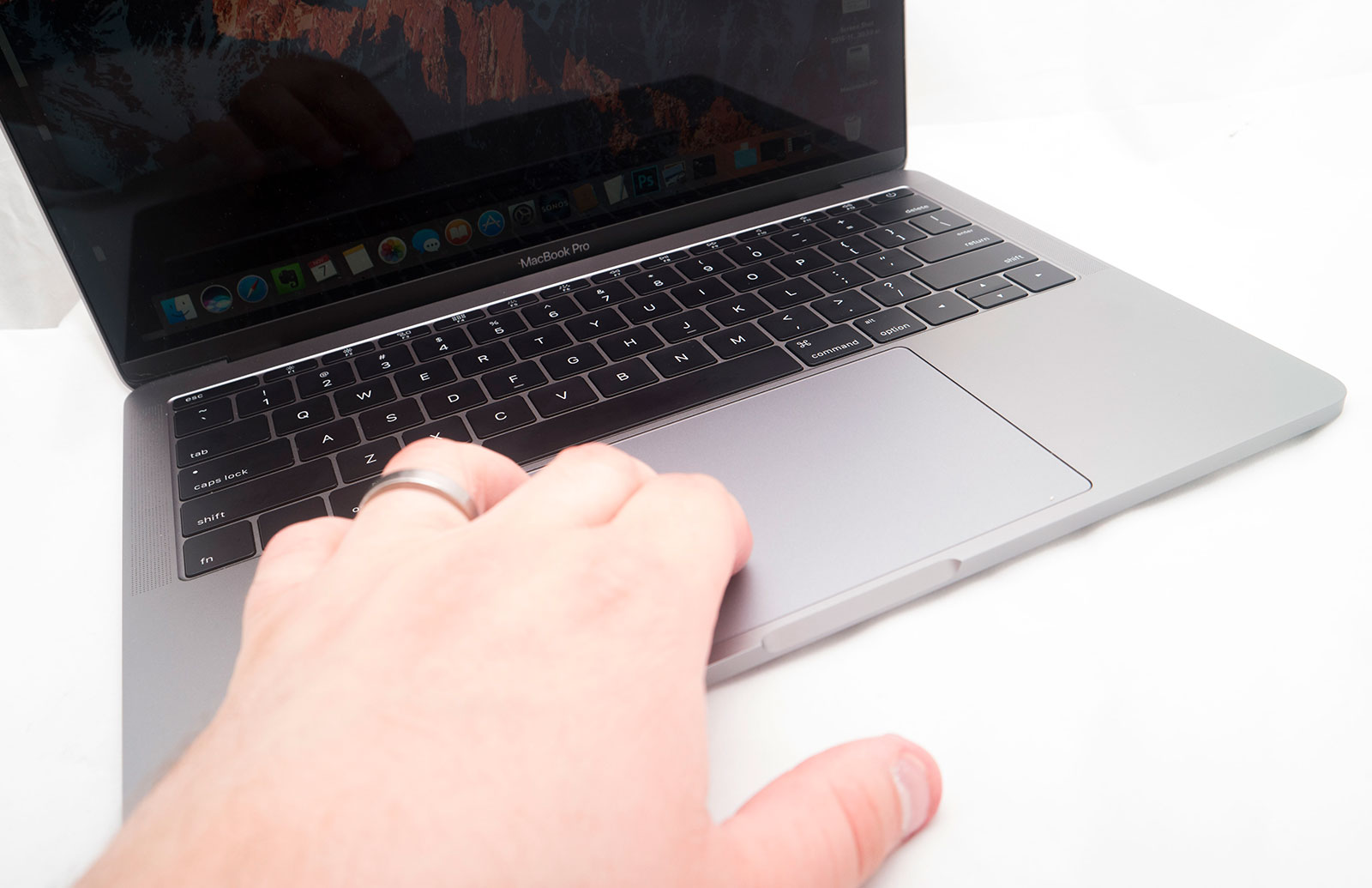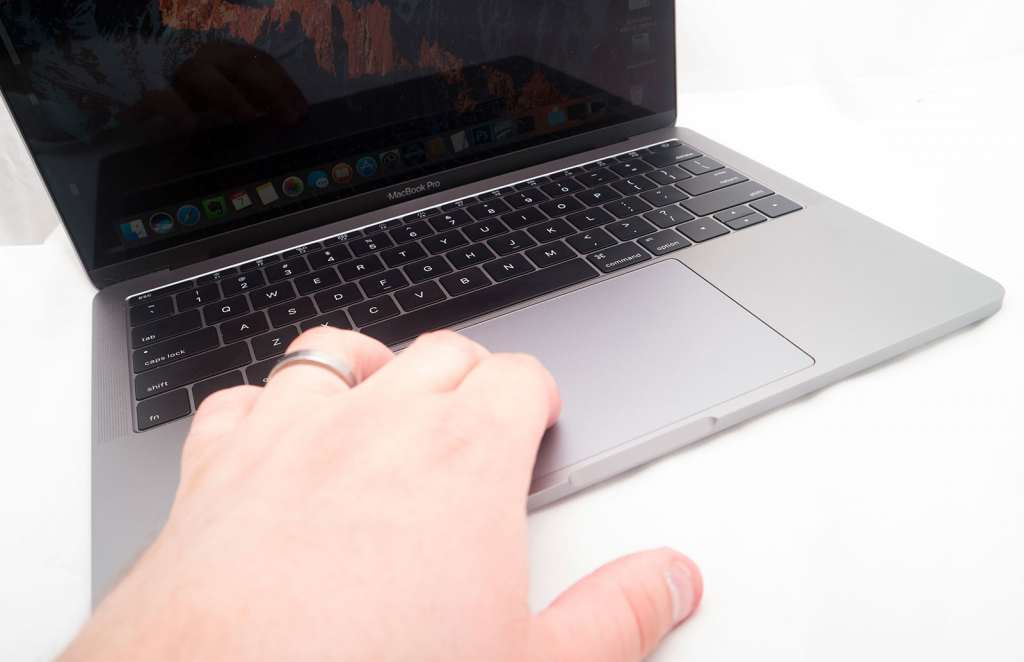 As part of MacOS 10.12 "Sierra", you can change the feel of this virtual button at your discretion, choosing one of three settings to either have a light, medium, or more full "click", or just none at all if that's what you're into, and just like it was with the desktop Trackpads — that new generation of Magic Trackpads — you can even perform gestures.
You'll have a few of these to choose from, and the wide space of the 6 inch trackpad is plenty to work with, so much that you should never have a reason to complain.
Battery
One area that Apple has always had an edge in is that of battery life and in the MacBook Pro 13 for 2016, we're treated to more of that otherwise solid battery life.
Technically, there's a battery life of up to ten hours possible here, a rating Apple provides for web surfing or video playback, which is pretty good either way.
Depending on how you shake up your activities, you may find up to ten hours, though in our testing, we found closer to seven and eight was more likely, especially once you loaded apps like Photoshop that were more processor intensive.
Perhaps the most interesting part of the battery life isn't the in-use time, but rather the standby time, with days of standby life and very little battery disappearing from leaving the laptop collapsed. At points we went days without using much on the MacBook Pro and found very little life trickled out of the charge.
Consider us impressed on that side, if only because few Windows computers we've tested could handle standby at all.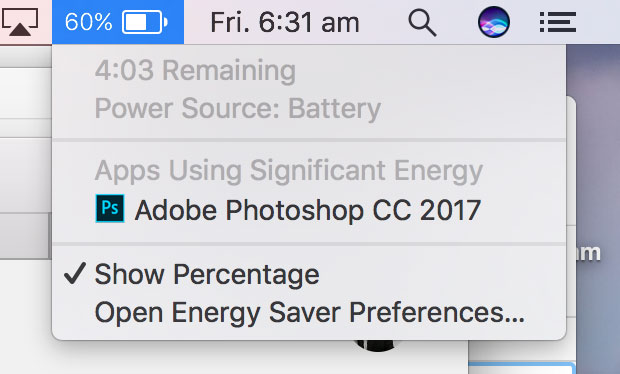 Value
Pricing the MacBook Pro can get a little complicated, however, because while the system is a very good and very capable sum of its parts, the $2199 tag is not cheap.
Technically, it performs like its price, and it's hard to argue against the quality of the overall package, but given there's a $500 difference between the updated MacBook Pro — this one, the standard 13 inch — and the redefined MacBook Pro with the Touch Bar and TouchID ($2699) which also arrives with more ports and faster memory and storage, it's hard to see the pricing as compelling.
Rather, it's just acceptable and fairly standard these days; a sign that this class of computer will always sit above the $2000 price tag, even if you don't get the touchscreen everyone else appears to be throwing into their computers.
Sorry folks, but it's just not a Mac thing.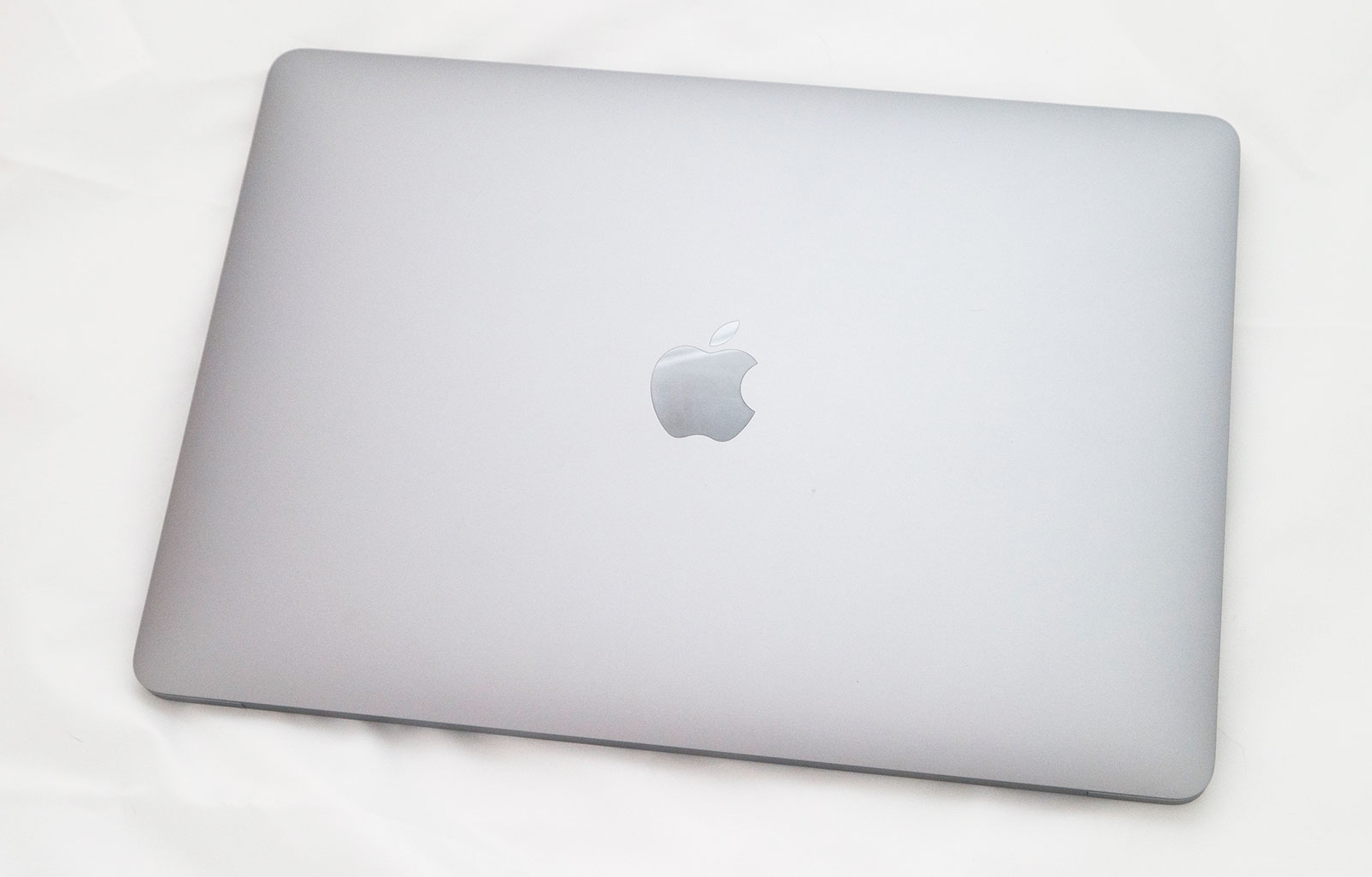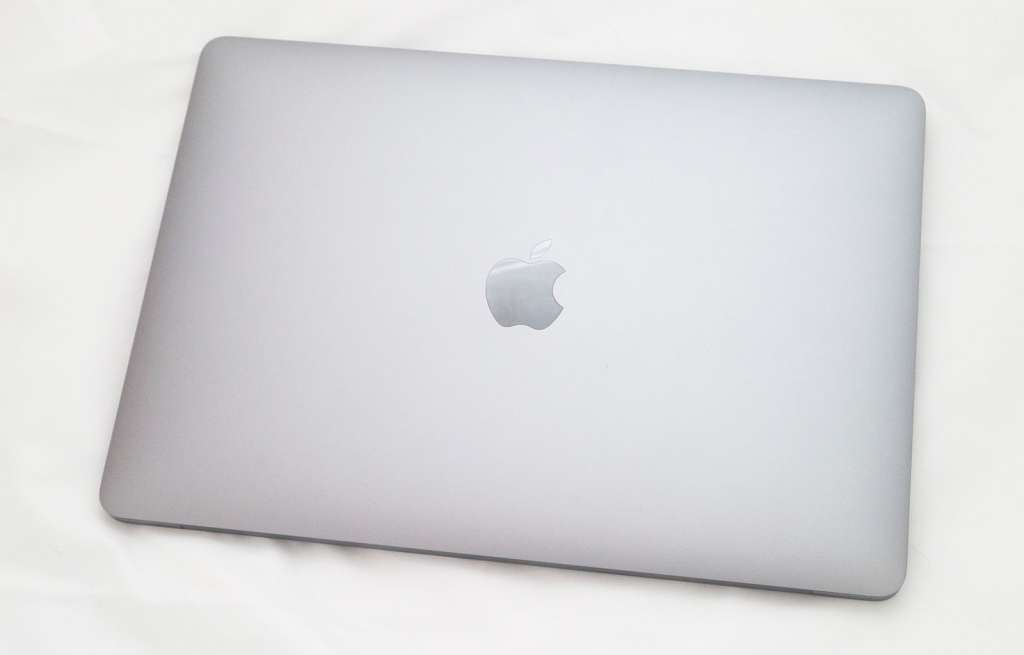 Final thoughts (TLDR)
We're going to sound a little different from many of the other reviewers, but we actually think it's good that Apple jumped to USB Type C and Thunderbolt 3 without including the standard USB port, and it's not the first company to do so.
HP did so earlier in the year in both the Spectre x2 and the Spectre 13, and other companies have been following suit. We're sure HP isn't alone in this regard, and remember that USB Type C made an appearance as the only port on the super-slim MacBook, so it's not as if this is an unusual step for Apple at all.
Rather, it's more of a discomforting step only for the moment, simply because Type C and Thunderbolt 3 are very new, and so previous MacBook Pro users are essentially being caught off guard in several ways, revealing that all of their old accessories are now more or less useless.
There is no MagSafe connector so you can't bring your old chargers. There is no full-size USB port so you can't bring thumb drives or hard drives without buying one of the optional USB-C to standard USB converters. You can't even charge your iPhone or iPad from the computer without grabbing an optional USB-C to Lightning cable, of which Apple, of course, makes. And there's no Thunderbolt 2 because the ports are dramatically different, and so plugging into a bigger screen has to come from Thunderbolt 3, which in turn — yep — requires buying a new plug to make this happen.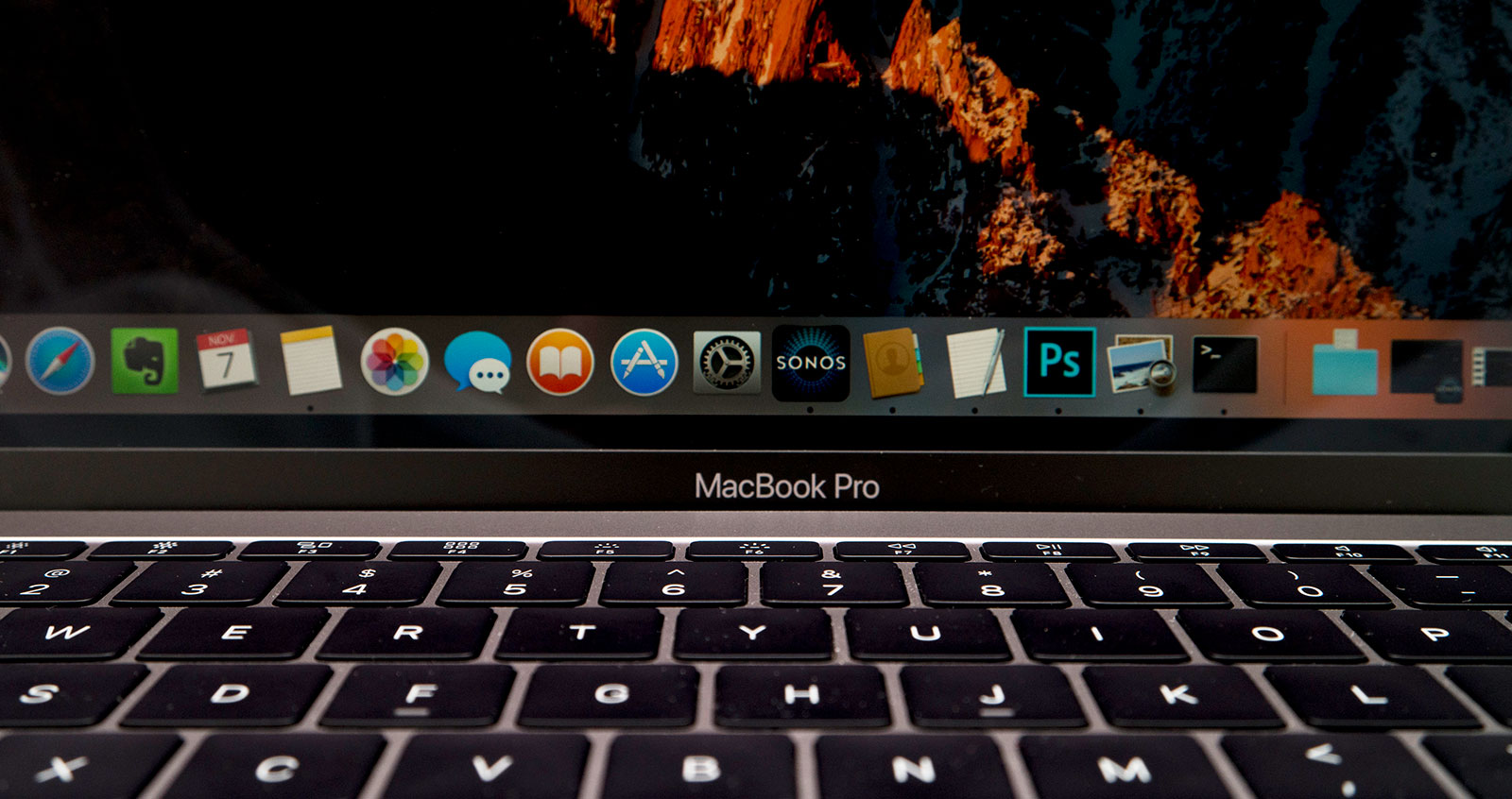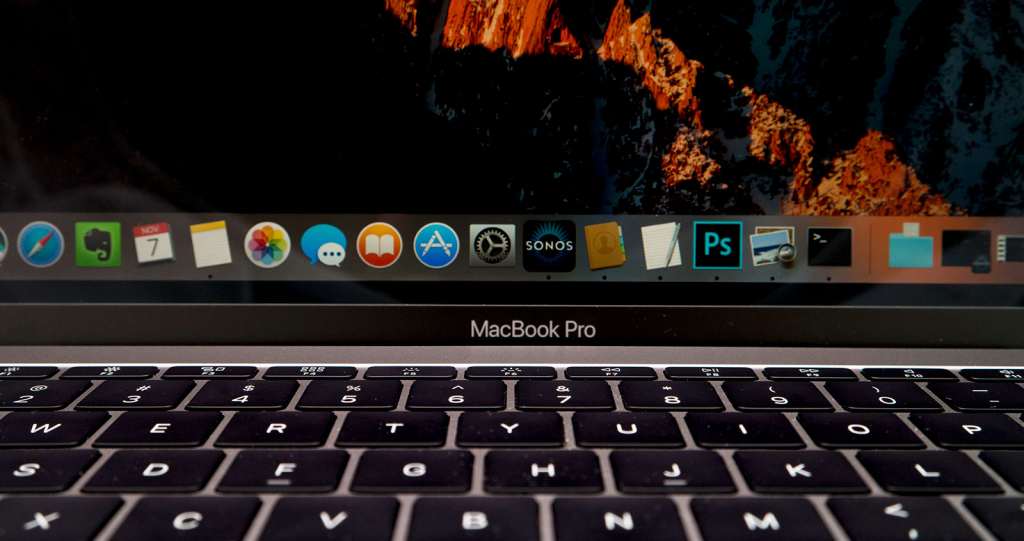 Indeed, the MacBook Pro in 2016 takes a step to the future, but it does so while annoying quite a few legacy users, and while this might be frustrating, it's a step in the right direction.
Much like how everyone got a little annoyed at Apple's shift from the standard dock connector to Lightning several years ago, this is a similar moment: the move makes sense, it's just bothersome, particularly because you need to spend a little more money than the initial laptop spend.
Perhaps the one area that is most bothersome we do disagree with, and that's the exclusion and omission of the SD card slot. In a world where cameras still rely quite heavily on the SD card, it's a genuine shock to not see a space for the card or even its tiny brother microSD in a laptop, and essentially means you need a SD card reader — something that has become less available as laptops have integrated SD readers — if you want to read images off your camera.
The MacBook Pro has long been the machine of choice for creatives on the go, and yet without the SD card slot, Apple has provided yet one more thing you have to bring, when it could have just as easily left it in without much of a dent to the rest of the body.
Of course the Apple argument is becoming clearer as time wears on: you store everything in the cloud, and send and receive files this way, plus your iPhone is your camera so why would you need an SD card slot?
We get the logic, and it's hard not to see it more as marketing, because the point really is this: the world does not work to one company's ideas all the time, and not over everything else. You may need a thumb drive for the new MacBook Pro, and it might be advised in this situation to either get a USB converter or a new drive supporting Type C out of the box, which also works with Type C-supported phones, of which there are certainly quite a few.
But the SD card angle is very hard for Apple to argue against, short of it calling the slot something like "cumbersome", which is indeed interesting since carrying an external card reader feels more cumbersome than including one in, but we digress.
If you can get over the rogue SD card slot, the latest MacBook Pro 2013 is a step in the right direction for what Apple describes as thin, giving its slim-line Air brothers a little boost in the power department with bright and shiny machine that handles like a champion.
Technically, this MacBook isn't necessarily the innovative dream you may expect from a company that really likes to reinvent the wheel, but it doesn't need to be. It just works, and in an age where we all work hard daily, that's really all it needs to be. Recommended.


Beautifully designed and built
Brilliantly bright and clear screen
Second-generation keyboard feels better than the first
Trackpad is massive
Battery life is good, especially for the size and specs
Keyboard won't be ideal for all
Only two USB/Thunderbolt ports
No SD card slot