We're big on information here, and we love providing as much as we can about the technology world, but there's a slight problem: we only speak one language, so we're turning to machines to help.
Australia is a brilliant mixing pot of cultures and languages, and while English is the one most of the country uses, it's not the one everyone uses. In fact, while Pickr is primarily focused at Australia, it's also a site on the internet as a whole, meaning you can find it in any country.
Provided you're connected to the web, you can find it where ever you are. America. Australia. France. Brazil. Singapore. Wherever.
But regardless of where you go, the content will be written in English, and that's something readers have been asking us about. We've heard it from quite a few speakers of different languages, and we're trying to come up with a solution, so we're putting one in testing now.
Using the power of those machines that we love to write about, we're implementing machine language translation on the fly of the entire site. There are some bugs, and quite a few of the phrases aren't going to come out perfectly, not like if a human translated things.
Pickr publishes so much about technology that it's not remarkably feasible to get translators from every requested language to convert every articles, story, and review on the site. We're just writing that much.
So we're turning to computers to do the instantaneous translation over the next few weeks to see what works and what doesn't, and we'd love some feedback over that time.
Tell us what you're seeing, how it's looking, and if you speak another language and it makes sense. Or tell us to add another language that you do speak, and then tell us that.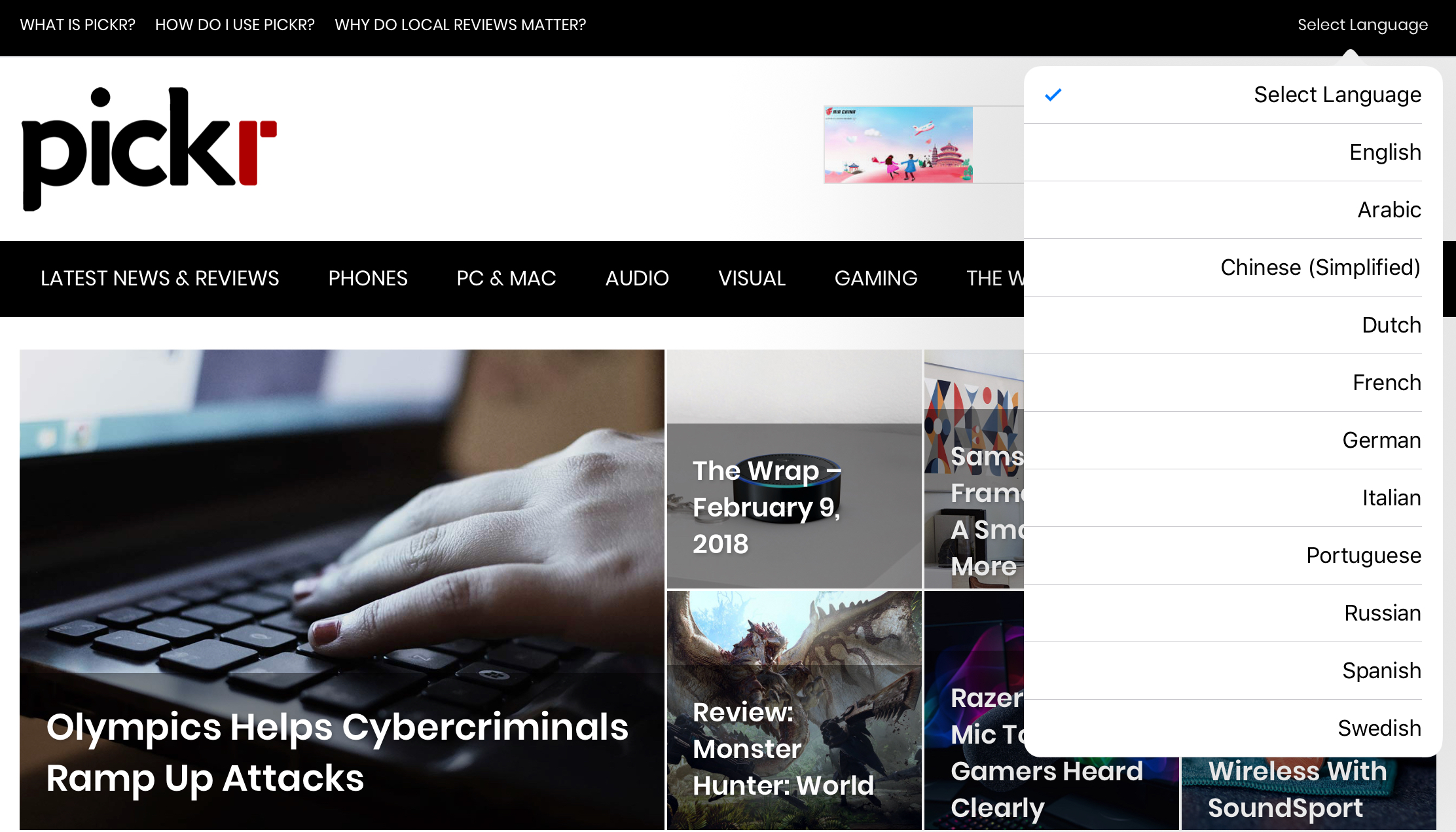 On the desktop or tablet version of Pickr, you'll find the language selection box in two places, either at the top right of the site or at the very bottom, while mobile users will only see the language choice at the very bottom.
We're dabbling with a few variations of the technology over the coming weeks to see if different types of machine language translation can make Pickr a more internationally friendly site, and we'd love to see how it works for you, because we think everyone should be able to read the news regardless of what they speak and where they're from.