Adobe's reach is in nearly every area of creativity, but there's one field it continues to stay away from: 3D. Could Felix change that?
I have a confession: I love Photoshop, and Lightroom, and Premiere and Audition and InDesign. I'm not exactly sure why I do, though it could have something to do with these applications being the virtual embodiment of creativity, allowing you to flex artistic muscle across several fields.
Hell, I'm into the whole Adobe Suite, and every time there's a new application out, I get to play with something else, to add not just another skill, but discover if I have more creative muscles willing to be spent.
It started with Photoshop early on, as this young photographer would make his way in the application fiddling with restoration and manipulation, setting up images in minutes that would take hours in real life. There's a lot you can do in the app that's been added over the years to make it a staple, and to form a bond with this young arty type.
Over time, more apps were added to the suite, to Adobe's collection of things that make it possible to get creative either from scratch or with a starting point.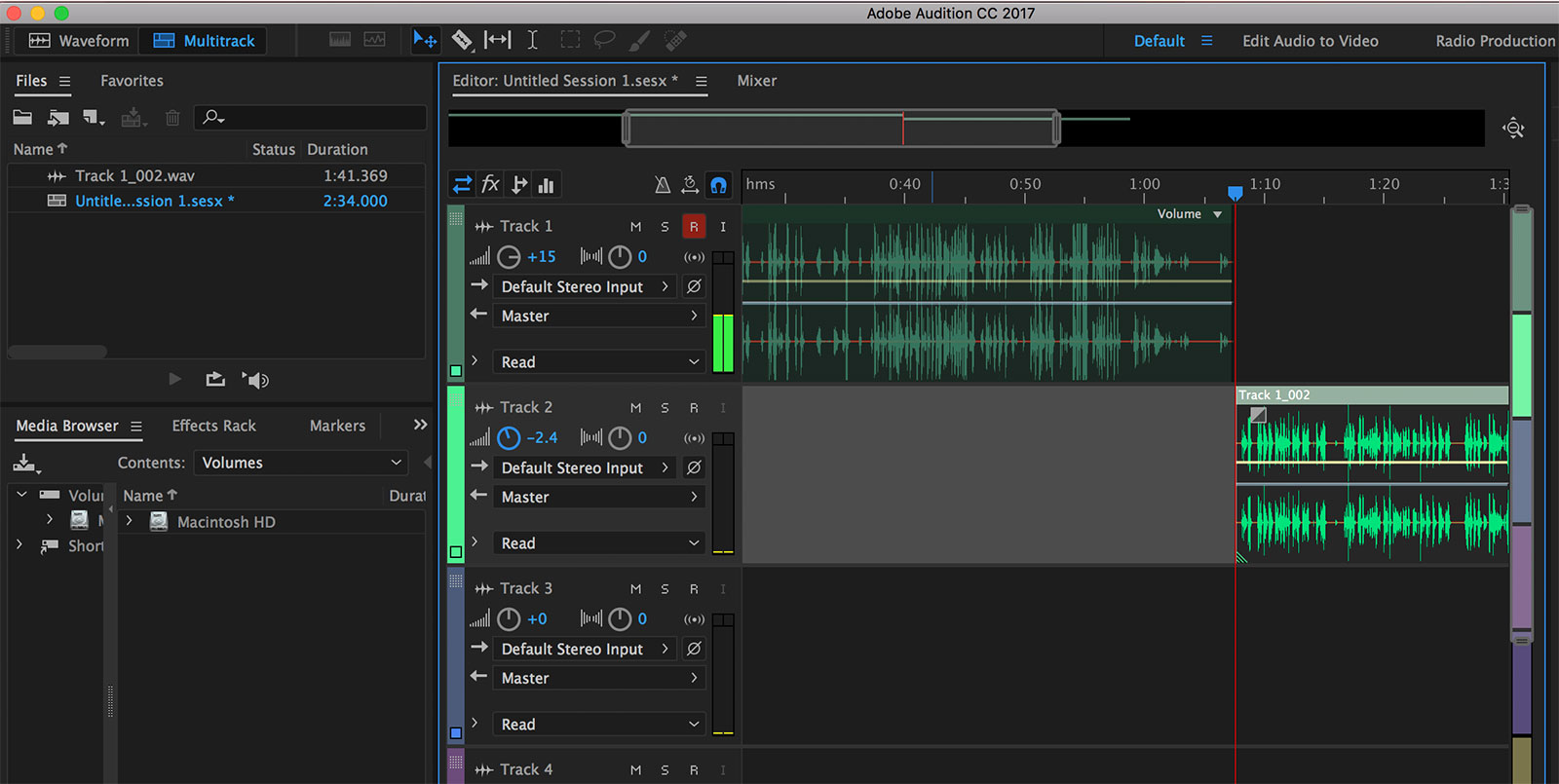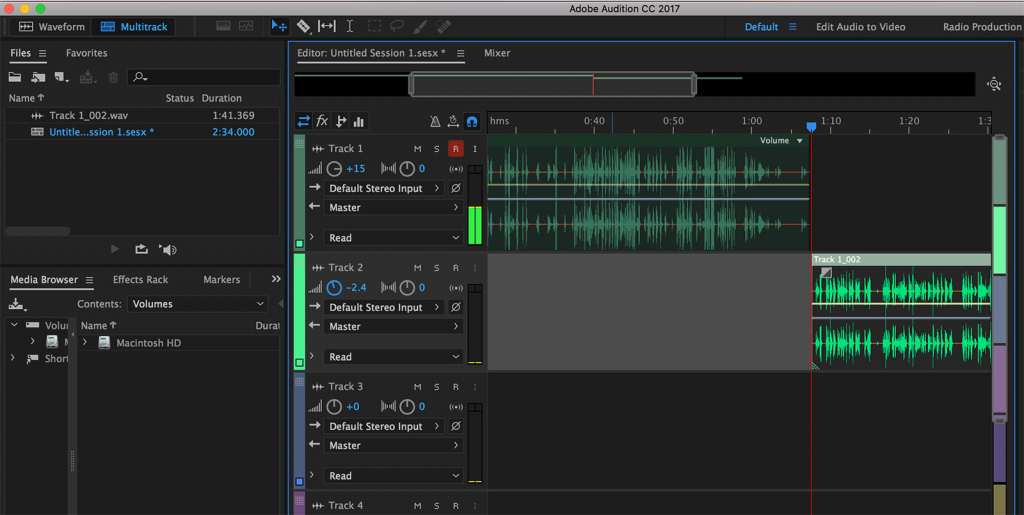 Take Audition (above), for instance, which has jumped from the Syntrillium-owned Cool Edit Pro to the Adobe-bought Audition and improved further, even if there were a few years where Adobe's Soundbooth was the black sheep of the audio editing family. Audition, however, provides one of the easiest ways into digital sound editing, with both wave-form editing and non-linear composition construction, not to mention an effects system which is reminiscent of Premiere.
Yep, Premiere is that solid and reliable video editing system, allowing you to grab captured video and knock it up into a more finished format, before exporting the whole thing through the Adobe Swiss Army Knife of Media Encoder, sending it out into a format for YouTube, for your website, or heaven forbid Blu-ray.
And when I want to emulate my uni days and work in a wet darkroom, I have Lightroom, the digital equivalent that lets you see what your images would look like in various treatment types, and approach the whole thing as if you had a room full of slides.
It'd be curious to see Lightroom in virtual reality one day, but for now, the collection is easiest understood with a big screen and a great mouse.
As someone who digs the Creative Suite, I like finding applications new and old that I'm not familiar with, and in many ways it's like ratcheting another skill in the set. I didn't know InDesign a few years ago, and then I did, working out how magazines were made in the old days and creating a few projects to get my head across things. I wasn't totally familiar with Illustrator, but after wanting to build more artwork and coming from a Flash-background (which Adobe purchased years ago), I made my way into the system.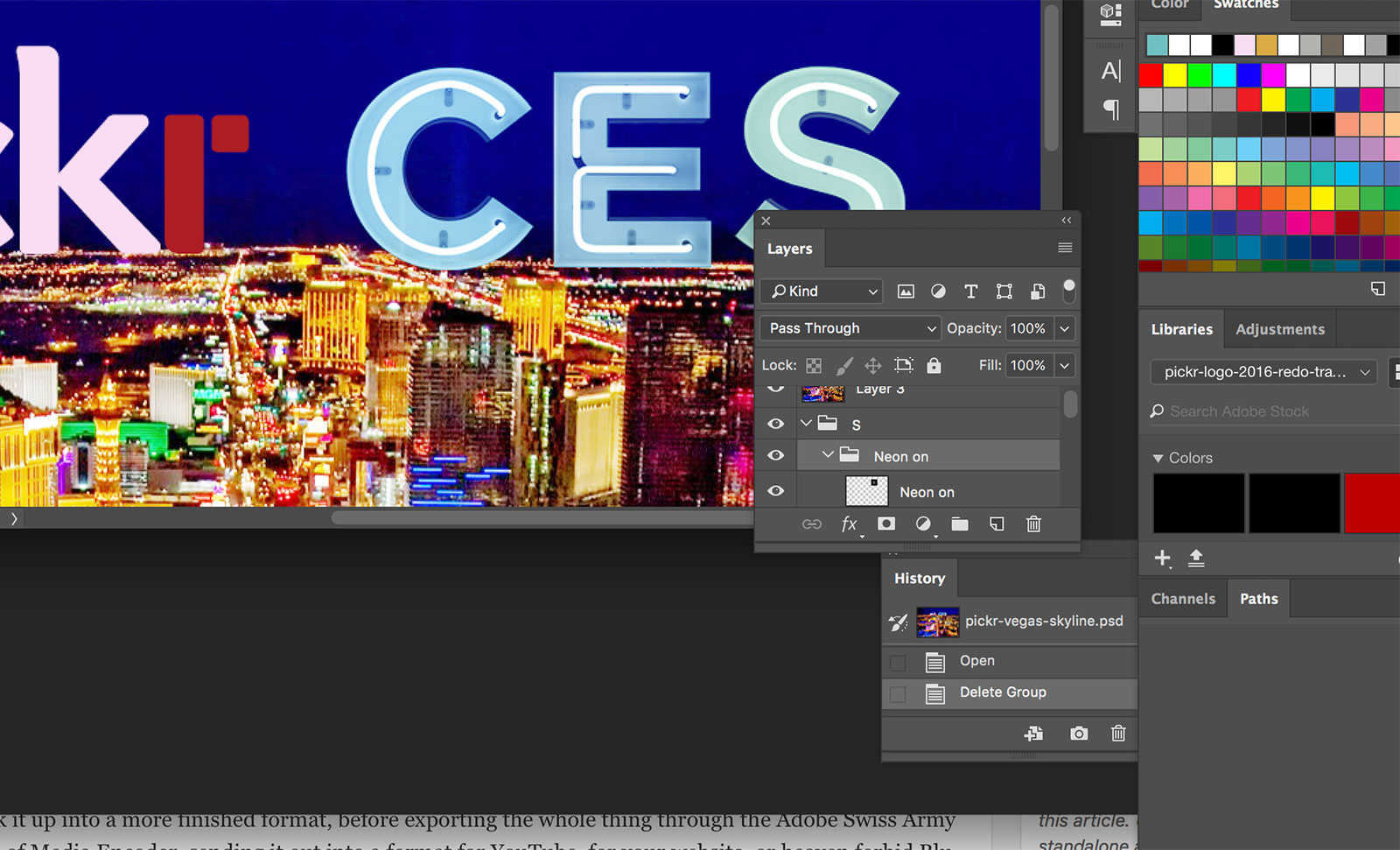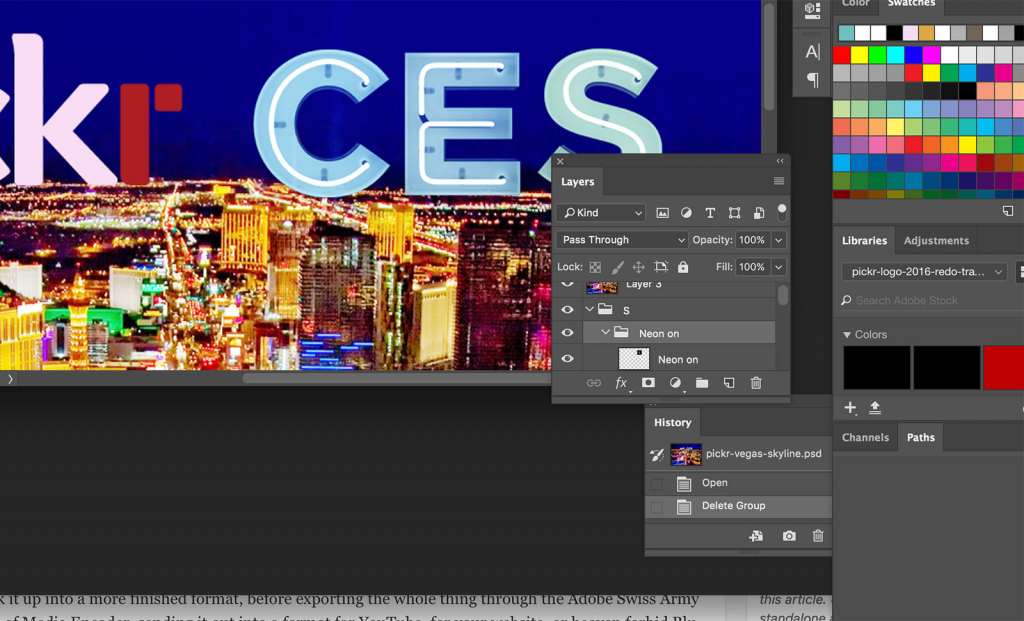 The only thing missing is 3D, and it's something that Adobe has been missing for ages.
While the company has had 3D-ish apps in the past — I'm looking at you, Adobe Atmosphere — it's the one type of software that seems to elude the company, with no 3D editor, and only a marginal amount of 3D support in its applications.
After Effects, for instance, allows for some placement of 3D objects in its film software, allowing film editors to make movies shine with an extra dimension of additions. Photoshop has supported 3D files for a while, allowing you to use extrude flat images into often terrible 3D images, while also supporting the opening and painting of colour onto a 3D model.
But neither do what I want. When I say "3D", I want to build my own 3D. I want to create via polygons or lines, and then I want to edit them. I want a system like 3D Studio Max or Maya or Modo or Mudbox to let me attack my third dimension creative world and make something from nothing the way Photoshop first let me do in the flat art space.
And yet there's still nothing that does that in the space of the Adobe Creative Suite, nothing that lets me tap the third dimension and build models for animation, for Adobe's own After Effects, for that whole 3D printing movement, or even to make my own games in something like Unity or the Unreal Engine.
For all of what Adobe has in its arsenal, 3D isn't it.
But that's kind of changing.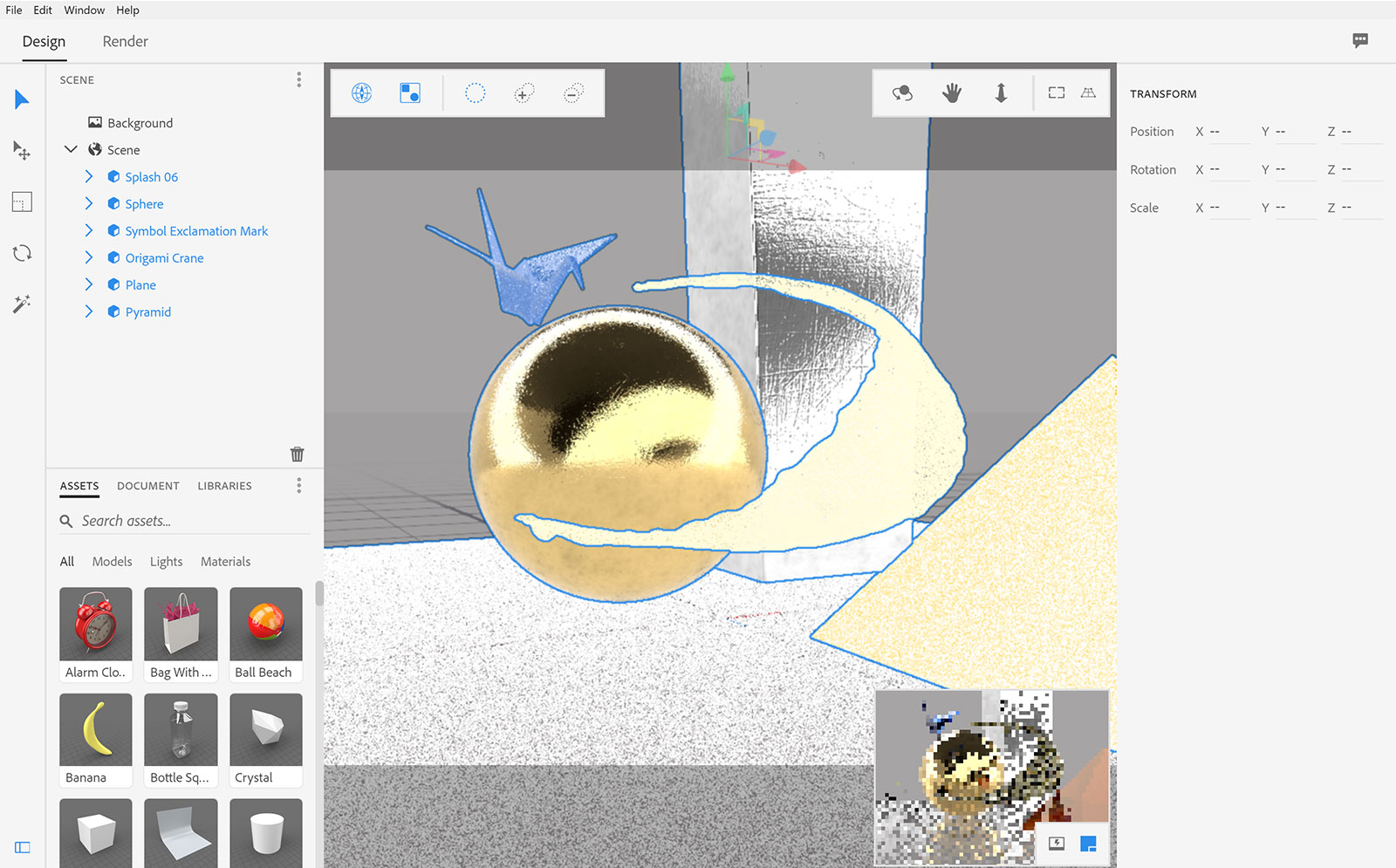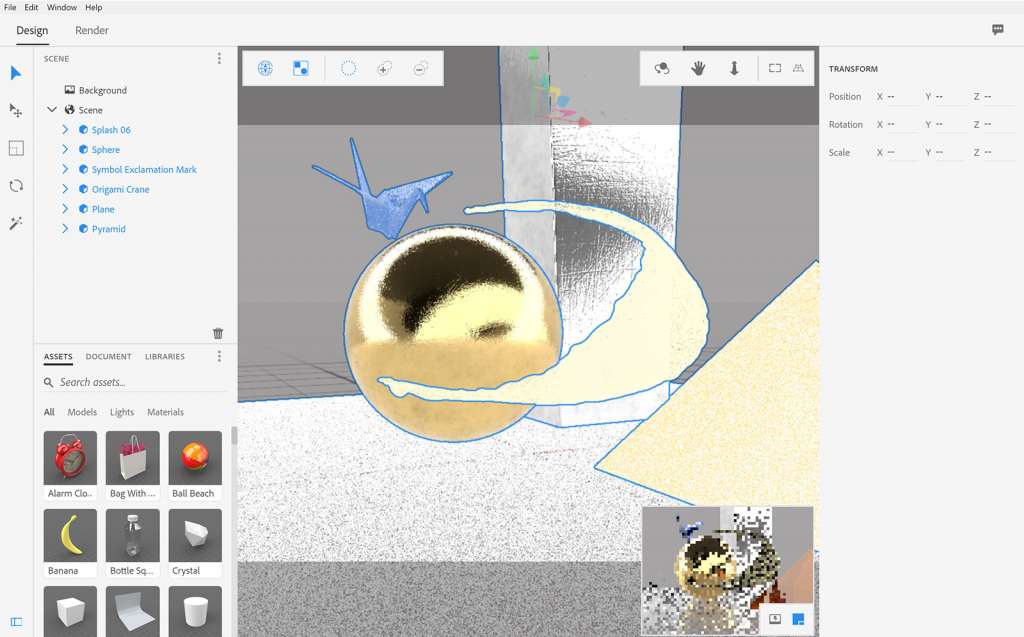 Towards the end of 2016, Adobe released a beta of a tool that shows it is gradually flexing a 3D creative skill set muscle in a slightly different way, building a middle ground between the composition world and that of 3D.
Called "Project Felix", think of it as a studio made for the insertion of 3D objects into a real world system.
So if you had a scene you had photographed for a movie mock-up, and you wanted to put in a 3D space ship to simulate a rocket launch, you could grab your existing photo, grab your 3D model, and merge them together, using Project Felix to find the right angle, to shift the viewing platform around its three dimensional axis, to change the materials of the 3D object, and to generate either a quick render or something more involved.
In fact, the more time you let Felix work its render muscle, the more detailed and realistic the system gets, with an interesting system that seems algorithmic able to pinpoint similar materials to recreate reflections and texture changes in the background photos.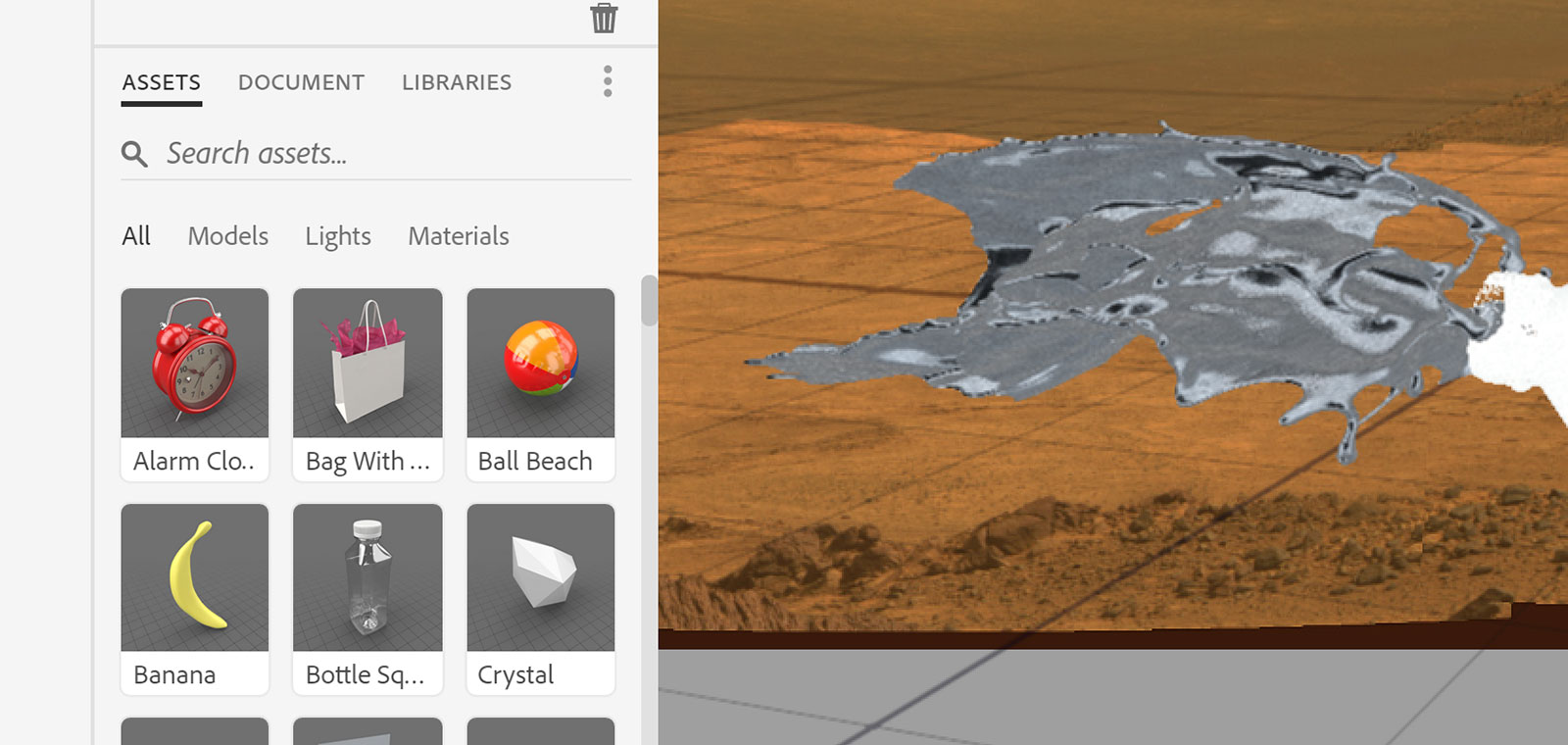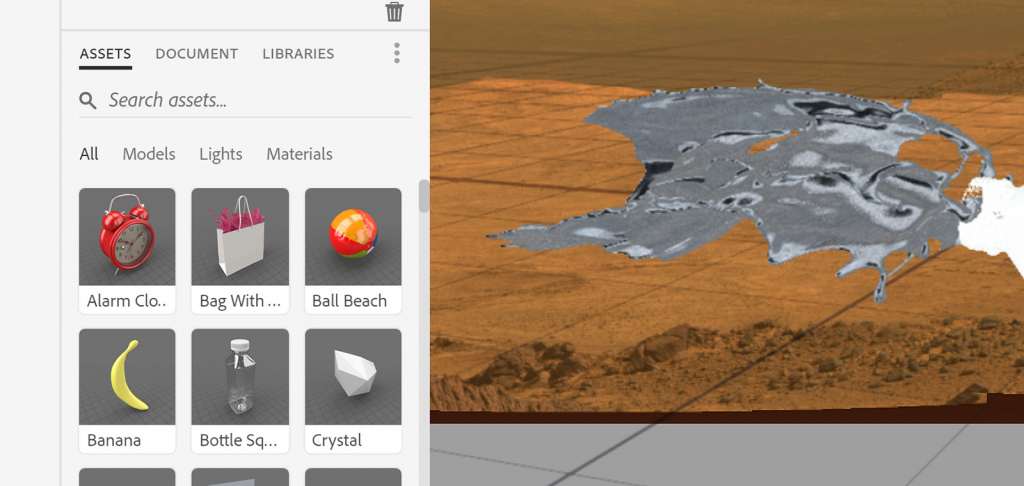 It's not just one object, either. In Project Felix's beta, which is available for either Mac or Windows, you can load in several objects with the ability to change how they look and perform against each other, not just with material shifts, but lighting, too, building a scene based on what you have available and a vision you may have.
The whole mood is reminiscent of what made me fall in love with Photoshop for the first time, knowing full well I could dive in and do whatever I wanted.
This method of photo compositing with 3D objects is a big deal these days, too, as more companies embrace a digital landscape and work to make scenes out of a three dimensional reality. As a journalist and photographer, I still personally believe that photography is very much needed, and every time a gadget company sends images of a 3D render of its products, you can bet there's an email on the way back asking for a real photo of one, though that's not often achieved.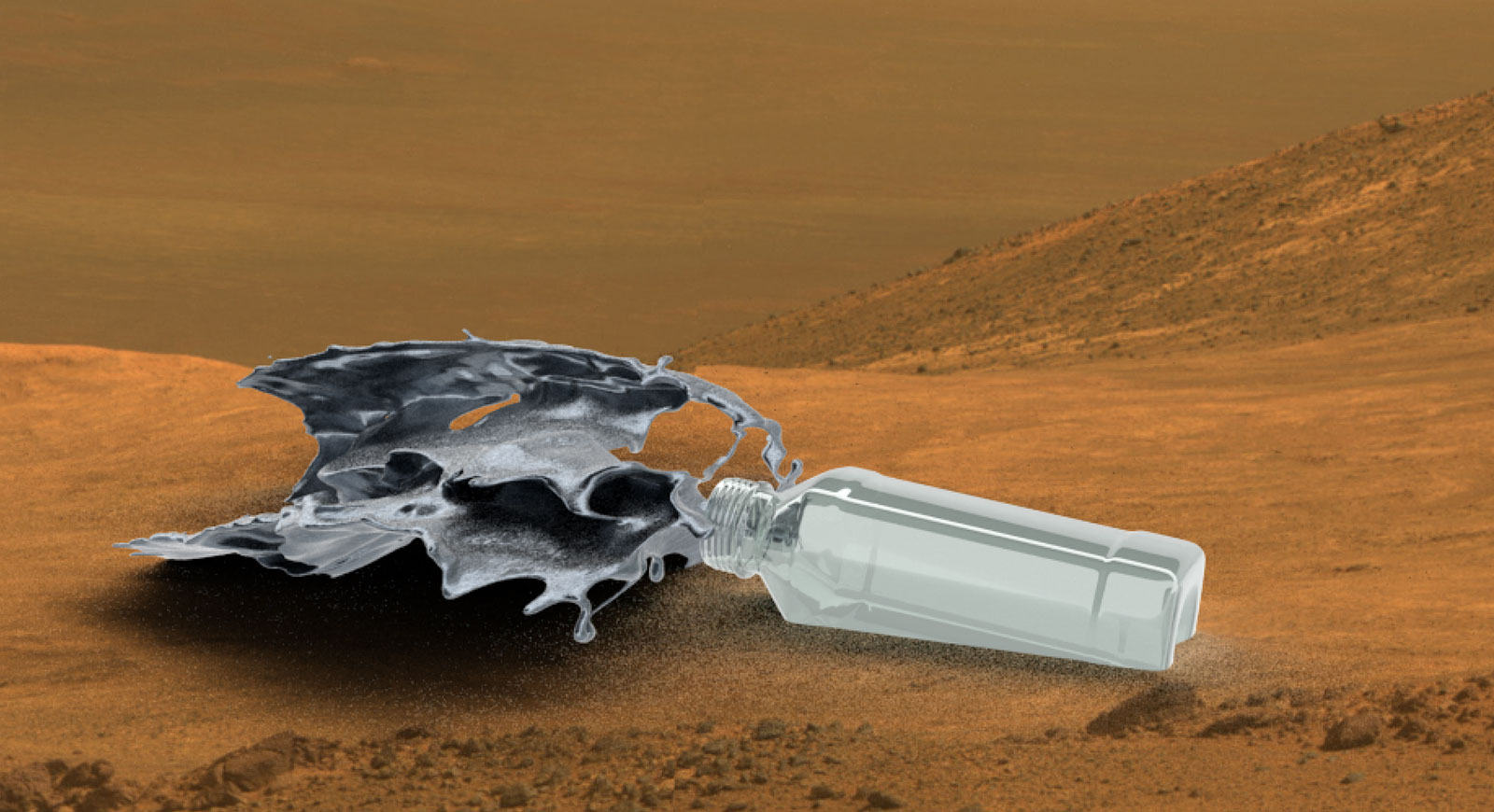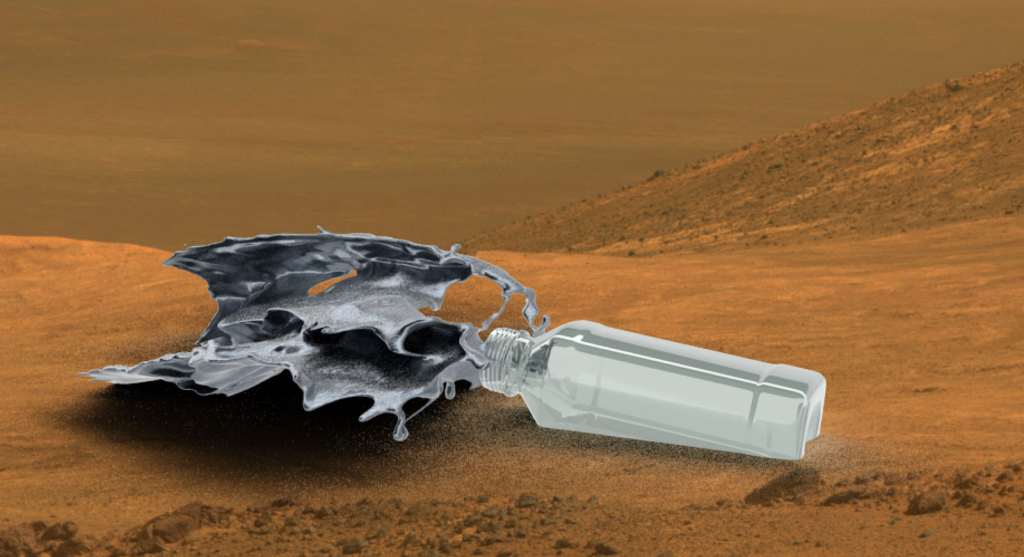 At least with Project Felix, companies sending these out have an easier way of making that otherwise bland 3D product render look a little more like real life by inserting it into a photographic scene. I'd take the photo any day, but there's an option easily available here.
And as someone who wants to make movies and TV shows one day, the idea behind Project Felix appears established enough to let me build scene concepts, for more impressive art for what the final scene should look like.
Imagine if your filmmakers discovered this and found they could quickly place objects they wanted in their movie, finding readily available 3D files on the web and throwing them in their digital world. It's like being able to communicate in concept art, and you can imagine teens doing the same when it comes time to get into a spot of filmmaking, too.
For the past few weeks, I've been dabbling, and outside of the hefty hardware requirements the beta edition of Felix tends to need, it's an addictive entry into 3D, and it's a start.
You hear that, Adobe? I'm calling Felix a start, but it can't end there.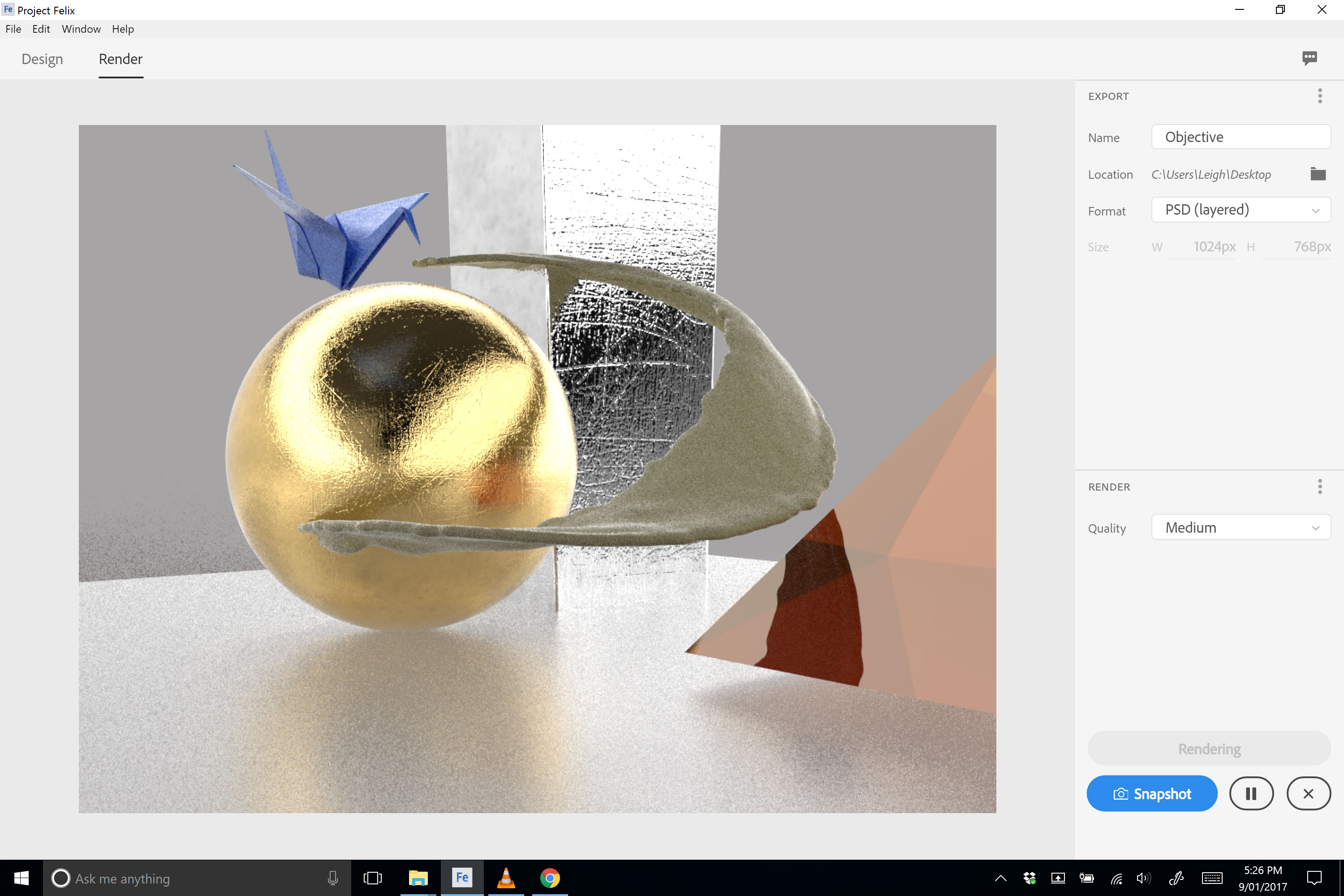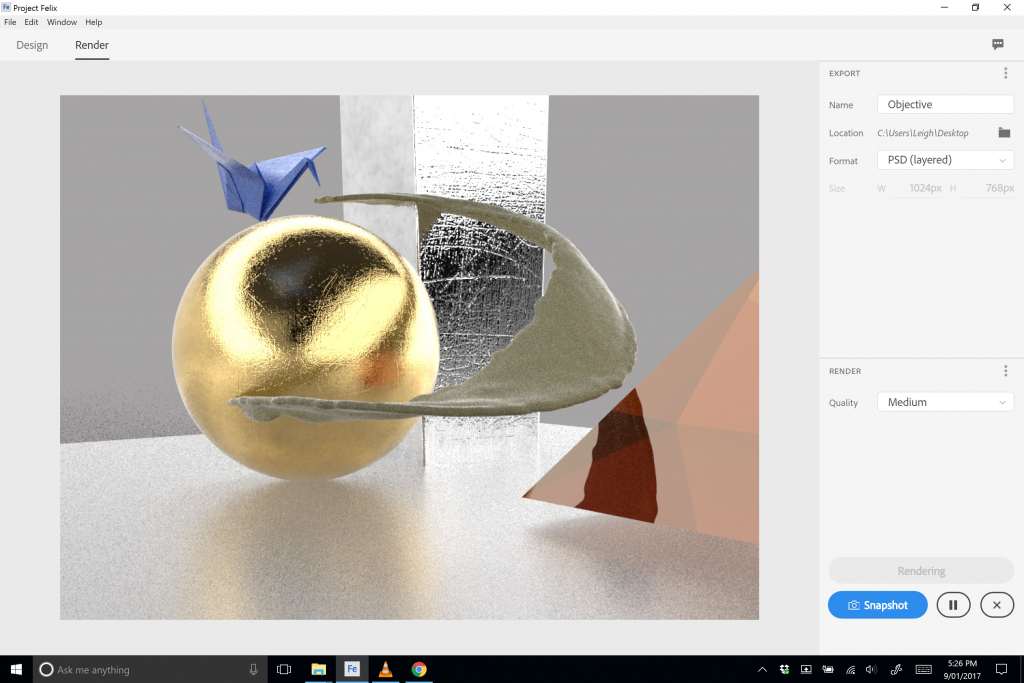 As good an idea as Project Felix is, it's still not the 3D editing application the Creative Suite needs and should have.
With the software package the way it is right now, I can make art from scratch, edit photos, create movies, manipulate sounds, and do so much more. I can make the 3D world seem real with your latest edition of Felix, but I cant make the things for the 3D world with any of your applications.
Felix is a start, Adobe. Now you just have to let me make a 3D object for Felix. I hope that's next.