WiFi at home doesn't always perform the best we want it to, but if you have the money to spare, Netgear might have a solution.
Internet may well be something you can't live without, but it doesn't always come with the privilege that is stable WiFi. That's something that can vary wildly depending on a lot of factors, including the devices you own, the routers you're using, and where they're positioned.
The fact of the matter is that while there are some easy WiFi wins, if they don't work, you may need to bring out the big guns, and by that we mean more impressive hardware.
One approach to improve WiFi at home is to employ a mesh network, which turns your wireless spectrum into a sort of Venn diagram of sorts, creating circles of wireless activity to envelope your home, and sending your device to the best point it can. For many, mesh network is the obvious solution because it can bolster a network, but there are degrees of mesh, and if you need the most power, Netgear's latest solution might be for you.
It won't go on record as being the most affordable solution, but Netgear's Orbi 860 does aim to impress, boasting support for WiFi 6's 802.11ax technology and support for up to 743 square metres of range.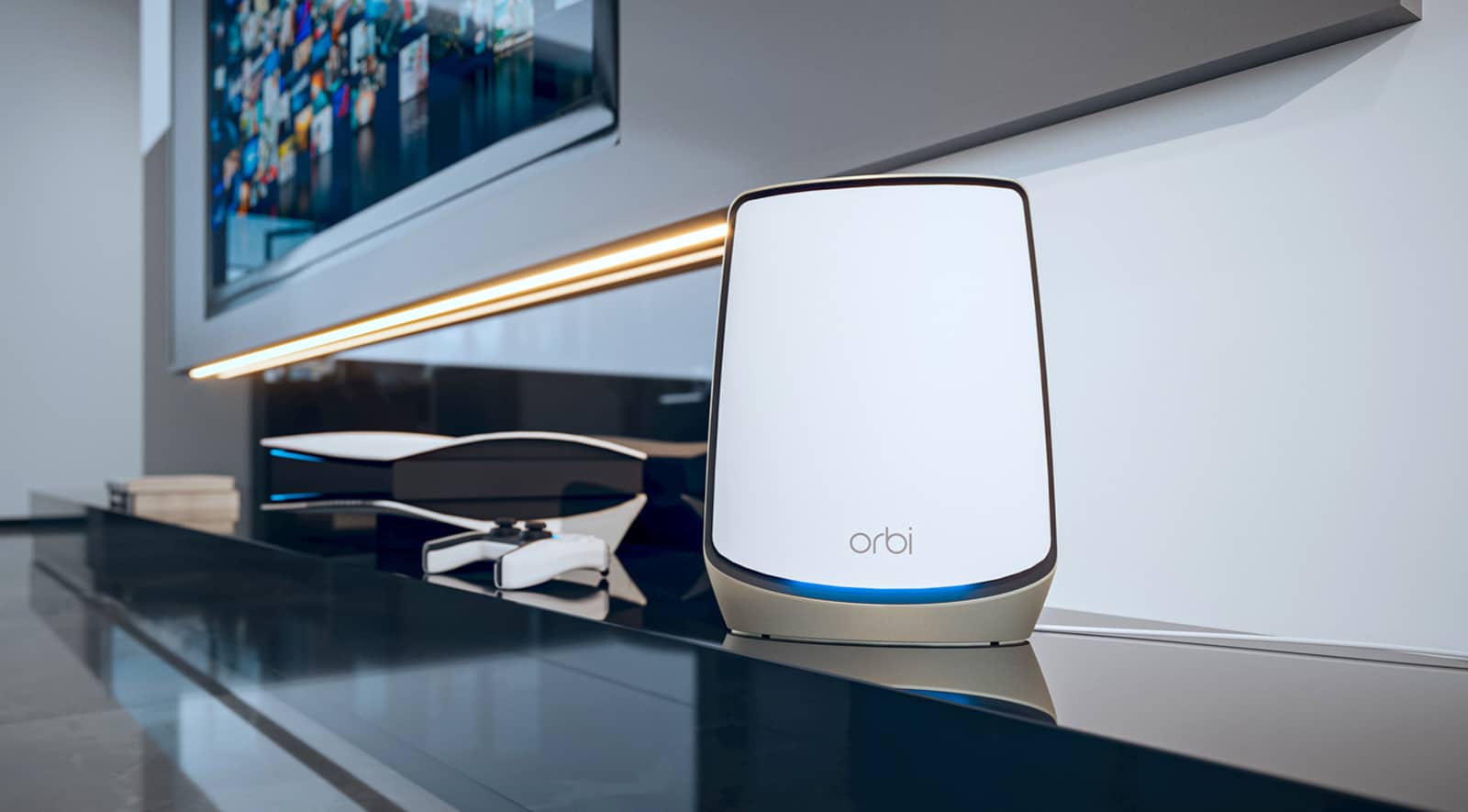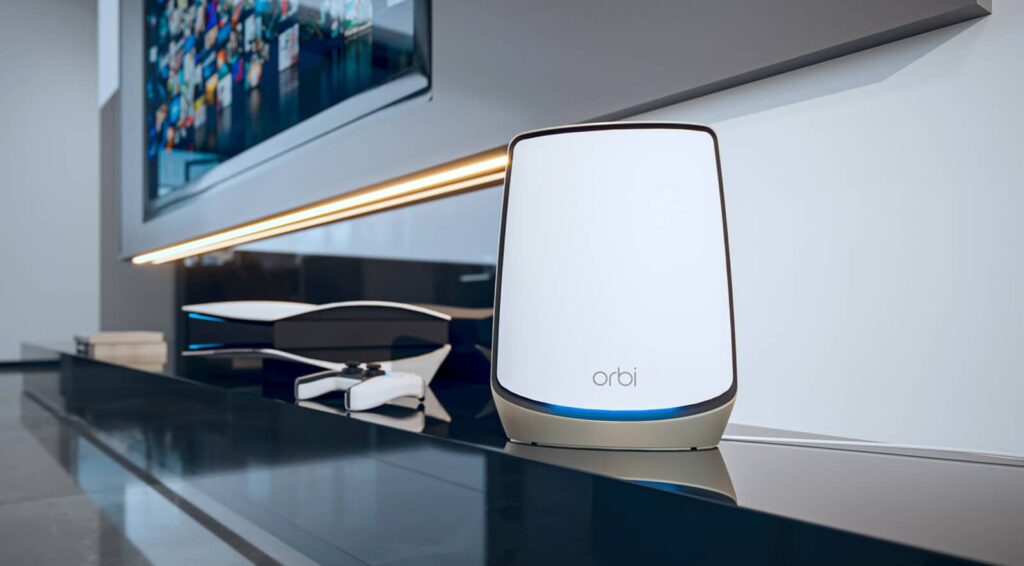 The concept doesn't stray too far from the Orbi concept launched a few years ago, with a tri-band network system that uses mesh to send you to the right router around the home, provided you have more than one.
Use just one and it'll deliver wireless range from one device, much like a centralised router would, but connect up to three and that coverage becomes up to 540 square metres, with the 743 reachable with more devices thrown in. All up, it should plenty of devices will be able to connect, sharing bandwidth with up to 6Gbps of bandwidth.
In fact, the hardware will support a 10 Gigabit Ethernet connection if you have one, bringing the fastest broadband speeds provided you have it, though the fastest network connections will go to devices sporting a WiFi 6 connection. Backwards compatible with older connections (like 802.11ac's WiFi 5), owners of recent phones, tablets, and computers with WiFi 6 inside will see the most boost from that connection.
"When we launched our flagship Orbi product line in 2016, we set a new benchmark for connected home products with faster speeds, higher capacity and wider coverage areas with our patented tri-band mesh design," said Netgear's David Henry.
"Our new Orbi 860 Series is designed to continue to deliver on the promise of superior WiFi," he said. "It provides the capacity to capitalise on higher incoming Internet speed, up to 10 Gigabit, an increasing number of devices and even better WiFi range than the Orbi 850 Series."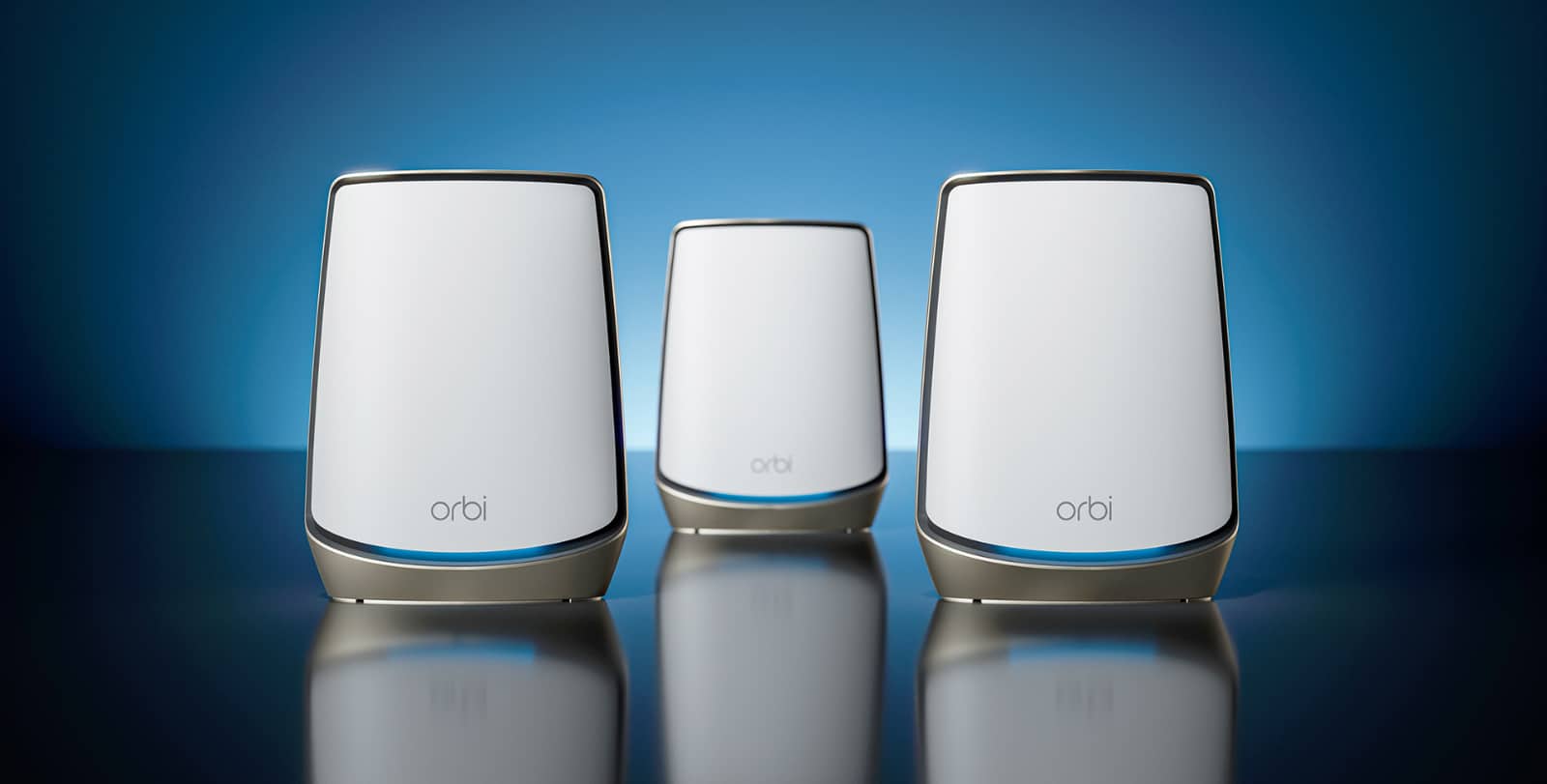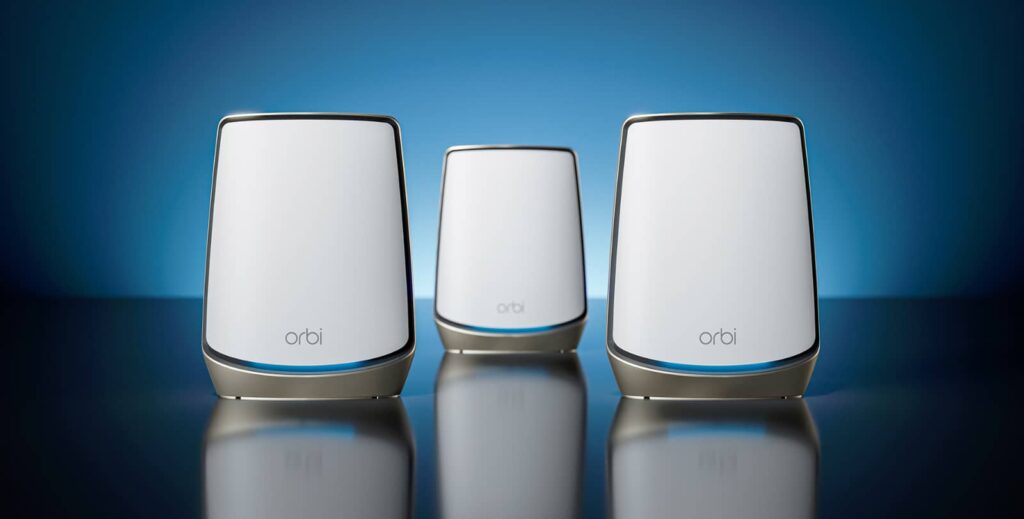 The price, however, may put the latest revision of the Orbi range out of range for most, excuse the pun. Priced in Australia from $799 for a single RBS860 router or satellite, it's a network addition that doesn't come cheap, with two costing $1598, while a three-pack will come in at $2099.
While that's a little less than the three would cost singularly, over $2K is a lot of money to spend on a WiFi solution, even if it's one that could fix things in homes.
Folks who won't bat an eyelid at that price will find it in electronics stores this week, available in both black and white.