Gamers looking to take their mobile gaming experience up a notch might just have a new phone to consider, as Asus brings more oomph to the mobile space.
It should be pretty clear that with the sheer number of mobile devices out in the world, few mobile phones are the same.
While the iPhone 14 and 14 Plus share much of the same DNA in different sizes (and the same is true between the 14 Pro and 14 Pro Max), when it comes to Android mobiles, your choice to consider something else will clearly get you something different. There are many a mobile to look at, ranging from mid-range and economical to high-end models that can press your budget just that little bit more.
If you happen to be a gamer, the high-end is typically where you'll want to cast your eyes, but there are also models specifically focused on gamers made for the top spots, and they tend to be a little bit different as well.
Think of flashy lights, overclocked processors, big screens, and big batteries, because these are the features gaming phones often arrive with.
It's a space Asus has been playing in for quite some time, and with various Republic of Gamers "ROG" phones over the years, we've certainly seen evolutions of the gaming phone. They're big, sleek, shiny, and come with massive screens, offering one of the biggest experiences of any mobile that isn't a foldable, all with high-end parts aimed to impress.
This year appears to be no different, with Asus announcing a follow-up to last year's ROG 6 Pro in the ROG Phone 7 and 7 Ultimate, similar models that will see the Ultimate net slightly different extra features on the back for folks happy to spend up that little bit more.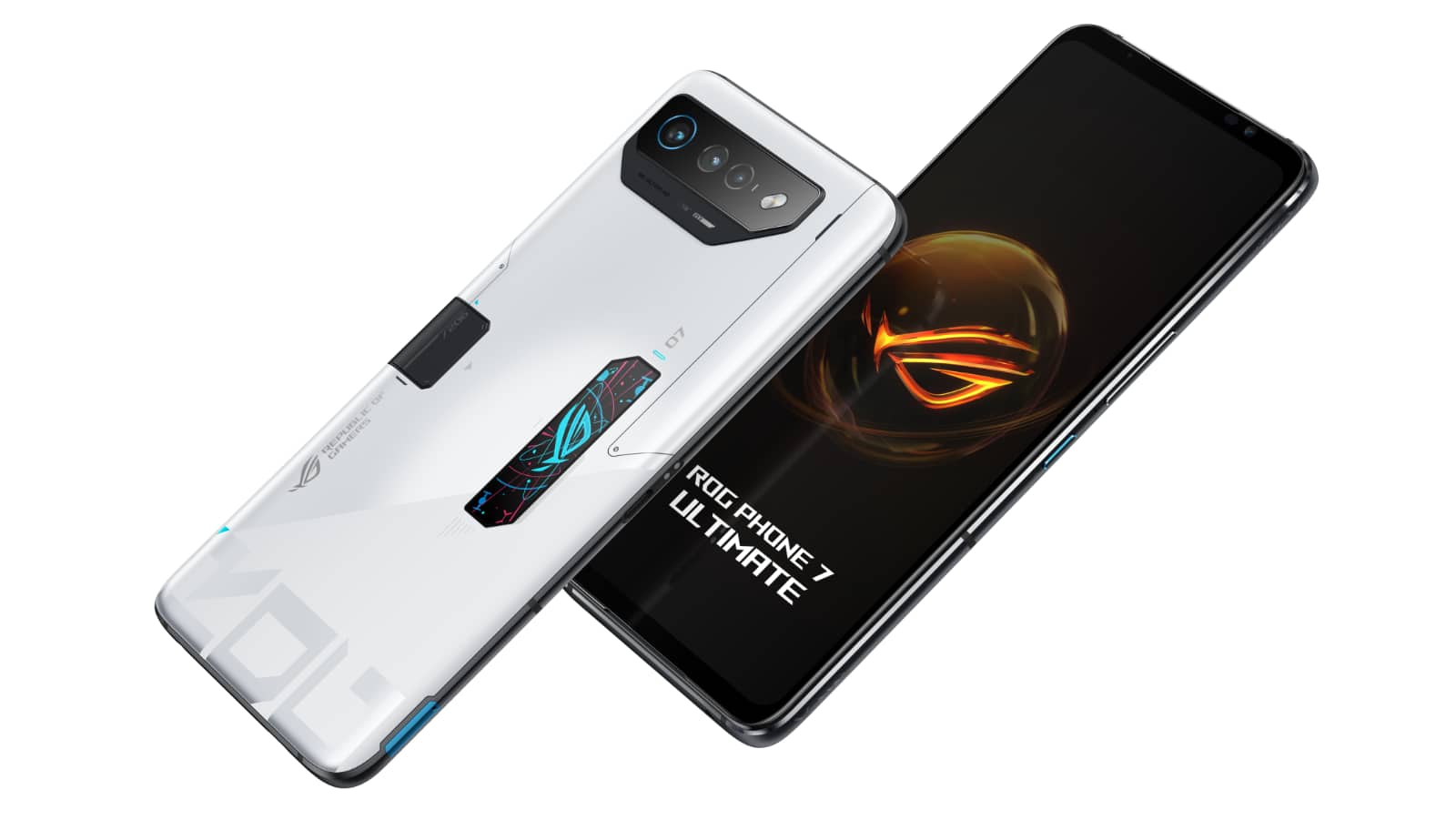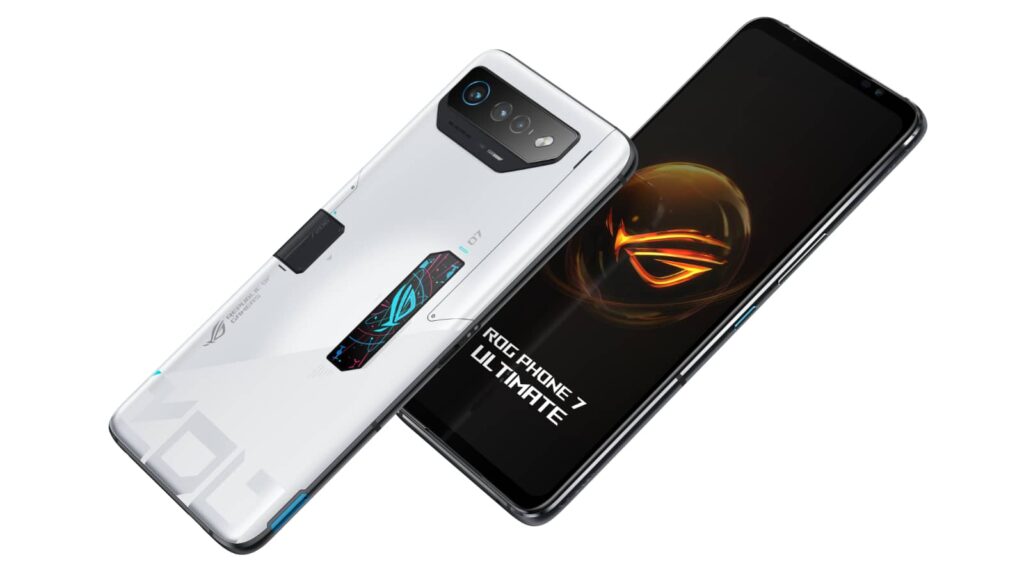 Regardless of the model you find, both ROG 7 models will get Android 13 and a Qualcomm Snapdragon 8 Gen 2 chip with up to 512GB storage and up to 16GB RAM, though Asus hasn't yet said how much either will see natively. Our guess is 256GB storage/12GB RAM for the standard ROG Phone 7 and 512GB/16GB for the ROG 7 Ultimate, but we'll let you know when we know.
The screen will be a massive 6.78 inch 2440×1080 Full HD+ AMOLED screen with Gorilla Glass protecting it, and it will run at 165Hz, making it a fast display for slick animations playing games and just general use.
Sound is also a big part, with two front-facing speakers supporting spatial audio, plus a five-magnet stereo speaker with an amp for louder bass. Interestingly, there's also a 3.5mm headset jack included in the design, something typically missing in phones these days, yet available here.
You'll also find support for Bluetooth 5.3 if you want to bring wireless headphones, and there's support for LDAC, aptX, aptX HD, and aptX Adaptive, handy if you like your sound to be a little higher quality, even over wireless.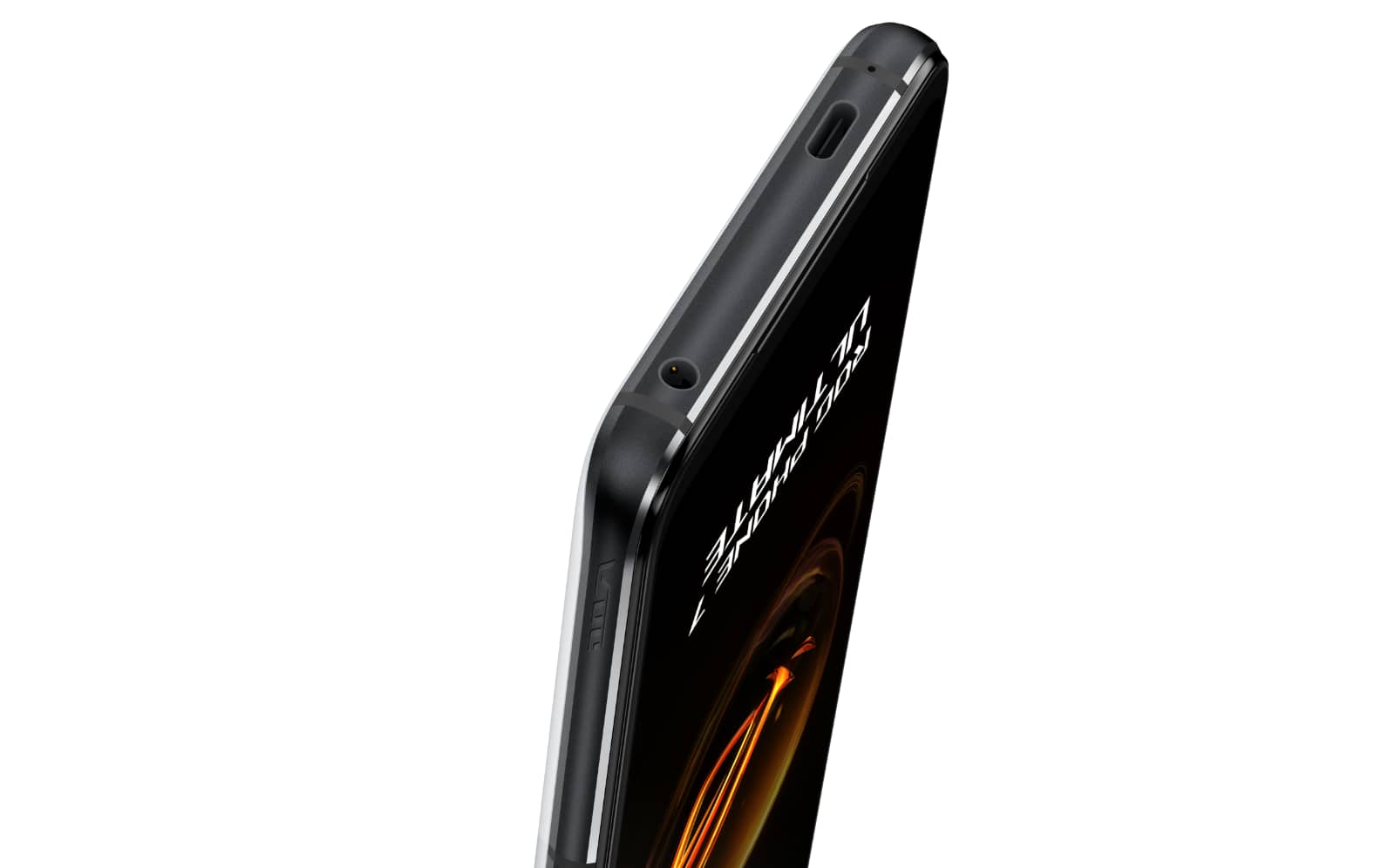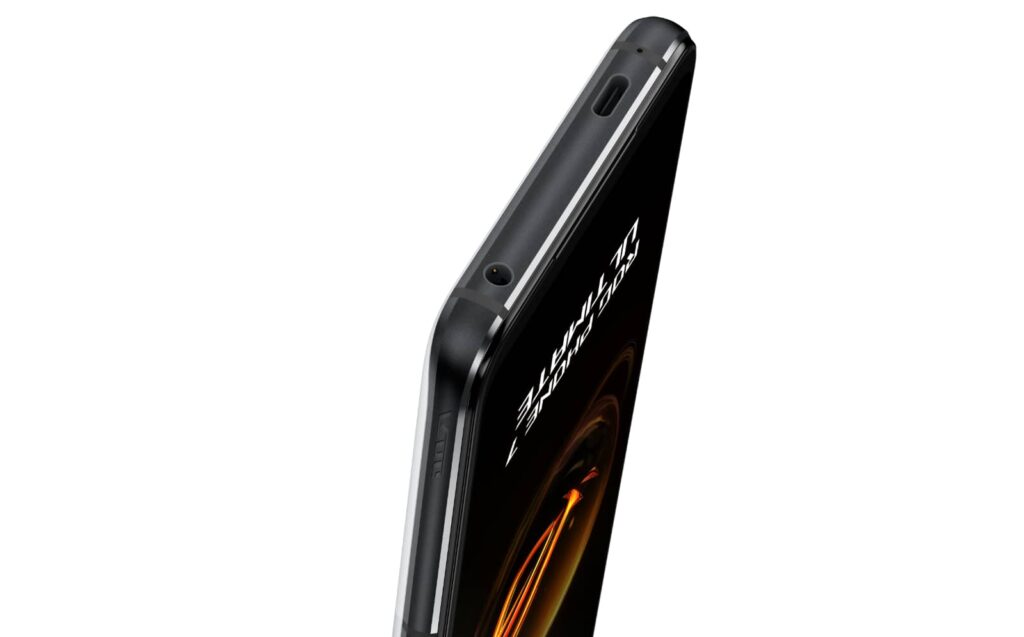 There's even support for WiFi 7, also known as 802.11a/b/g/n/ac/ax/be, something we've not seen on phones yet. WiFi 7 routers are next to impossible to find, but if you do have one, the ROG Phone 7 will support it.
Expect a few cameras, with three on the back covering a 50 megapixel main camera, 13 megapixel ultra-wide, and 5 megapixel macro, while the front uses a 32 megapixel camera downsampling to 8 megapixels. Gaming phones aren't known for their cameras, so you mightn't expect quite the same level of specs in this department.
What it could make up for, however, is gaming phone specific features, like a massive 6000mAh battery venturing beyond the 5000mAh maximum of most phones, ultrasonic AirTrigger controls to let your fingertips grip the phone for more control in gaming, haptic feedback using an X-axis linear motor and vibration mapping for adjustable haptic feedback with on-screen buttons, and some new cooling features, too.
Much like the Asus ROG laptops, there's a cooling system that uses a vapour chamber to keep the system cool, graphene sheets inside to improve the heat transfer, and in the ROG 7 Ultimate, a special air inlet that switches on when an extra AeroActive Cooler is attached to dispel heat even more.
It's about as gaming-focused a phone as it gets.
However, it will also come with a price tag that screams that, with the standard black and white ROG Phone 7 Pro heading to retail for $1799 in Australia, while the Ultimate edition will go for $2099.
Worth noting is that if you do opt for that Ultimate edition, you'll not only get a slightly more cooling efficient phone, but also a slightly flashier one, with a screen on the back spotting visual effects, as well. It's kind of like the phone equivalent of a flashy keyboard, only not.