Buying into the world of multiroom audio and upgrading your TV's sound needn't cost over $500 with Sonos' latest gadget.
Sound is one of the most important parts of watching anything, movie or TV show, but it's often the part we don't consider.
An upgrade for everyone with a TV, amplified speaker systems can be expensive and hard to rig, while soundbars are far, far easier. They're basically one product that can be added to your TV and home theatre system with minimal fuss, upgrading the sound quickly and easily, improving things in one hit.
There's a difference in setup ease, of course, but there's also a difference in price, and it's that last one that can make a sound system a prohibitive upgrade for a TV owner. If you're looking to get good sound out of a new TV, there's a good chance that a cost is going to be one of those factors where you just say no, and move on.
It's why soundbars come in a variety of price points, and it's an area Sonos is getting in on, launching a new generation of its one-stop home theatre sound systems, though this one made for a different crowd.
While the Sonos Arc sits in the high-end for directional Dolby Atmos playback at over a thousand, and the Sonos Beam Gen 2 virtualises that Atmos sound for under a thousand, the latest Sonos gadget drops the price considerably alongside that 3D spatial sound.


Arriving in the Sonos Ray, you won't find the spatial sound of Dolby Atmos here, but it will deliver room filling sound balanced in a way we've seen from Sonos prior.
Built to be smaller, the Sonos Ray appears almost like an updated take on the Playbar, Sonos' first soundbar which clearly still works and does the job, but misses out on the newer features of 3D sound.
To make it work, you just need a TV with an optical connection, as HDMI isn't supported on the Ray soundbar, which will take the sound feed. Pretty much every TV has an optical connection, and the Sonos Ray will come with an optical plug. The white model even comes with a white optical cable, something we've not seen before.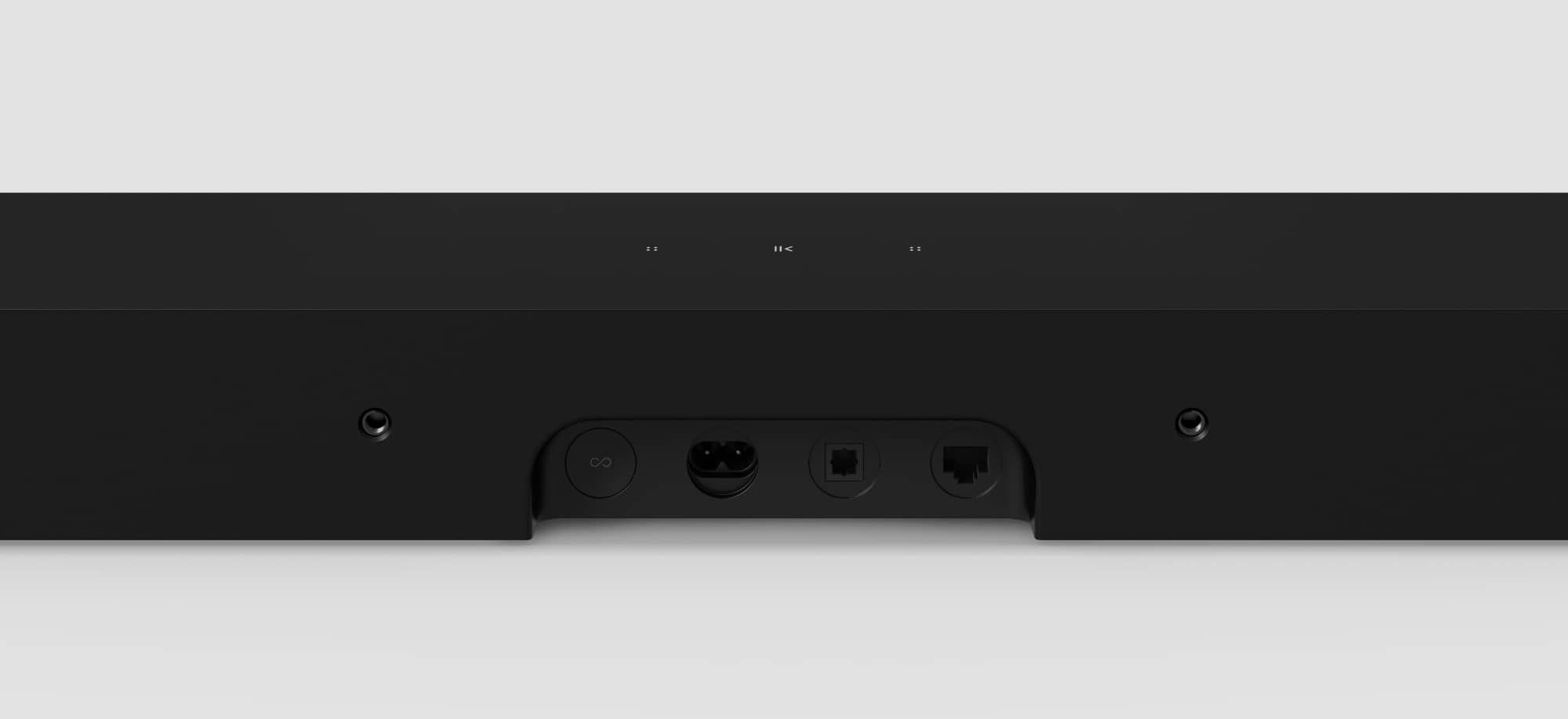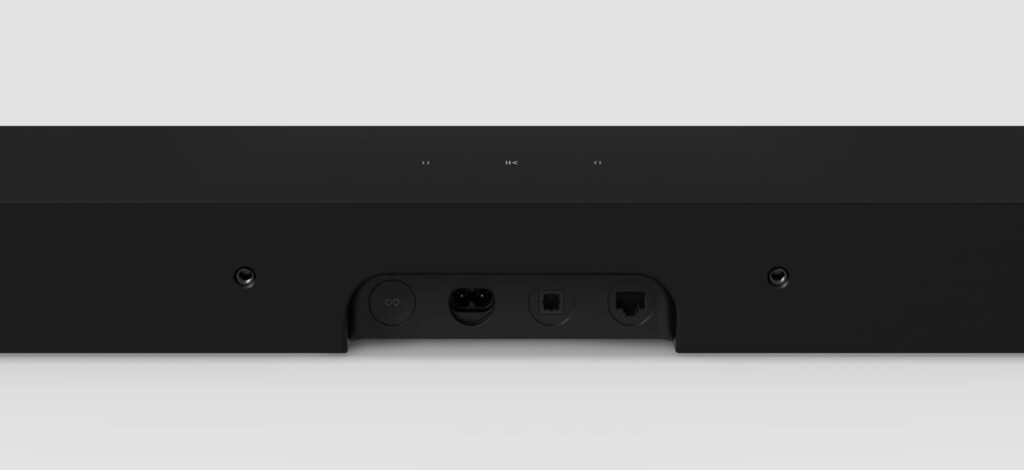 There's an infrared port built into the front of the soundbar, handy to keep your standard TV remote controlling the soundbar's audio, support for the Sonos audio balancing system "TruePlay" through the app, and there's a speech enhancement mode to make things clear at night, alongside a night sound mode to cut back on loud sounds, both of which are included on every other Sonos soundbar.
The Ray will also see support for AirPlay 2 taking sound wirelessly from Apple devices, and work with the rest of the Sonos range, including IKEA's Symfonisk picture frame; the Ray is another Sonos speaker that can work with every other speaker using the Sonos S2 app.
About the only thing the Sonos Ray doesn't have is a microphone, so you can't talk to it using Google Assistant or Amazon's Alexa like you can other speakers in the Sonos range.
The clincher may be the price, with the Sonos Ray sporting a cost of $399 in Australia, making it a multiroom soundbar found for under $500 locally when it arrives on June 7.