It's doubtful you'll ever get your own Iron Man suit, but if you want an Iron Man to control, you can make that happen.
Trust a Stark: just because we share the same name as Marvel's hero, we don't have access to the suit or superhero that helps The Avengers in the Marvel Cinematic Universe.
Even though Tony Stark is fictional, real people are curious about Iron Man, so much that this Stark gets asked if he knows Iron Man.
"The fictional character Tony Stark from 'Iron Man'?" he often returns to hopeful faces. Yes, that Tony Stark.
We can't get a Tony Stark Iron Man suit because they don't exist, and if it did, it would likely be so expensive and cost prohibitive that no one could own one, anyway.
But there is a version of Iron Man you can put your hands on, as UBTech takes its droid building and applies it to the world of Marvel.
Available in time for the launch of The Avengers, UBTech has built a robotic walker in the Iron Man image, and it's one that lights up, glows, and talks like Iron Man.
We say "like" Iron Man because it's not Robert Downey Jr behind the voice, though it is someone talking like Iron Man to the F.R.I.D.A.Y. assistant, which you have access to, as well.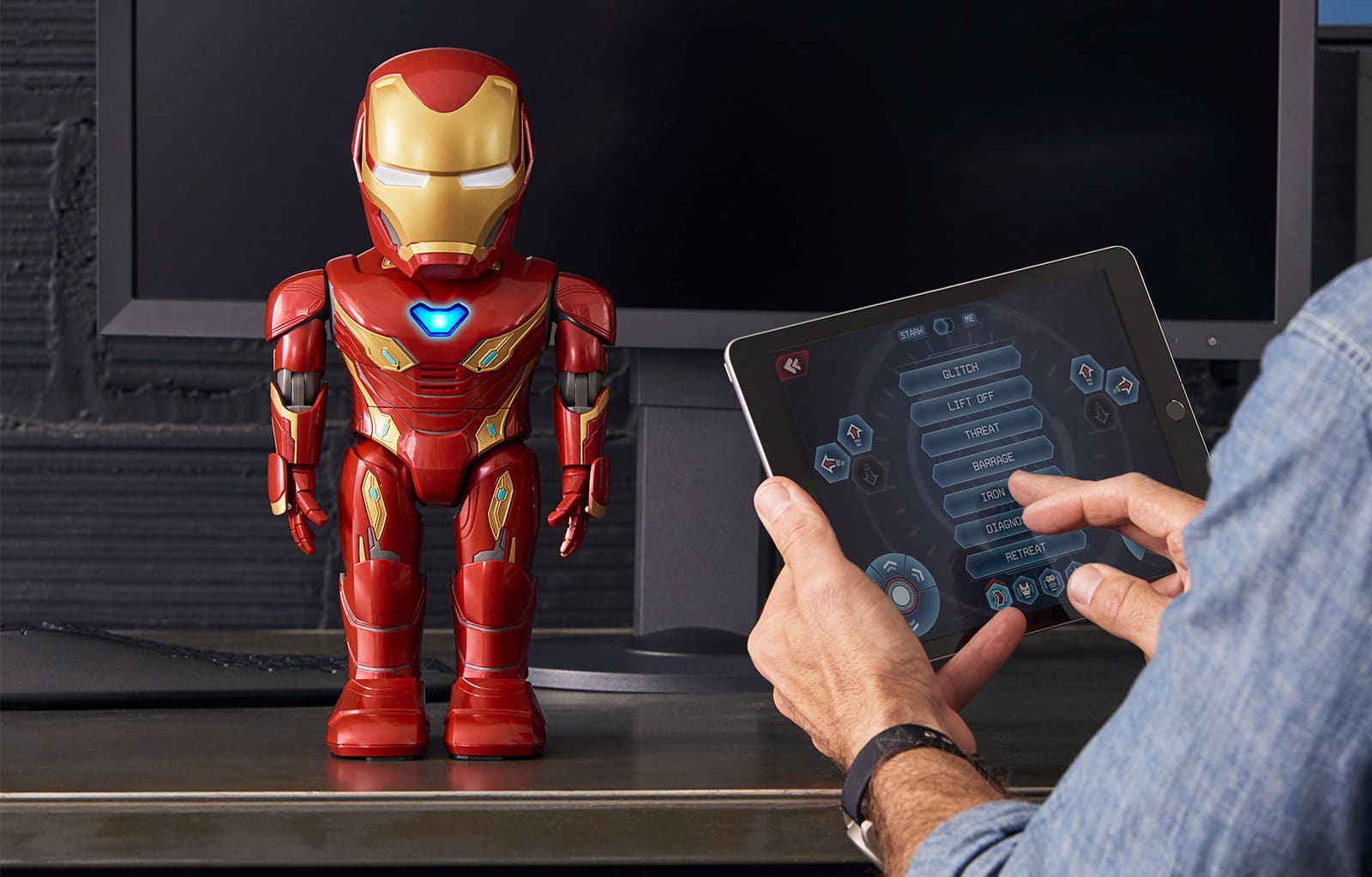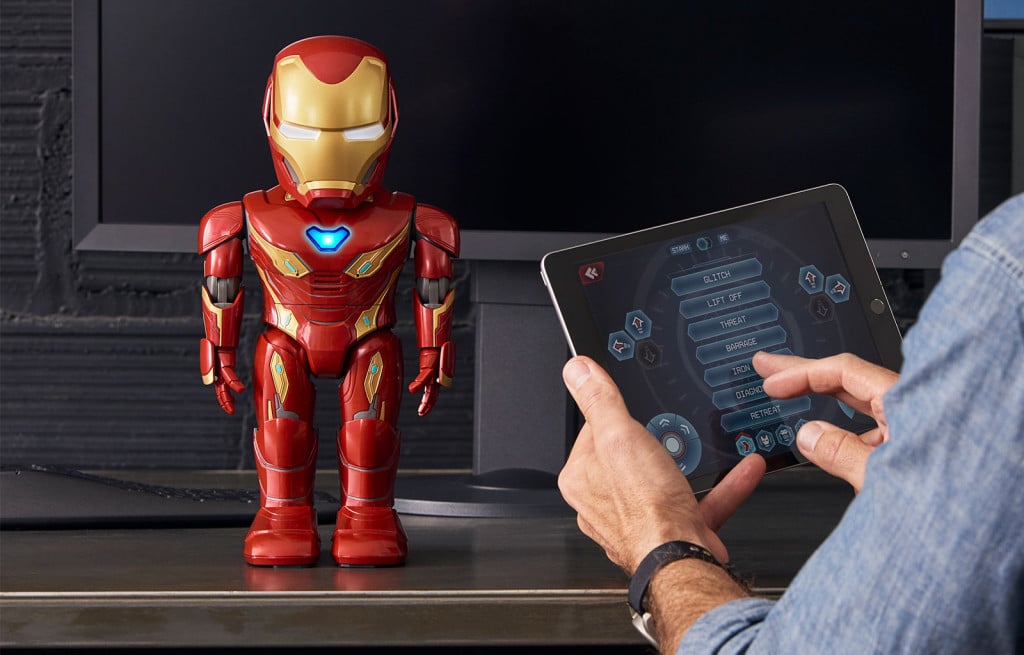 An app gives you that access, and it will let you control Iron Man more like a robot, with microphones, infrared sensors, and an accelerometer all coming together for an augmented reality game.
You can also project your own image under the Iron Man mask, grabbing a snap from your phone or tablet from the app and replacing it, and put Iron Man on guard to detect people coming into the room.
But while all of this is fun and games, UBTech has bundled in "custom protocol", which is another way of saying you can program custom Iron Man scripts for the robot to do things.
"UBTech is thrilled to collaborate with EE Group Australia and Marvel to bring the excitement around the Marvel Cinematic Universe to life with the Iron Man MK50 Robot," said UBTech's Natasha Huang.
"The Iron Man MK50 Robot provides an immersive, entertaining, and customisable experience that both casual and hardcore fans alike will find fun and familiar."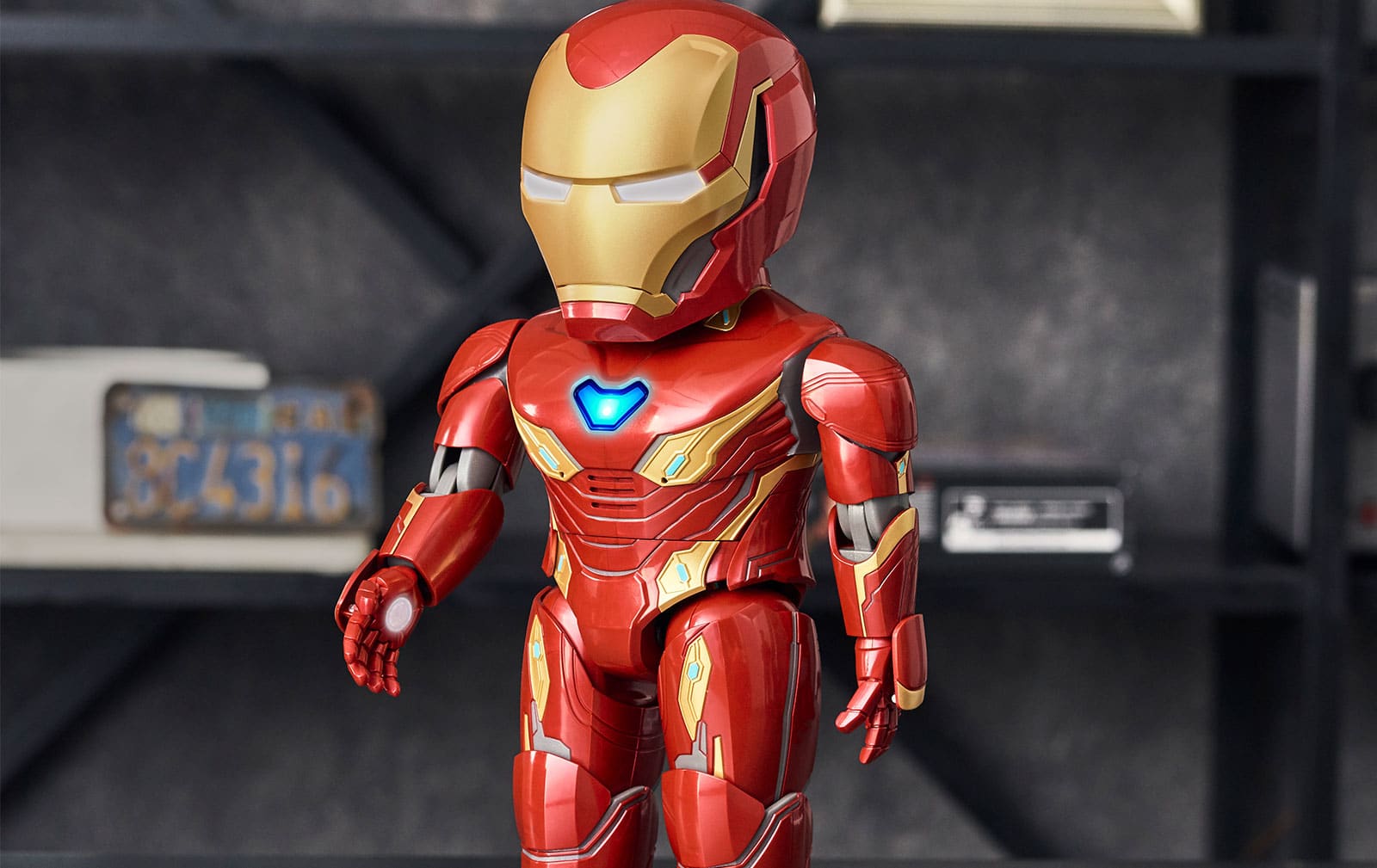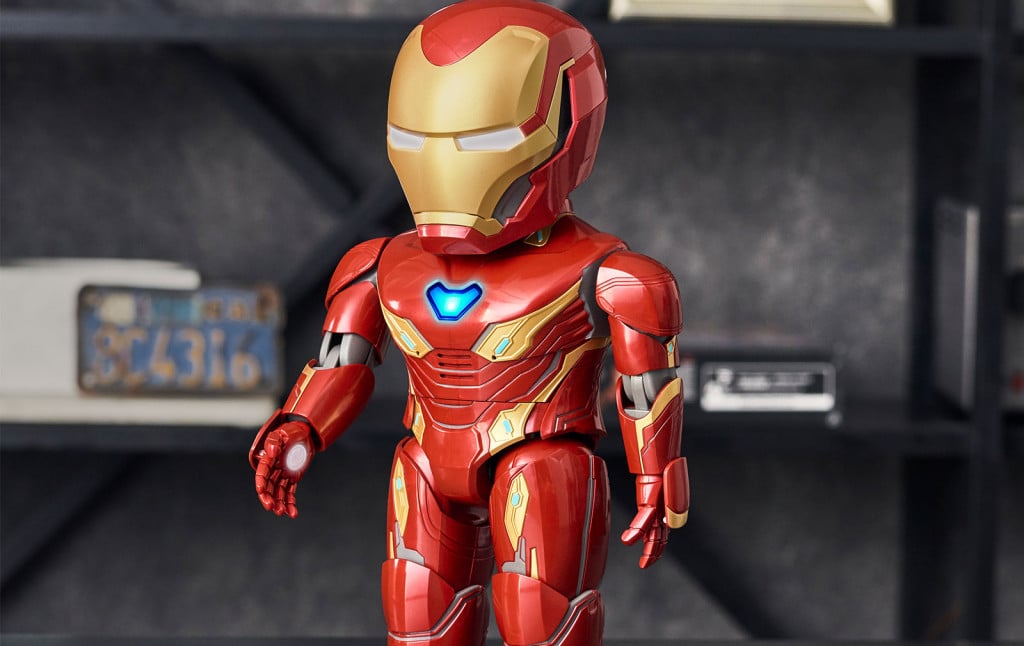 While his head is a little oversized and his walk can be a little strange, at least he does walk. However, he doesn't fly, and while his hands light up, he also doesn't fire any energy weapons.
For the most part, UBTech's Iron Man MK50 feels like a toy, but it's one that is more robot than toy, and seems fitting for folks who just can't get enough of The Avengers.
Folks like that will find the UBTech Iron Man MK50 in Harvey Norman stores now for a recommended retail price of $398.