Why drive to your next point when you could fly? That future is coming, and Uber's shift into person air transport could kickstart it, starting with one Australian city.
Uber has certainly changed the way many of us are getting around, and even if you're not using Uber, Uber X, or the luxury Uber Black devices (or UberEats, for that matter), it has definitely changed the taxi business.
Forcing taxi services to adapt or join, Uber has made some interesting dents to the transportation world, not only providing aspects of financial security with an hands-off approach to passing over cash and cards, but also one that can track where you've been.
Uber has definitely had its problems, no one will deny that, but it has also changed the way we think of getting a car to jump across town, providing an app that provides visibility on where you're grabbing your next ride from, and even a glimpse of how much it will cost.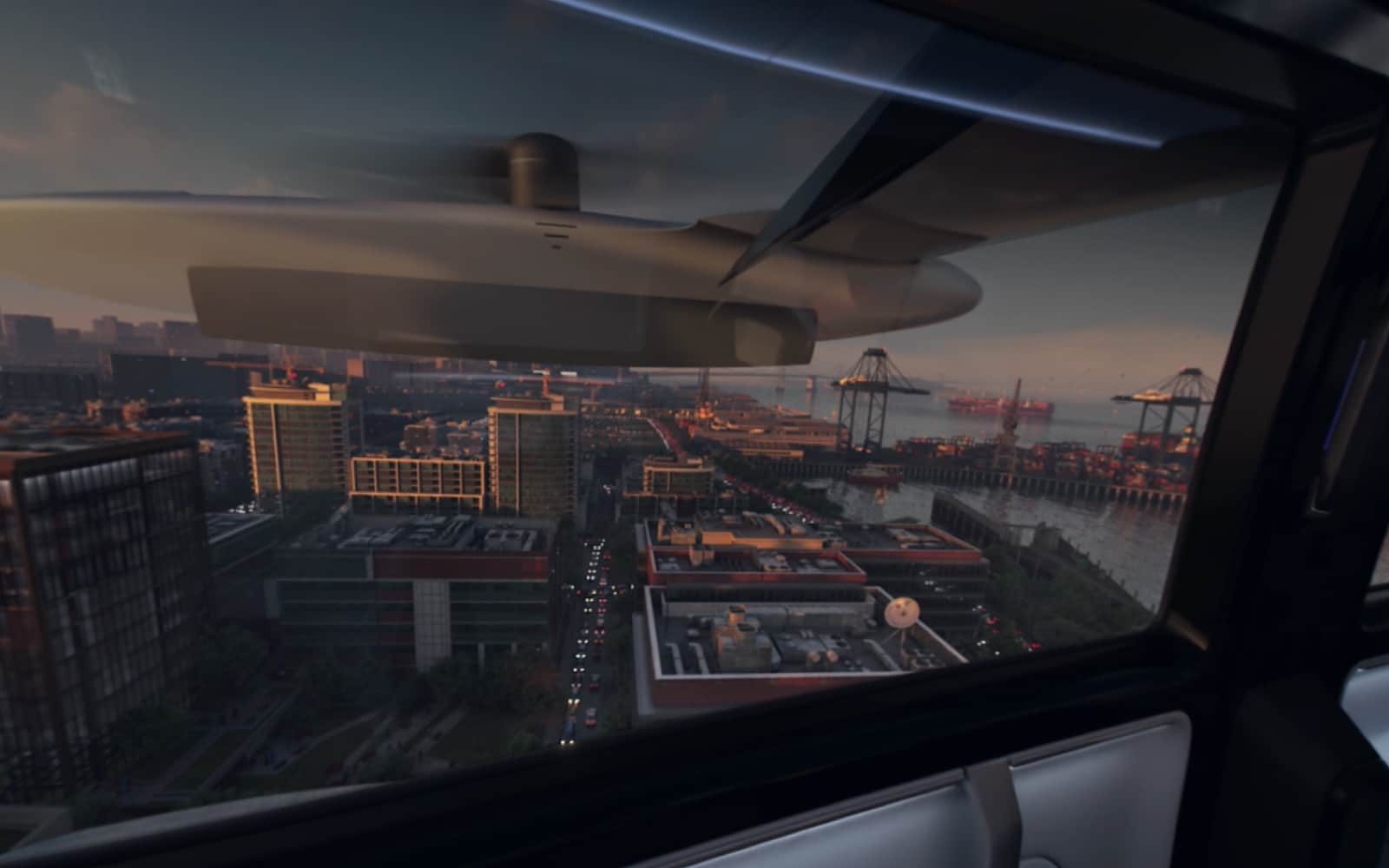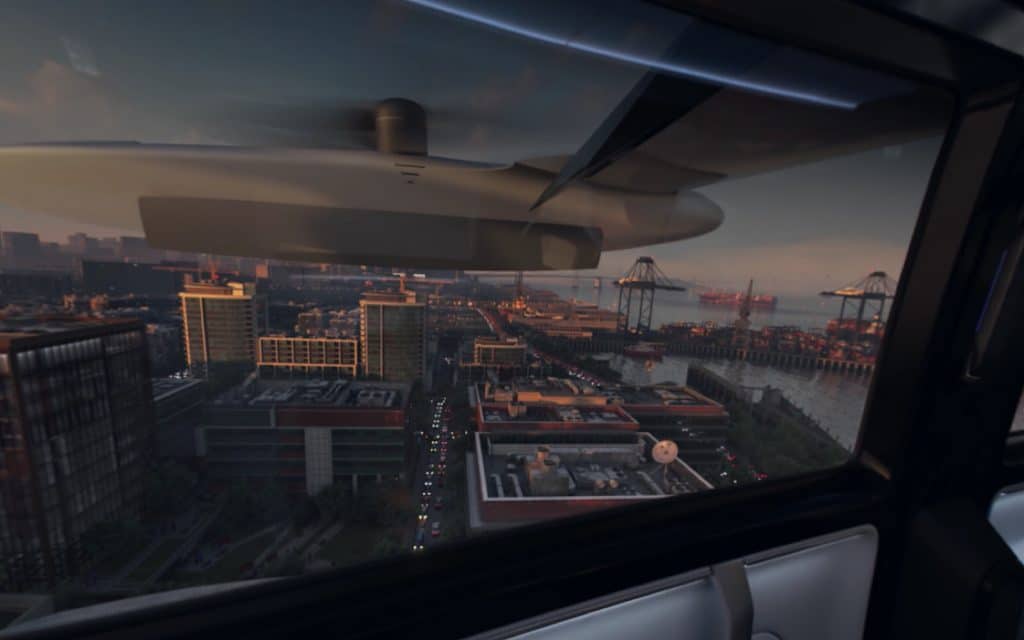 And that's just the beginning, because the next stage allows us to take to the sky.
Announced this week, Uber is launching Uber Air, set for testing in two US cities and one international.
Uber Air is a little bit different and works with specially designed electric flying vehicles designed for vertical take off rather a lot like a helicopter, but aimed at flying people distances that would normally take a couple of hours in closer to minutes.
For instance, a trip from San Francisco to San Jose would take closer to two hours using a car, but using an Uber Air vehicle, the company predicts closer to 15 minutes.
Specific aircraft are being built for the concept, which similar to Uber is going to rely on a ride-sharing principle, albeit one that operates in the air, not on the ground. The idea is you'll fly on Uber Air from a centralised Uber Air port to another one, getting you from point A to point B in a fashion that could end up being as fast as a traditional flight, but in smaller groups.
Uber Air could also feed into other programs such as Uber Eats, eventually delivering an automated drone program to deliver food using the sky.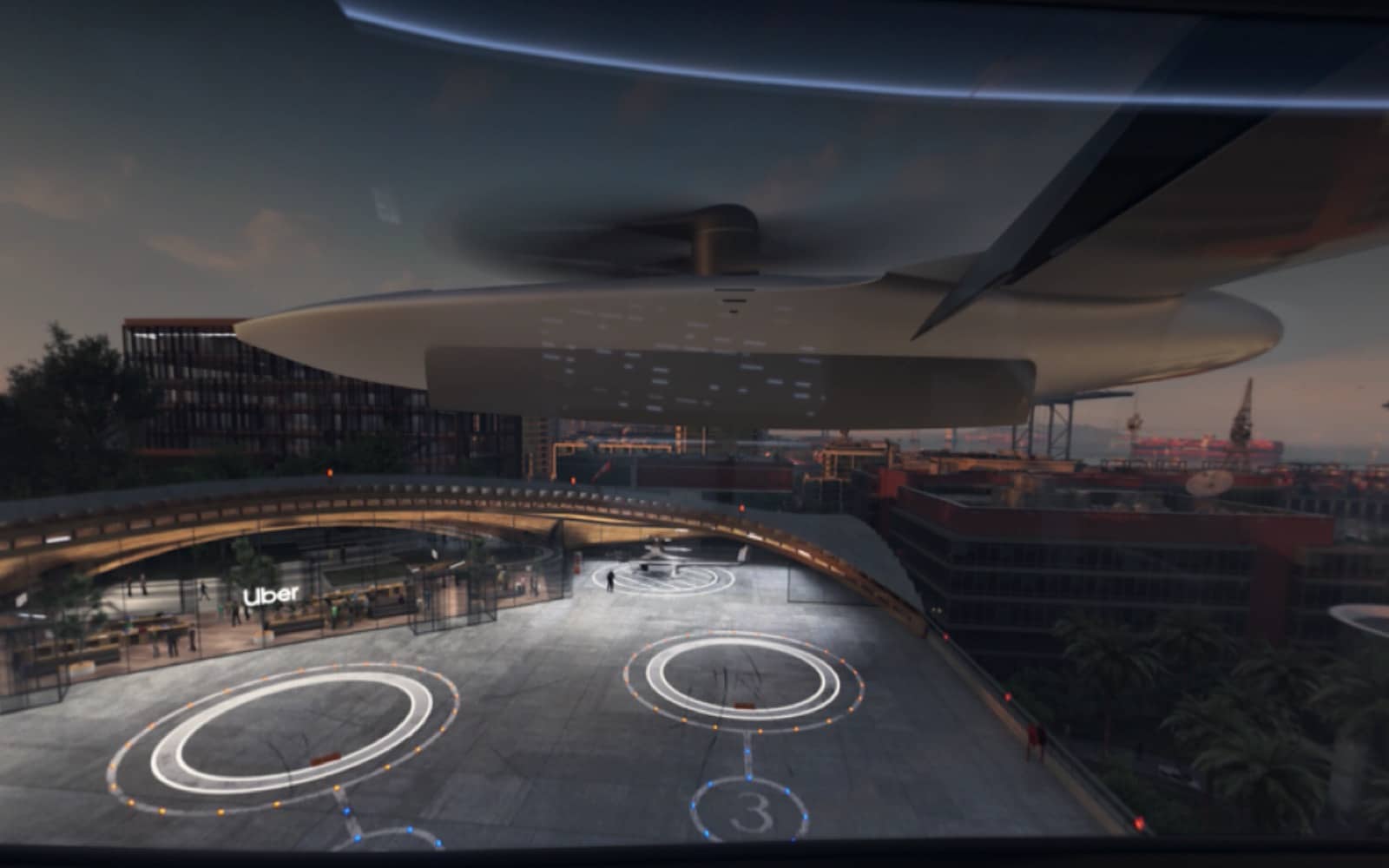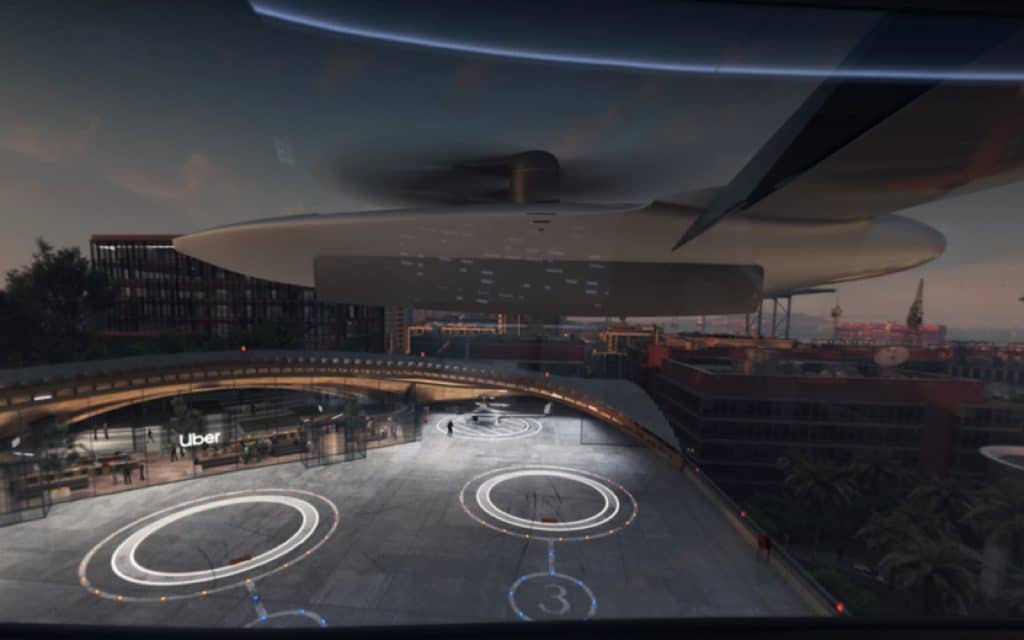 For now, however, everything is more of a test, and the three cities around the world include Dallas and Los Angeles in the US, with Melbourne the third city, and the first of the international pilot programs for Uber's Air concept.
"Today, over 3.8 million Aussies regularly use Uber as a reliable way to get from A to B, and governments across the country have recognised the important role ridesharing plays in the future of transport for our cities," said Susan Anderson, Region General Manager for Uber across Australia, New Zealand, and North America.
"Australian governments have adopted a forward-looking approach to ridesharing and future transport technology," she said.
"This, coupled with Melbourne's unique demographic and geospatial factors, and culture of innovation and technology, makes Melbourne the perfect third launch city for Uber Air. We will see other Australian cities following soon after."
The use of Melbourne as a pilot program could mean that a trip from Melbourne Airport to the Melbourne CBD could be made by Uber Air in as little as 15 minutes, though it's unlikely the service will replace a flight from Sydney to Melbourne. It's best to think of Uber Air as in relatively short distances that you could drive but would take an hour or two, and not say long distances such as from Sydney to Melbourne.
Making this work will rely on partnerships, and for that, Uber is working with Telstra, Macquarie, and the group that owns and operates Westfield, the Scentre Group, with Melbourne Airport also being worked with to bring the first test flights to the city.
One thing Uber hasn't identified specifically for this announcement is whether the Uber Air flights being tested in Melbourne will be pilot-based or autonomous drone flights, though with Boeing developing a prototype for Uber Air that is autonomous, it's entirely possible that the Uber Air fleet will begin testing without pilots.
Drone usage is seen as something that is largely a part of our future, however, but it's one that comes with concerns for safety.
"The biggest hurdle to drones carrying people is safety," said RMIT's Dr Matthew Marino.
"The Civil Aviation Safety Authority (CASA) has been very progressive trialling drone technology and there are a number of drone trials happening in suburban Australia including Google's Project Wing to deliver food, drinks and medication. But we need to prove to people that this technology can be as safe as helicopters, which regularly fly in our cities," he said.
"More research and development are needed in this area."
For now, we know that the Uber Air pilot test flights are set to start in 2020, with commercial operations further away for 2023. That should give Uber enough time to make it safe and stable, and in the meantime, test its service out in other cities, as well.