Just because you want a smart speaker and support for streaming music services doesn't mean you have to give up retro looks, as shown by Tivoli's latest small HiFi.
We can listen to music in different ways these days, but for many of us, there's one specific way that outshines the rest: streaming.
Whether you tune in via Spotify, Apple Music, Google Play, Tidal, Deezer, iHeart, Amazon Music, or something else that gets you to pay a monthly fee to get all-you-can-hear music access, you're consuming music the way so many have turned to, thanks to the ease and ubiquity of streaming services.
But it's not the only way.
You won't find many dedicated CD players anymore, but many of us still have a library of compact discs, and some of these include tracks and albums not found in streaming. Just ask someone who loves a lot of classical, soundtracks and jazz to tell you which albums of theirs aren't yet found in streaming (for this author, it's Milt Hinton's "Laughing at Life" and the Ghost In The Shell 2: Innocence soundtrack).
Some people prefer vinyl, which is making a resurgence and provides not just a warm sound in newly-minted vinyl albums, but also a lot of older albums that might not be as easily found on streaming, as well. You only need to flick through a record store to find records that might not ever make the jump to streaming, giving you the chance to find gold you never thought you'd see in your life, ever.
There's also still that whole radio thing, which people still tuning in when they're in their cars, sitting in traffic or driving through a tunnel, but not necessarily at home. Digital radio technologies such as DAB+ have improved the sound of radio to bring it more in line with what we expect out of our phones and computers, but even if it hasn't there's still AM and FM, handy for the smaller stations, because people still listen to those, too.
The point is we have numerous options available to us in order to get our sound fix on, and there are actually still gadgets that serve those needs.
In fact, this week there's one more designed to serve practically all of those at once, as Tivoli Audio builds an all-in-one that comes with a fairly apt name given the use.
It's named the Tivoli Audio Music System Home, a name that kind of suggests it should handle all of your music needs from a variety of sources.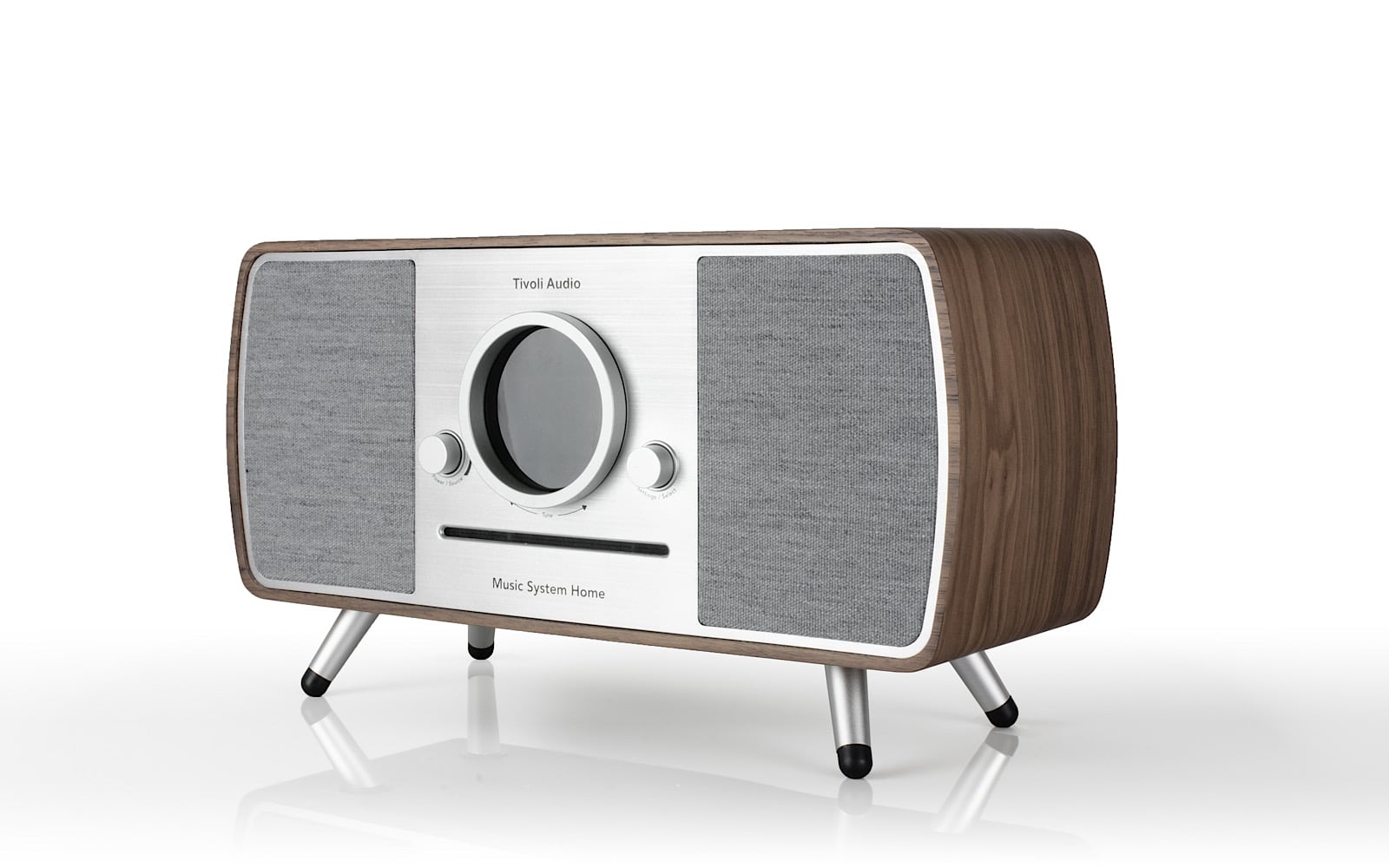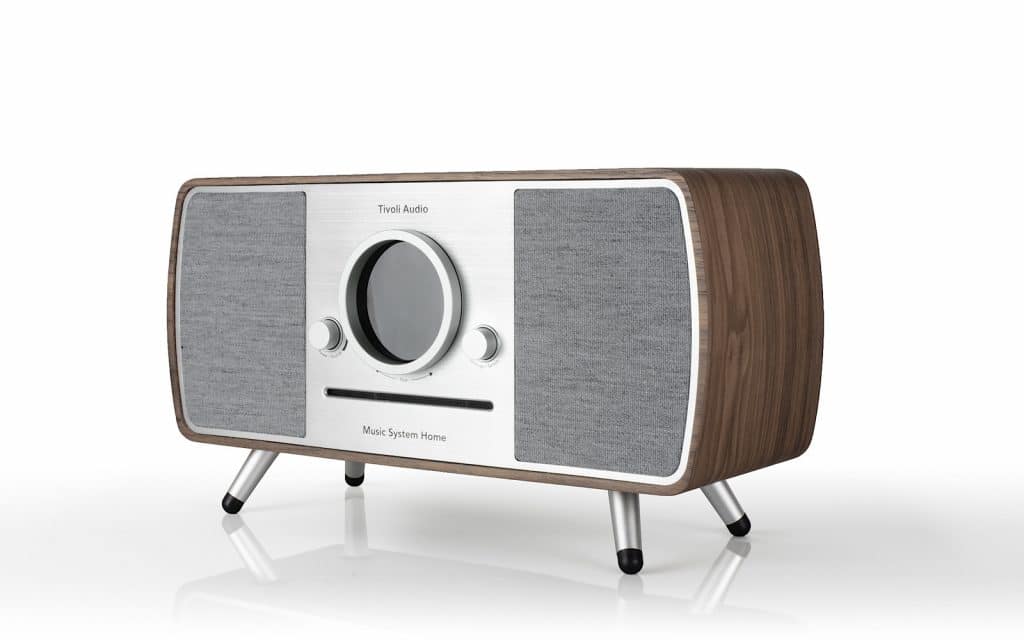 Sporting a retro look with speakers flanking the main unit in an all-in-one design, the Tivoli Music System Home sports a CD player, DAB and DAB+ support, an AM/FM tuner, and Bluetooth for your phone to connect to, plus a bunch of of streaming services that support it, including Spotify, Tidal, Amazon Music, and Deezer.
Tivoli has also included support for Alexa, Amazon's voice assistant, meaning you can command the speaker using your voice, and potentially control a smart home, ask for the news or weather, or connect to streaming services on the platform, too. We've been told iHeartRadio is supported, by Apple Music should work too, given its Amazon Alexa skill was made to work in Australia this year, too.
In fact, about the only music source the Tivoli Audio Music System Home won't talk to is vinyl records, but it still might win that battle, too. While there's no phono jack on the back of the Music System Home, there is a 3.5mm input jack, giving you some way of plugging in a record player if you really wanted to, albeit at a likely lower volume.
Beyond what it supports, there's how it looks, with a circular panel panel roughly the same size as a CD tell you what you're listening to, sitting in between two speakers made by Danish fabric brand Gabriel, with wood encasing all the parts. The whole thing looks a little like a modernised take on the retro, which given what it supports, makes some sense.
You'll find it in select stores across the country shortly, arriving with a recommended retail price of $1199.