Tech21 has been protecting smartphones since it started up, but this year, it's getting into something different, making a keyboard case for at least one phone.
If you're someone who loves to text or write on the go, there's a good chance you've become a pro at using the on-screen keyboard of your smartphone. Whether you've mastered the virtual QWERTY or are a superior Swyper (or just a seriously good gesture typer), the keyboard of your phone is home to you.
It's familiar and great and lovely, but it could always be better. It could always be a real keyboard, but these don't really get made for phones, and they certainly don't make phones like they used to with keyboards that slide out from the bottom or the side.
Face it: the smartphone with the keyboard is more or less dead, unless you're happy with a BlackBerry.
But there might be light at the end of this tunnel, and a smartphone accessory maker might be responsible for it.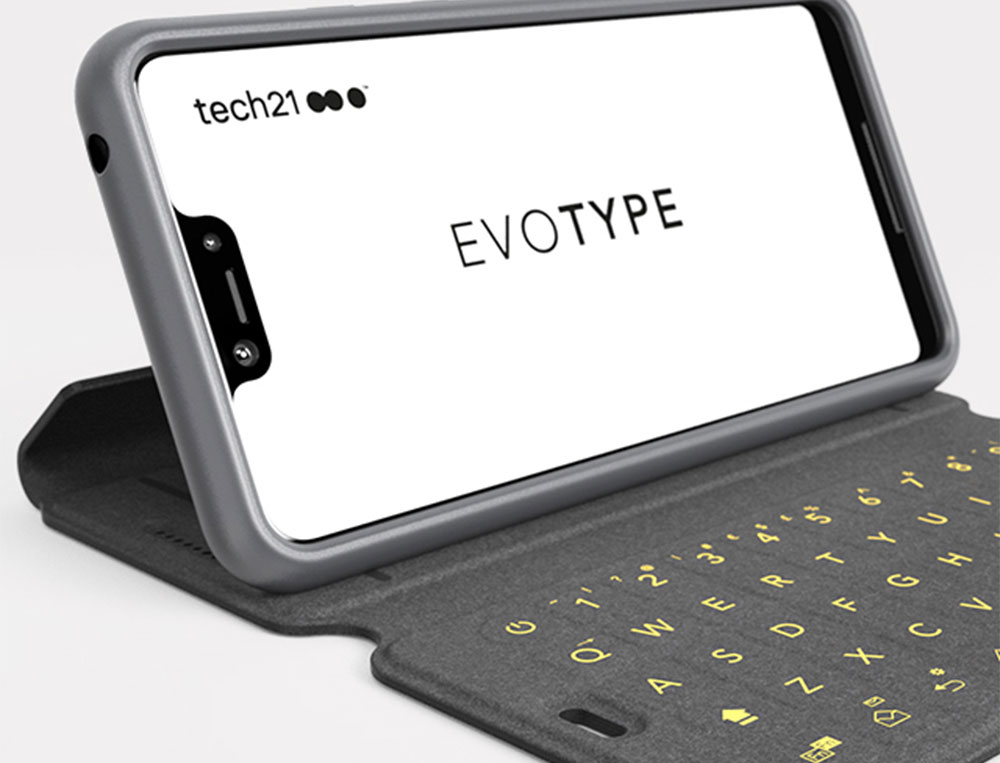 This week at CES, Tech21 has revealed a case for the Google Pixel 3 XL that has a fabric keyboard built into the design, allowing you to type on the go.
Called the Evo Type, the keyboard case pairs using Near-Field Communication (NFC) to talk to the Pixel 3 XL, and apparently draws power from the Pixel 3 XL battery. There's also a stand in the case, making it useful for watching entertainment, as well.
Indeed, it's one of the most interesting cases we've had grab our attention for some time, and it will be accompanied by a fitness kit with an arm band and Tech21's Evo Check case, as well as a slim 5000mAh battery.

You can probably expect a slew of cases on the way from Tech21 as well, but the Evo Type is clearly the one that gets our attention, though it is one that is only coming to the Pixel 3 XL.
We've asked why just that phone (especially when there's another smaller Pixel 3 available) and plenty of other phones that would no doubt benefit from a portable keyboard, and will update this story when we find out why.
For now, you can expect Tech21's Evo Type and the other new accessories in the next few months.