Your local barista makes a cup without thinking, but that doesn't mean you can use their machine just as well. That's why we need special machines at home, and that's what Nespresso hopes its latest machine can help fill a gap with.
Coffee at home is one of those things that for a long time was very much something that was better left to the expensive machines. In fact, you used to have to spend thousands of dollars to ensure you were getting a decent cup, not far off what you might find at your local cafe.
Not so anymore, and not just because the technology has become less expensive. Rather, decent coffee is available thanks to the engineered systems that you can find, also known as encapsulated coffee.
The most known encapsulated coffee system is that of Nespresso's, using aluminium pods and formulated coffee to produce an identical cup every time, and one based on espresso by itself or blended with milk, like the cappuccino, macchiato, or flat white.
Yet still with those machines, a milk-based coffee isn't necessarily an easy thing. While devices like the magnetic milk frother that is the Aeroccino has helped to make milk texturing much easier than using a steam wand, it's not necessarily so easy your parents can do it.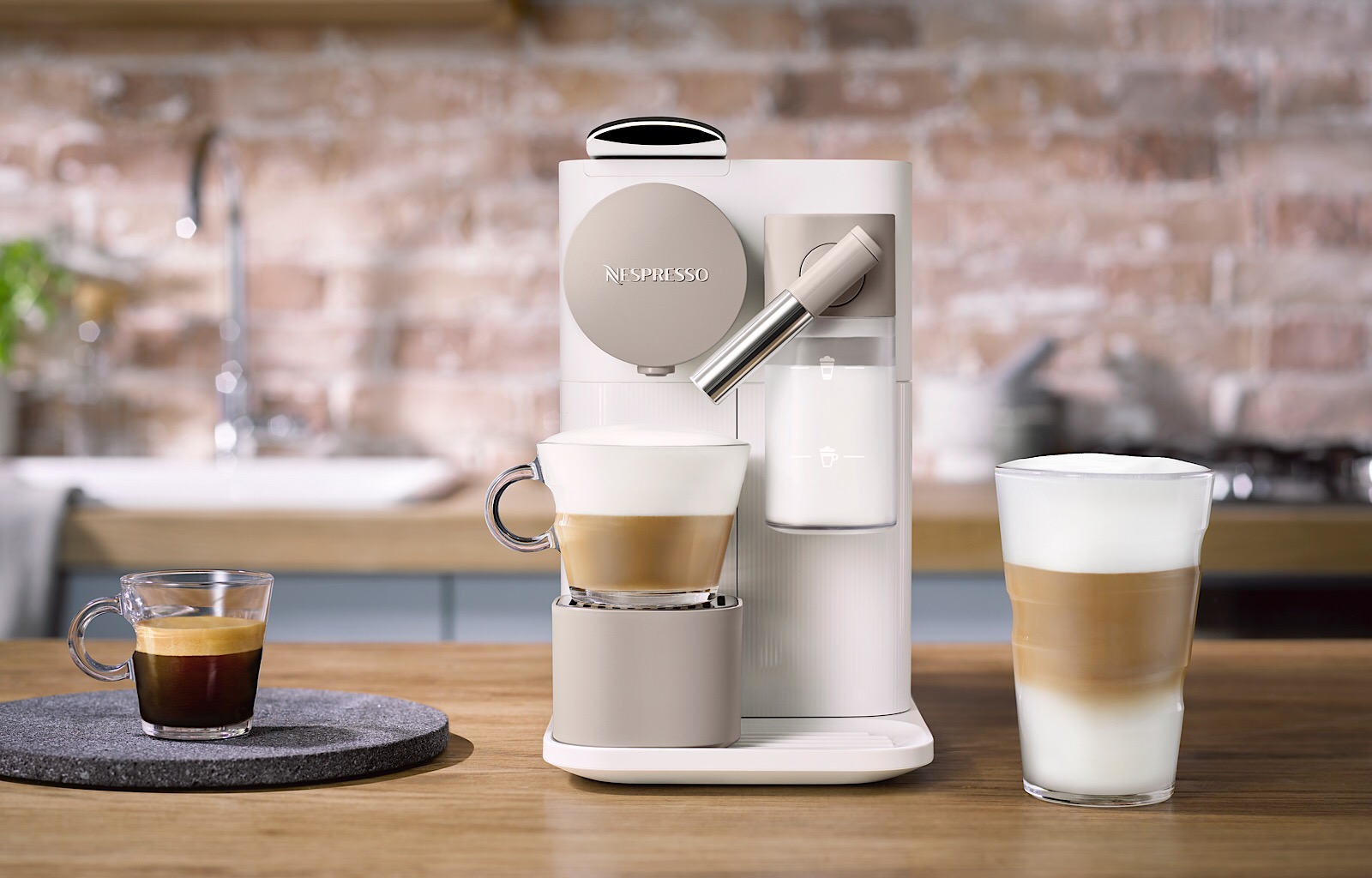 That appears to be the goal, though, of a new machine from Nespresso and De'Longhi, launching the Lattissima One, a model of Nespresso that takes advantage of the standard Nespresso pod and not the Vertuo system we saw last year.
Rather, these pods are more common, with 24 varieties made by Nespresso, and more made by other companies available at your local supermarket, with this new machine built to make milk-topped coffee more easily thanks to pictographs that tell you how much milk you need to make that drink.
The milk canister is built into this unit, and provides an easy guide to how much milk you need for a cappuccino (the bottom most pictographs) or a latte macchiato (the top most), while the buttons on top match specific settings: the bottom two are for espresso only drinks — short and long — while the top most will make a milk-topped coffee based on the amount of milk in the container.
That essentially means Nespresso's Lattissima One is made as a one touch solution, with only three buttons to make a coffee, and having the machine do it for you.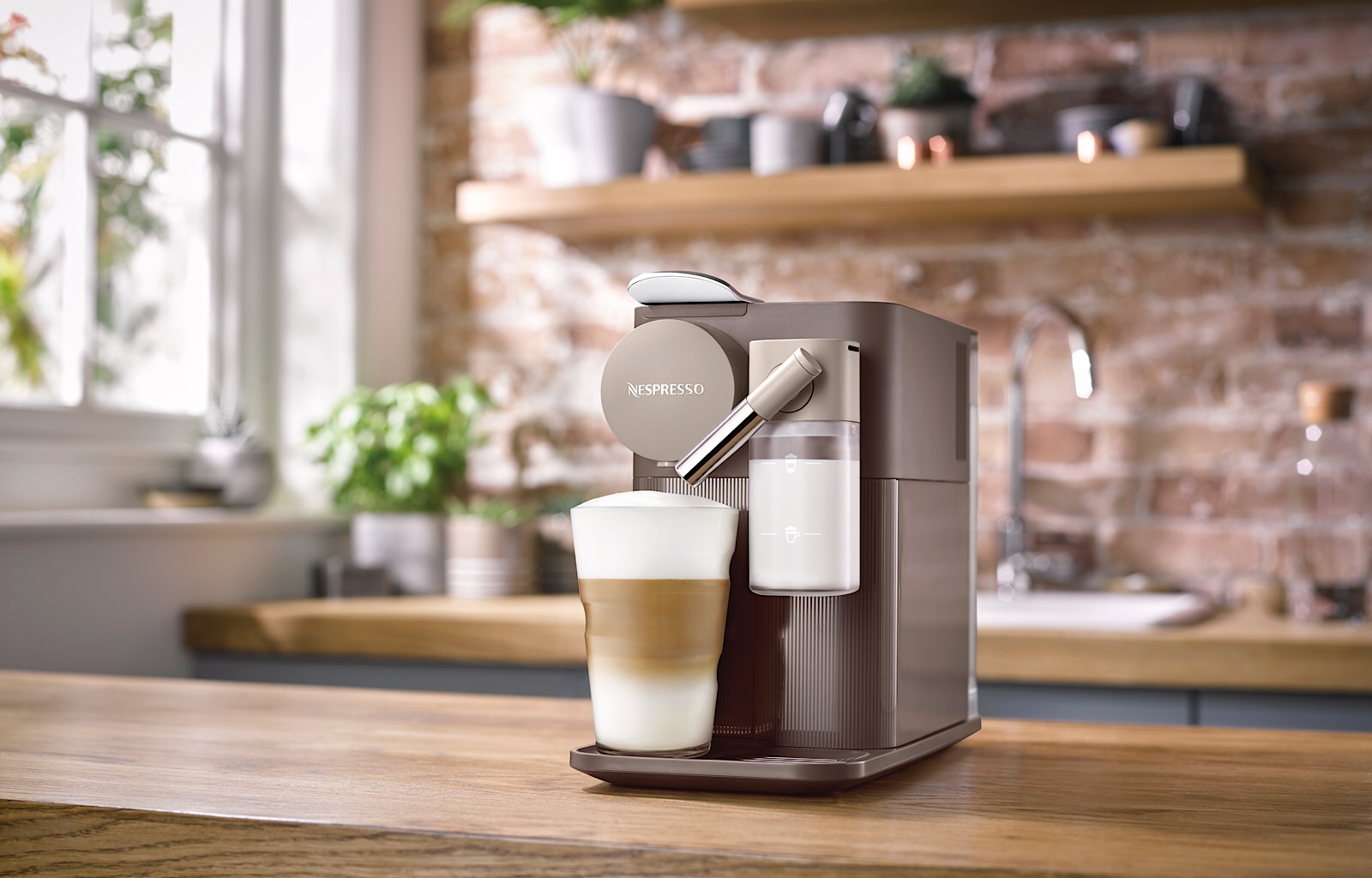 Like most Nespresso models, there's a one litre tank for the water, while the milk container only contains enough milk for one cup, holding 120mls alone. This means you'll want to refill the replaceable container for every cup you make, provided milk is involved.
Pricing for the De'Longhi's latest Nespresso machine is also made to be fairly affordable, offering the one-touch system for $399, though you'll have to buy your own milk and pods.