How many cameras do you want on the back of your phone? Three? Four? Five? How about up to 16? That could be in your phone's future.
If last year was any indication, one of the big features phone makers will look at is cameras.
All throughout 2018, we saw developments made to highlight the camera, not just because it gives us the potential for better images, but because it can expand what we do with our phones.
You'll be able to get closer, use them at night, and throw in digital additions thanks to the addition of augmented reality, something that next-generation 5G networks could well take advantage of.
And it's all happening from how device makers refocus their efforts on the smartphone camera, making them more capable and adding more ability.
The term "more" is definitely something smartphone cameras have been seeing of late, expanding from one camera to two and last year to three, though in 2019, that will expand to four and five.
So how much is enough?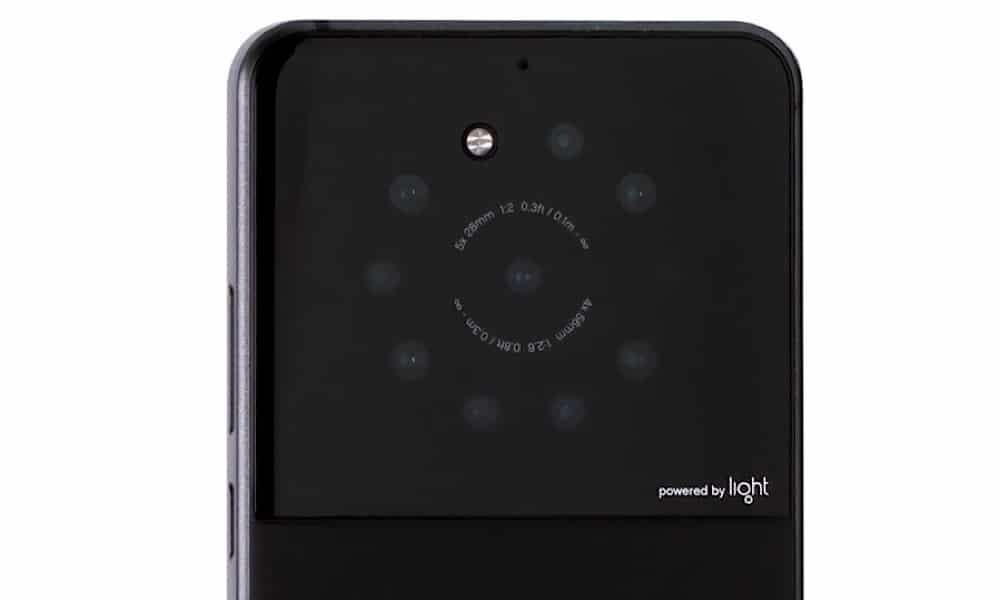 We're not entirely sure we know the answer year, but it is interesting that a device maker responsible for a 16 camera concept has teamed up with Sony, coming together to look at a multi-camera concept.
You may not have heard of them, but Light produces one of the more unusual and distinct cameras made available in North America and the UK.
A start-up focused on image technology, Light released the L16 in 2017, and it's a camera unlike any other that could showcase our future in phones, feature a staggering 16 cameras on the back, all set up for multiple focal lengths. The idea to use several different focal lengths is to produce a better image result, combining the images to a more detailed and accurate picture, all in the body of something not much bigger than a phone.
In its announcement with Sony, Light hasn't said how many lenses or cameras it's working on for a device, nor has it says what device that will be coming to.
Rather, it's just about how the two will be working together, combining "Light's multi-camera technology together with Sony's image sensors to create new multi-camera applications and solutions beginning with the introduction of smartphones containing four or more cameras".
"Sony is the recognised quality and market share leader in image sensors and we are thrilled to partner with them," said Dave Grannan, CEO of Light.
"We are entering an entirely new era of intelligent imaging applications that will transform smartphones, autonomous vehicles, and security systems," he said. "With Sony's world-class image sensors, we can introduce new innovations in the multi-camera imaging space."
As for what and when this partnership will unveil, that's something we'll just have to find out about. But given the timing, it is highly possible Mobile World Congress will reveal something with four or more cameras utilising Light's technology as early as next week.