Not sure if the party you're thinking of having needs a speaker that's big or small? JBL is releasing both.
Technology can sometimes feel like it's introducing the Goldilocks approach to picking your next gadget: this device is too big, that device is too small, but the next one, well, that's just right.
That can be the situation when you have a lot of choice, which in almost every aspect of consumer tech, we certainly do.
It's true for TVs and true for phones, and also true for speakers as well, regardless of where you're thinking of setting up and playing the speakers.
If you're thinking of having a party, there's a choice of big and small, and JBL is joining the chorus with a couple more this month, announcing the hand-sized can in Charge 4, and the much bigger "Party Box".
Both are designed for parties, but are a little different.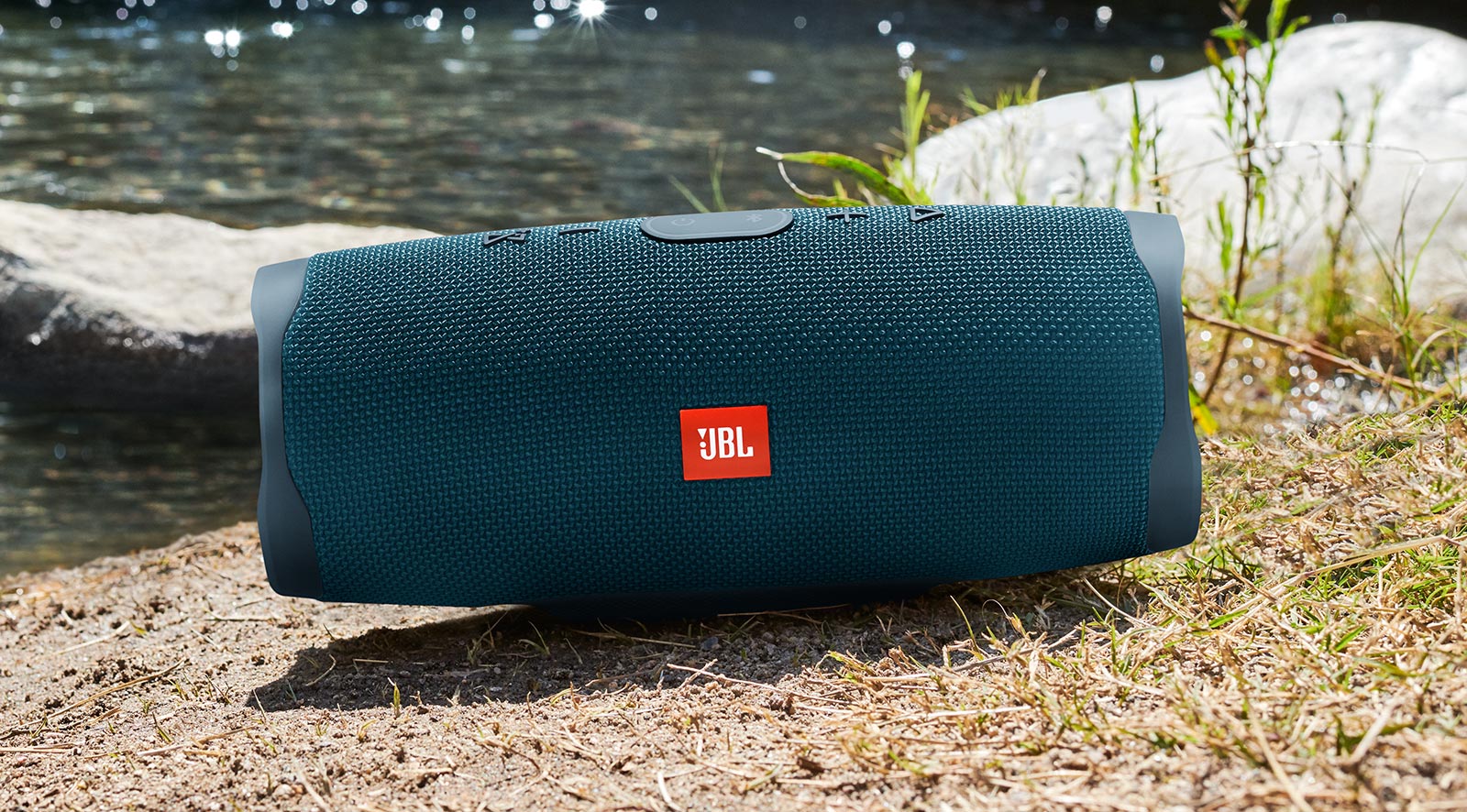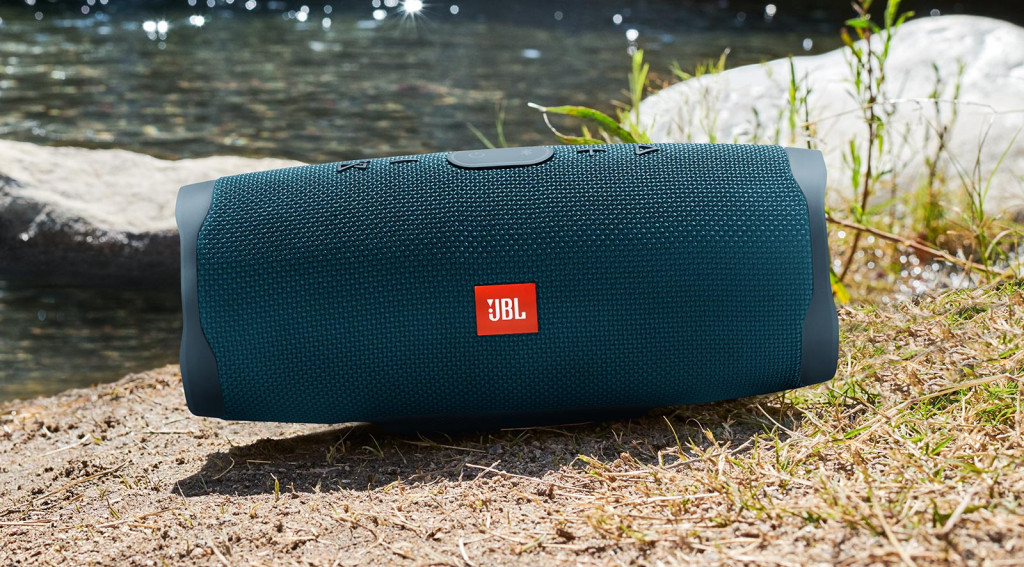 The JBL Charge 4 is more recognisable as a Bluetooth speaker, providing a can of sound in a IPX7 water-resistant design, with support for two devices connecting over Bluetooth which can take turns playing DJ and controlling what comes out.
There's a 7500mAh battery inside its slightly expanded can shape, with JBL talking up a battery life of up to 20 hours, and even support to recharge your phone using a built-in USB port.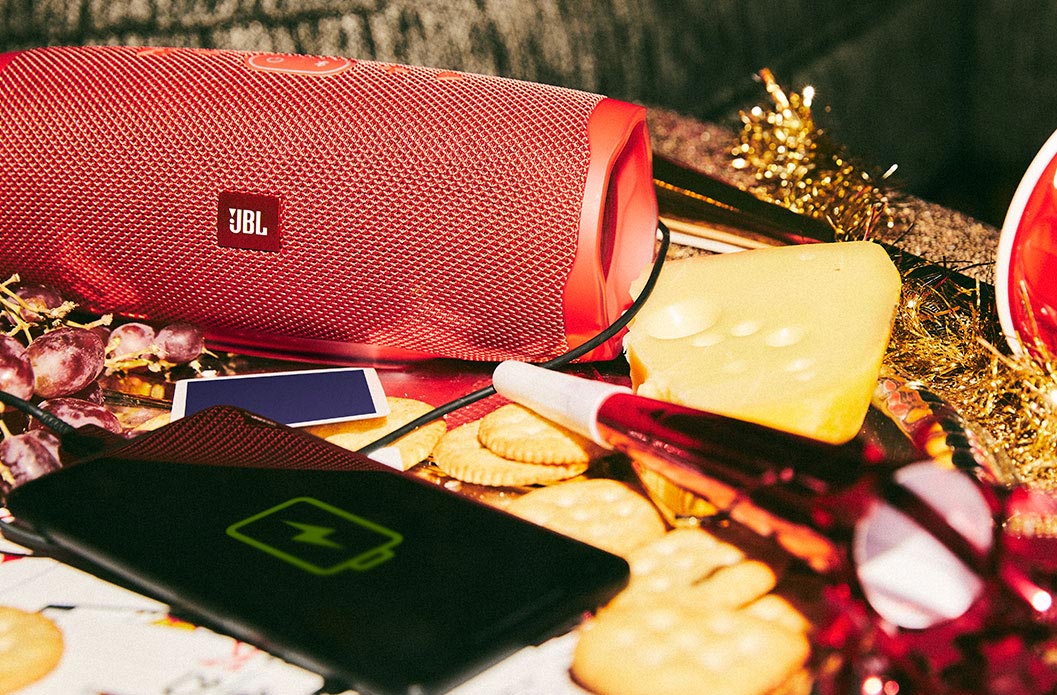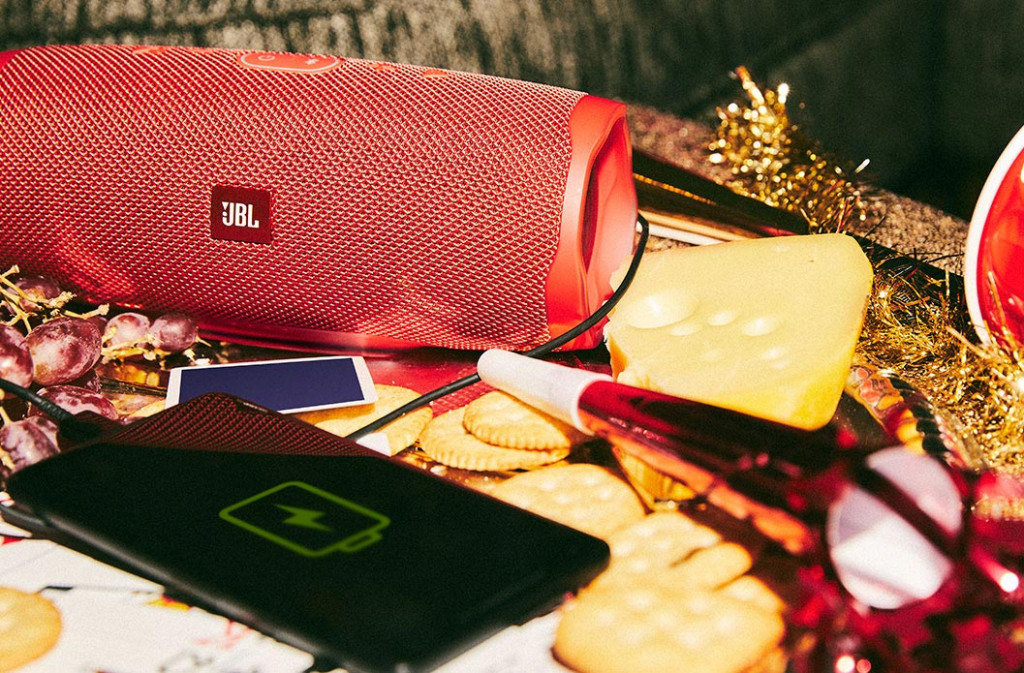 Meanwhile, the "PartyBox" as JBL is calling it is a new Bluetooth speaker that packs a lot of volume into a big speaker.
You know those speakers that are usually tall and stand up at the party? The sort no one moves?
JBL's PartyBox 300 is one of those, except where regular loudspeakers normally stay plugged into the wall for power and plugged into the sound system or a phone for sound, the PartyBox 300 doesn't have to do either.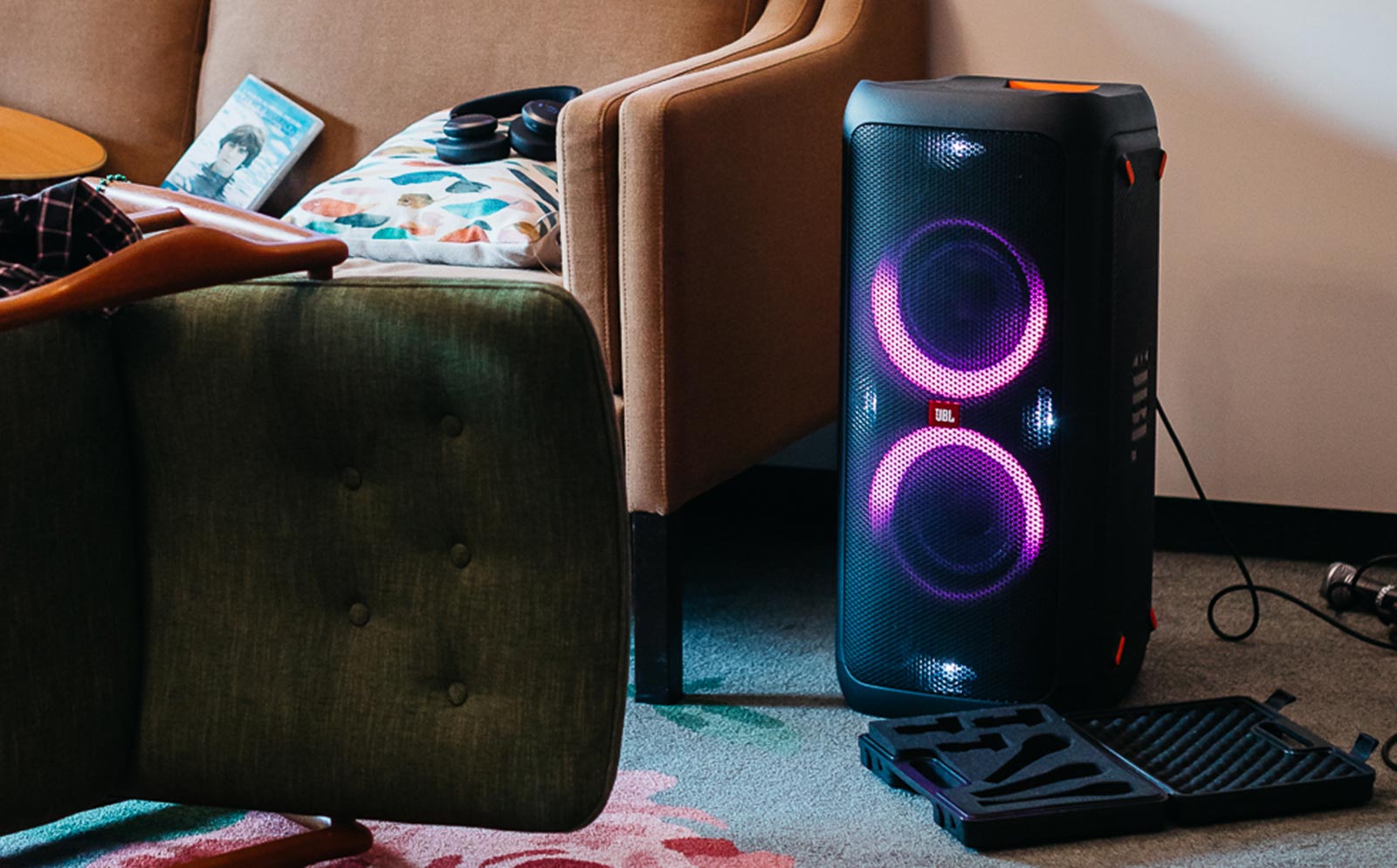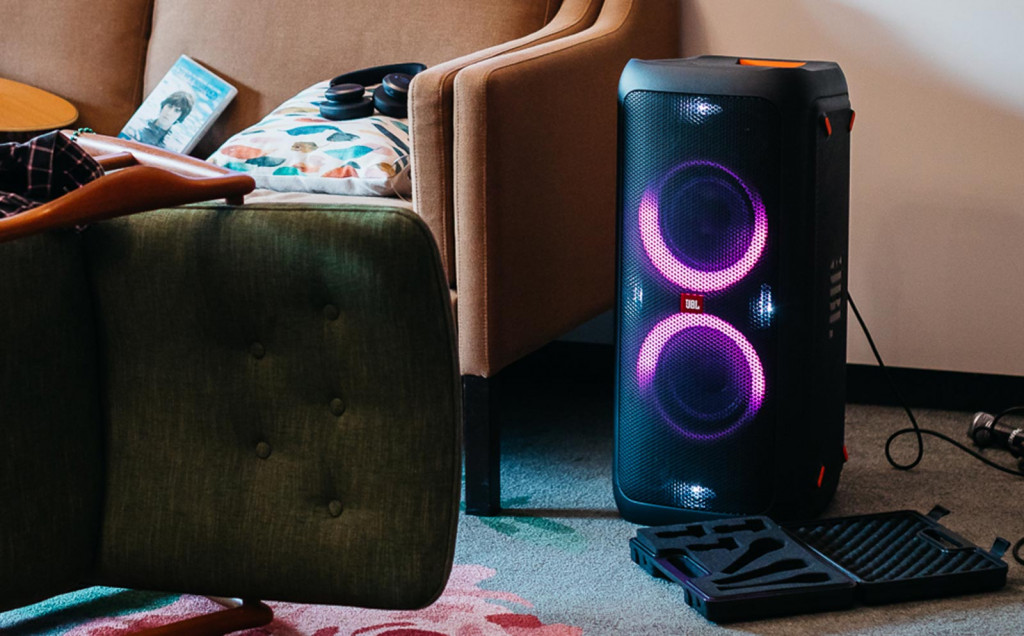 Instead, it has a built-in 10,000mAh battery that can be charged up using a wall plug, and provides up to 18 hours of playback from the speaker along. The box includes wireless streaming over Bluetooth, as well as the ports to let you plug in a microphone and guitar, and there's even support for a second PartyBox speaker over wireless or using an RCA port.
One thing you might be intrigued to see is the USB playback feature, which means if you don't want to fiddle with being the wireless DJ over Bluetooth, you can slot in a thumb drive of your favourite tunes, and it will play them.
A little bit different from the JBL Charge 4, the JBL PartyBox 300 is big and portable and arrives for a recommended retail price of $599.95, while the smaller Charge 4 will sit close to $199.95.