One of the more elegant speakers made by B&O has been updated, and now supports Google Assistant voice control and improved performance across the board.
There are speakers that look like speakers, and then there are speakers that clearly don't. You can usually expect something in that category from the Danish design house of Bang & Olufsen, which for decades has been delivering not only a different take on design for audio equipment and electronics, but an often warmer approach to sound, as well.
And every so often, those products receive an update, bringing them more in line with what you might expect a premium product in this day and age to get.
We've already heard that a new TV is on the way taking advantage of LG's OLED screen technology, and it won't be the only major change for Bang & Olufsen this year, with some speaker updates, as well.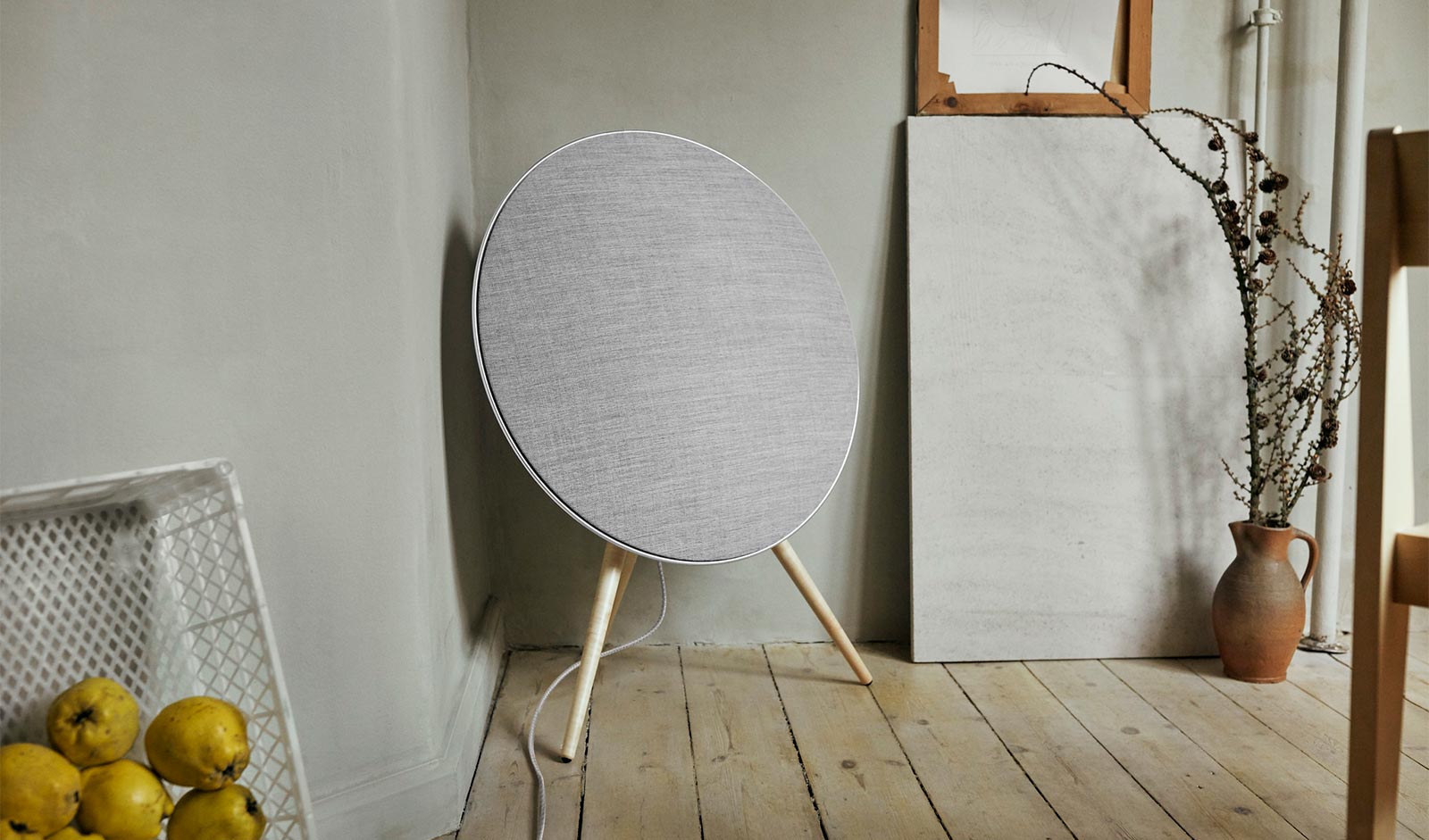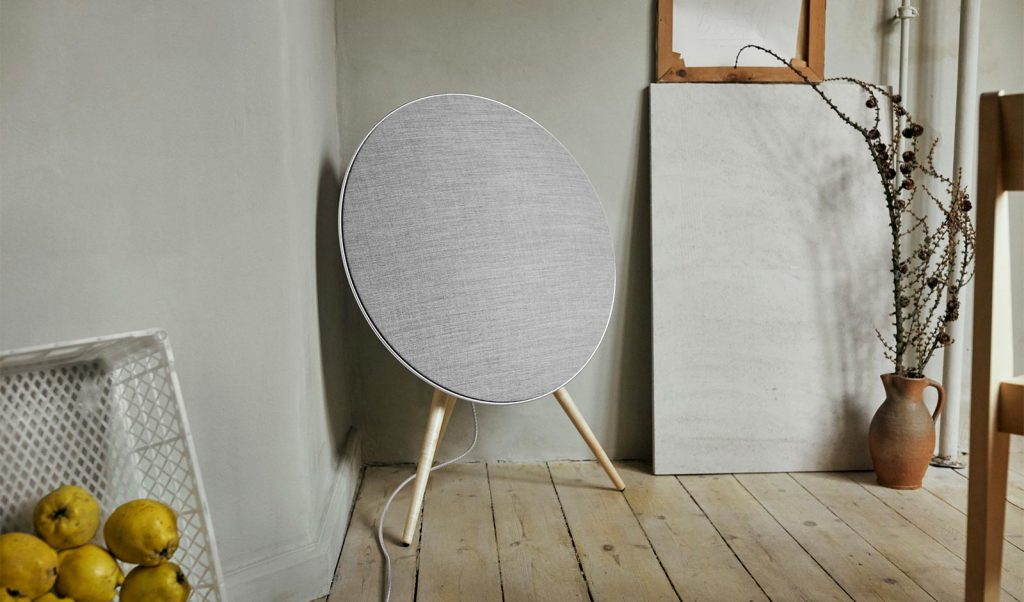 This year, B&O is refreshing the Beoplay A9, its floor standing speaker that more closely resembles art the audio, appearing more like a satellite dish that sits on the floor of your home.
In 2019, the Beoplay A9 updates are partly cosmetic, but not overly so, as B&O keeps much of the same look in its long-established speaker in play, changing out the cord with a more stylish fabric cord, while offering oak and walnut legs depending on your preferred choice.
Really, like all good things, it's what is inside that counts.
For that, B&O has been working to improve the performance of the A9 speaker, adding two full-range drivers to the back on top of the previous model's five, bringing the total to seven for an improved soundscape, working alongside seven amplifiers made each of those drivers and delivering between 150 and 400 watts of class D power across treble, full-range, mid-range, and bass.
This works alongside Active Room Compensation, a room analysis technology that works in the background to understand how the room sounds and deliver the audio better in that environment, meaning it can be used in the lounge room, bedroom, or where ever. We're not sure we'd use it in the bathroom, mind you, as Bang & Olufsen hasn't exactly mention humidity resistance, but we can't imagine any echoes would prevent Active Room Compensation from working.
But perhaps the most modern and 2019-like change comes from the support for voice and wireless, which means the Bang & Olufsen Beoplay A9 can now support your voice using Google Assistant, as well as Chromecast, AirPlay 2, while also using Bluetooth 4.2 for you to stream directly to, and WiFi for it to connect to your home.
There are also line-in and Ethernet ports if you need them, just in case you prefer good old fashioned cables, as well.
In fact, with Chromecast on-board, it means the Beoplay A9 can also talk to other Beoplay A9 speakers for multi-room playback, linking other speakers up for a house-wide sound.
However it will be a slightly pricey house-wide sound, because the B&O Beoplay A9 is priced from $4100 locally, and that's before you apply any customisation.
If that doesn't dissuade you, Bang & Olufsen's Beoplay A9 will be available in the near future, possibly giving you some time to save that spare coin.