It's been a long time coming, but if you're an Android customer using Apple Music, you can finally cast. Yay.
There's good news for Apple Music customers on Android this week, as Apple adds a long-awaited feature to the list this week, throwing in support for Google's casting technology, also known as Chromecast.
It's something that will benefit anyone with a Chromecast-enabled device and an Apple Music account, and there are quite a few of the former out in the world. You can find Chromecast-enabled speakers and TVs, not to mention the Chromecast devices that plug into TVs and allow a phone or tablet to wirelessly send media to that TV, almost like it was plugged in directly.
For Chromecast to work, the app you intent to cast from needs Chromecast support, something you can find for yourself with the Chromecast icon found in apps comprising of a small rectangle of a TV and a WiFi logo merged (wireless to TV, get it?).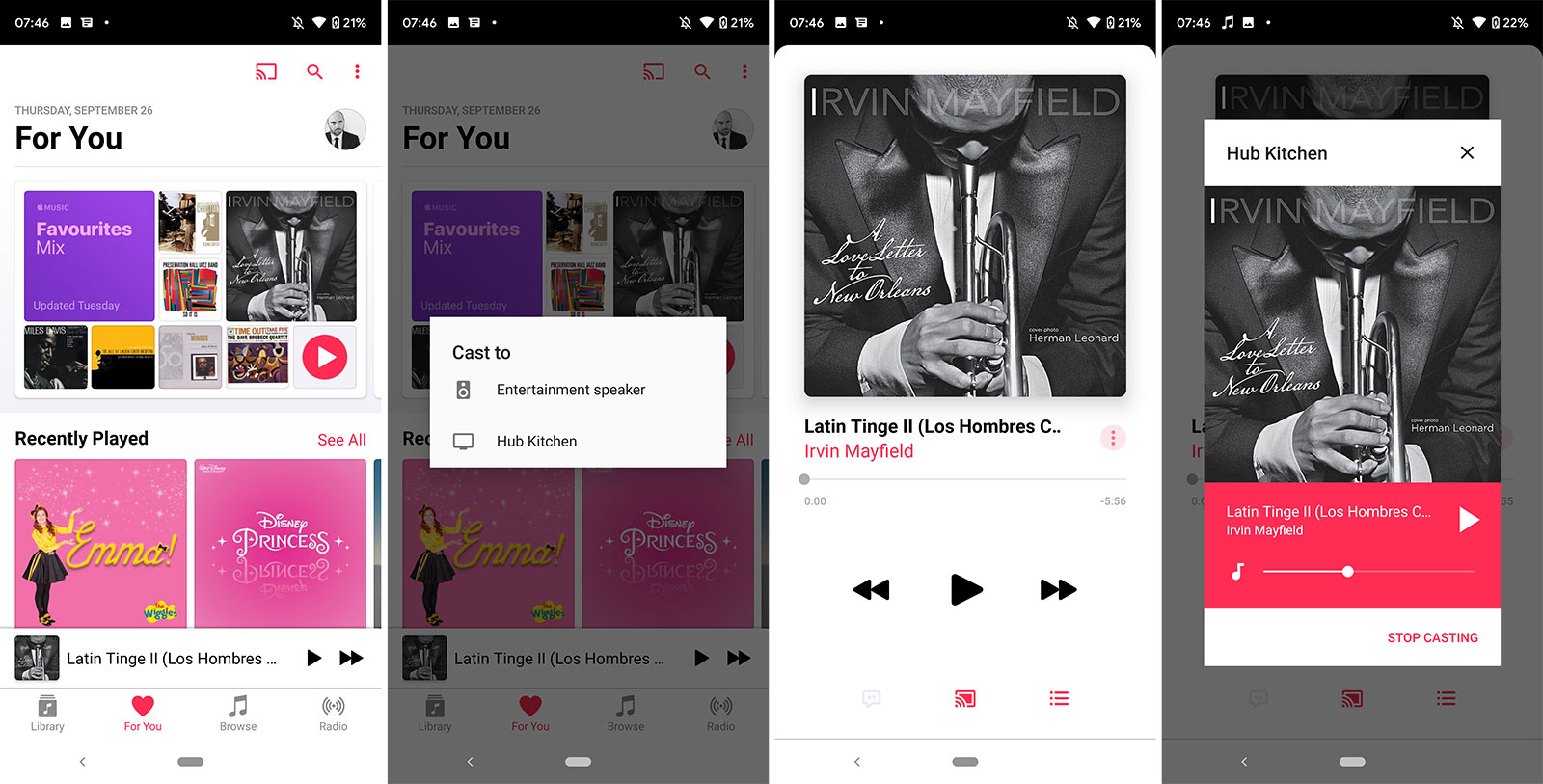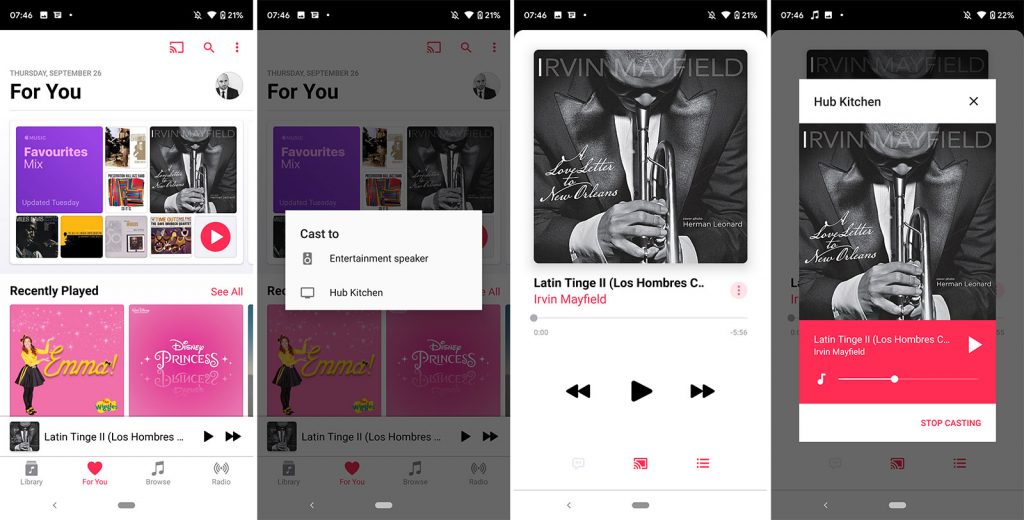 With an update to Apple Music this week, Android phones now have it, and Apple Music accounts can cast to Google devices, including Google Home speakers and smart displays, effectively bringing Apple Music to more speakers.
Apple has also apparently added support for Android Auto, as well, meaning if you rely on an Android phone and have support in your car, you can now control Apple Music with your voice, while a dark mode has been activated as well, a recent addition to Android.
All of that is good news for customers of both environments, because it means their choice to use a music service and a phone operating system won't see them at a disadvantage.
Now all we need is for the Google Home speakers to join Amazon's Alexa-enabled speakers in supporting Apple Music natively. One thing at a time, though we imagine this is the stepping stone needed to make it happen.