Phones may well be water-resistant, but they're rarely properly rugged, except in special instances. A few years ago, though, Telstra dabbled, and in 2018, it's doing it again.
If there's one thing we all probably wish our phones were, it's likely better built. Batteries could always be better, and it would be nice to see more banks support the many mobile payment solutions, but regardless of the phone you have, there's a good chance that if you drop it, something is going to break.
Few phones escape a drop unscathed, in fact, but a new model arriving from Telstra seems built specifically for that, targeting the likes of tradies, construction workers, or folks who head outdoors and know that the floor will at one time inevitably meet their phone in a head-on collision.
The new phone is the Telstra Tough Max 2, and it's the sequel to a phone in 2015 offering a ruggedised device with Android built to take a bit of a beating.
Telstra's latest follows on from that handset, keeping the highly resistant rubberised design, but updating the hardware considerably, much of which feels like it's made for 2018, even if some of it might not.
That means you'll find an eight-core processor, 3GB RAM, the relatively recent Android 7.1 "Nougat", and 32GB of storage, complete with room to move thanks to a microSD slot. A 5 inch 720p (1280×720) screen sits atop, covered by Corning's scratch-resistant Gorilla Glass.
The cameras are seeing an update, too, with a 16 megapixel rear camera and an 8 megapixel front camera, though with WiFi 802.11a/b/g/n/ac offered alongside Bluetooth.
While the hardware inside is fairly recent, most of the solid changes people should care about come from the extra features, with things that were missing last time around.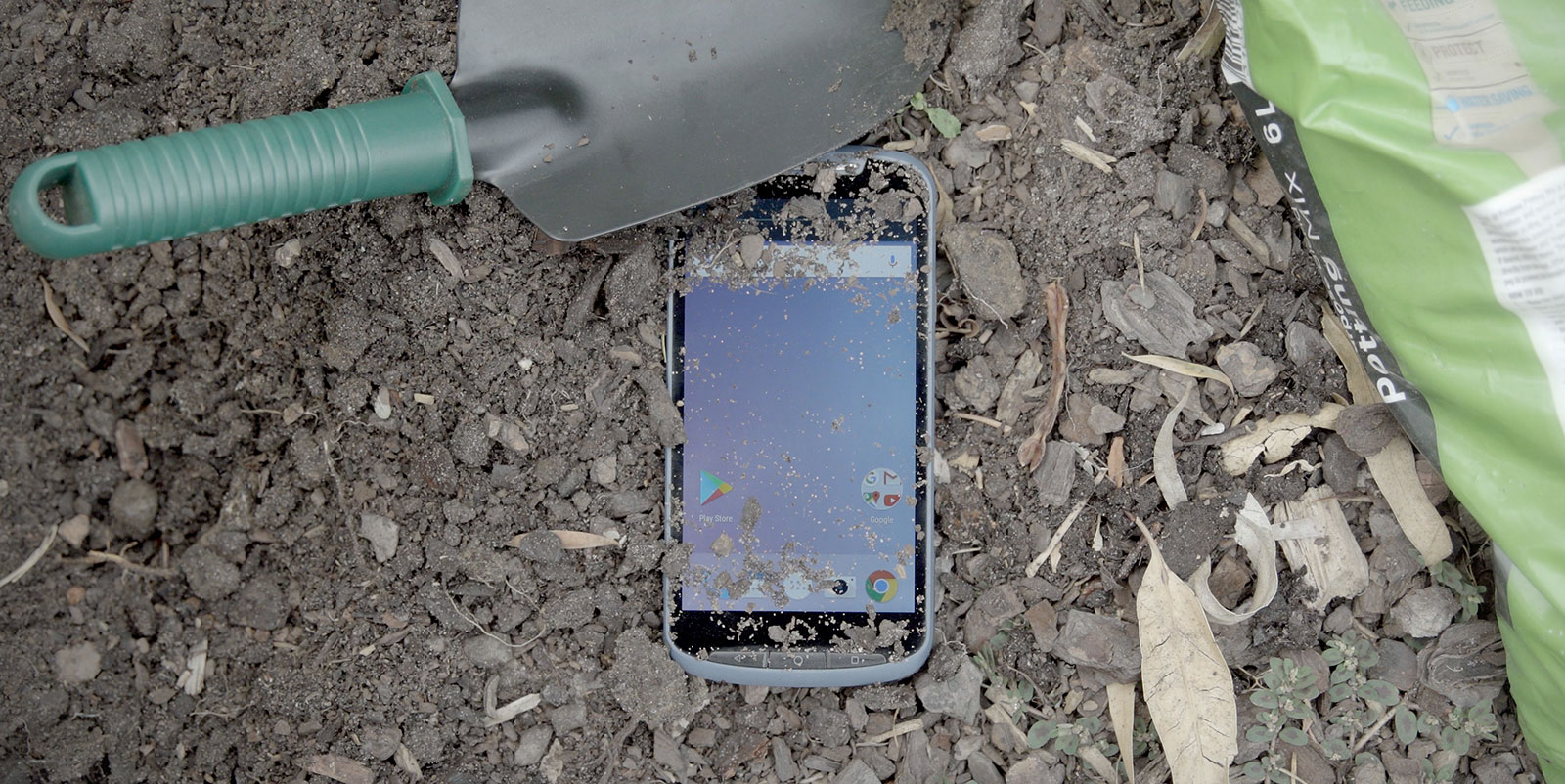 For instance, there are physical buttons in case the screen gets damaged, a programmable key that can beep programmed for three functions (on short press, long press, and double press), and a fingerprint scanner to make logging into the phone easier.
The phone also sports Qi wireless charging, something it can do not just because it includes the technology, but because the casing isn't made out of metal.
And then there's that durability play, making a phone that not only can survive a close encounter with the Australian bush thanks to its rubber casing, but also the IP67 water and dust resistance, too. Gorilla Glass is there for the screen protection, and for an added bonus, Telstra says its Blue Tick certified, meaning it will work better in the bush than other phones that don't carry the Blue Tick label.
However, durability and survival ranks as one of the main reasons this thing exists.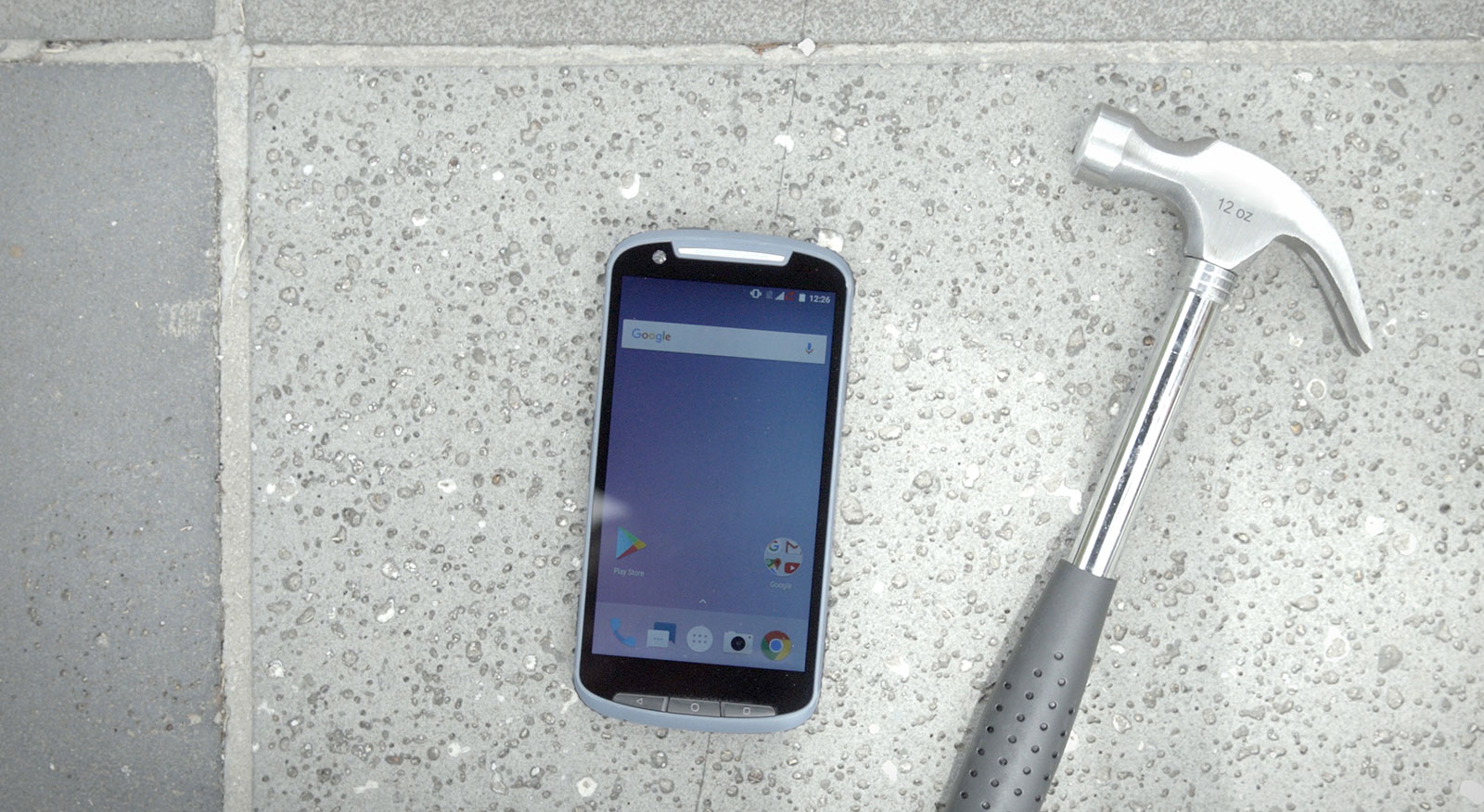 "We know that phone durability and breakages are a pain-point, not only for tradies but for many smartphone users, so Telstra has worked together with ZTE to produce the Telstra Tough Max 2 and hopefully provide a solution for those customers looking for a hard wearing phone," said David Hunt, Head of Post-Paid Mobiles for Consumer at Telstra.
Pricing on the Telstra Tough Max 2 is on plan only, though we are checking for an outright price.
You can compare it to others phones, of course, using the Pickr Trackr, including comparing it to its predecessor.