The legendary game series celebrate 30 years, and we wonder just how much money we've spent seeing pixels fight pixels.
It came from Capcom, and had a thirst for cartoony violence, it took coins and made all sorts of noises. That's where it… caught my eye.
It was in a video store in Bondi, you know, back when videos were videos and actually resembled objects you could take out and accidentally ruin if you left the kids alone for a few minutes. I was a kid, too, but I wasn't interested in the videos as much.
I was more interested in the tall block of wood with a glowing screen that took money and let you hit a small red stick, mashing a few buttons, all so you could here a little character in a cartoon white gi yells "adoogen" while piercing fire came out of his hands and knocked your opponent down. Sometimes I'd be the green guy, the one that had been in a rather unlucky scientific experiment and had orange hair, and when you pressed the block button enough times he'd turn into a ball of electric and shock anyone who got just that little bit too close.
That was what hooked me into Street Fighter series in the early 90s, and this week I was reminded that it's been a game wowing kids, teens, and adults for around 30 years.
To celebrate those three decades of games, Capcom has released a 30th anniversary edition of the game, featuring 12 games, four of which are variations on the most popular of the series, "Street Fighter II".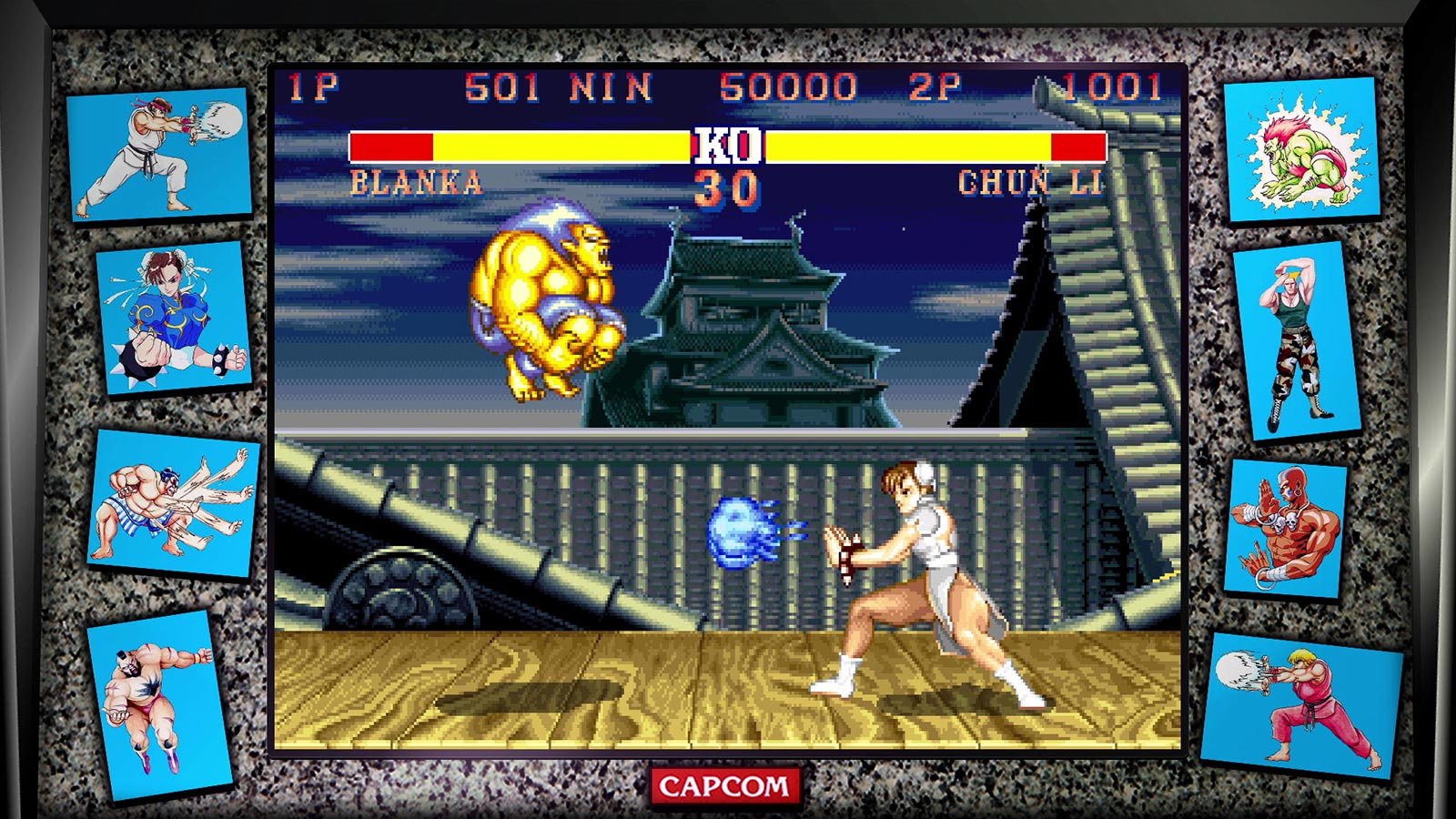 Arguably the best (seriously, try arguing that one), Street Fighter II has long been considered one of the finest examples of arcade fighting games out there, and helped pave the way for fighting games to be a part of the esports world.
In its 30th anniversary Street Fighter game, Capcom is including the Street Fighter II and its subsequent variations, including Champion Edition, Hyper Fighting, Super SFII, and Super SFII Turbo.

Variations of the follow-ups are also there, including Street Fighter Alpha, Alpha 2, Alpha 3, Street Fighter III, SFIII: 2nd Impact, and SFIII: Third Strike, as well, improving the game play and animation at the same time.
And it wouldn't be a 30th anniversary edition without the original, "Street Fighter", which doesn't necessarily have the "wow" factor of its sequel, but is the game that sparked one of Capcom's biggest franchises.
Online gameplay is included in the Street Fighter 30th Anniversary Collection, including a training mode that will help you take on the likes of M. Bison a little bit better, as well as those online.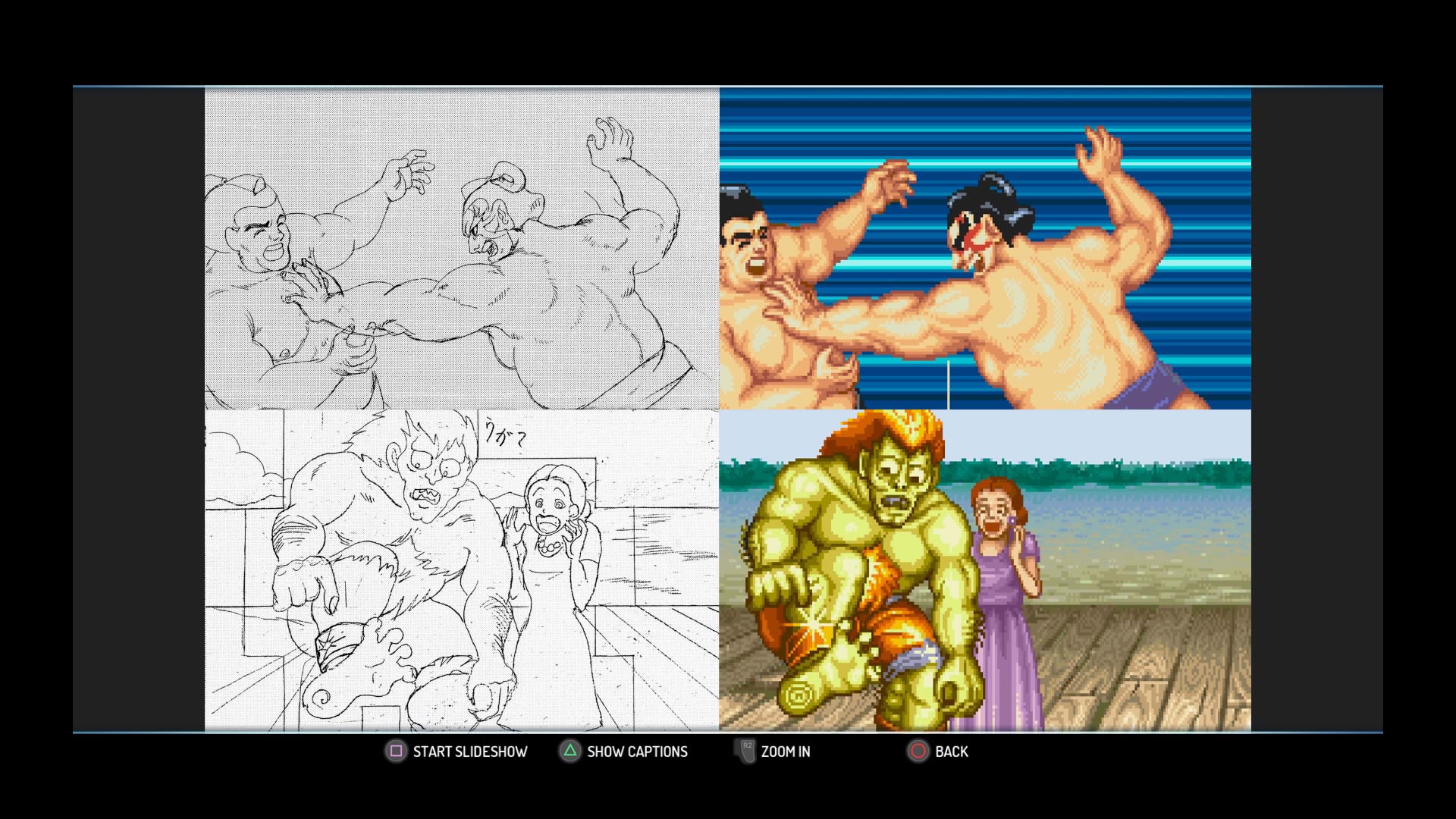 For those of us who have grown up with the franchise, you'll be interested to know that not all the Street Fighter games from the title's 30 year history are included. You don't get the 3D version of the game that was "Street Fighter EX", and neither the puzzle variation "Super Puzzle Fighter" nor the version with baby characters ("Super Gem Fighter") is included. Neither are any of the X-Men, Marvel, or Capcom titles. Rather, it's strictly Street Fighter, Street Fighter II, Street Fighter Alpha, and Street Fighter III.
But it does include some bits and pieces that older fans of the series will like, including behind-the-scene bits and pieces of the game, such as documents from the game design, character biographies, and the chance to listen to some of the soundtracks from the game.
That's still something to look at in between all those times that you're electrifying the landscape as Blanka or releasing a fireball or two.
You'll find Capcom's 30th anniversary collection of Street Fighter available now for PlayStation 4, Xbox One, and Nintendo's Switch, making it playable at home and on the go. Perfect for to forget the memory of the film and its mediocre fighting game translation, which you can do by beating up a car in the Guile special level. You know what we're talking about.