You expect to find TVs, computers, phones, and headphones at a consumer electronics show. What you don't necessarily expect is to fall in love with a robotic dog.
Several years ago, Sony tried something unusual. It had tried numerous experimental projects, but this one was a doozy, introducing the world to Aibo, a robotic pet. This was back when robots were completely foreign, and no home had anything resembling one.
These days, homes can have toy robots and devices that do automated activities, but back in 1999, robots like Aibo were rare. Here was a dog that could wander your home and be your friend, provided you liked a digital dog that couldn't do much, especially if you happened to have a pink wall in your home, since it was drawn to the colour pink.
Perhaps Sony was ahead of its time, but now that robots are beginning to come back into fashion, the company is returning to the idea, reviving Aibo and redesigning the robotic dog, because why not?
Relaunched at CES, the new Aibo is a little bit different from his sibling. In fact, you'd call them cousins, close as they may be.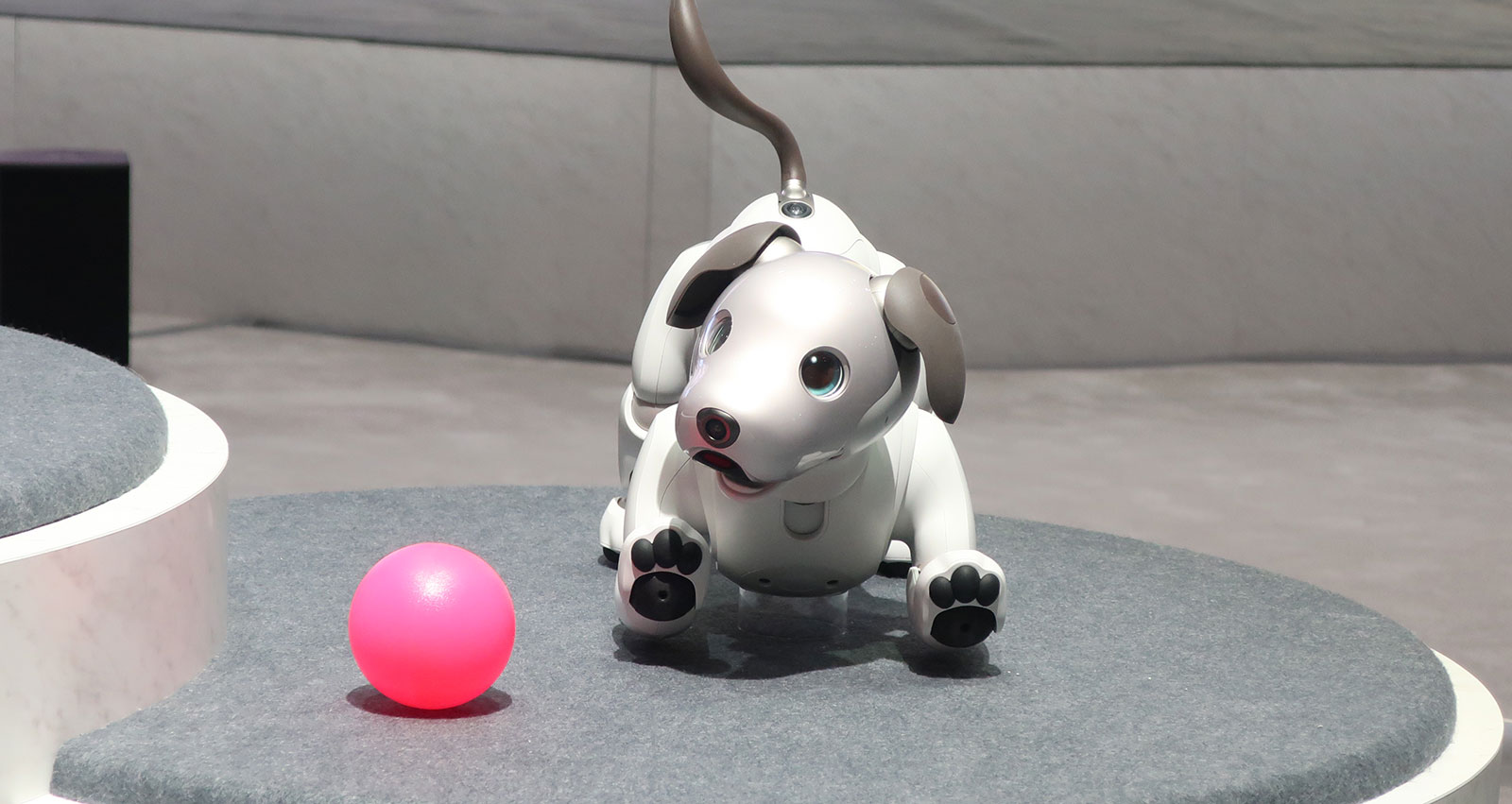 For starters, the dog has been totally redesigned, because while the original looked very much like a robot, the new Aibo is more dog life, sporting OLED eyes that blink, ears that flop, and a tail that wags.
Those bits tend to be controlled by motors and make Aibo appear like a toy, but it's anything but that. In fact, with a camera in the nose and one near the tail that surveys the top of the room making a map much like an automated vacuum cleaner would, Aibo is different from your ordinary toy.
Coming across more like a digital companion, Aibo is technology at its cutest, though it's also one made for companion ship, with sensors in the back, neck, and chin that are there to help the robotic dog feel you touch and pat him, much like a real dog, though without any mess.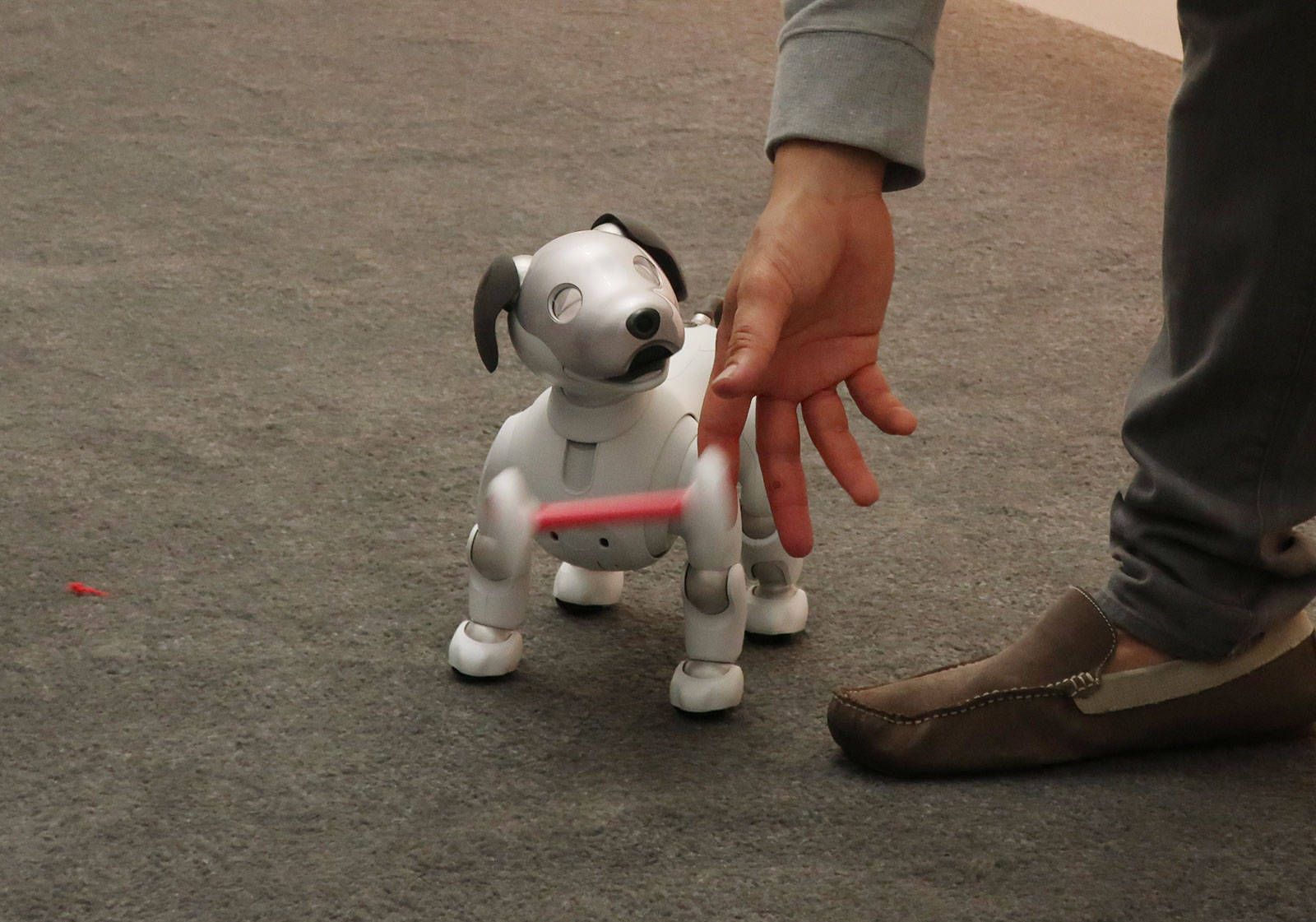 Sony told Pickr that while Aibo can do commands like a real dog, it will also develop its own personality, and supports the ability to recognise people, though the limit on who it recognises sits at "family size", suggesting a good four or five people.
Still, that's a fairly cool little concept, and one we could seriously get into playing with, if only to see what real dogs would think of Aibo. If it's anything like the old robotic dinosaur Pleo, they'd likely be confused.
You're not likely to get the chance to find out, however, because with a price of just over $2K and only available in Japan in limited numbers, Sony's Aibo still feels like an experiment, even if it's much more polished than the original model from almost 20 years ago.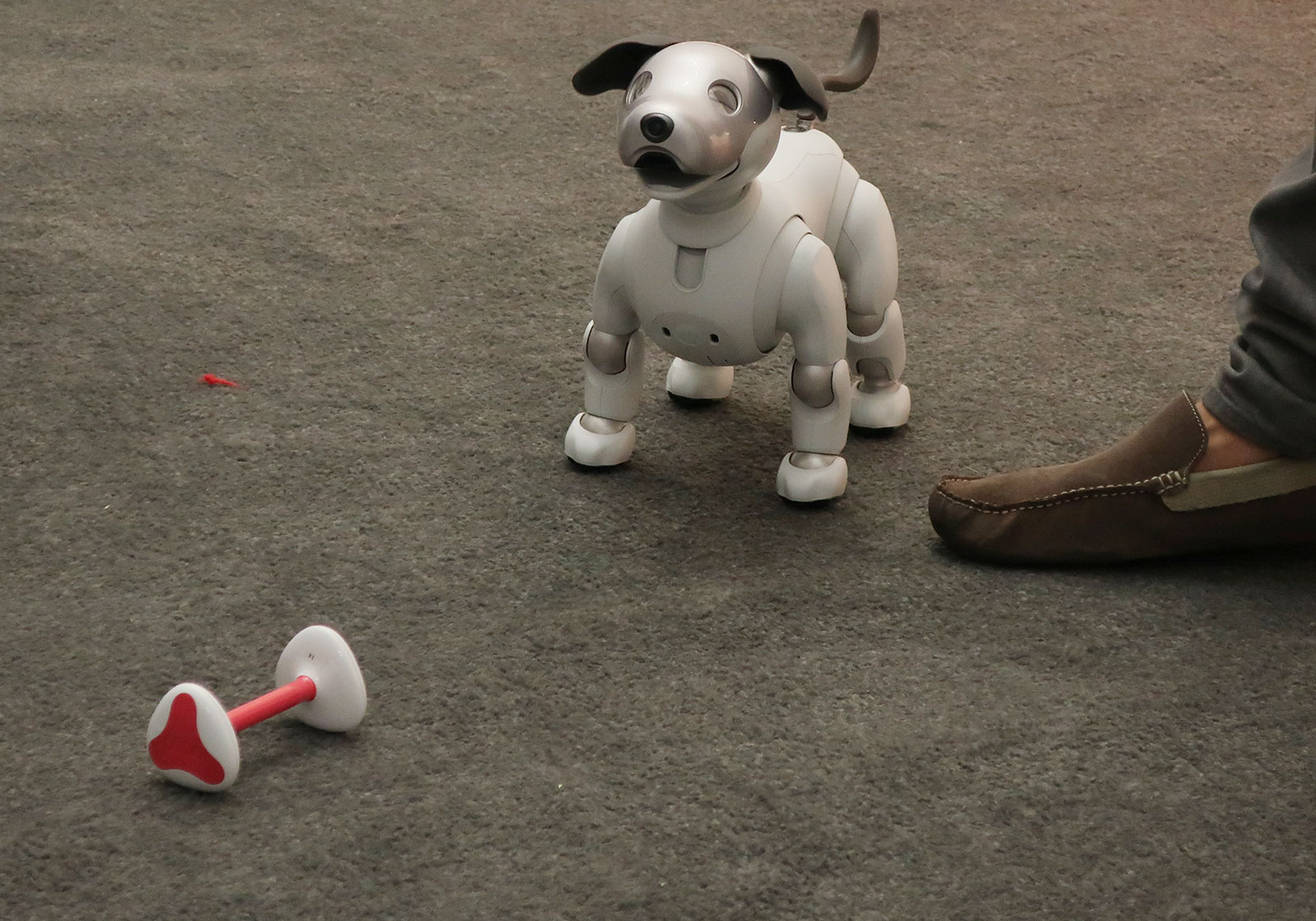 Leigh :) Stark travelled to CES in Las Vegas as a guest of Dell.