Fancy a swim but have to have your tunes playing? Sony has a pair of wireless earphones that'll survive more than an encounter with the drink.
Water and technology don't usually go together all that well. For years, we've all been told that you're supposed to keep electronics away from water unless you don't want the electronics to work anymore. Water and generally electricity don't mix, after all, and that can spell certain doom for electricity-powered gadgets like phones, tablets, computers, cameras, and more.
Things have been changing though, as more and more devices become highly water-resistant, verging on literally calling them "waterproof".
You wouldn't ordinarily have thought to keep an iPhone near a big puddle of water, but since the iPhone 7, that's exactly what you've been able to do, as water resistance came to the iPhones and has been there ever since.
Apple wasn't even the first to do it, with players like Sony throwing it into its phones first, found in the Xperia flagship phones for the past few years, and even in the few tablets it made. It has even been in a smattering of Sony's earphones, but not usually to the point of swimming.
One of the problems with the term water-resistance, at least in how it applies to electronic gadgets, is that it usually means the water from the tap, also known as "freshwater" or "clearwater", which is the water engineers test with. Other types of water, like that of chlorinated pool water or salt water from the sea contain other elements that may cause erosion, and so are harder to test for, and advised people either don't bring phones in or wash them under the tap after having done so.
But a new pair of wireless earphones arriving in Australia from Sony has been made specifically for the sea, and it brings water-resistance wireless earphones to a slightly different level, with salt water resistance thrown in, too.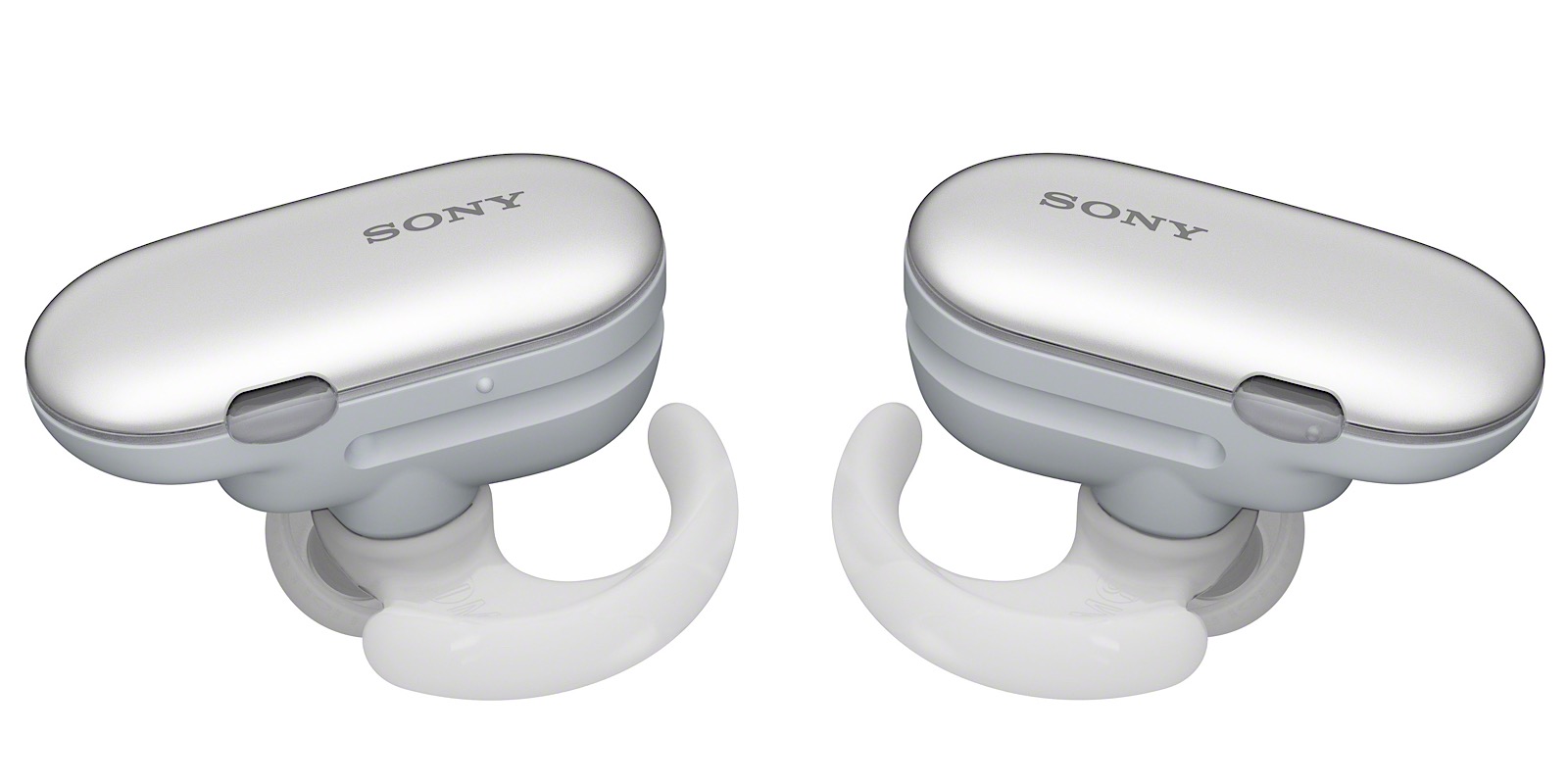 They're Sony's WF-SP900 earphones, a pair of truly wireless and cordless earphones that lack the cord but also are made for swimming with.
Wearing them normally will mean you just have to slip them on with a small gel that holds into the crevices of your ear, but if you want to go swimming, there are swimming earpieces you'll have to slip on that will hold the WF-SP900 to your ears, and there's also a leash cord in case you're worried they'll slip off in the surf, current, or just through regular swimming motions.
Like other truly wireless devices, there's a case that charges the earphones, with the earphone battery good for up to three hours of wireless playback with an extra 12 in the charging case, but there's also another way to listen to your tunes: internal storage.
Yes, the Sony WF-SP900 also has 4GB of on-board memory, which means you can throw a few hundred songs on the earphones and listen that way, leaving the phone somewhere else and just going with what's on the earphones, which will also extend the battery life, improving things for up to six on the earphones extended up to 21 in the charging case.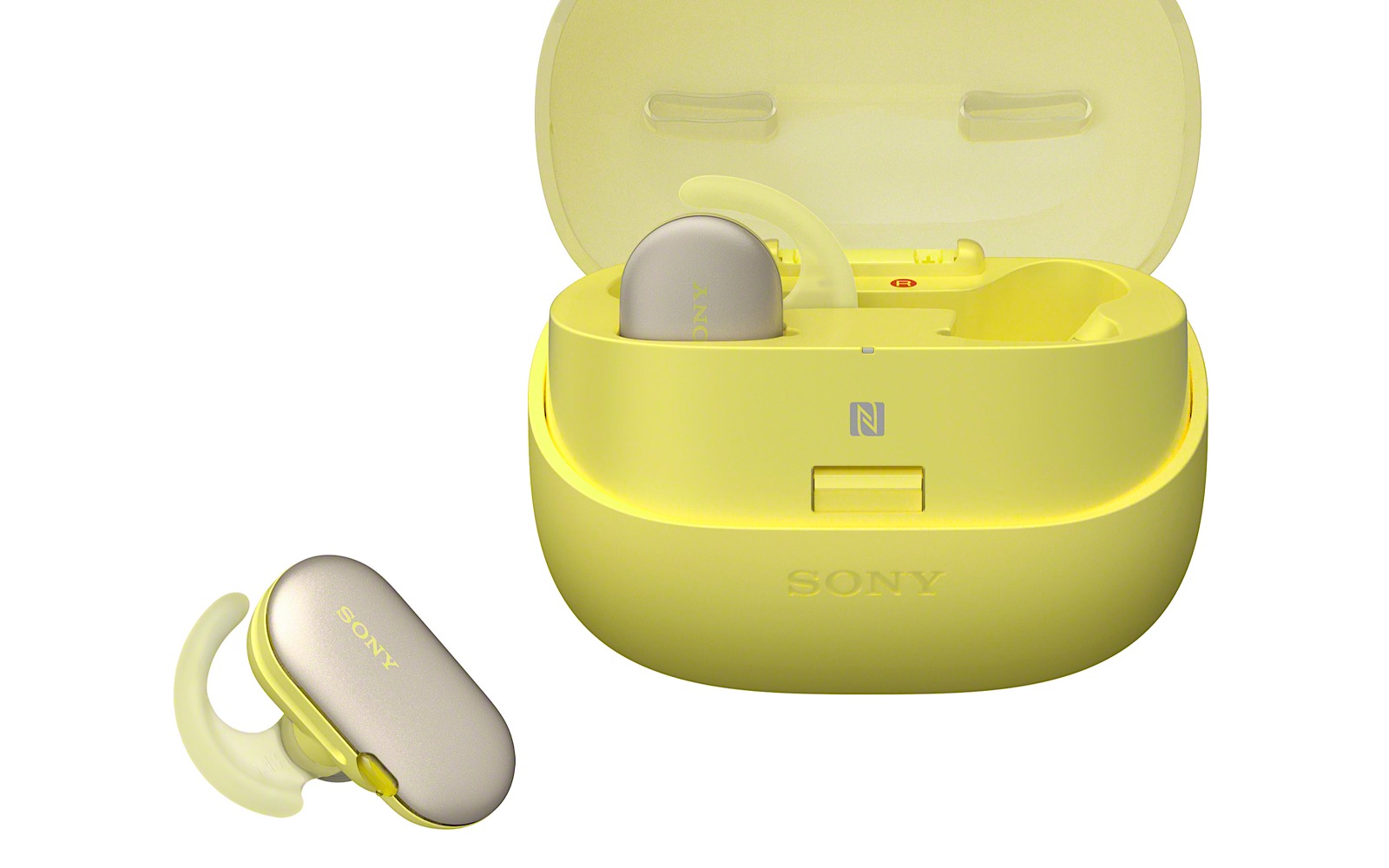 Essentially, Sony's WF-SP900 appear to be built for swimming, but you could use them for any other fitness activity, too: walking, running, cycling, as the water resistance level helps with sweat resistance, which means you can also wash them off.
One thing they're not is noise cancelling, but like Sony's recently reviewed active noise cancelling WH-1000XM3, they do support an ambient sound mode, so you can hear background sounds like voices and announcements. Just not underwater, as there wouldn't be much down there.
You'll find these coming to stores this month, where the Sony WF-SP900 can be found for a retail price of $499.95.