Last year's T5 external solid-state drive was one of the fastest around, but this year, Samsung has managed to make something even faster.
The world is dependent on speed, and in our hurried world of getting as much packaged into the one device and done as quickly as possible, the quickness of which you can get data from point A to point B matters immensely.
You can use the cloud to move data across places, but sometimes that doesn't cut it. Sometimes you need a big drive with a faster connection to move those big files, like when you're backing up or moving large files between two computers.
That's where a super-fast external drive can come into the picture, and this year, Samsung has a new one of those, updating its external solid-state storage options to its first using the NVMe technology we're seeing in computers, also known as "Non-Volatile Memory Express".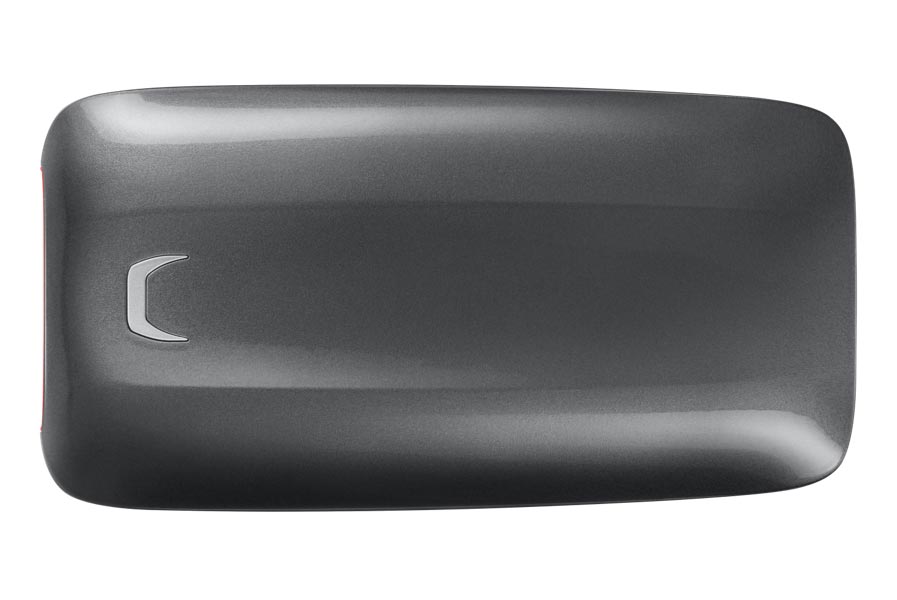 The technology enables some super fast storage, so much that Samsung's latest is the SSD X5, an external drive that sports either 500GB, 1TB, or 2TB, and supports a write speed of up to 2300MB/s.
To put it in plain English, Samsung's Portable X5 SSD can write 2GB of data in one second, and read files a little faster, as well (2800MB/s read max). That means a 20GB 4K video can be transferred in 12 seconds, and should mean that the biggest of files you have to back up take the least amount of time yet.
Connecting to this drive will require a Thunderbolt 3 port, however, and not just a Type C USB port. While the connections are inherently the same, the technology inside is not, and Samsung has already said this drive — the Samsung X5 — is not compatible with Type C USB, only Thunderbolt 3.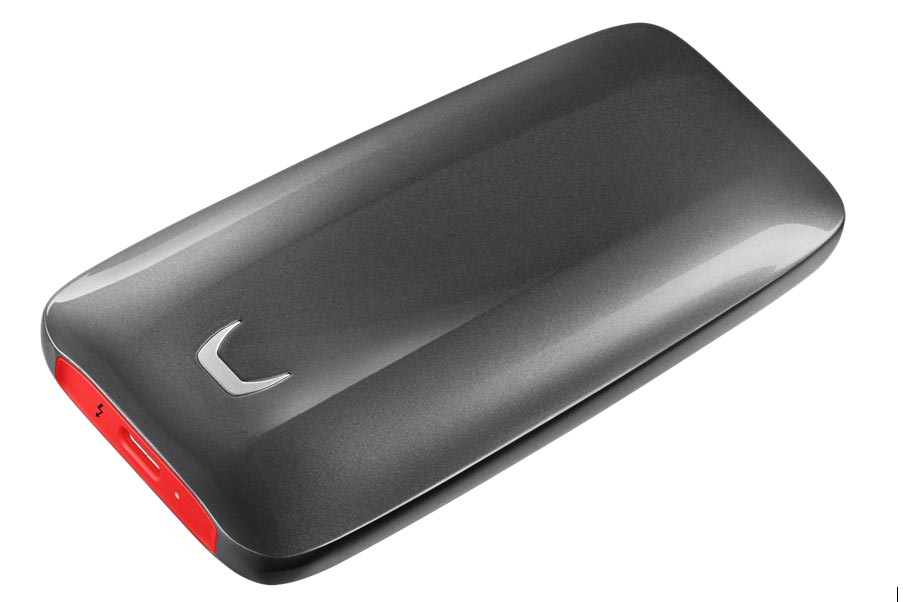 That means if you have something like Apple's MacBook Pro or a Dell XPS laptop, you should be fine, but if your laptop doesn't specifically say Thunderbolt 3 on the box and yet has a Type C port, Samsung's drive may not be for you.
And it may not be for you if you're not keen to spend a pretty penny, because while IFA's announcements rarely come with a price tag, this one does, starting at $629 locally for the 500GB, and hitting $1099 for 1TB and $2199 for 2TB.
"Samsung has developed the new Portable SSD X5 for people who demand the ultimate performance and portability and this includes people working in creative and digital fields who require fast, reliable technology that does not compromise on delivering the best possible outcomes," said Claudio Cardile, Director of B2B Sales at Samsung in Australia.
"This product breaks new ground for our premium SSD portfolio and will open our customers to incredible speed and storage, as well as read and write capacity," he said. "The Portable SSD X5 will help Australians edit high resolution videos, render 3D images, and engage in other data-heavy activities quickly and on the go."
While Samsung's Portable SSD X5 isn't for everyone, those who do need it won't have to wait long, with September the expected timeframe for this release to land locally. We'll let you know when it does.