One of the biggest problems at home is almost always going to be network bandwidth, and bigger homes get it more than anyone. But there are solutions, and Netgear is adding one this week.
If you have a larger home, there's a good chance you suffer from a wireless pinch. That is to say WiFi struggles and getting the range to actually get out around your home is a bit of a problem, and these days, we're not surprised.
We want WiFi everywhere we go, and the further you go from the central point that is your modem, the less likely you are to be within reach of the wireless network at home, potentially forcing you onto 4G and costing you more (or your kids costing you more).
Wireless reach shouldn't be difficult, but it's next to impossible for hardware makers to anticipate every need. Some routers are more powerful than others, and some need just that little bit of extra help to get wireless reach out into the far depths of a household.
If you feel like you might be stuck in that last category, Netgear is added a gadget to its wireless range this week that might just help, and it comes in the form of a mesh networking add-on.
One of the solutions to help with the WiFi range shortcomings is a technology called "mesh networking", which turns a wireless network into a communicating mesh, piggy-backing network access points off each other to bolster wireless connectivity through the network. Instead of moving away from the main router, a mesh network means you can be near a mesh point in your network to keep its network name and range, as the point maintains an active part of your network.
Typically, mesh networks start at the router themselves, but Netgear's addition means mesh network can be dropped in, making it possible for the entire network not to be ripped out and changed, and potentially improving range for homes presently struggling.
That's the idea, at least, and it's rolling out in the Netgear Nighthawk X6, a tri-band 802.11ac extender that provides up to 18.5 square metres of coverage while keeping the same network name.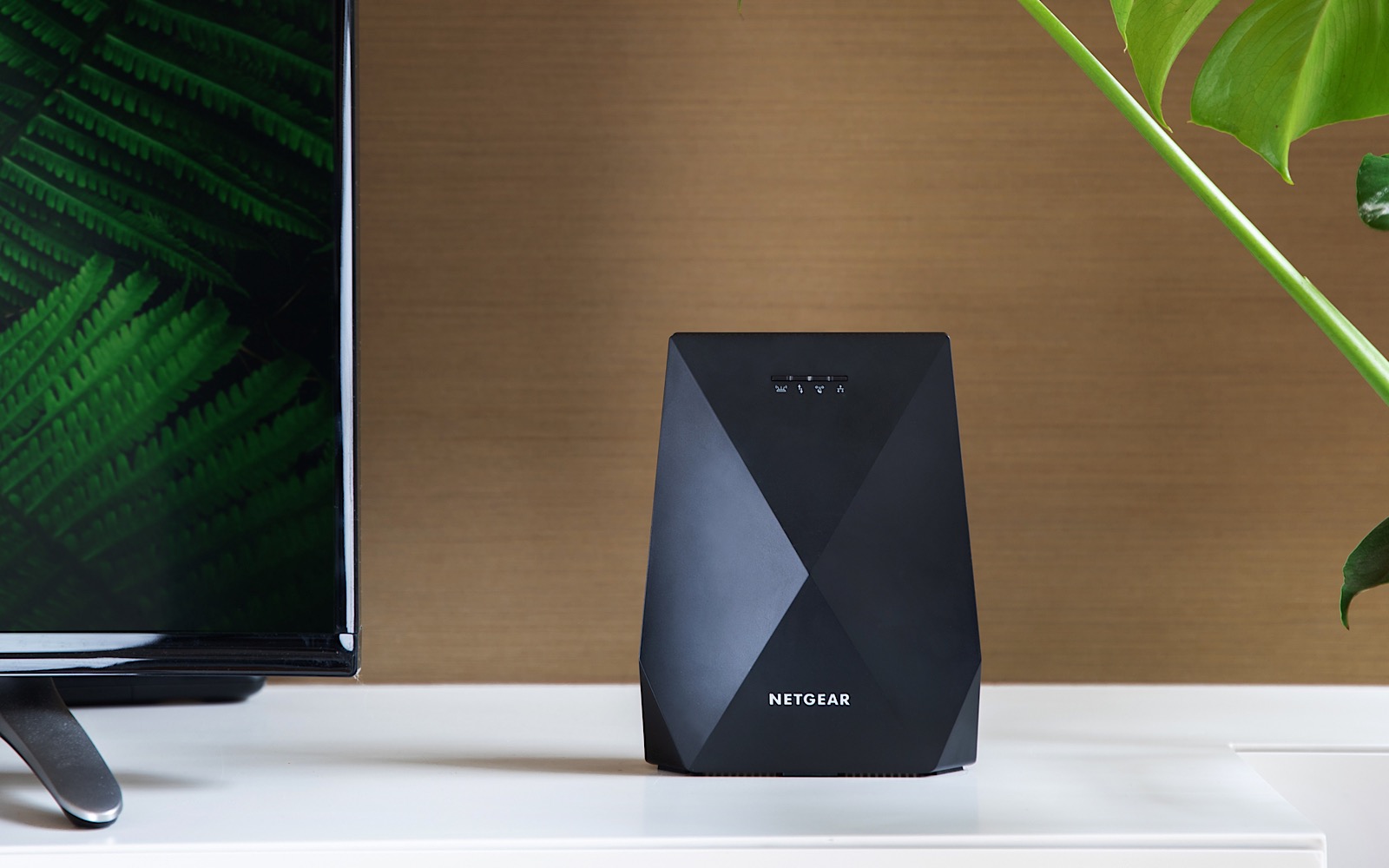 Part of Netgear's technology is to use one of the bands as a dedicated connection to the existing WiFi router, as seen in its Orbi range, so dropping the extender in effectively transforms a network to a mesh network, even if it's not really one. Mesh networks rely on each other to improve things, but this would only be doing it with two parts.
But the mesh networking concept makes a lot of sense for a network extender, which is what this does, boosting the range while using some on-board hardware like a quad-core processor to help keep multimedia and gaming working along without the lag in more parts of your home.
Locally, Netgear's Nighthawk X6 Tri-band WiFi extender will also be known as the EX7700, and you'll find it in stores this month for $299.