Virtual reality could well change the world, but it has been slow to start. You can blame that on hardware needs, complexity, and price, but a couple of moves by Lenovo could change that.
There's something truly appealing about virtual reality, and it's something this writer has always had a passion for. Since he was a kid and always lining up to play (and pay) for time on the Virtuality machines when they first popped up, VR is something that has always stood out for him as one of the coolest technology concepts that could seriously make a dent.
It's entertainment and edutainment and informational as a solution, allowing you to literally stand in the shoes of someone else digitally.
But it has a huge problem: it's complex.
Even in its current revival, VR hasn't yet been shown to be something you can just pick up and jump into, despite how easy that should be.
For the past couple of years, virtual reality has been complicated and expensive, either requiring a hefty spend on computers and virtual reality gear, or a flagship phone and a headset, and in either situation, it's not user friendly.
VR needs to be user-friendly — that's the point — and with Lenovo at CES, it could well be getting close to that, if not bang on.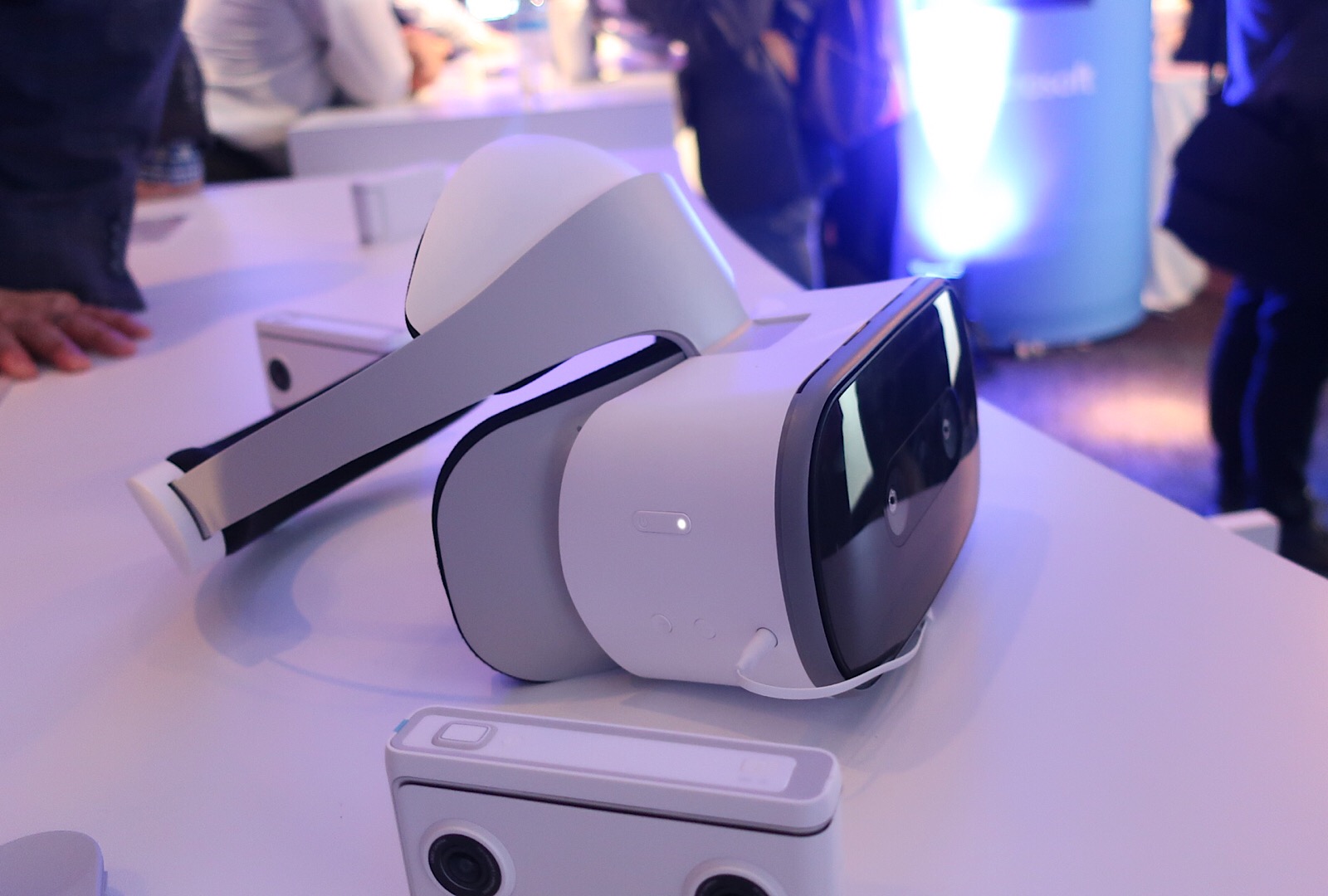 At CES 2018, Lenovo is talking about a new type of headset, a properly wireless generation that doesn't require the computer nearby, which is certainly the case with even other wireless models popping up from HTC and Oculus. Rather, Lenovo's take is built on Google's Daydream VR concept, making it compatible with apps made to run on Android.
It's called the Lenovo Mirage Solo, and looks like a typical VR headset, though you don't need to plug in a phone because that's already integrated, with the Snapdragon 835 VR working under the hood, and two eyepieces set up to display imagery for you.
What's more, it also supports Google's WorldSense technology, meaning it can track real-world elements of motion, such as ducking and leaning, translating that into movements in-headset so that the experience is more true and updated based on what you're doing.
Google's Daydream controller is still supported, and there's also something extra Lenovo is bringing to the table: a camera.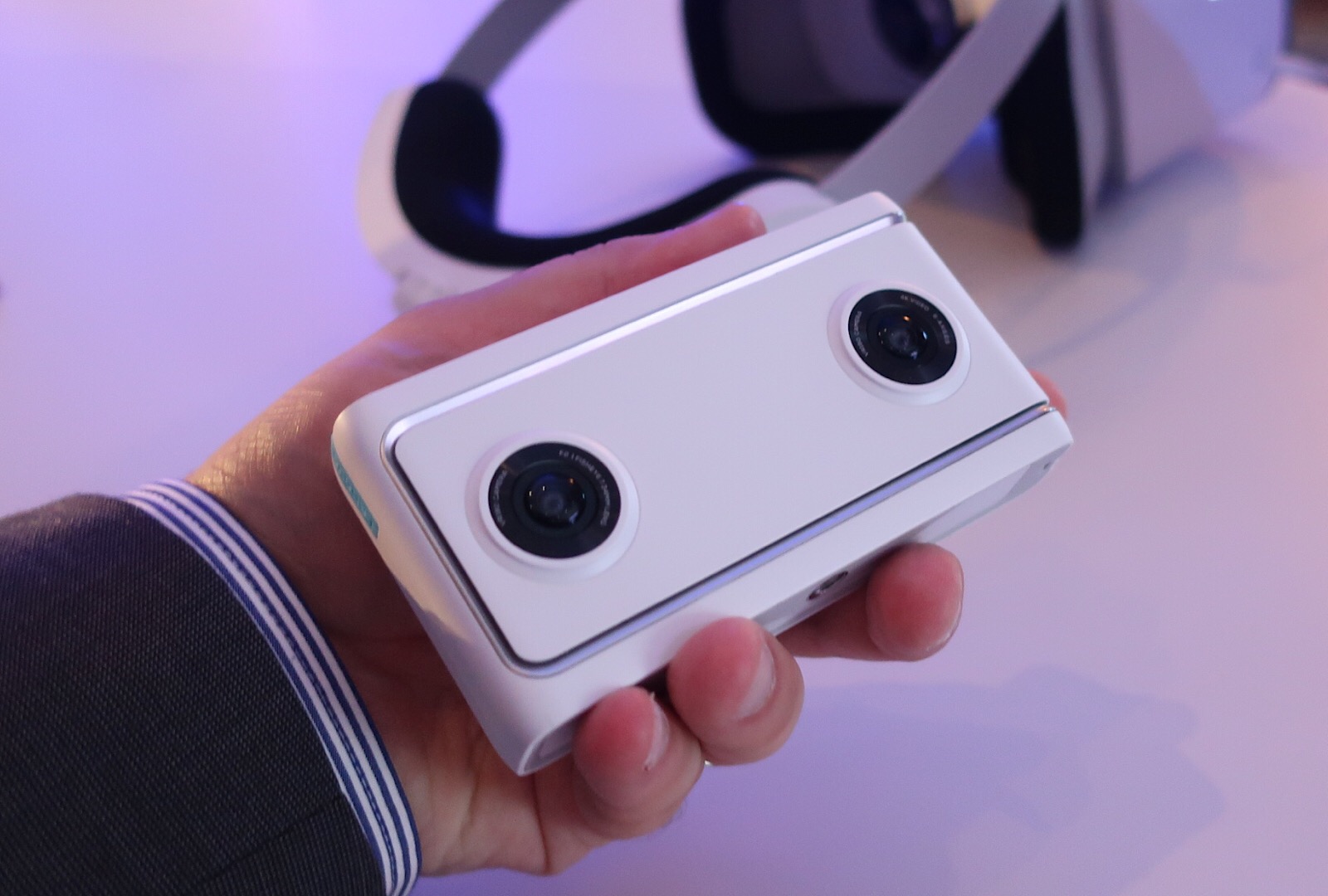 Not just any camera, Lenovo's Mirage Camera is a 3D camera built to capture videos for the Mirage Solo and other VR headsets.
Two 13 megapixel fisheye lenses capture a 180 degree arc in three dimensions, creating a home video the likes of which are more immersive, even if it lacks the head craning 360 degree view of other cameras. One might say the 180 degree image is more in line with what humans see, which would mean Lenovo's Mirage Camera doesn't need to go 360 at all.
Playing with the headset at CES 2018, we found the headset to be relatively comfortable and quite clear, but more importantly, it removed the impediment that is extra hardware and installation, with a headset that was quite literally made to be picked up and played with.
Australian pricing and availability has yet to be confirmed for either Lenovo Mirage device, but the moment it is, we'll have it for you here.
Leigh :) Stark travelled to CES in Las Vegas as a guest of Dell.