LaCie has a reputation for building external drives with heft and resistance, and its latest lets you stabilise storage needs, too.
There are folks happy with backing up once, and then there are folks who need to know their precious contents have been backed up twice, so they can securely delete them. Usually that's people working in a creative field, but it can be anyone, because the failures of backing up where drives fail can affect anyone.
However photographers who quickly have to download photos and videos from an SD card and reformat to quickly move on know that better than most. Their skill requires quick thinking and a lot of storage, and sometimes those memory cards can fail, making it an imperative to back up as soon as they can.
There are quite a few portable devices made to help with that, and some of them even sport wireless, but few back up to two drives simultaneously.
That's a technology known in the storage space as "RAID", or "Redundant Array of Independent Disks", a technology that connects two or more hard drives together to let you store information either spread out over them or backed up to each.
While that little bit of knowledge will teach you about something that's been going on in the storage space for some time, it's less known about in the portable world. We've only seen a handful of these pop up over time, but they're quite rare, and never really made to be dropped.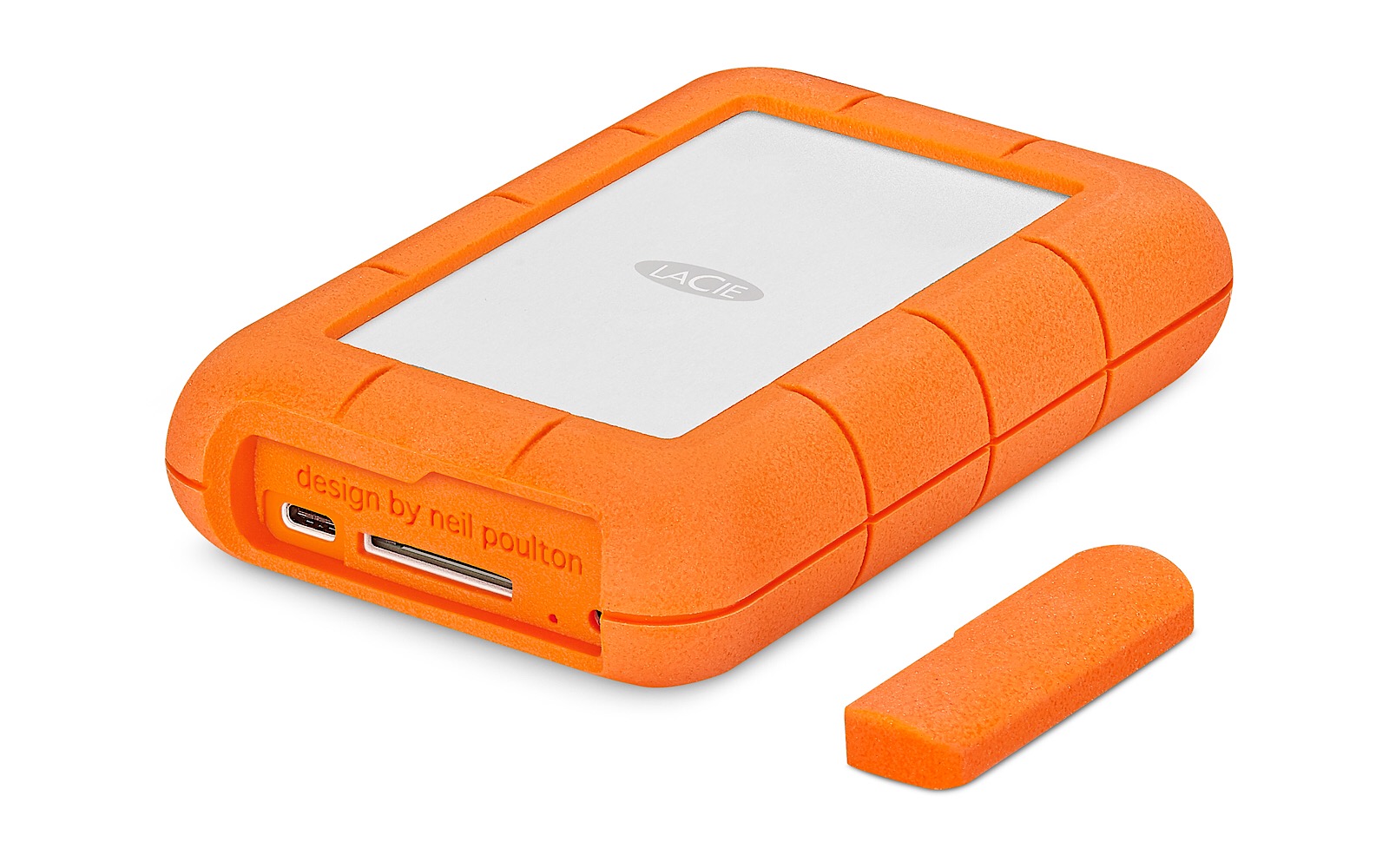 This month, however, Seagate's LaCie brand has brought the portable RAID drive to Australia, and padded it in bright orange rubber, providing shock, dust, water, and crush resistance, while packing in a USB Type C connector and an SD card reader, so people can plug their memory cards in and use their computer to quickly move files across to the drives quickly.
Those drives, by the way, can be configured to give you a full 4TB of storage spread out over both of the internal drives (presumably 2TB), or you can cut it back to 2TB in RAID 1, providing a back up the drive in a mirrored RAID configuration, essentially affording that extra bit of stability and peace of mind.
Available for $549.95, LaCie's Rugged RAID Pro isn't your cheapest drive, but then again, stability of files rarely grants that, however it's not the only drive LaCie is releasing.
A standard 2TB Rugged drive is also being released by LaCie for $219.95, complete with the orange ruggedisation, and it's even the first of LaCie's Rugged drives to include Seagate's Secure encryption technology, allowing a computer to lock the drive using software.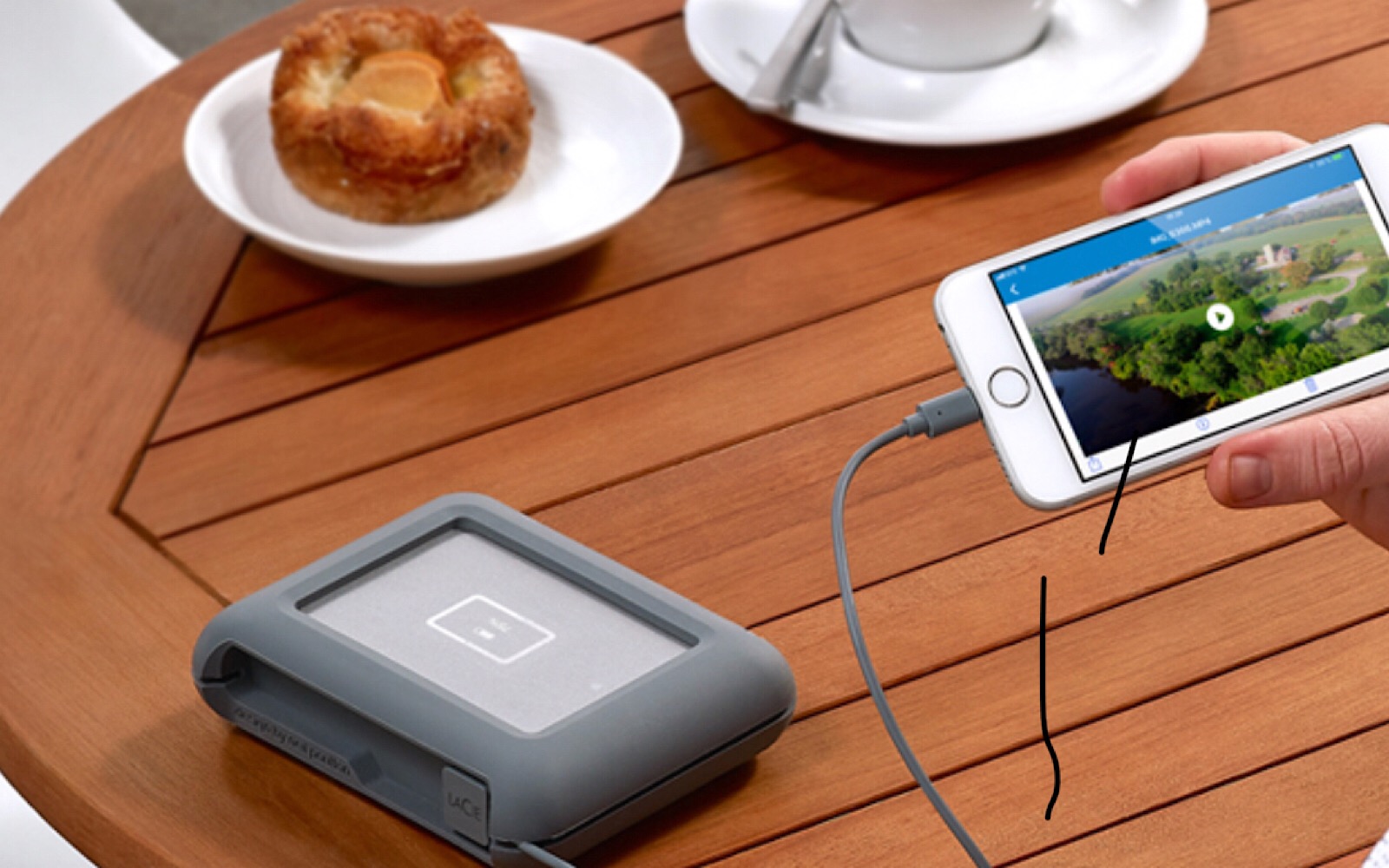 LaCie will also offer a version of its hard drives for folks who capture video using DJI drones, arriving in the form of the LaCie DJI Copilot, which also works with a special app made for the drive called the "Copilot BOSS" (which actually means "Back-up On-Set Solution). While the app lets you check what you're capturing to the drive, the drive itself is a little different from your standard drive, offering 2TB of storage, a built-in screen (albeit a fairly basic one) to let you see the transfer process, and even a battery to charge up devices like your phone or tablet.
It's worth noting that LaCie's DJI Copilot isn't dependent on having a DJI drone, and can be used with any SD card, storing data portably. In a way, it's like the LaCie Rugged RAID Pro, only without the RAID, offering an SD card slot and an easy way to back up without the computer, but only over one hard drive.
You'll find this one in stores shortly too, arriving in Australia for $549.95 in 2TB.