The latest phone from Australian e-tailer Kogan is a direct swipe at the iPhone, and not just in name.
We're used to seeing iPhone clones, and they seem to pop up quite regularly. Most manufacturers who dabble in the iPhone clone tend to evolve into their own style, however, rather than stay with the clone.
This week, Kogan is choosing to stay, announcing that a new phone is on the way, and one that borrows a few elements from Apple's iPhone XS.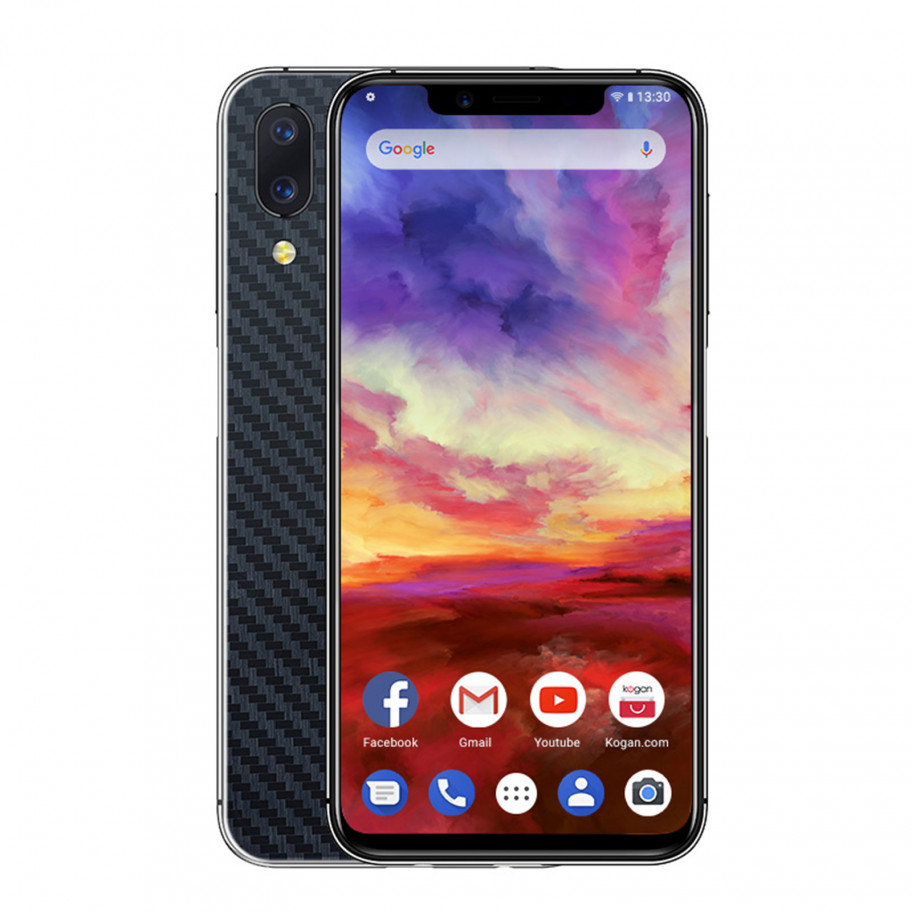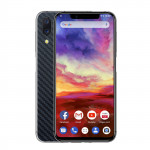 Called the "Agora XS", it's Kogan's latest phone, and one that borrows more than just the iPhone-inspired name, which clearly comes from Apple's 2018 product.
There's also the design, which clearly grabs its inspiration from Apple's iPhone XS, with the cameras set up vertically on the back and a mostly full-view button-less screen on the front. But they're clearly not the same, and you need to check the specs to see how.
For instance, there's a 5.7 inch screen that gets close in size to Apple's 5.8 inch, complete with a notch at the top, as well as facial recognition. Kogan has even thrown in a fingerprint sensor on the side, if the facial recognition isn't enough.
Those aforementioned dual cameras on the back are a little different to the dual 12 megapixel cameras used on the iPhone XS and iPhone XS Max, with a 12 megapixel paired with a 5 megapixel on the Kogan Agora XS, the latter of which likely handles a portrait style image. You'll still find a 16 megapixel selfie camera on the front, though, so high megapixel selfies are possible.
Inside, you'll find MediaTek's Helio P23 inside, paired with 4GB RAM and 64GB storage, the latter of which can be expanded with a microSD slot. We don't expect much out of MediaTek's Helio chip, as the MediaTek chips generally offer acceptable yet not great performance (at least from our experience), and it's a sign that the Kogan Agora XS isn't remotely in the same category as an Apple XS phone.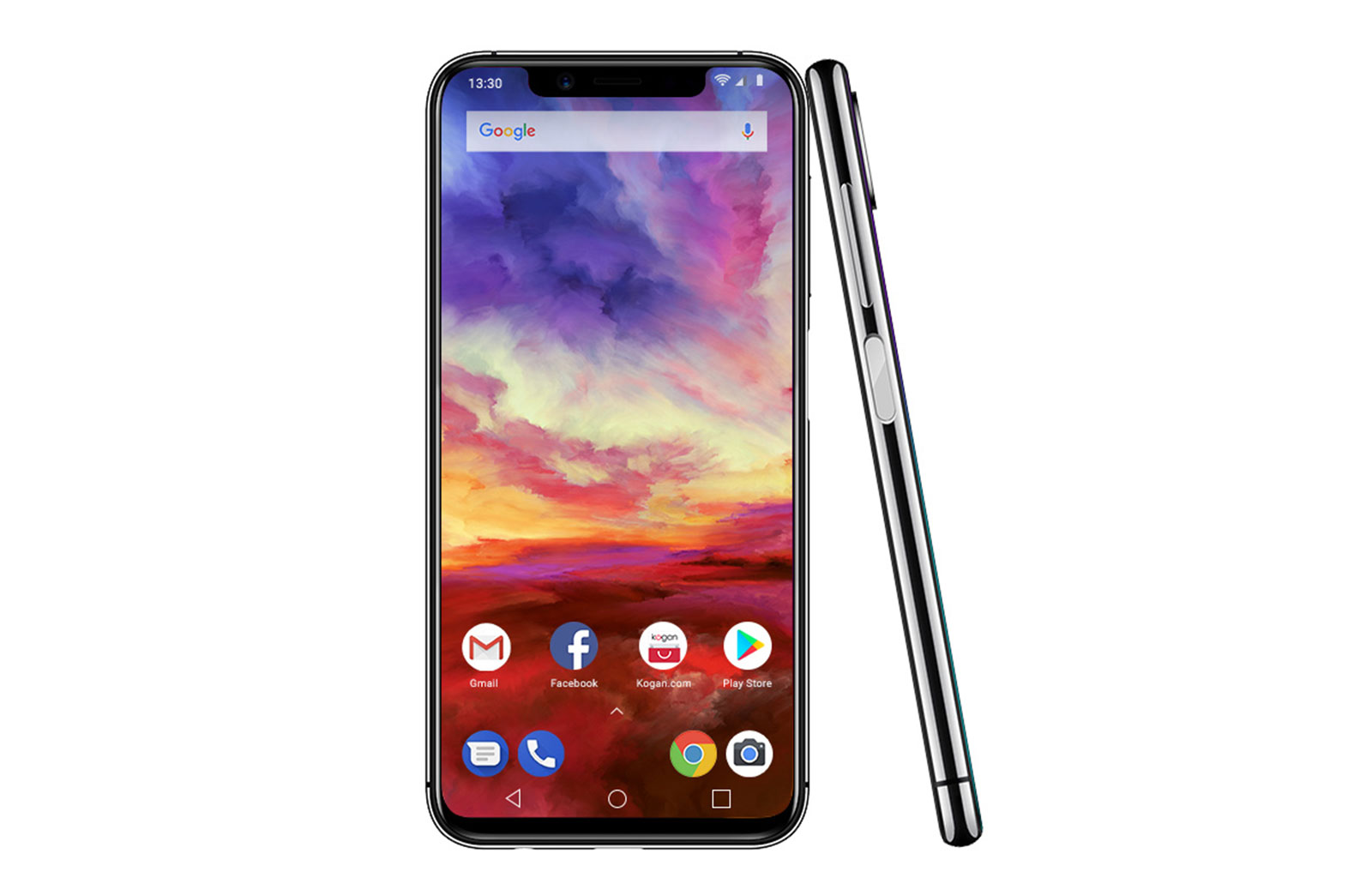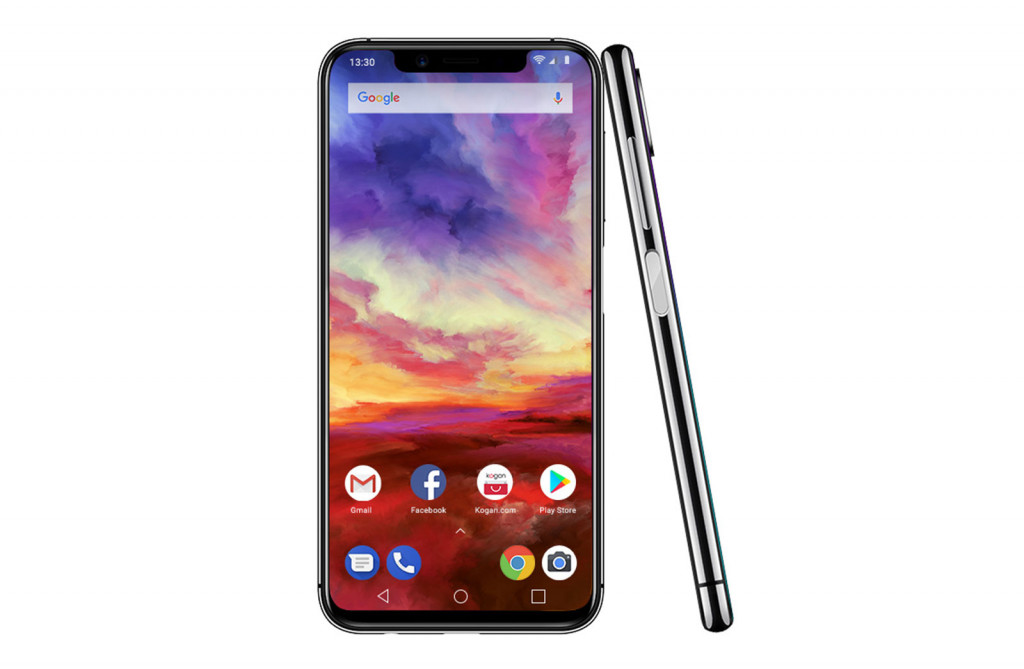 The other signs are the differences from a flagship phone, such as the low-end 4G speed which sits at Category 4 LTE, maxing out at 150Mbps down compared to the gigabit speeds iPhone XS models can hit. There's also the slightly older Android 8.1 on-board (compared to Android 9), as well as the low-res 1520×720 HD+ display, which offers a pixel clarity of 295 pixels per inch, which means you'll probably see the pixels as you use the Agora XS.
But there's also the price, because at $299 before delivery, the Agora XS is made to be inexpensive, and in a design that looks like an iPhone.
"We know Australians are searching for what seems to be a unicorn in the smartphone industry," said Kogan's Sergiy Bobrovnychyy, adding "a mobile device with the latest technology at a price that won't break the bank."
"It's incredibly exciting to be able to bring our customers the Agora XS, which effectively solves this problem," he said.
Not having played with one, we can't say if we agree, though the specs certainly suggest we wouldn't. There are some positives here, such as a big screen, wireless charging, and support for Google Pay, though the negatives include a low-res screen, a budget-to-midrange chip, the bare minimum of 4G speeds, and a lack of water resistance. This isn't an iPhone, even if it looks a little like one.
That said, it is highly possible Kogan's Agora XS could be a good phone. We'll let you know if-slash-when Kogan lets us review one.