Budget laptops tend to be a very "start of year" thing, and the return to school is to blame, something Kogan is capitalising on this year.
With the summer break coming to a close, the end of school holidays is in sight, and you know what that means: time to look at buying a new school computer. And guess what? Kogan is ready.
While we work on our own back to school guide for the year — because last year's is now out of date — Kogan is ready with its own solution, as the online etailer announces a laptop-tablet hybrid made to be in expensive, and yet still offer enough of what kids might need.
As such, the company is releasing the Atlas C300, a 13 inch notebook sporting a 13.3 inch 1920×1080 Full HD touchscreen that works with an included Windows Ink compatible pen, with the laptop sporting a 360 degree hinge to make it laptop, media player, and then some.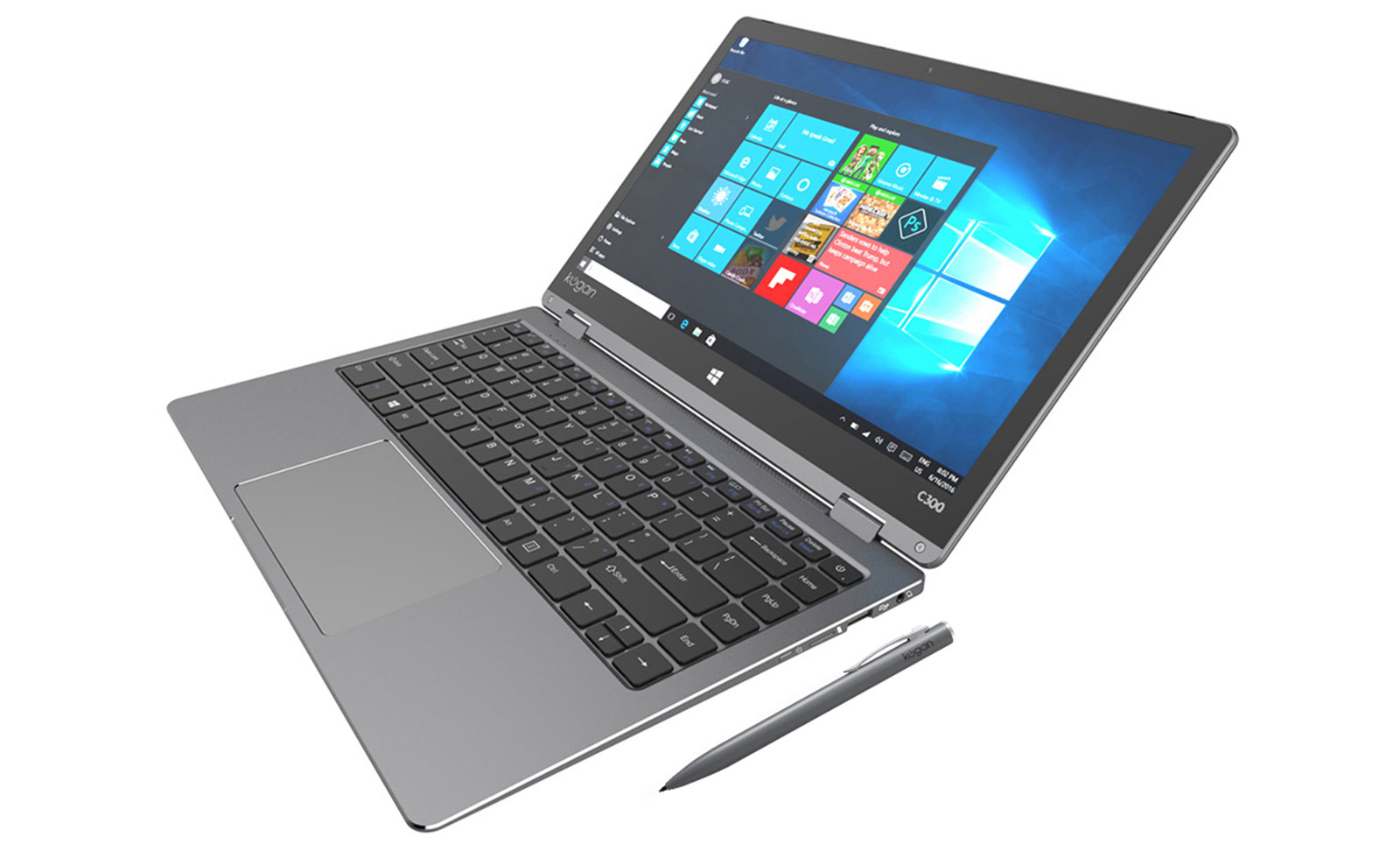 Inside, Kogan is pairing 4GB RAM with an Intel Celeron quad-core processor, as well as 64GB storage and Windows 10 Home, and while that's only likely to leave a good 40GB or so of storage, Kogan tells Pickr that not only is there a microSD slot on the side of the computer, but there's also an M.2 storage slot for the computer, allowing you to upgrade the solid-state storage and increase that 64GB amount.
Kogan has also included 802.11a/b/g/n/ac WiFi and Bluetooth, with a 5000mAh battery powering things.
"Our mission is to give Aussies access to the latest in-demand technology at an affordable price," said Sergiy Bobrovnychyy, Product Manager at Kogan.
"We take great pride in our ability to cut out the middlemen and pass on the best savings to our customers," he said.
"We are kicking off the new year with a great addition to the Atlas range. The Kogan Atlas 13" C300 Convertible Notebook is the first convertible laptop we have released, and it's available at a fraction of the price of its competitors."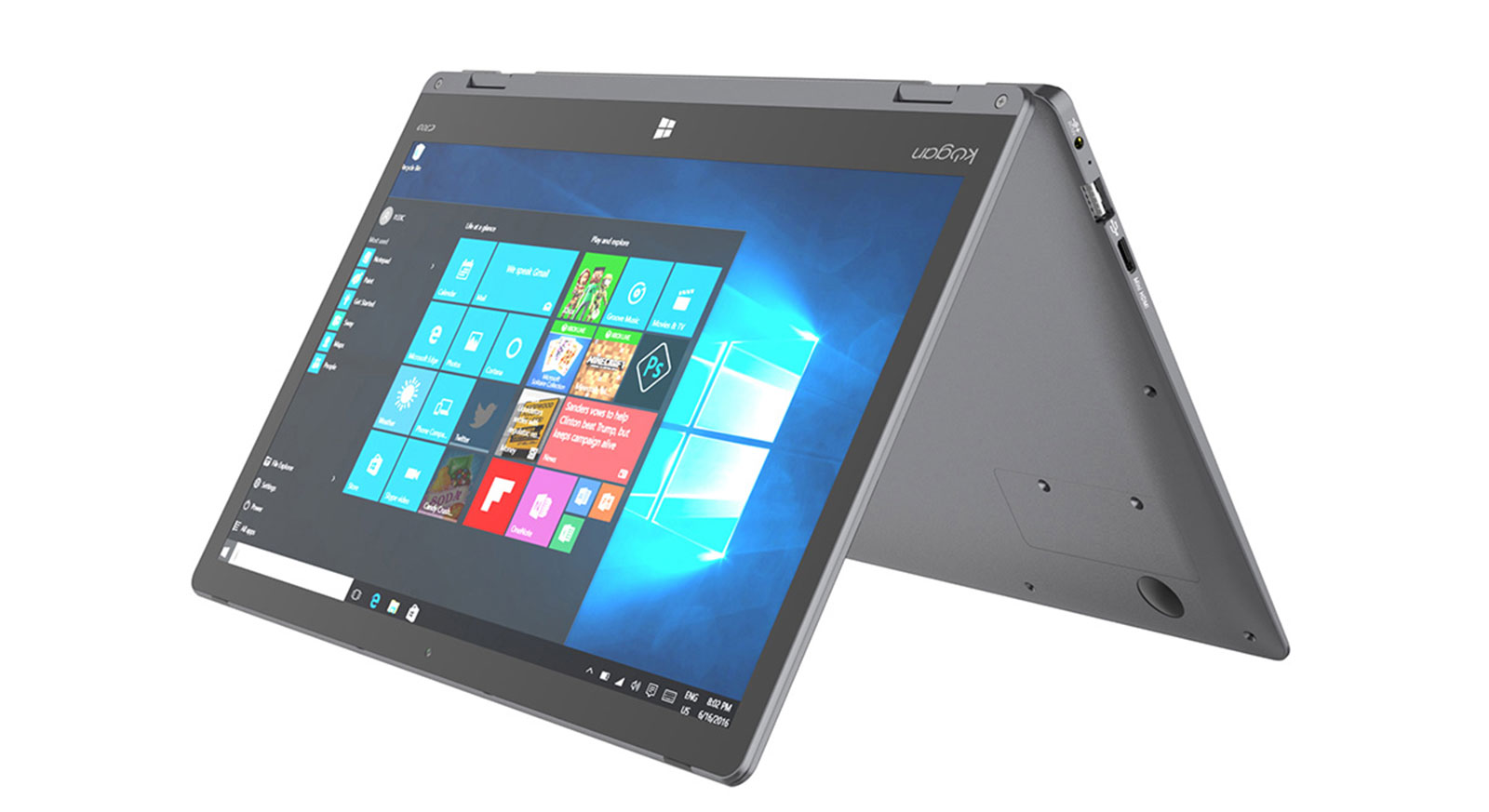 That "fraction of the price" starts at $399, with the Kogan Atlas C300 available at just under $400, though only for presale, with the company confirming to Pickr that its presale price will go up to $499 when presale is over.
Our other quibble with Kogan's C300 is that while the price may well be good, we're unsure about the performance. While we've yet to try the laptop, Intel's Celeron has always been a budget processor designed for low-end machines, and usually those of student laptops.
In fact, you can find the Intel Celeron in other student laptops and 2-in-1 notebooks like those made by HP and Lenovo, though usually in the 10 to 11 inch sizes.

Kogan is right that a 13 inch convertible for this price point is a little unusual, but whether it's a good value or not will depend on how much you prefer the 13 inch size to the smaller computers, and how much you trust Kogan as a computing brand.
If you can find yourself comfortable with 13 inches and Kogan's branding on a computer, you'll find this one in presale now, and shipping on January 25, just in time for the start of the school year.