Amplifiers don't dominate the home theatre of every home, and as the soundbar takes over, JBL has offered an option for rooms of all sizes with its latest range.
The home theatre has changed over the years, and while the perfect film rendition used to require an amplifier and several speakers, these days, it's not quite as extensive.
These days, watching movies at home doesn't need a big sound system, as the big speaker system transforms into the all-in-one speaker that is the soundbar, replacing the multi-speaker stereo system with a single speaker block and maybe even a subwoofer off to the side.
There are lots of different models out there, from variants that fire the sound up and around to create the sensation of 3D sound to those that are so self-contained, they make the sound appear so much larger from what is basically seen as a stick of sound. That is what the soundbar is, however, with a speaker bar that pushes out the sound.
This week, there are a few more variants arriving in Australia, as JBL offers a few more options for rooms of different sizes, releasing a two channel "Studio" soundbar, as well as models that offer 2.1, 3.1, and 5.1 sound. That's essentially two channels and a subwoofer, three channels and a subwoofer, or five channels and a subwoofer to create the sensation of a more enveloping movie experience without going to as great a deal setting it up.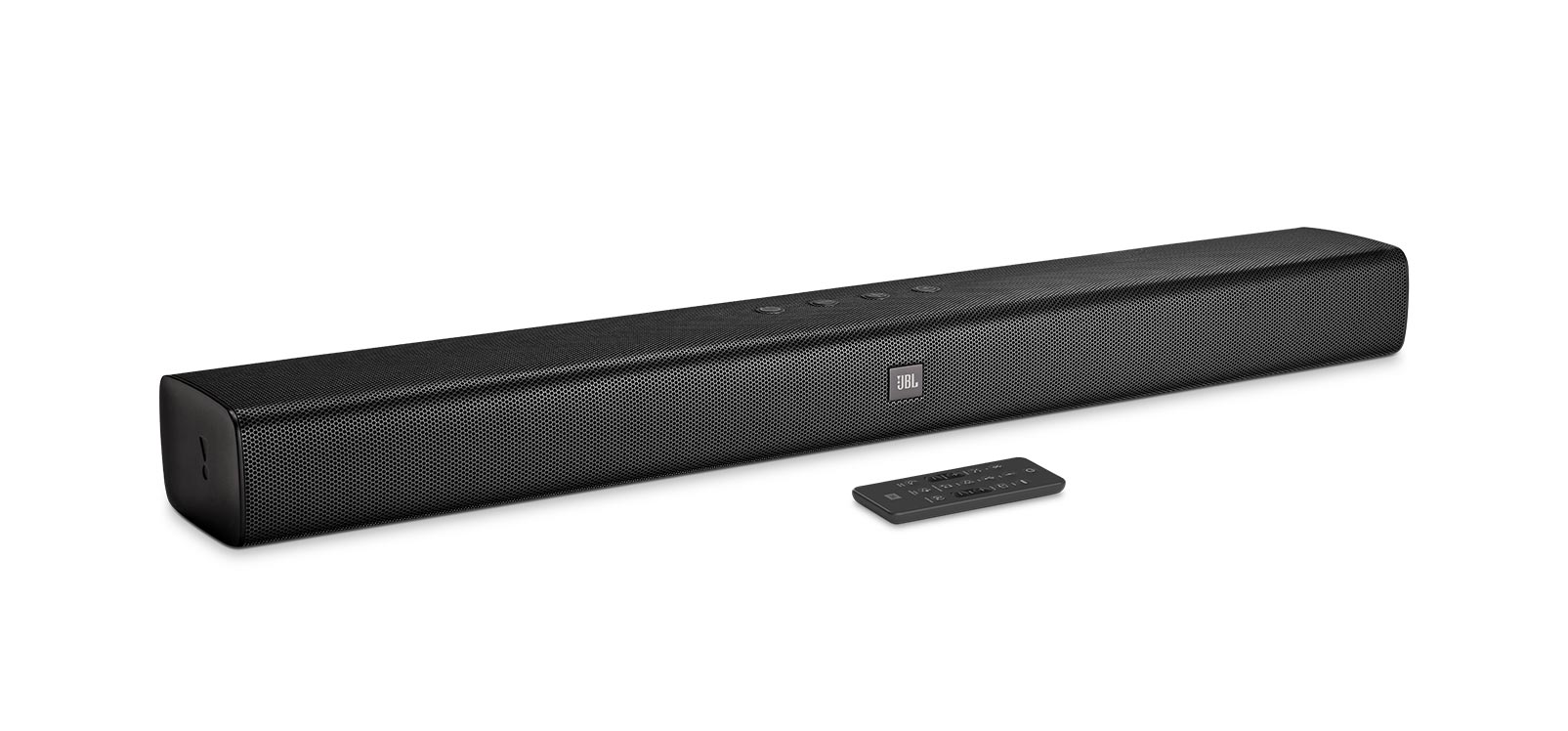 JBL's approach is largely what soundbars are typically modelled in, with a single soundbar and the speakers inside, though the 5.1 is particularly interesting, with extra speakers sitting on either side of the soundbar to extend the sound experience, allowing you to detach them to place them around the room.
It's called the "Bar", and the entire range offers HDMI, optical, and auxiliary ports for connectivity, though the 3.1 and 5.1 JBL soundbars feature a 4K HDMI pass-through connection for modern TVs, too.
Wireless connectivity is also offered throughout the range, with Bluetooth connectivity to let you stream music from a phone or tablet to the either soundbar with ease.
"Designed with the user in mind, it is the ultimate home audio solution for every type of listener, and the perfect accent to any living space," said Marcus Fry, Brand Activation Director for Harman in Australia and New Zealand, the owners of the JBL brand.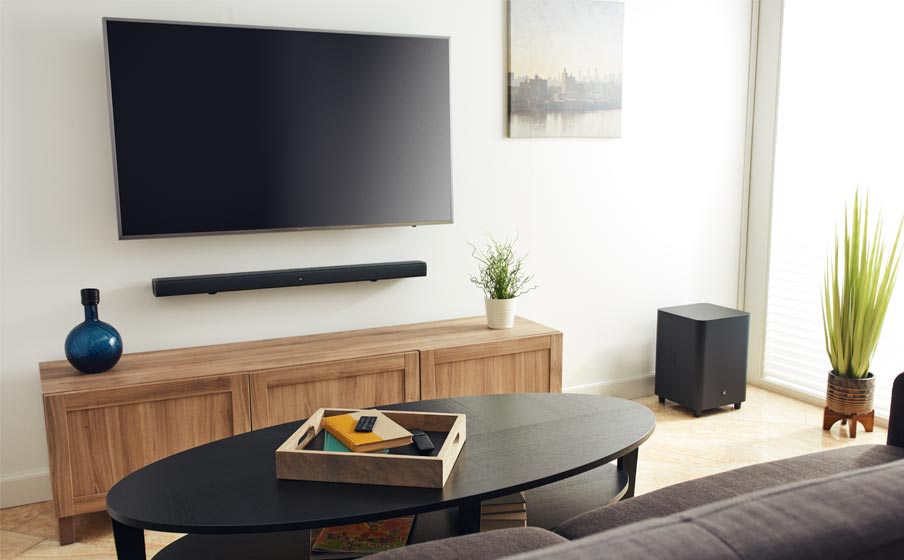 There's a good 300 watts of power for the 2.1 variation, 450 watts for the 3.1, and 510 watts for the 5.1 inch model as well, with a 10 inch subwoofer for each of the x.1 variants.
JBL's Bar speakers will be joined later on by the "Link Bar", one of the first soundbars to feature Android TV installed complete with Google Assistant built-in. It will connect to TVs and control them with voice, effectively turning older TVs into smart TVs when plugged in.
Unfortunately, the regular JBL Bar range will lack this feature, with the Link Bar not arriving until October.
As for if or when the Bar range will get this feature, that remains to be seen, though we suspect the Bar range will just have to go without until newer models arrive, likely early next year in time for CES 2019.