Not sure whether you want a speaker or something with a little more? Google's Home Hub is getting a little friendly competition as JBL joins up.
Everyone has a speaker, but some speakers can do more. If you can wirelessly connect to a speaker, you have a fairly modern speaker. It might even be portable.
And if you can talk to your speaker and have it act on command, you have a smart speaker.
But if you want a speaker that not only does commands, but shows you activities on screen, you might be looking for something that looks and sounds like a speaker, but is actually a display.
Specifically, you might be looking for a "smart display", a relatively new bit of technology that Google and Amazon have each been toying with that allows you to control the sound and see the results.
Recently, Google released its Home Hub, which basically allowed you to talk to the Google Assistant using a 7 inch touchscreen, touching the screen to control other aspects like swiping through songs or selecting different videos, and there's more they can do. Because a smart display is connected to your life, it can show your calendar, the weather, news, and more, and call that information out to you using the speaker it has built in.
These smart displays can kind of feel a little like a digital photo frame, because when they're idle, they often switch back to showing either a clock or a selection of photos, but sound isn't always the biggest part of the package.
But what if it was?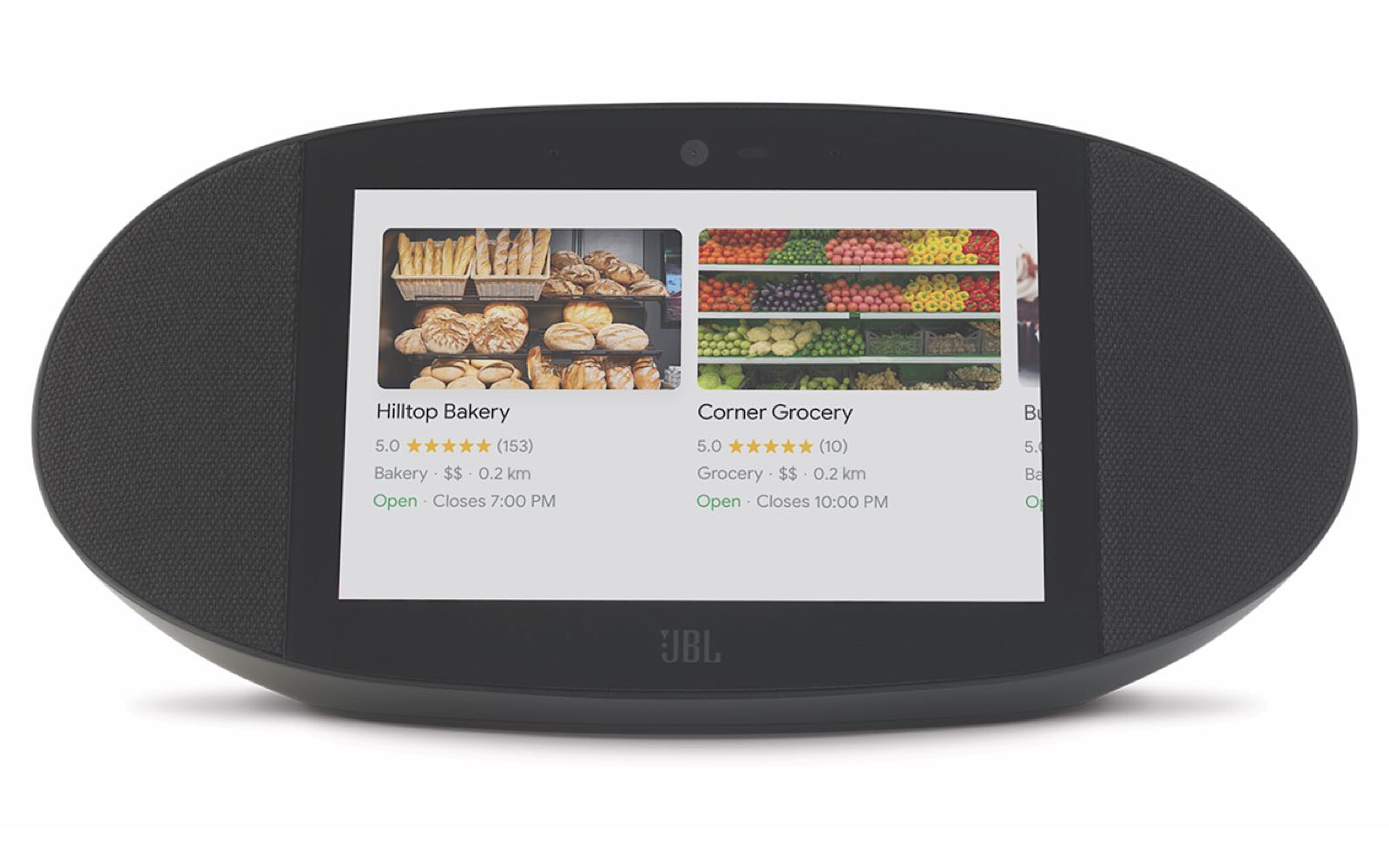 This week, JBL is releasing its take on the smart display, packing in an 8 inch screen into a oval speaker it calls the Link View.
JBL's Link View includes two stereo speakers on either side of the screen, with a microphone built in to listen out for commands, and it also has something extra inside: a camera.
It's something Google went without on its Home Hub, but it makes an appearance here, meaning you'll potentially be able to use the JBL Link View to chat to friends using the video camera when someone calls in.
"Research shows voice activated speakers are no mere novelty. Sixty percent of owners now consider them a necessity," said JBL's Marcus Fry.
"By continuing to enhance their experience by adding HD display with a touch screen and a front-facing camera, people will find even more ways to make these speakers an important part of their lives, routines and enjoyment," he said.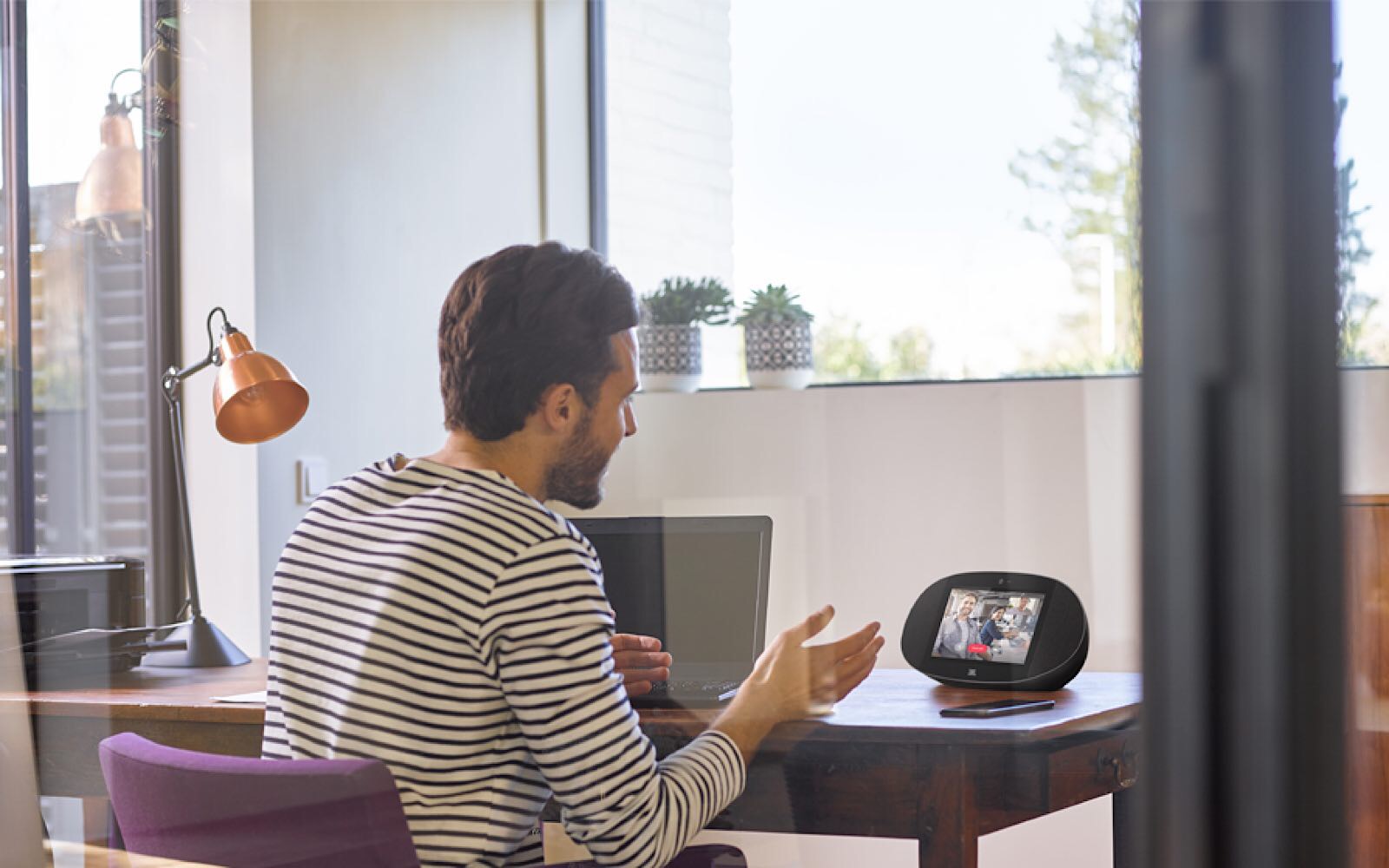 Looking at the JBL Link View, it appears the focus on this device was speaker first, smart display second, as the whole thing appears almost as a football of a speaker with the screen inside. If audio quality is an important factor in a smart screen, this should bode well, as JBL's heritage is in sound first and foremost.
Granted, the price is a little different, and while JBL is competing with the likes of Google's own Home Hub smart display, the might come off as higher than you'd expect. As such, JBL's Link View arrive with a price closer to $349.95, while the Google Home Hub sits at $219, giving them a little over a $100 between them.
As to whether JBL's is worth the extra, that's something we'll wait to see, but if picking up video calls at a speaker seems like a wise idea, you'll find it in the JBL Link View from this month for $349.95.