HTC hasn't yet revealed its hand for the 2018 flagship phone fight, but it's ready with something for the mid-range, and it is very, very similar to something we saw last year.
In technology, it's not unusual for concepts, features, and designs to trickle down from the high-end to something a little less expensive. It usually takes a matter of months, but it happens, and the technology that normally graces the expensive models first does eventually land at the door of the less expensive later on. It can take months stretching all the way to years, and it's dependent on the plans and prices of the company in question.
For instance, budget phones are now seeing cameras with high megapixel counts after years of seeing high- and mid-range phones get them. That's just one example, and with HTC's latest, you can see a little more, as it squeezes much of the juice from what made 2017's U11 a success, and drips it into a new phone.
Yes, it's time for another new phone, which means one more entry into the Pickr Trackr, and one more for you to choose from. This one won't compete with Samsung's latest, or even the next flagship from Sony or LG, or even HTC.
Rather, HTC is introducing the U11 Life, a model that is essentially a slightly cut-down HTC U11 for a less prominent price.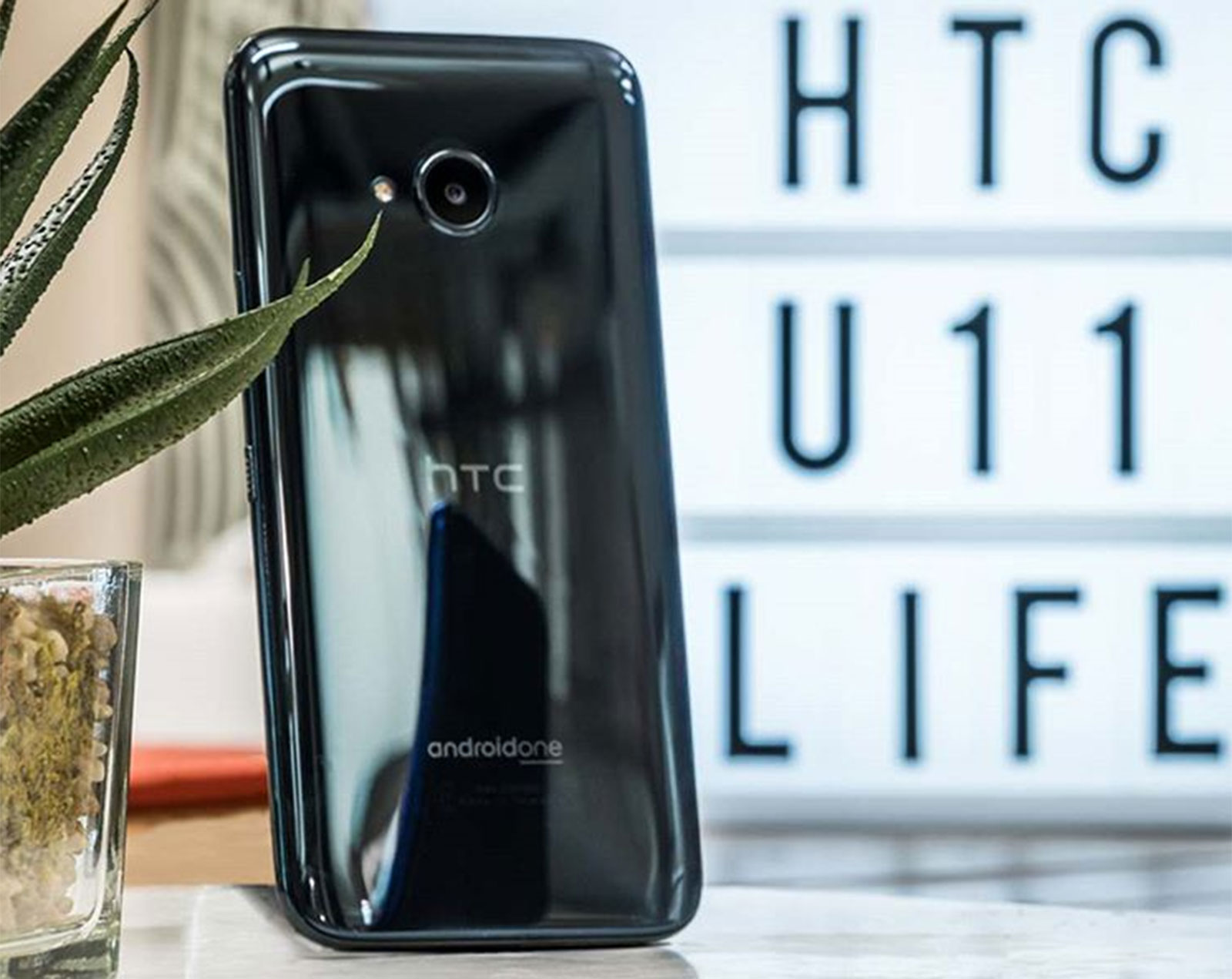 Much of the slick and shiny design language is there in the U11 Life, though the glass of the original has been replaced by acrylic in this version, but some things have stayed, like the weather-resistant IP67 design, which means you can take it into water and it won't stop working or need a rest in rice.
HTC has switched out the high-end Qualcomm Snapdragon 835 from last year, adopting the mid-range Snapdragon 630 instead, which should be more than enough, especially when used with the 64GB storage and 4GB RAM, and Android 8.0.
In fact, the inclusion of Android's latest operating system is one of the interesting parts because on this phone, it runs stock Android. That means there's no HTC Sense, and it's just standard Android 8.0.

That'll make the experience slightly different, and more like that of the Pixel 2, but it also has HTC's cameras in there for good measure, with a 16 megapixel camera on either side, support for 4K video on the back, and HTC's USonic audio technology that is Hi-Res Audio certified and turns the included USB Type-C wired earphones into noise cancelling earphones.
And the point of this one is to bring people to HTC with a decent price, with the U11 Life grabbing a local price of $599, with plans on Vodafone.
As for whether it will make the dent HTC hopes for, that remains to be seen, but with HTC's mid-range and budget efforts rarely feeling like the flagships, this is a fairly good move.
Now we just need to see what else it has in store for the year, with a flagship phone coming up next.