Metal and plastic may not be the only choices to wrap your computer in, as HP chooses something else.
Plastic. Aluminium. Magnesium. Titanium. Carbon fibre. We've seen them all in laptops and tablets, and these have become the default go-to materials of the modern computer.
But in HP's latest laptop, the focus has shifted to something else. While glass makes its way to smartphones, HP is looking to a different material, and one that isn't exactly familiar to computers: leather.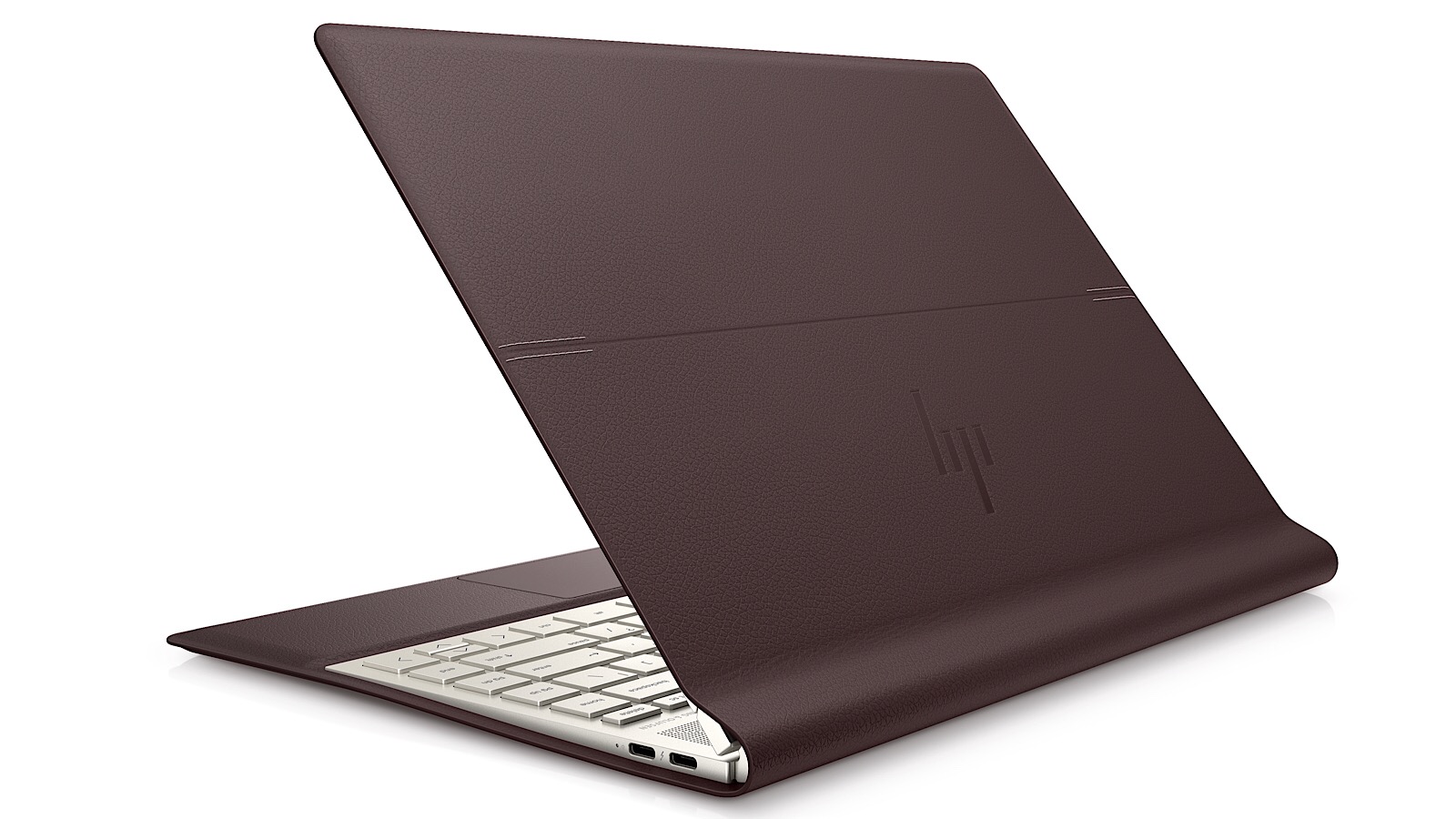 That's part of what makes HP's Spectre Folio different, with a full-grain leather casing that isn't just a slip case over the 2-in-1 tablet laptop, but rather part of the design.
The leather casing forms part of the hinge, providing a firm yet flexible form-factor that wraps around a metal laptop and a 13.3 inch screen.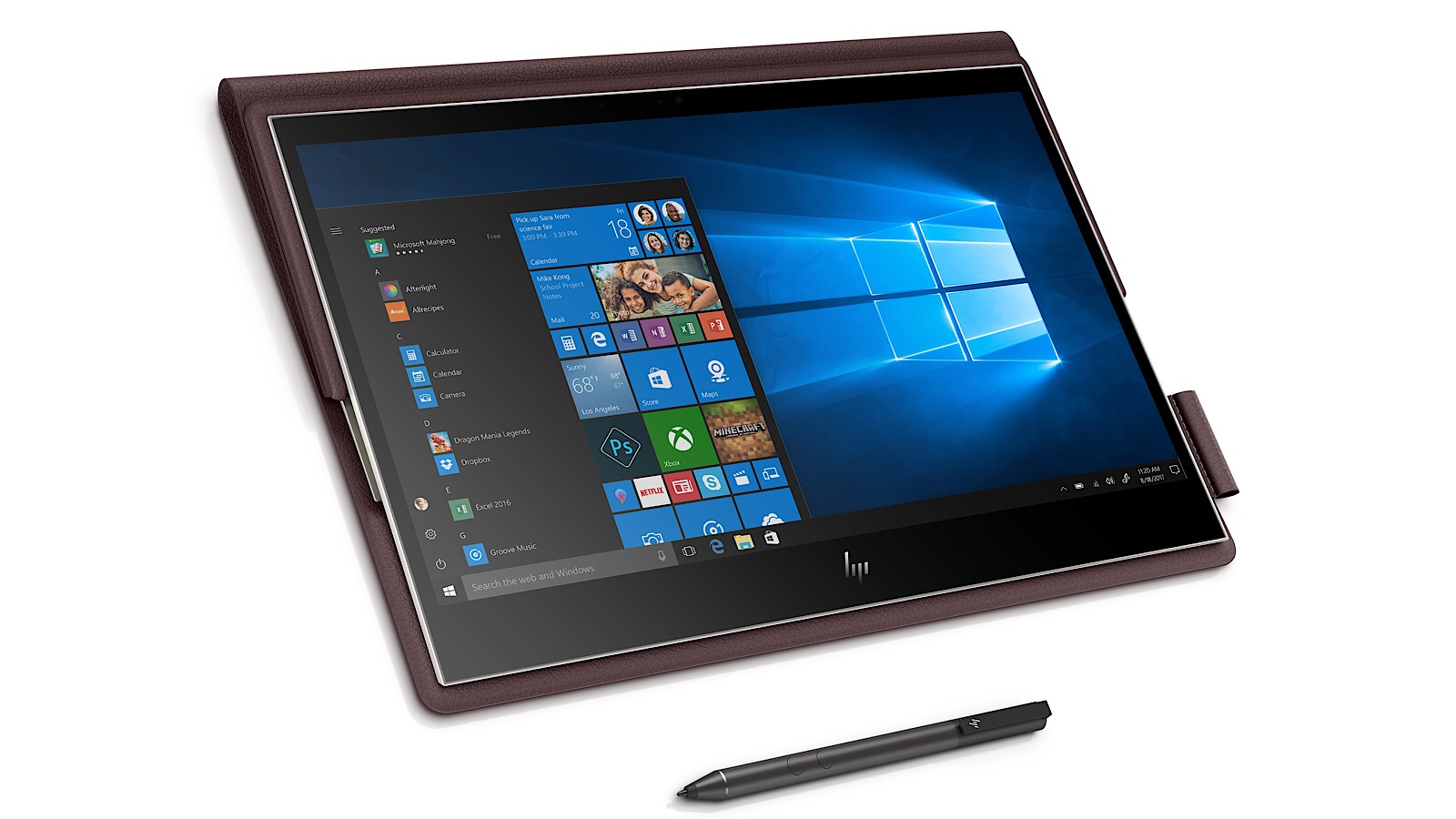 Inside that computer is one of Intel's latest eighth-generation processors, a Core i7 with a fanless design paired with up to 16GB RAM, and up to 2TB of solid-state storage. There's also a pen, a touchscreen, and support for LTE technology if you go all out, with either nanoSIM or eSIM depending on the model.
Interestingly, there's a battery life sporting up to 18 hours, which given the size is particularly interesting.
"The HP Spectre Folio is the PC reinvented, achieving the perfect balance of luxury design and cutting-edge engineering. It combines sophisticated style with incredible versatility to deliver an Always-Connected PC experience our customers are looking for," said HP's Chris Price.
"HP continues to create the world's most exciting devices that are leading the PC category into a new era of innovation," he said.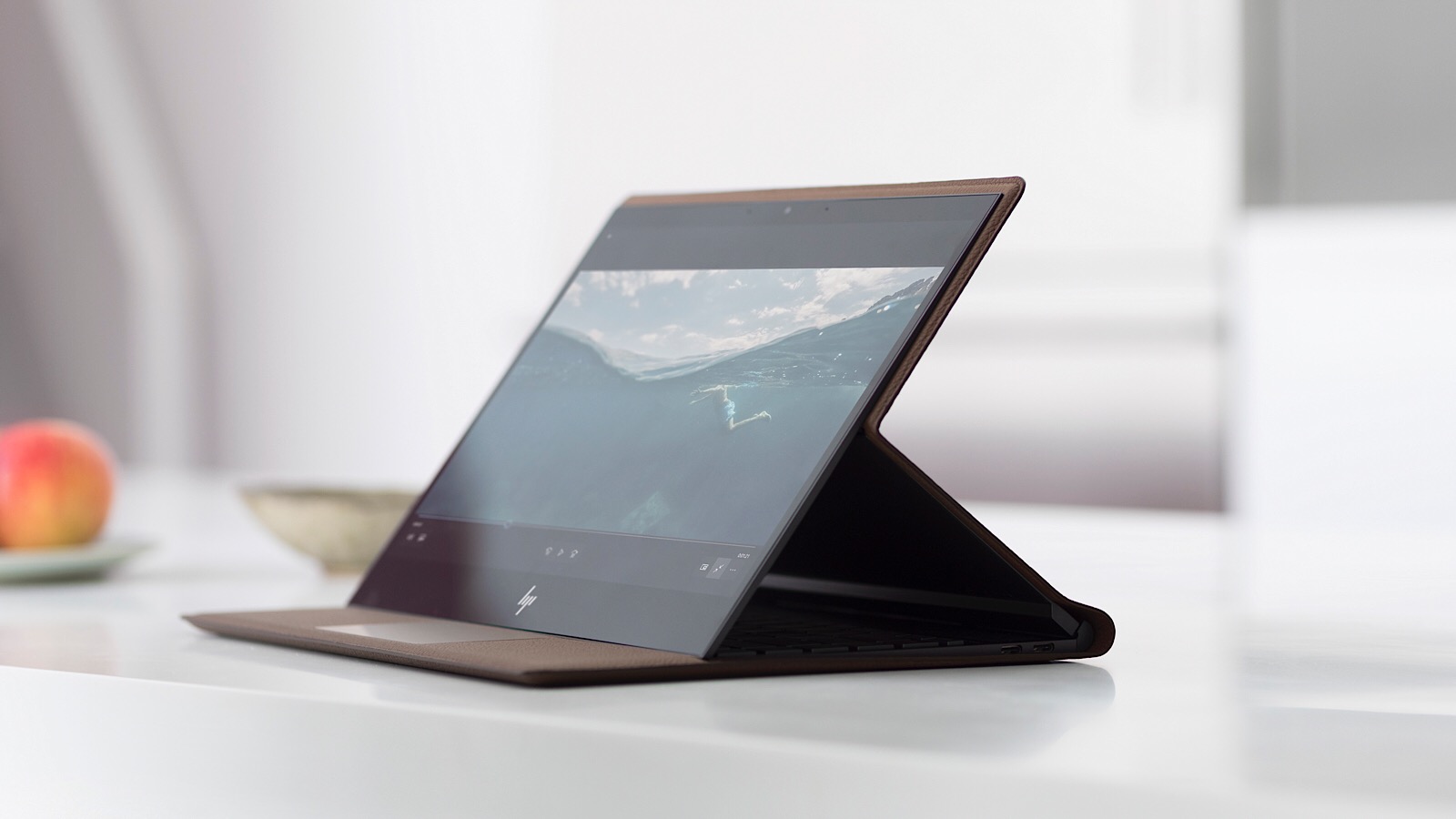 While the decision to go with leather will come off as a luxury material to some, there will be others a little more perturbed by HP's decision here.
Specifically, folks who have an aversion to leather may be left out in the lurch with this laptop, with no variation of the HP Spectre Folio that appeals to vegans or anyone else who wouldn't want their computer wrapped in leather.
In fact, when Pickr asked HP whether it would be providing a leather-free variant of the Spectre Folio, it told Pickr the following:
"HP has today launched the world's first leather convertible PC, the HP Spectre Folio, which transforms the PC experience with purposeful innovation and a unique form factor built for modern lifestyles."
That was the second response from the company, after being told its natural leather "shares the same characteristics as designer handbags with 100% full grain leather" and that it "is a bi-product of U.S. bovine cattle bred for consumer purposes, specifically meat production".
Neither response particularly answers the question of what you do if you don't agree with leather in your product, and may not appeal to everyone, ashame given the HP Spectre Folio looks like such a nice laptop.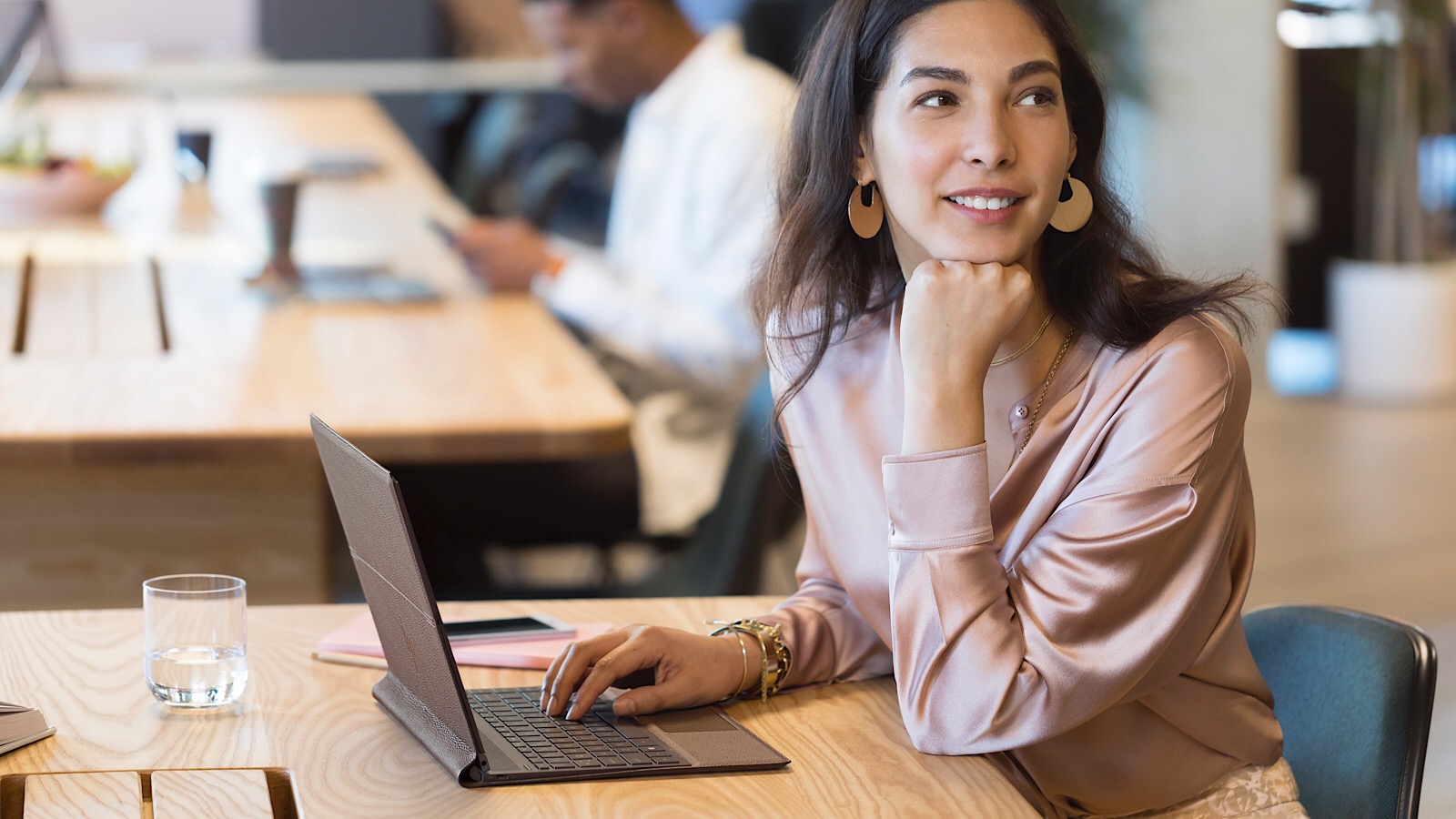 As a point, this writer isn't vegan nor does have a particular dislike of leather, but he doesn't speak for everyone. If you do, however, you won't yet find a variant of the Spectre Folio suitable for you.
However if leather isn't a concern you'll find the HP Spectre Folio at Harvey Norman, JB HiFi, and HP's website from November 1, arriving with a starting price of $2799.