February may well be the month of the new smartphone thanks to Mobile World Congress, but it's turning out to be a time for cameras, with manufacturers getting new gear out for the year in the past few weeks.
With Panasonic and Olympus recently revealing their hand, Fujifilm is ready with a couple of newbies of its own, almost with a Goldilocks offering something a little big and something a little smaller.
Fujifilm's first 2018 offering is the X-H1, a new flagship camera sporting 5-axis in-camera stabilisation, and a 24 megapixel sensor working with the company's X-Processor Pro images processing engine.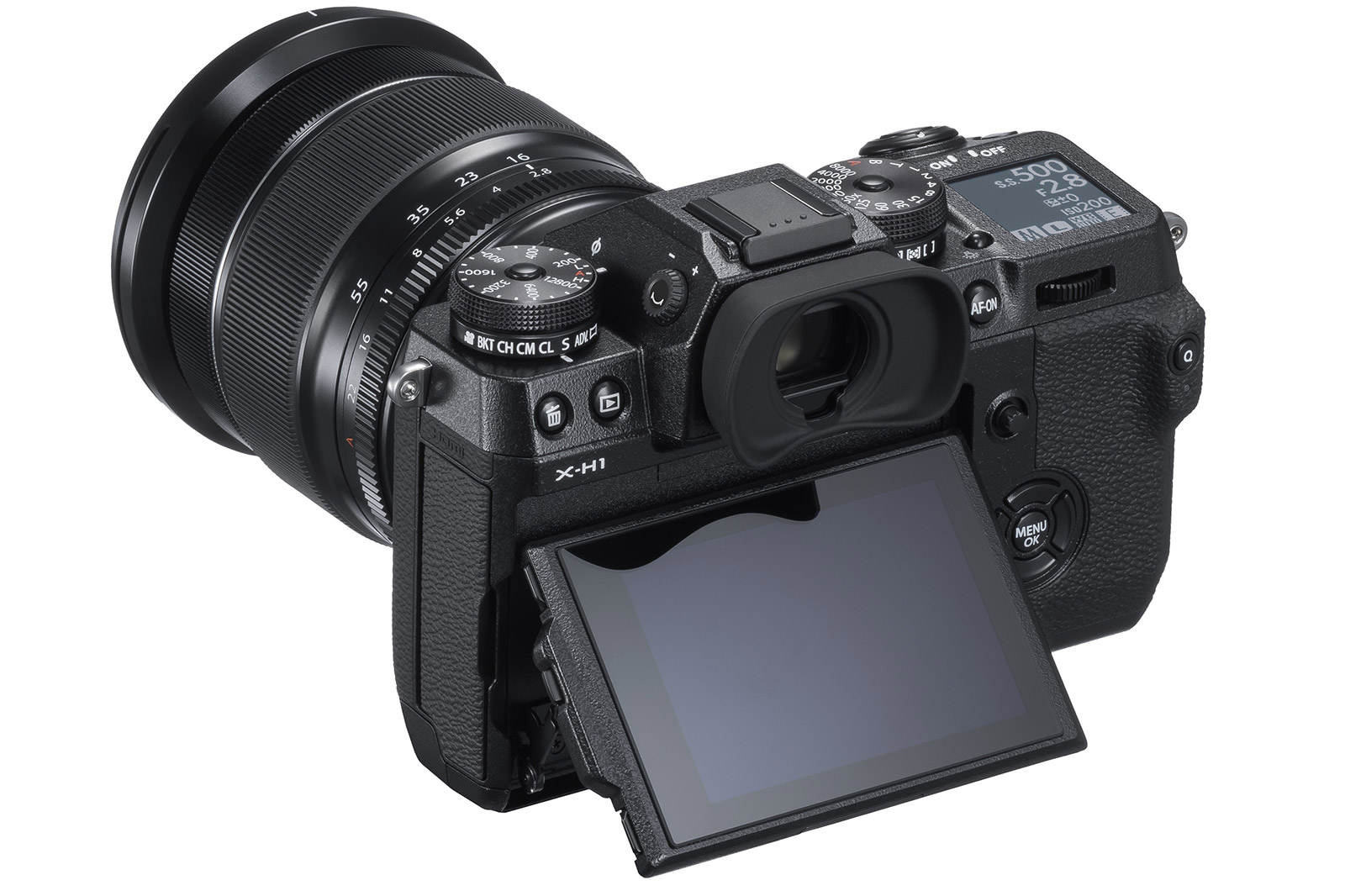 The camera itself isn't necessarily the biggest around, but that's intentional, relying on magnesium alloy on the design to make it relatively lightweight. While it's meant to find a middle ground between big and small, Fujifilm has provided two sets of LCD screens to make things easier, with a 3 inch tilting touchscreen on the back, as well as a 1.28 inch LCD at the top of the camera for controlling the image better.
Stills are obviously a part, but much like other cameras released this year, 4K video support is included as well, sporting the bigger proper 4K Ultra HD video mode of 4096×2160, as well as a 24-bit sound recording using the internal microphone.
There's also a new film simulation mode meant to recreate the feel of film, while the Full HD mode can shoot at 120 frames per second offering for slow motion control.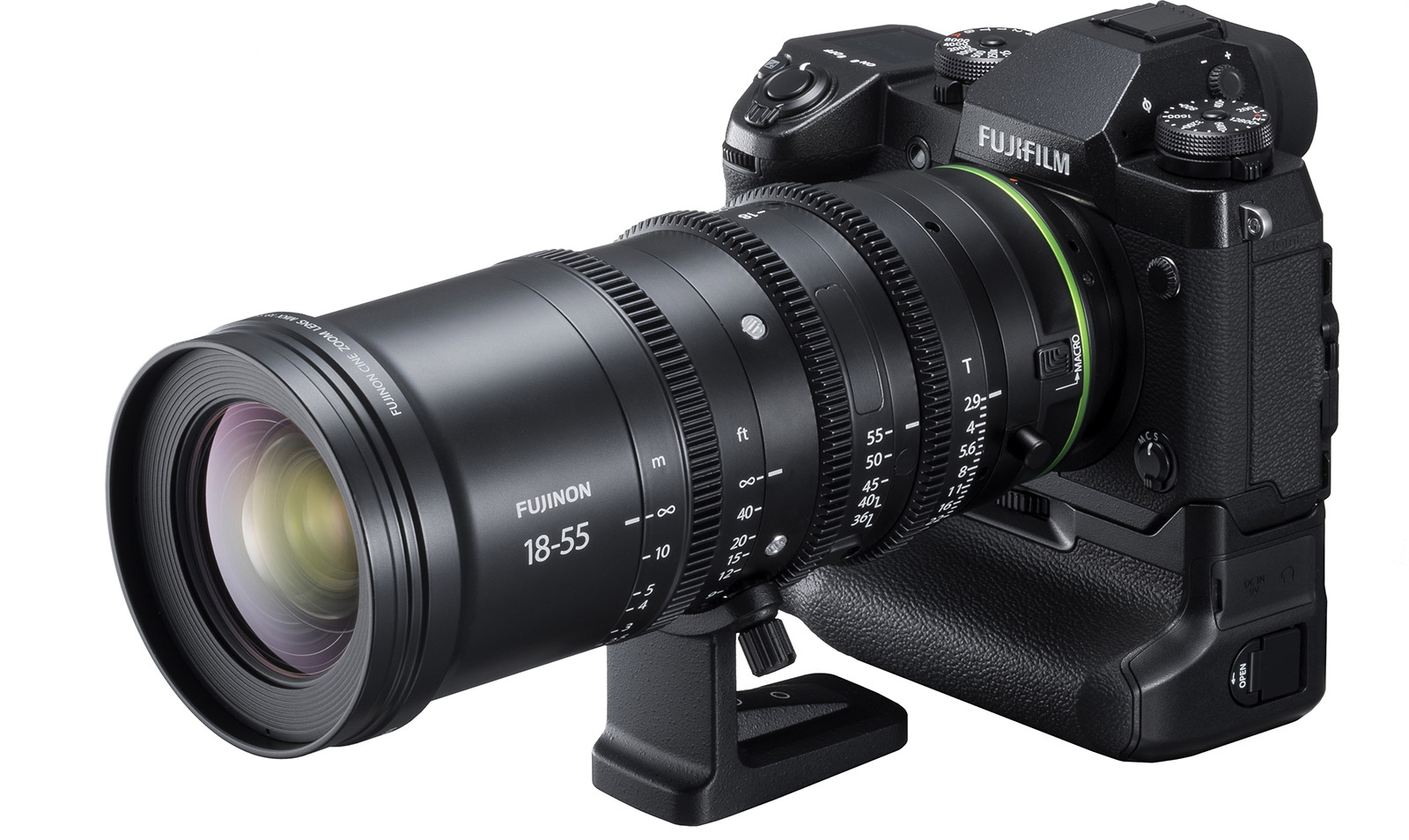 "The X-H1 has once again raised the bar for Fujifilm cameras by combining the capabilities of still photography with cinematic video quality to produce outstanding image production," said Alex Zitser, National Product and Marketing Manager for Fujifilm Australia's Electronic Imaging department.
Meant for the professional market, Fujifilm's X-H1 is priced above $3K, with the camera sporting the vertical grip for $3399 locally.
Over on the smaller side, the company is showing off the Fujifilm X-A5, a much more compact mirrorless camera sporting a 24 megapixel sensor and the ability to capture in 4K, too, making it a pint-sized filmmaking machine.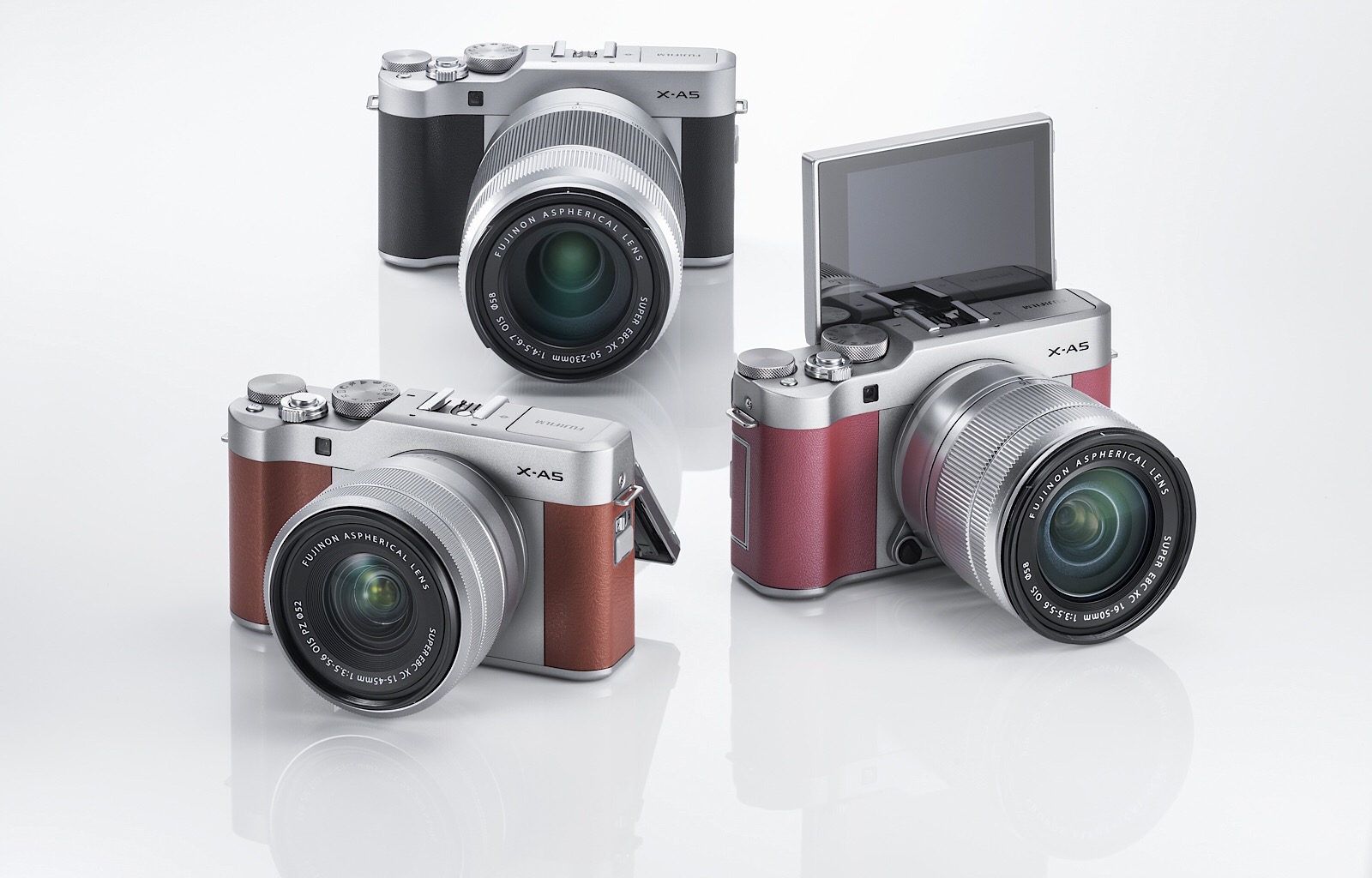 That last one — tiny and 4K — is becoming fairly common for mirrorless interchangeable cameras this year, and off the back of Olympus' new Pen model, it seems like we're going to see quite a few of these.
Granted, it's worth recognising that most cameras rely on a different lens system, and that's no different over on the Fujifilm side of things. In fact, the lens the X-A5 arrives with has been specially developed for the A5 camera, with a 15-45mm optically image stabilised kit lens, relying on an electric powered zoom mechanism that makes video a little more stable with consistent zoom, while the minimum focus distance of 5 centimetres means a degree of macro support is included, too.
On the whole, the Fujifilm X-A5 camera will also support Bluetooth for easy image sharing between phones and tablets, and like its larger sibling, will get film simulation modes borrowed from what Fujifilm is well known for: film.
Different from its X-H1 big brother, the X-A5 will be a little less expensive, sporting a recommended retail price of $899 when it lands in Australia this month.