The next Fitbit won't just be better made, but it could track more, too, making it useful for swimming, sleeping, and staying in shape.
It's no good if the device entrusted with monitoring your fitness levels decides to shut up shop during your activities, and yet that happens.
You might be running or jumping, and the wearable falls off, crashing to the floor, and shattering. Or you might decide to go swimming, only to have the water resistance decide to say "not today", and stop working. It's hard to know when to trust water resistance on devices, and so many go without tracking those water-based activities.
Fitbit has decided that's enough of that, and with the third version of its "Charge" wearable, is making things a little better.
This week, Fitbit has announced that Charge 3 will not only get some of the new technology seen on its smartwatches, but that the device will also become more durable, relying on aerospace-grade aluminium, Corning's Gorilla Glass 3 for protecting the display, and even a swimproof design so that you can take the wearable in the water — in chlorinated water, no less — and not risk the device's death.
"With Charge 3, we are building on the success of our best-selling Charge franchise and delivering the most innovative tracker on the market, offering an extremely slim, comfortable and premium design, along with the advanced health and fitness features our users want," said James Park, Fitbit's Co-Founder and CEO.
Those features include smart features to connect to your phone, but also ther ability to track exercises, including bike riding, running, weights, yoga, and yes, swimming. In fact, water is a big factor of this one, with the Fitbit Charge 3 water resistant to 50 metres, with the Fitbit Swim Mode able to show how you're doing in real time.
Algorithms on the device and through the app on your phone will help keep track over your vitals and the things you can do to be better, and while there's no dedicated GPS in the Charge 3 like there is in the Fitbit Ionic, it can stay connected with a phone nearby, such as the one many run with and rely on for music.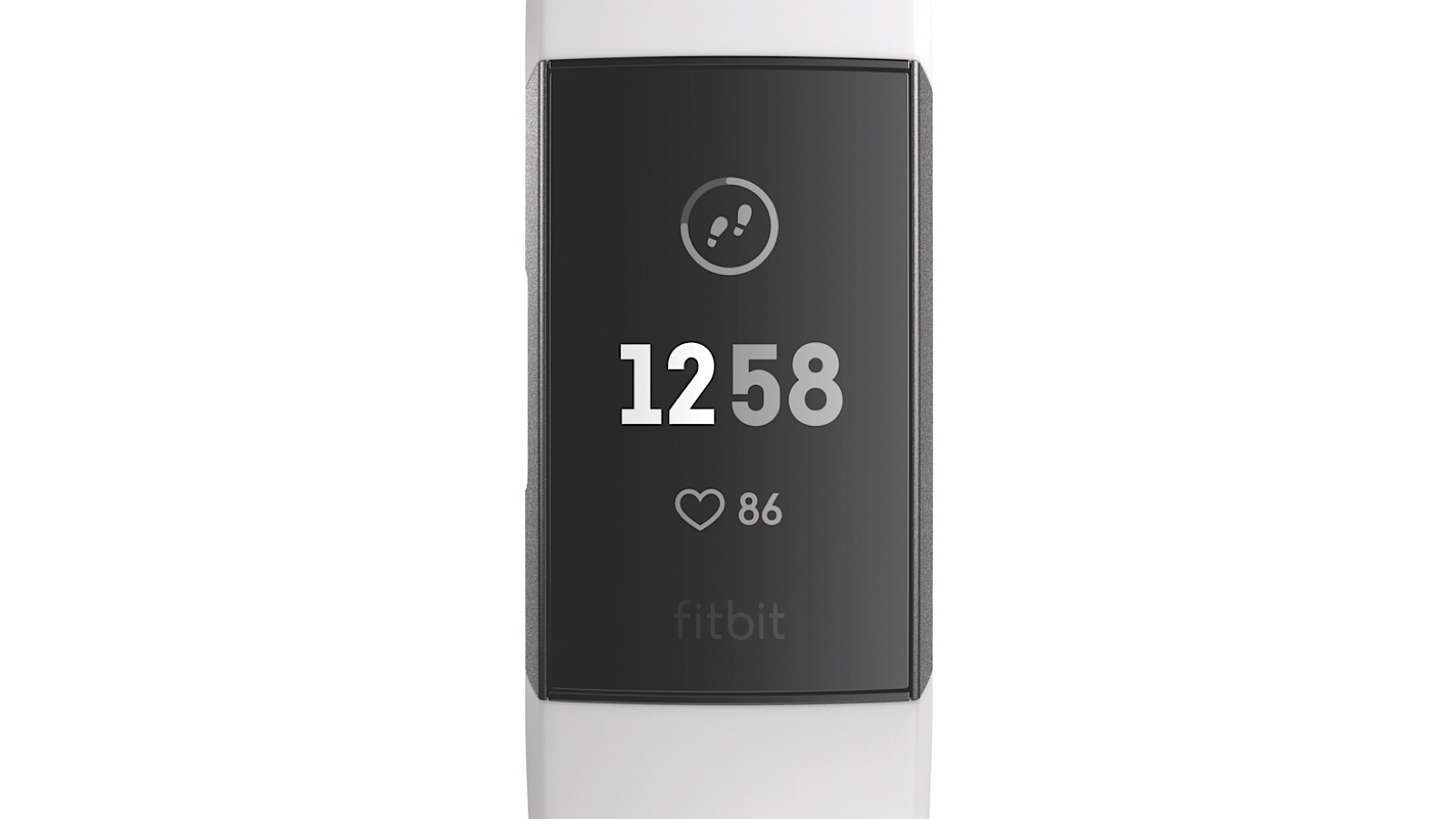 Heart rate tracking is along for the ride, enhanced to provide more accuracy, Fitbit says, and there's also the blood oxygen tracker built in as well, first seen on the Fitbit Ionic smartwatch. While Fitbit has yet to make great use of this, it has said in the past that its SpO2 sensor could be used to identify things like sleep apnoea. Fortunately, it's coming.
Later this year, Fitbit will start testing the SpO2 blood oxygen tracking to alert people to breathing disruptions while sleeping, which could be an indication of apnoea, but could also be other things. Part of Fitbit's Sleep Score program, the concept will go into beta later this year, and connect the blood oxygen tracker and the heart rate tracker to provide a big picture of your sleeping patterns, something the Fitbit Charge 3 can do thanks to a battery life of up to seven days.
"With the Fitbit Labs Sleep Score beta, we're pioneering an intuitive way for people to understand their sleep," said Shelton Yuen, Vice President of Research at Fitbit.
"It's an example of how we are continually evolving the health experience for our users."
Fitbit's Charge 3 will also get connection to apps and its payments platform, supported by a handful of banks in Australia, including ANZ, NAB, CommBank, and Westpac, and will do so with a design that is slimmer than your standard watch.
As for when you can find it, November is the expected time frame, with $229.95 getting the wearable, while its wrist band accessories range from $49.95 to $69.95.