What happens when a microphone maker's take on headphones joins the modern era? Cables get cut, and then some.
It's hard to release a new headphone without acknowledging the demise of the cable.
Even in the audiophile part of the market, much of the focus on headphones is on cans that won't keep you tethered to your sound source, and it's pretty easy to understand why: unencumbered sound is one of the best ways to tune in, allowing you to stretch, bop, and move your hear without feeling physically connected to your music source.
Going cable-less and unwired is just so much easier, and even though it brings the caveat of needing to keep those headphones charged, it's just so much more a comfortable experience to remain disconnected and yet not.
But there is a style of headphone that appears more resistant to change, and it's one that tends to keep cables around for good measure: the larger, bulkier audiophile cans.
Yes, the headphones made for people who are uncompromising in audio quality tend to stick with the cable, forcing you to lug a thick and long cord, keeping you in contact with the phone, media player made for lossless, or what those cables are often plugged into: an amp.
And yet change is on the horizon. Headphone makers are beginning to get the message that wireless can be made to work for audiophile as well, and microphone-maker Blue appears to be joining up.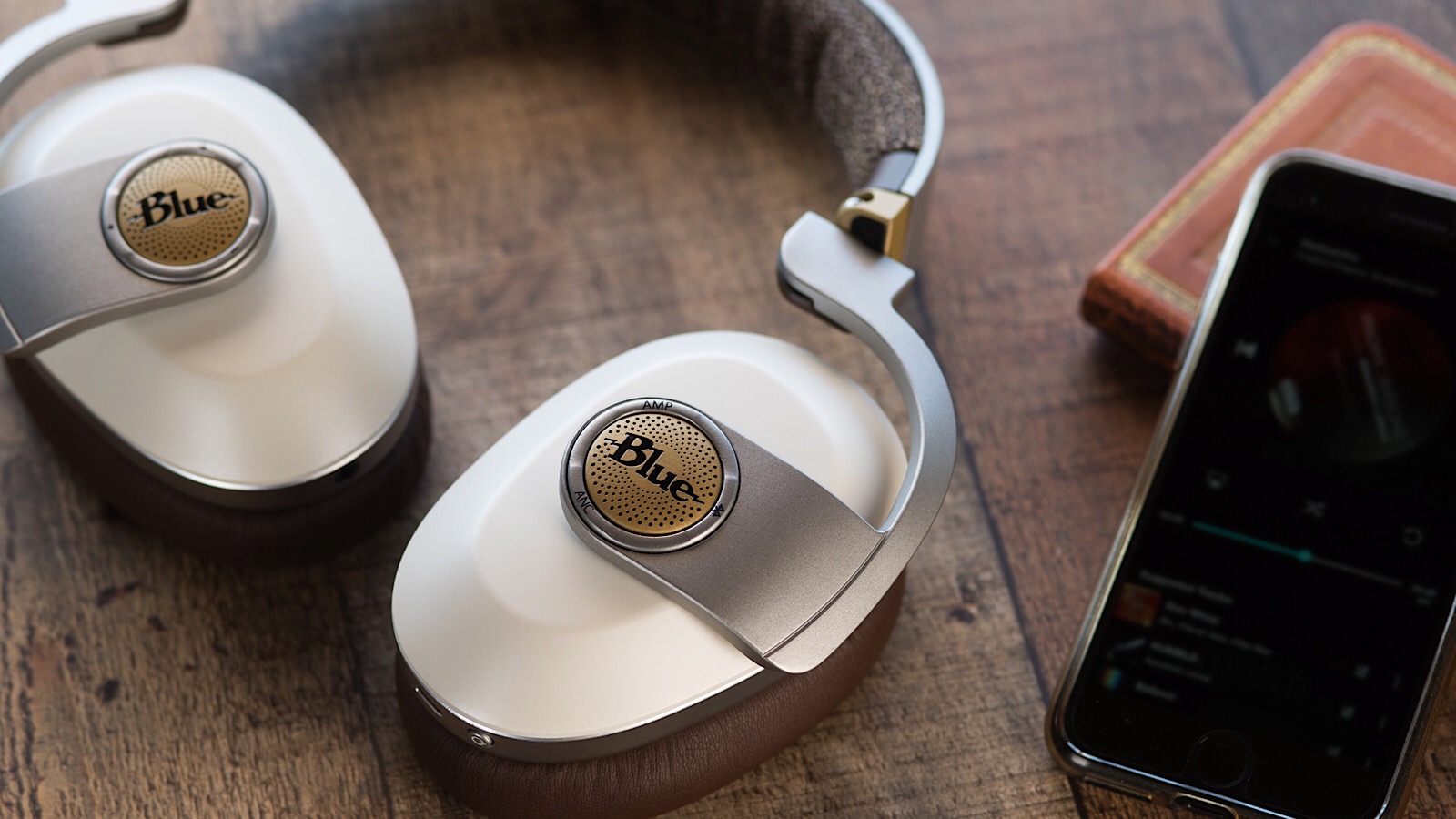 Its latest pair cuts the cord (finally), but still keeps the built-in amp that brought Blue's headphones attention, arriving in the Satellite.
The Blue Satellite are relatively large cans, pairing 44mm stickers to a proprietary amp found inside, and working with Bluetooth 4.1 and aptX to get sound across from your phone or computer to your ears wirelessly.
Interestingly, they also carry some noise cancellation as well, with two drivers in each cup handling different areas: while one takes care of audio, the other is built for noise cancellation, creating a patent-pending design that aims to keep you disconnected from the noise of the outside world.
As a point, you don't have to run the Blue Satellite wireless headphones with the amp on, and can leave them off while the headphones remain wireless, something that will offer more battery life. In fact, the Satellite headphones should deliver up to 24 hours of wireless sound when the amp is off, and up to a third of that (eight hours) when the amp is on, improving the sound and cutting out the noise.
Locally, the Blue Satellite headphones aren't cheap, fetching a good $200 more than other noise cancelling cans, but given there's an amp on board, we suspect the audience looking at these is a little bit different again.
You'll find the Blue Satellite headphones in Harvey Norman stores across Australia, retailing for a recommended price of $697.