Every headphone has a distinct personality, but few are focused on your hearing's health. However two Australians are looking to change that.
It's hard to find someone that doesn't love music, but we don't always protect our hearing when listening through headphones. Often, it's quite the contrary, and listeners will push the sound because louder volumes make us feel like we're there, and that the music is connecting with us on a deeper level.
But this isn't always the best course of action. While headphones can often drive louder volumes than what's good for us, we can throw caution to the wind and let it flood our ears with sound, enhancing that psychological connection we have with our music even if it's not good for our health.
It doesn't take much to damage your hearing, and the more unnecessary volume you throw down your ears, the more chance you're likely to damage the hairs inside your ear, harming your hearing and forcing the volume to be increased just to hear what's going on.
It's a problem often paved by poor quality earphones and headphones, and often the sort that come free with a phone, tablet, or computer, but it's a problem that can be fixed.
In fact, it's a problem that has seen two young Aussies try something different.
The concept is clear, with an Australian-designed headphone featuring a built-in hearing test to help shape the sound on an individual level, making the audio clearer for a personalised sound, not necessarily a louder one.
Called the Audeara A-01 headphones, they were developed by Australian doctors James Fielding and Chris Jeffrey, initially building a bulk audiogram test to help kids cut through the queues to see audio specialists, taking that technology and implementing it in headphones.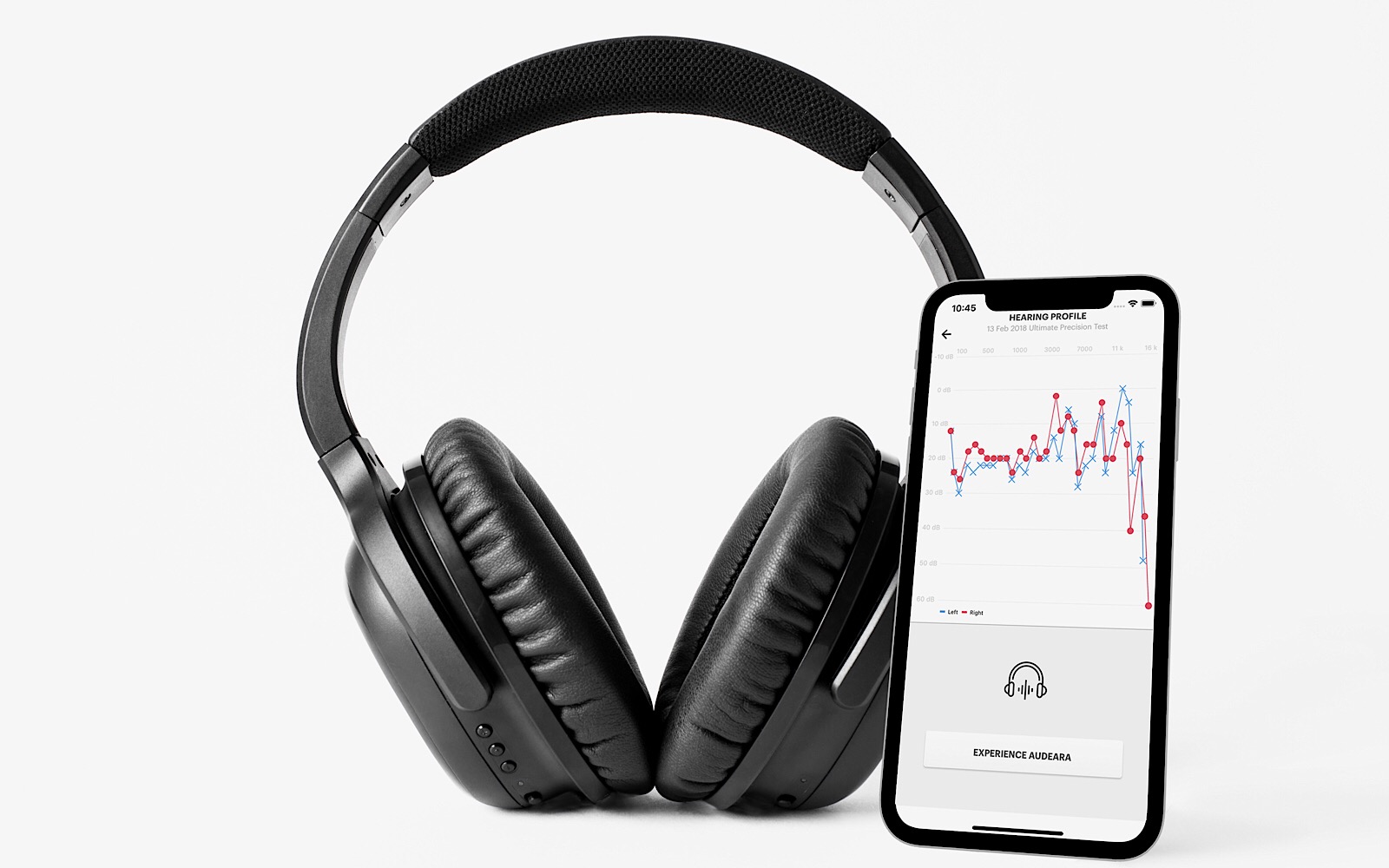 The approach here is that rather than provide a distinct personality for the headphones, the headphones instead match what the wearer and listener can hear, adapting the sound for their purpose.
"Audeara's headphones are unique thanks to the sophisticated, medical-style hearing test users perform through the specially-designed app, letting them map the sound output of the headphones with their hearing," said Dr Fielding, CEO and Co-Founder of Audeara.
"The A-01s will identify if people have any hearing loss in either ear and use this information to create an optimised acoustic landscape," he said. "The calibration gets stored in the headphones themselves, so it works with any input they are attached to, providing individually-tailored sound for making calls, watching movies, and of course, listening to music."
At $499, Audeara's A-01 is competing with other high-end headphones, but being a new name, it might be harder to buy into.
But if you're one of the 35,000-odd people at Splendour in the Grass this weekend, Audeara will have a sound-proof booth and the headphones there, complete with earplugs to help protect your ears from an overwhelming dose of audio.
Consider it just one of the extra things you might be doing when you're jamming to the likes of Franz Ferdinand, Chvrches, Ben Harper, Girl Talk
Henry Rollins, The Bronx, or Amy Shark.