You've heard of the smart speaker, the smart light, and the smart door lock, now prepare to meet the next addition to a smart home: the smart mirror.
Believe it or not, it's a thing, as a maker of an electronically-interfaced mirror arrives, effectively plugging in touchscreen tablet technology into one of the most reflective surfaces in your home, making it a "smart mirror".
It's an interesting idea, that in many ways feels like it stems either from an episode of Beyond 2000 or a Raspberry Pi project, but the Australian Embrace Smart Mirror is essentially a touchscreen mirror, and something Steven Baxt has been working on since 2014 when he started building the first prototype.
A good four years has passed, though, and now Baxt is ready with a proper smart mirror for the world, connecting what is basically a massive tablet into the body of a large mirror.
"We are so excited to launch our Embrace Smart Mirror into Australia homes," said Baxt. "Smart mirrors have been basically unseen besides in science fiction movies, and we've come a long way into making it a reality."
"I believe it will become an essential household item as it delivers a range of uses that's perfect for any room," he said.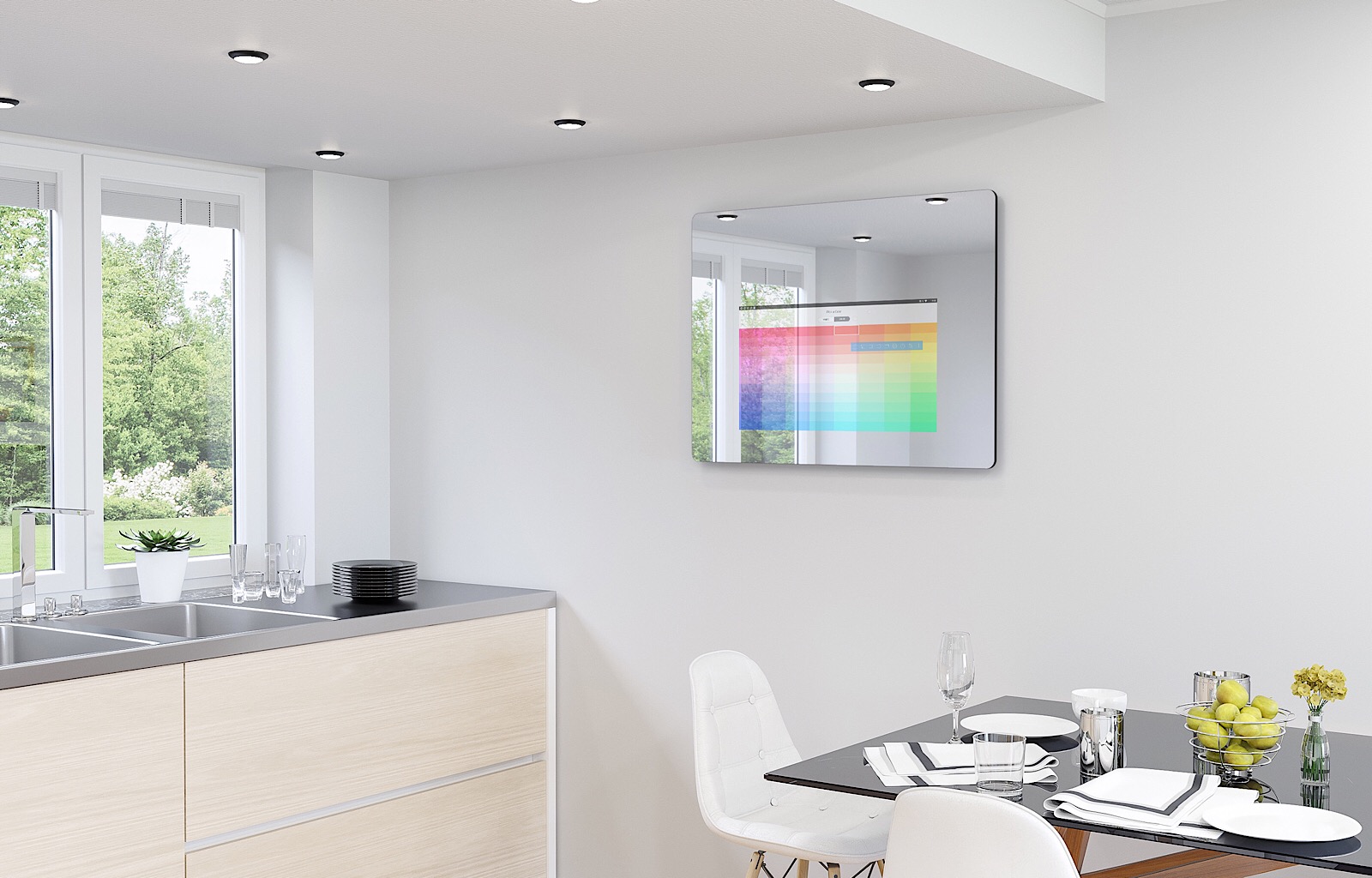 Those uses include checking a recipe, controlling speaker systems, or even checking out how you look before a night on the town and taking a selfie using the technology, because the technology is built in for that, too, offering an 8 megapixel camera for grabbing images of yourself and sending them to apps like Instagram.
That's something few mirrors can do, and while your phone can do it, the convenience of being able to do in a bedroom through a mirror is a rather interesting concept.
Technically, though, the whole mirror isn't smart, though what Embrace has done is rather neat, taking a 60x80cm mirror and embedding a 23.6 inch touchscreen, with a camera above and a motion sensor just below.
Placing this massive touchscreen inside means there's actually a tablet under the mirror itself, and that tablet relies on an eight-core processor, 2GB RAM, 16GB storage, with WiFi and Ethernet ports, as well as Bluetooth for good measure.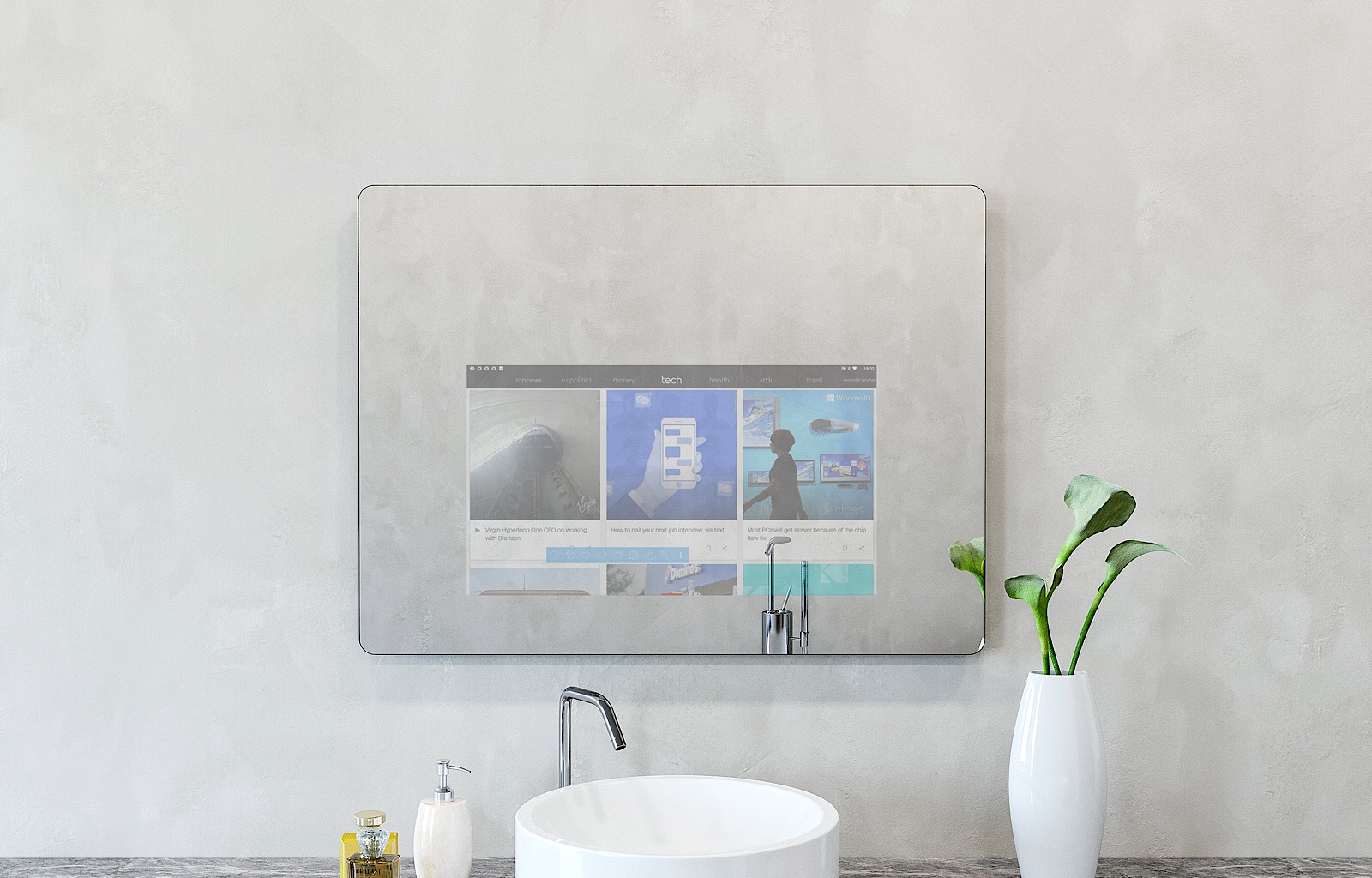 Android is the operating system of choice, though while we like the idea of all the technology, we're a little hung up on the version of Android, which is seriously out of date at version 6.0.1, also known as "Marshmallow".
You might argue that you won't be using it like a phone, so it may not necessarily need the latest in support, though because this mirror connects to the internet, we'd argue that a newer operating system would technically make more sense, especially if Google's Assistant is integrated, as it would allow the Embrace Smart Mirror to properly integrate into a smart home.
While it's powered by Android, the good news about the Embrace Smart Mirror is that it's not necessarily going to be locked off the way some devices might be, and representatives for the company confirmed to Pickr that the mirror has set the Google Now launcher as the main interface for the mirror, though the company is developing its own launcher that will also be an option in the near future.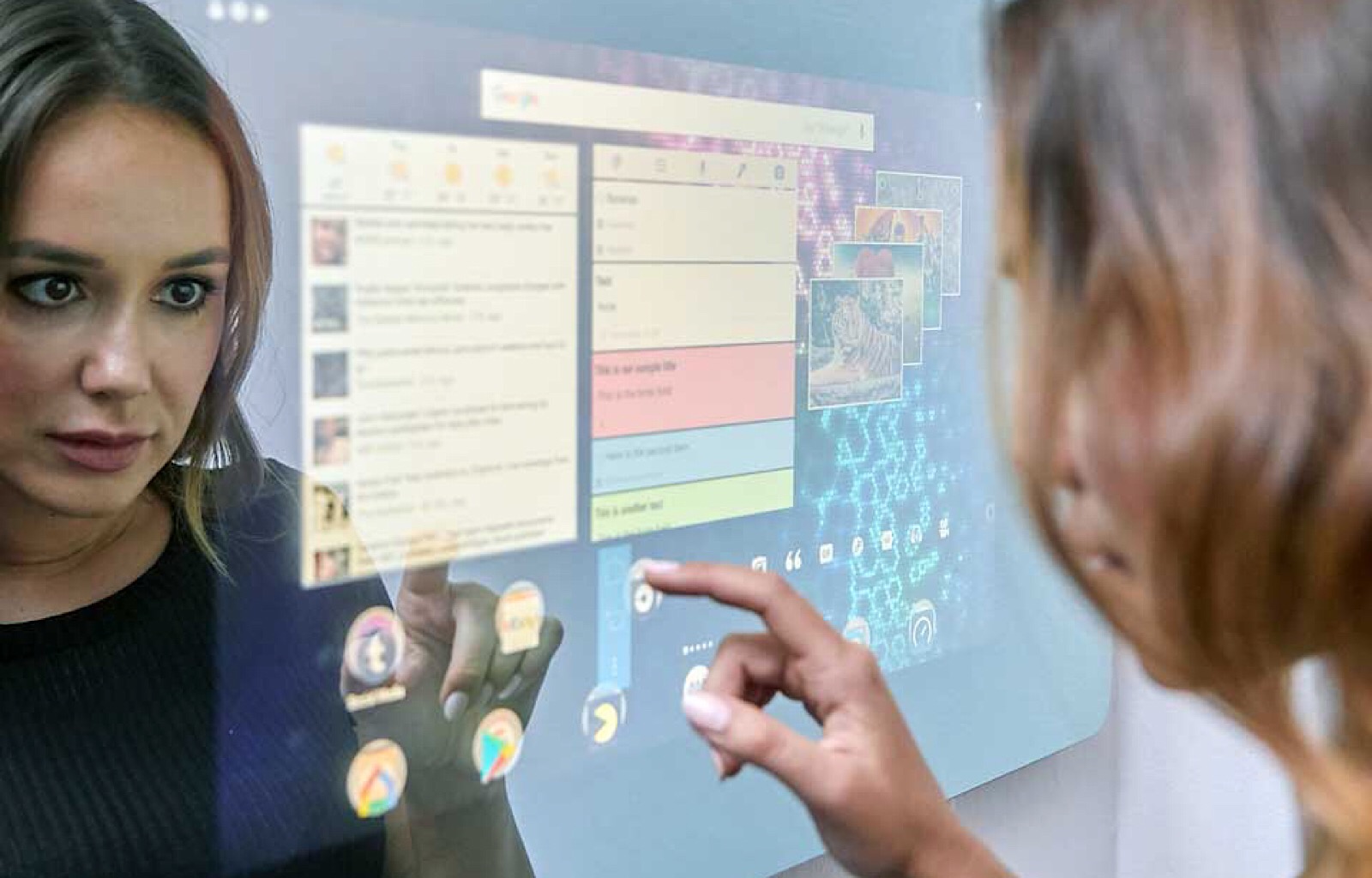 The mirror will come with its own control bar for navigation and volume control, and there is apparently even a patent pending in relation to this technology, with the whole mirror made to feel less like the tablet you're probably thinking it is, and more like a mirror that happens to have a touchscreen interface built into it.
If you happen to be a developer, Embrace even plans to let you embrace (pun intended) the API, supporting a few features, one of which will include a motion sensor built into the mirror system.
Pricing for the Embrace Smart Mirror isn't quite like other tablets, mind you, with a recommended retail price of $1699, and only available through the Embrace Smart Mirror website, but if what you're looking for is a gadget that could shift your regular mirror into something a little smarter and more web savvy, this might be it.