An Android phone with a fingerprint sensor and a big screen for under $100? It's possible, but you'll need to make a few compromises.
It's normal for high-end features to eventually trickle down into less expensive phones, but it's something that certainly takes time.
In 2018, it's not unusual to find fingerprint sensors and big screens in the mid-range at prices between $350 and $600, but what about price points even lower?
We haven't seen many, but it appears Telstra is game to change things, partnering with value phone maker Alcatel for something made to be very cost effective.
It's called the Alcatel 1C, and it forms a part of the 1 series Alcatel revealed at CES, offering enough of a budget phone experience without a high price tag.
And the phone definitely sticks to that idea, with a 5.3 inch 18:9 full-view display, 16GB storage, 8 megapixel camera on the back, 5 megapixels up front, and a fingerprint sensor, all coming in for $89 locally.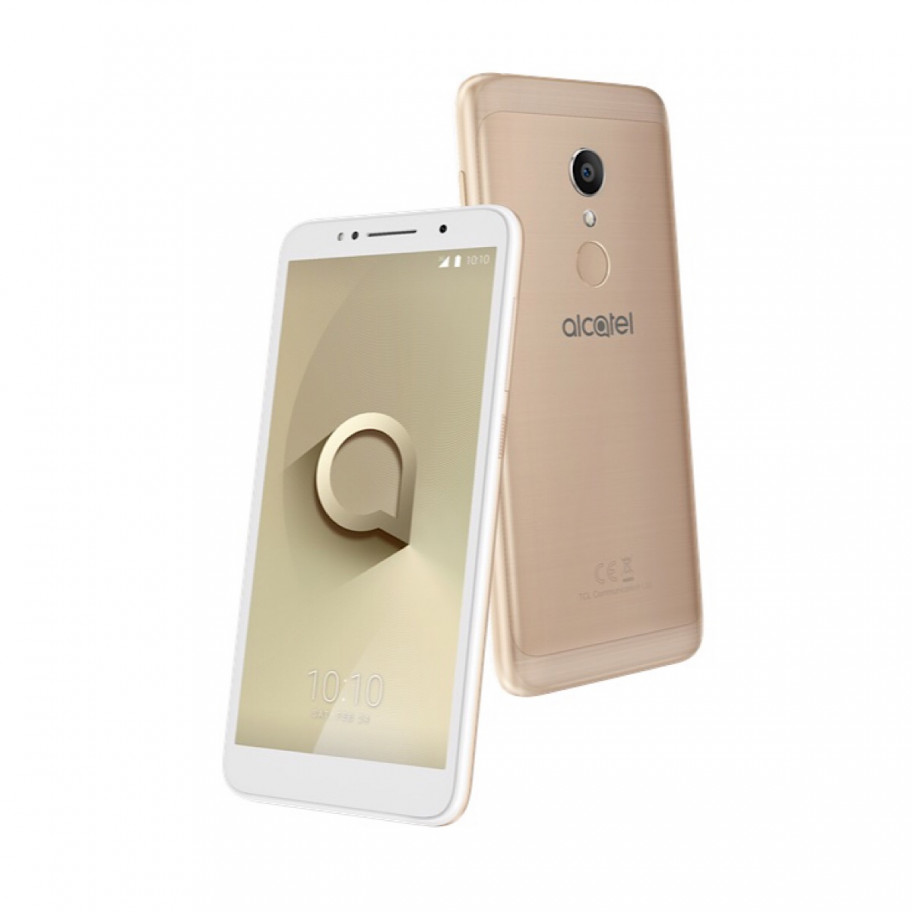 There are some catches, and they're partly connected to how this phone manages to keep the price down, such as the screen resolution, which sits at 960×480, which is fairly low resolution, below the high definition (HD) standard and very easy to spot pixels in. There's also a relatively low-end MediaTek quad-core chip and a tiny amount of memory, running at 1GB on the slightly older version of Android, 7's Nougat
It's also locked to the Telstra network in Australia, and will only work on the 3G network, a move that is largely surprising. For sure, it has been some time since we've seen a 3G specific phone, especially in the age of 4G.
That means while media and internet usage will be possible on the Alcatel 1C, speed won't necessarily be your friend, likely topping out at around 21 megabit, which is more than enough for most people, though not nearly as fast as its 4G siblings.
And that's interesting for another reason, because Alcatel will have a similarly spec'd model on the way with 4G shortly.
Very similar, the Alcatel 1X will be mostly the same phone, if not for the 4G, the more recently updated Android Go operating system, and a lack of a fingerprint sensor. We're told the price will be similar though likely a little more, but the upside here will be 4G and the ability to take it to any network, not just those run by Telstra.
However $89 is a very interesting price for a smartphone, even if it's one locked to a 3G network.
You'll find the Alcatel 1C in Telstra stores and online now.