Well here's something we bet you didn't expect we'd write about: a chair. And not just any chair.
You're probably not surprised to see a slew of computers being announced at IFA, and given that the show is all about what's new for the rest of the year, that should definitely include laptops and desktops, but what about a chair?
Acer has been working on something like that, made for gamers that want a dedicated piece of furniture that brings together their love for gaming.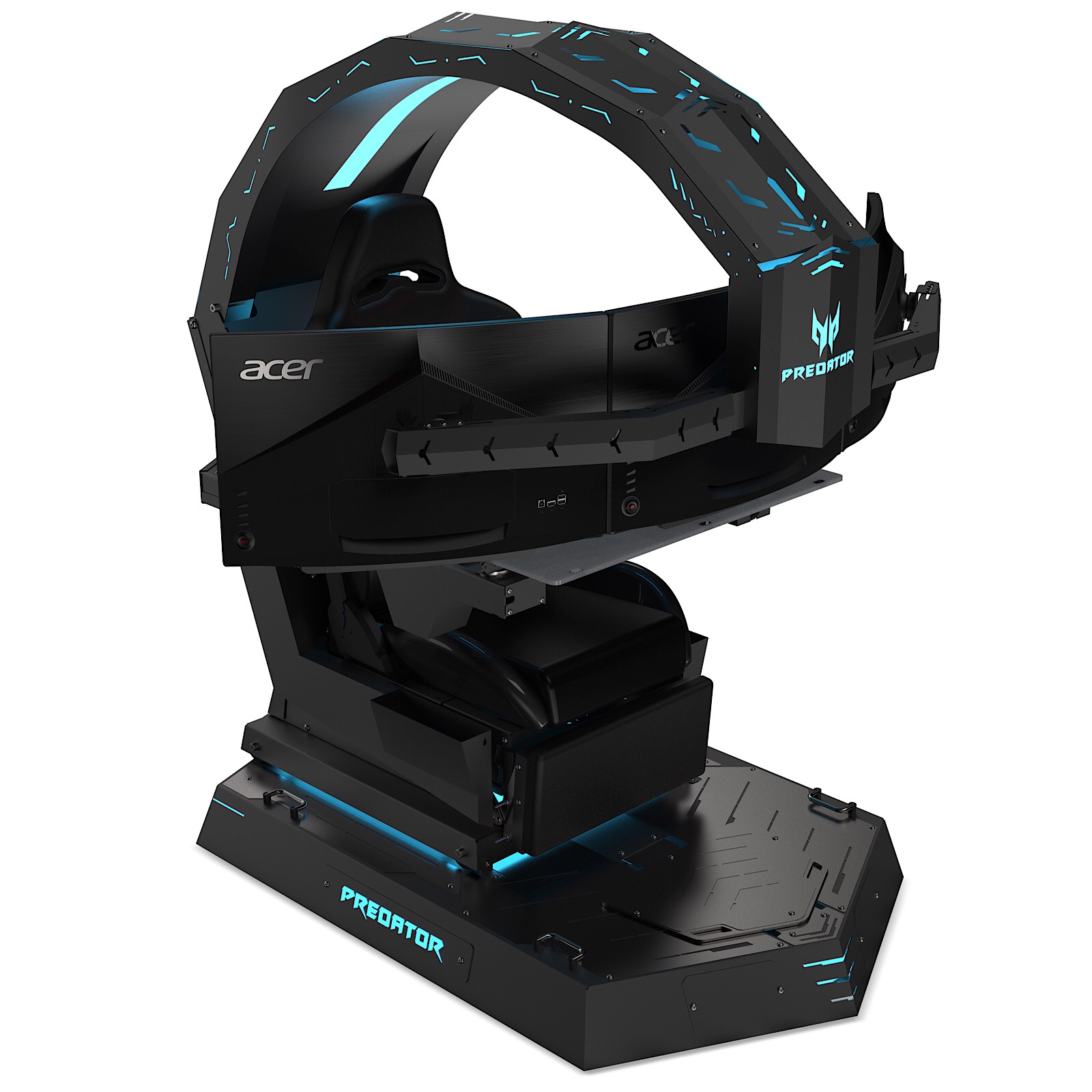 It's an interesting concept Acer calls the "Predator Thronos" that you're going to need to have a reasonable amount of room for, given it's not just a chair, but a chair made from a steel structure measuring 1.5 metres tall, and includes an ergonomic seat design, vibration feedback to connect with what happens in the game, and support for three 27 inch monitors, not to mention one of Acer's Predator PCs.
We're assuming the vibration technology is either a subwoofer mounted to the inside of the chair or haptics, though the subwoofer makes more sense, but that immersion is part of the package, with the whole thing able to recline up to 140 degrees. That's not just the chair, but the monitors, too, so the entire experience goes with you.
About the only thing that's missing is a motorised or hydraulic system for moving the Predator Thronos chair like it was an old Afterburner arcade game (go watch "Terminator 2" or check YouTube to see what we mean).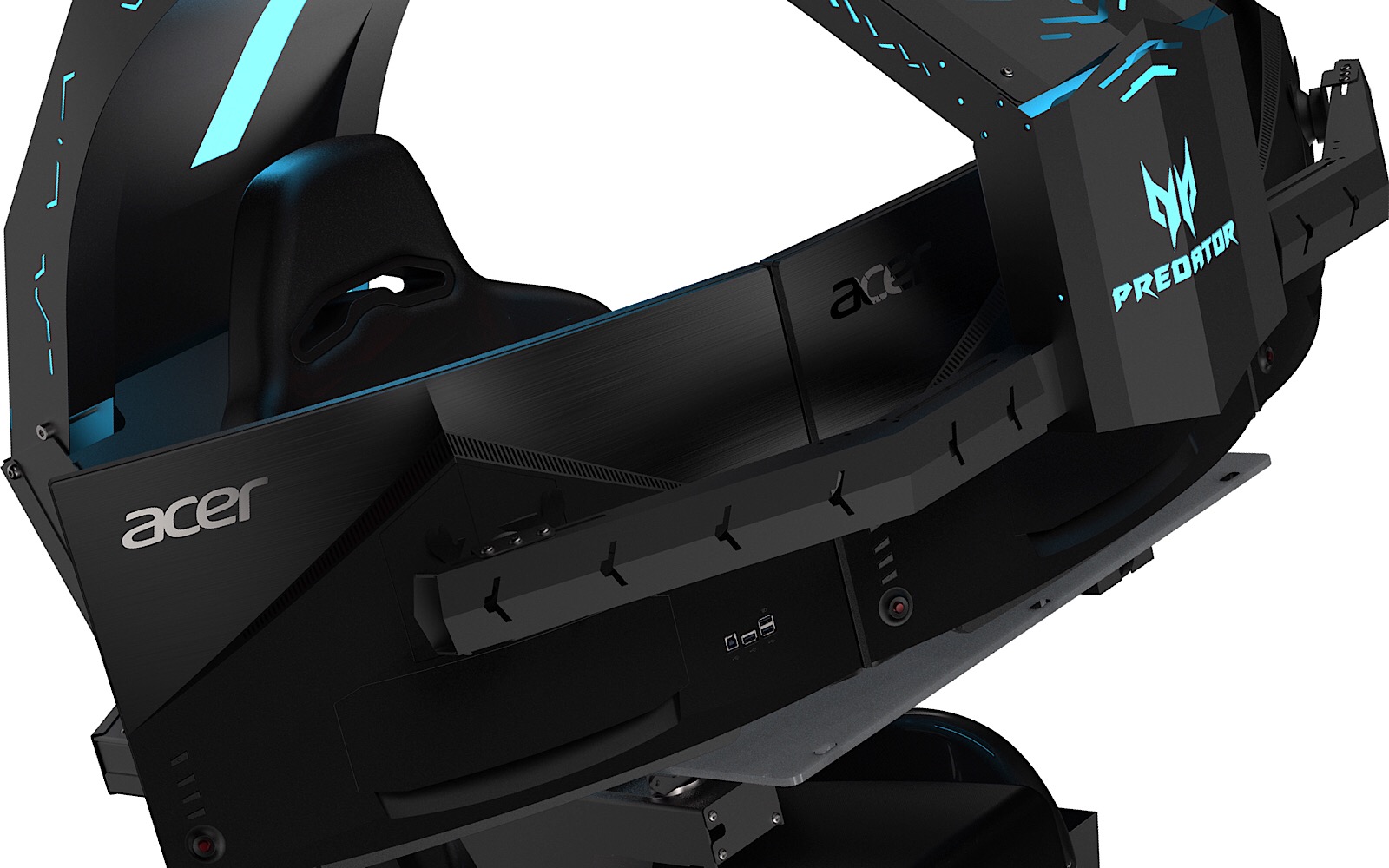 However, just in time for the Thronos to be announced and shown at the IFA show, Acer also has new gear, and that includes monitors, at least one of which you'd definitely be able to mount to the Thronos.
Both monitors are 27 inch screens supporting 4K Ultra HD, with with the Acer Predator XB273K delivering support for NVidia G-Sync framerate synchronisation in gaming and coverings 90 percent of the DCI-P3 colour space, while the Acer Nitro XV273K 27 inch monitor trickles similar technology without the G-Sync to a slightly less expensive price, including AMD's Radeon FreeSync instead. Both screens also support up to 144Hz refresh rates, making for some fast frame-by-frame image rendering.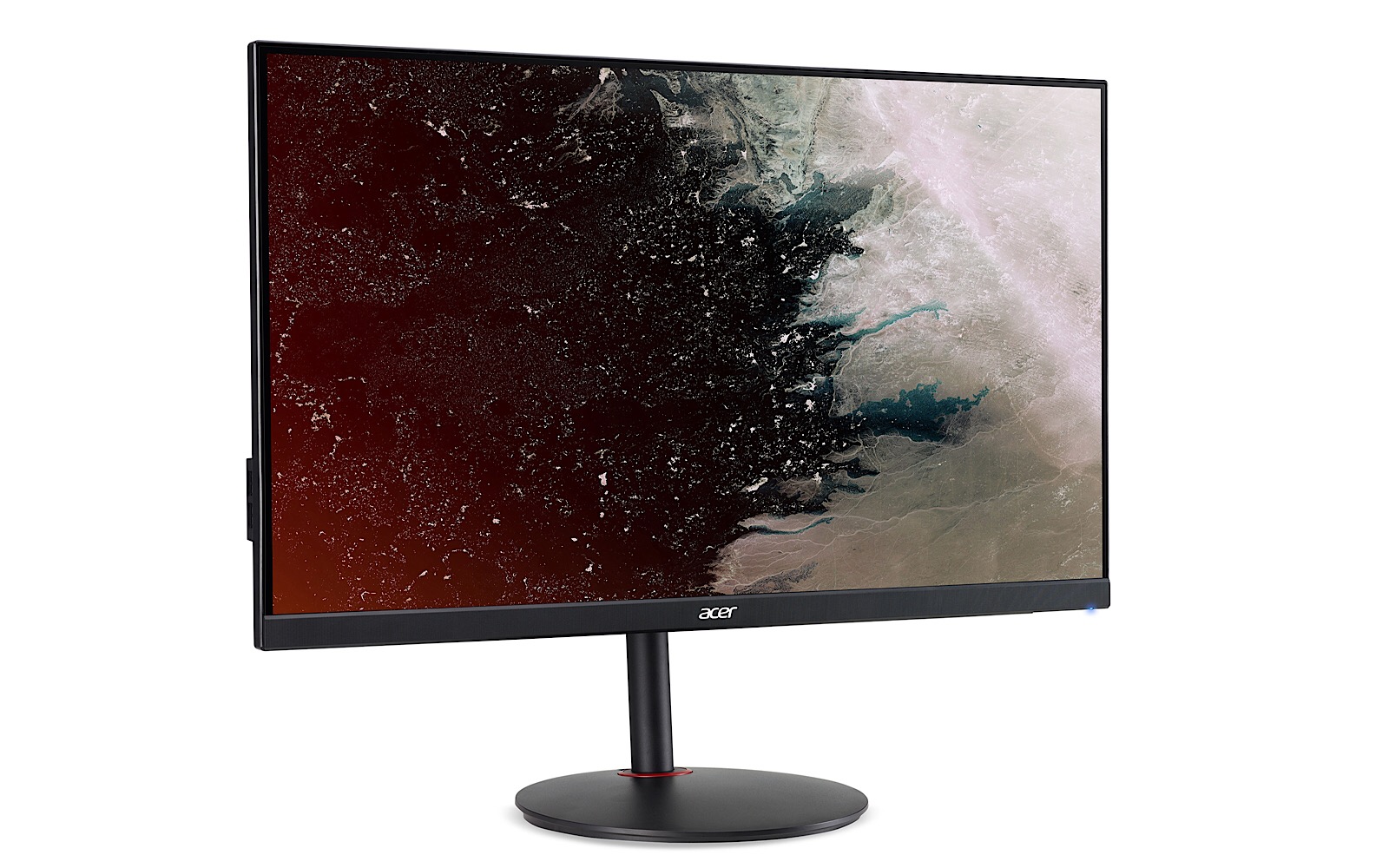 And like HP's recent addition of gaming accessories to compete with the likes of Razer, Acer will also have a few gaming bits and pieces, including a colour-backlit keyboard, a headset, a backpack, a mouse, and a mousepad, all coming in under the "Acer Nitro" name.
"Our battle-tested Predator gaming monitors have proven their quality and reliability as a top choice of pro-gamers and tournaments around the world," said Acer's Victor Chien.
"We're now waterfalling our experience and technology to our Nitro series to make premium gaming experiences more accessible to users," he said.
Sadly there's no word yet on pricing or availability for either the monitors, the accessories, or that interesting looking chair, but the moment Acer has it, we'll make it known here.