The video game world may mostly be dominated by the likes of PlayStation and Xbox, but PC gaming is truly on its way back, and if you don't believe it from either VR or the abundance of accessories, believe it from the onslaught of options coming from PC makers.
We all know the dedication of Alienware to the field, and of course to Razer as well. Asus has its PC game division in the Republic of Gamers, and HP raises eyebrows with the Omen.
Acer has always had a presence with "Nitro", but they haven't always set people's eyes ablaze. This year, however, Acer might achieve that, showing off Nitro monitors and desktops that the company said offers gaming ability without necessarily forking out for it.
And forking out for it is something gamers usually know they're going to have to do. It's one of the reasons gamers will often build their PC from scratch, affording them the opportunity for value for money, while enabling to get what they really want, such as a meaty computer processor, lots of RAM or storage, or one of those humdinger of a graphics cards that today's games needs.
Acer's hope this year is that it has the best combination, and is announcing new PCs in the form of the Nitro 50 and the Predator Orion, and while they all sound like galactic names that were discontinued after the last battle out on the edges of space, they're different takes on how much power you really needs: lots, slightly more than lots, and just enough because just because.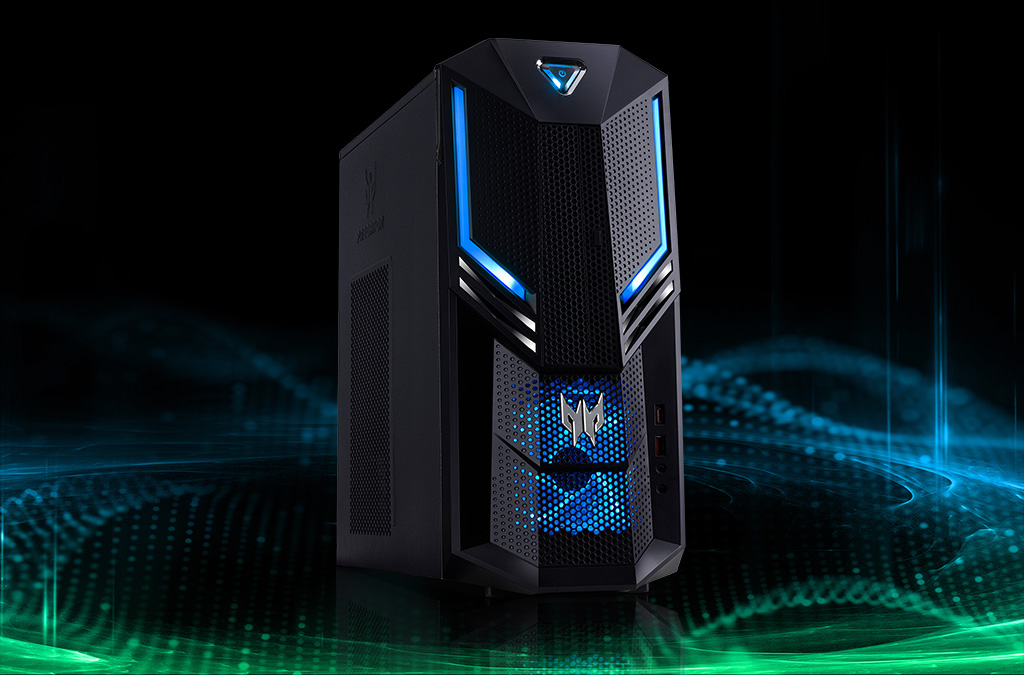 The "lots" and "slightly more than lots" is in the Predator Orion, with the models being the Predator Orion 3000 and Predator Orion 5000, real mouthfuls of a name that sport up to Intel's 8th-gen Core i7+ processors, NVidia's GeForce GTX1080 graphics chips with as many as two working together, and up to 32GB of Intel's lightning fast Optane memory to improve application load time, as well as up to 64GB RAM for everything else.
Both are made to handle VR, and are made for that gamer-centric lighting, typically big push on cooling, and the general feeling that you're looking into the engine room of a spaceship.
A smaller and more portable spaceship will arrive in the Predator Helios, a laptop supporting up to Intel's super-impressive Core i9 chips, arriving in two variations — 300 and 500 — with lots of meaty bits on the inside, either 15 or 17 inch iterations, and colourful trim and lighting.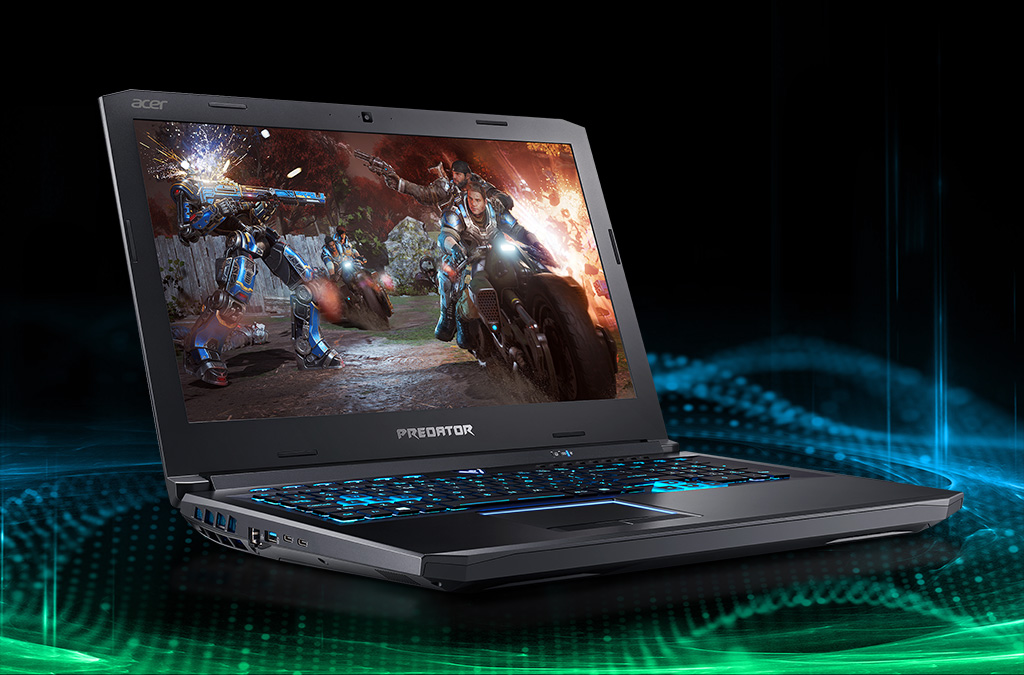 And yet, it's not the end of Acer's spaceships– err, computers Acer has in its announcement.
There's also the Nitro 50 desktop, which aims to go below the Predator and fit in with gamers who might play the casual game, but also might get really stuck into it.
Powered by Intel's 8th-gen tech but replacing the biggest and meatiest NVidia chip in the 1080 for the 1070, it's still powerful, but it just goes under where you might want things if you were a big-time gamer. And it even brings wireless charging, so you can leave that iPhone X or Galaxy S9 on the top and let it be charged by the time you're done with PUBG.
Monitors are the other side of Acer's announcement this week, offering 21.5, 23.8, and 27 inch screens in the Nitro series, supporting IPS panels for great all-round colour and visibility, a gaming mode, blue -light shield, and sync reduction technology found in AMD Radeon FreeSync, surprising us as Acer has not going with NVidia's G-Sync, especially since its computers have NVidia inside.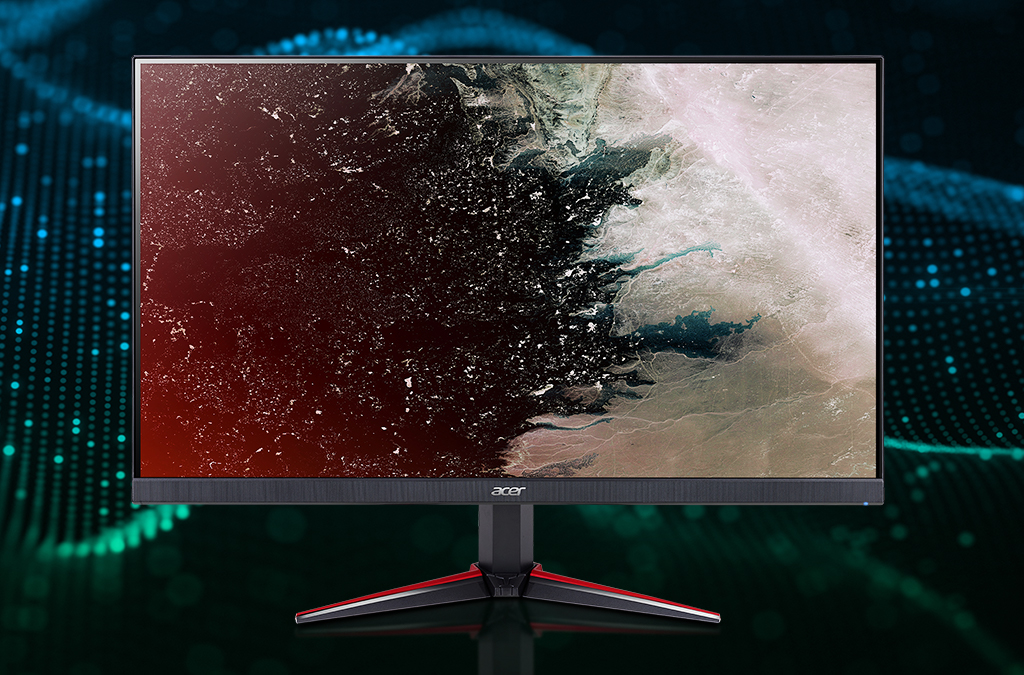 We'll check with Acer on compatibility there, because it would be strange to release something that doesn't offer the best quality for its computers.
It will also be joined by a random assortment of accessories from the Predator series, including a mouse, a mousepad, a computer hard case, a mechanical keyboard, and a gaming chair, because lumbar matters.
Unfortunately, while Acer suggests the range will be competitive and in some places value driven, it has no pricing to offer Australians. But we're pushing, prodding, and jabbing Acer with a very large stick to find out what they are, partly because it's no good suggesting value without offering a taste, and also because jabbing companies with sticks on their spaceships are fun. That's one very large stick.