Buying video games has never been all that economical in this country, but Microsoft could be helping move things along with a monthly smorgasbord Xbox owners can feast on.
Announced back in March, Microsoft's push to get gamers playing more is here, with Xbox Game Pass delivering a sort of "all you can play" catalogue of games provided you keep up with the monthly fee.
In a way, you can think of it as "Netflix for games", because that's kind of what's being offered, as Microsoft delivers a library of games that can be accessed and played offline for up to 30 days.
Making games available in this fashion isn't a terribly new idea either, and Sega once had something very similar available in a cable TV-like capacity of the Megadrive/Genesis back in the 90s, but modern next-generation consoles haven't seen an all-you-can-play program like this made widely available (as far as we know).
For Microsoft, the Xbox Games Pass will give Xbox One owners the chance to dive in and see what's available, making once blockbuster titles like "Halo 5: Guardians" and "Bioshock Infinite" available for download to Xbox One consoles for $10.95 per month, while backwards compatible Xbox 360 titles will also be thrown into the mix, including titles that were ironically once available on the Sega Channel on the older console such as "Streets of Rage", "Comix Zone", "Golden Axe", and even the Master System favourite "Alex Kidd".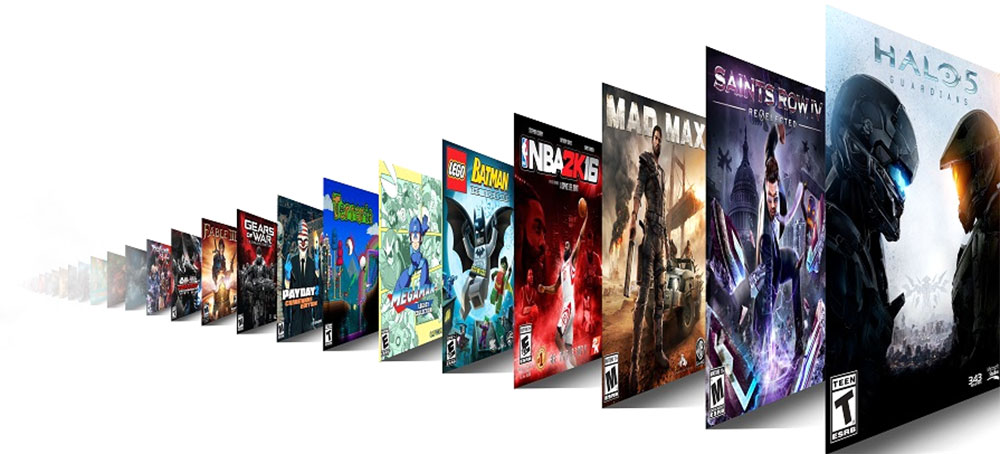 It does need to be noted that the games can and will disappear gradually from the library, similar to how some titles disappear from a Netflix library after time. Microsoft has said that gamers keen to keep playing from their Xbox Game Pass can purchase the titles at a discount, but haven't said how or when gamers will be alerted as to when these changes occur (though our guess is a notification two weeks ahead of time).
Still, even though some titles may go, the library is impressive enough at over 100 titles to give Xbox owners reason to try the service, particularly with the entire "Bioshock" collection, most of the "Gears of War" franchise, "Mad Max", and a bunch of others, with titles being switched in and out monthly. In fact, if the library isn't enough of a reason to try it, we suspect the 14 day trial is.
Microsoft's Xbox Games Pass starts on June 1, with Xbox Live Gold members seeing access to it first this week. When the service goes live on June 1 to everyone, it will cost $10.95 after the 14 day trial, but you do not need to be an Xbox Live paid member to join, with the only caveat being ownership of an Xbox One.