One of the leading hard drive makers is finally (finally) pushing past its origins, as its acquisition of SanDisk bears fruit with its first portable solid state drive.
You don't need to look far to see how storage is changing. Even if you don't think about it, the places you store files have changed dramatically from where they were a good decade ago, and thanks to the prevalence of mobile phones and tablets, not to mention the media we throw in our digital cameras, we now look to solid-state storage as opposed to the moving parts of the old hard disk drives.
That change is one that makes for smaller and faster memory, making every gadget a little faster and less power hungry.
In fact, solid state drives come with quite a few benefits, and size is definitely one of the big ones, with solid state externals weighing just a fraction of their larger hard drive siblings.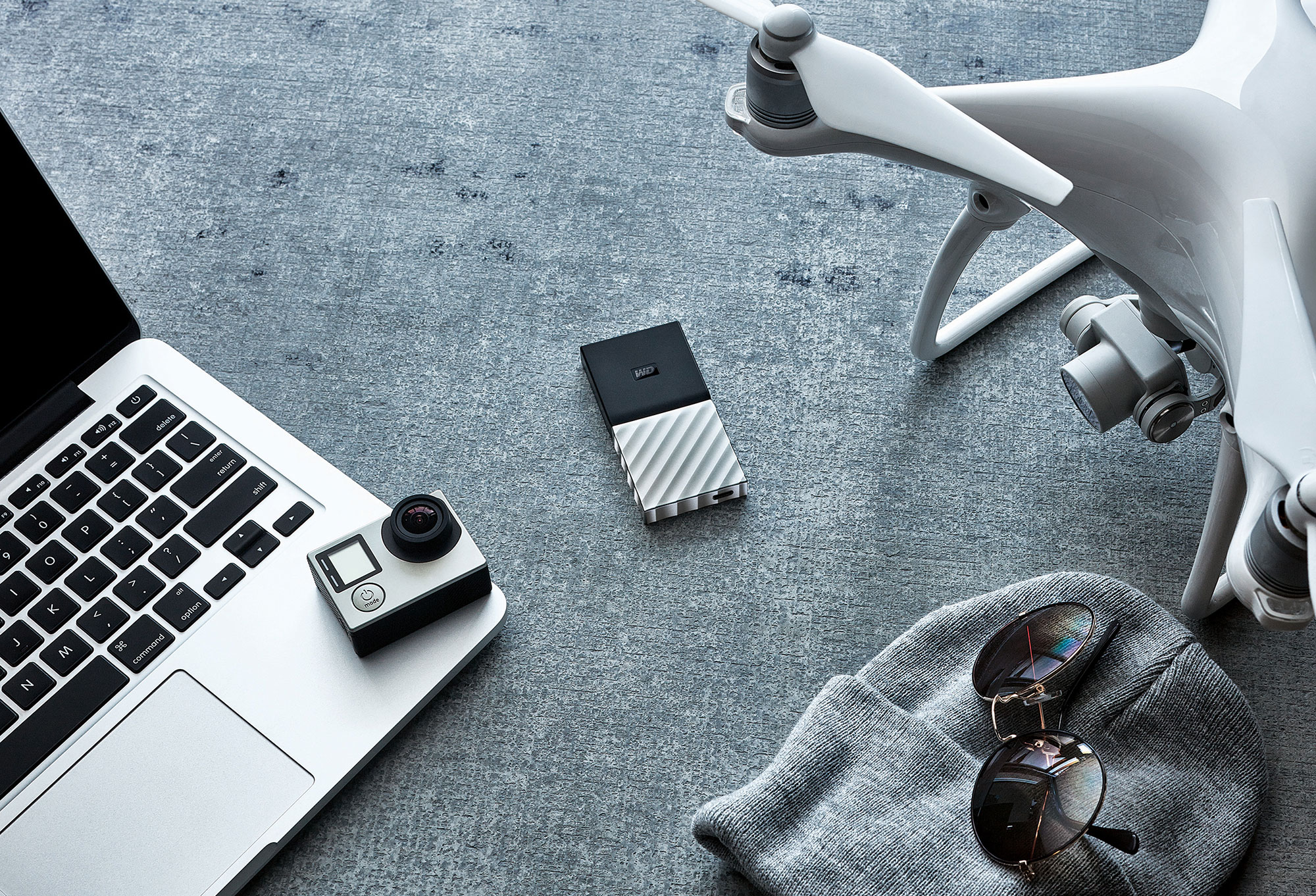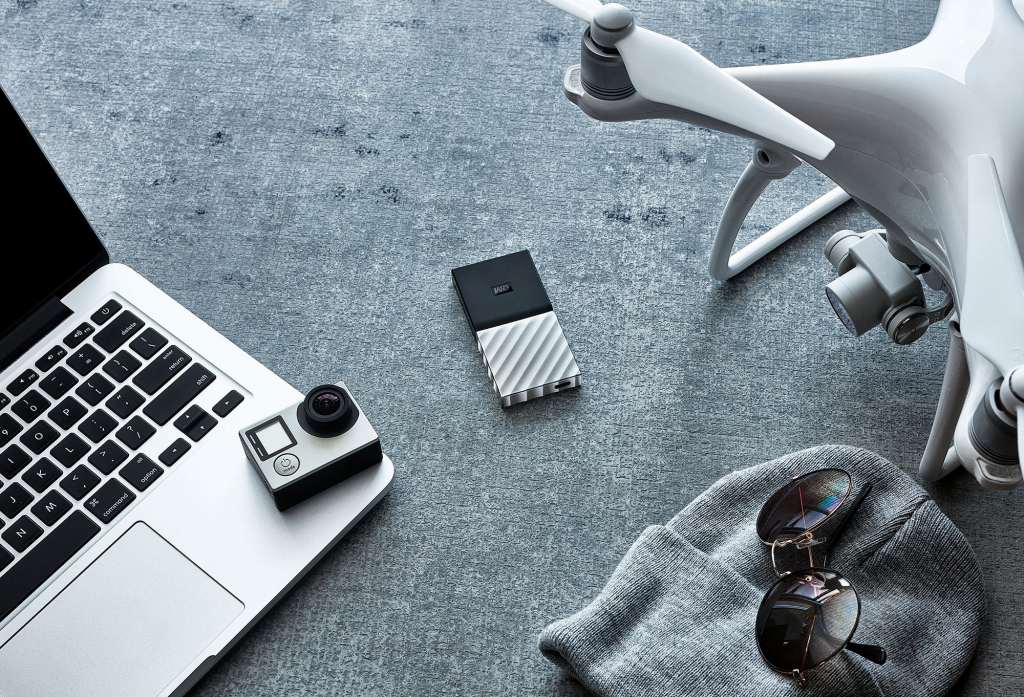 Western Digital has been dabbling in hard drives for longer than most and knows that routine well, but this week it finally has a solid-state drive to add to its arsenal, offering an ultra-small and ultra-light external My Passport SSD to customers, and finally making hard drives history. That is to say WD isn't making hard drive history, but is finally beginning to put to bed the old moving part hard drives and make history out of them.
"The WD brand is focused on delivering fresh, new personal storage devices that offer amazing performance in a beautiful, yet durable design," said Sven Rathjen, Vice President of Marketing for Client Solutions at Western Digital.
"Our fastest portable drive yet, the My Passport SSD is a powerful solution for people who need to move content quickly and easily wherever life takes them," he said.
So what's different about this My Passport versus the other ones?
For starters, there's the size, with a smaller casing meaning less to carry, and a build that offers shock and drop resistance for up to roughly two metre drops. The memory inside is much more durable being simply silicon, compared to the hard drive with moving parts in the standard WD My Passport drives.
The newer My Passport SSD also takes the new USB Type C port offering high speeds that should be able to hit the up to 515 megabytes per second WD's external drive offers.
Competing with WD's My Passport SSD is a handful of products, led by Samsung's T3 external drive offering speeds up to 450MB/s, SanDisk's Extreme 500 with speeds up to 440MB/s, LaCie's Rugged SSD with up to 510MB/s, and the ridiculously fast SanDisk Extreme 900 with up to 850MB/s.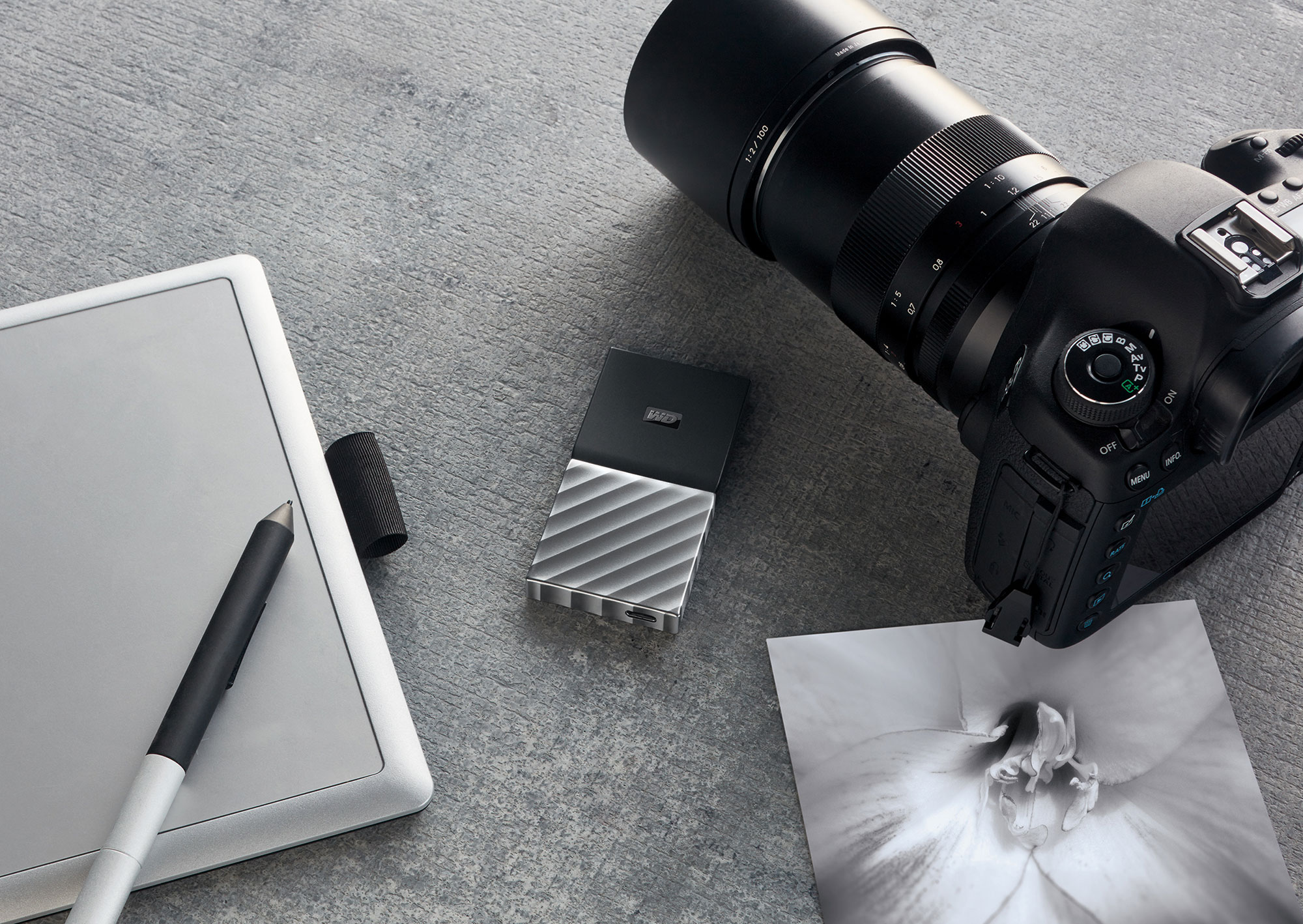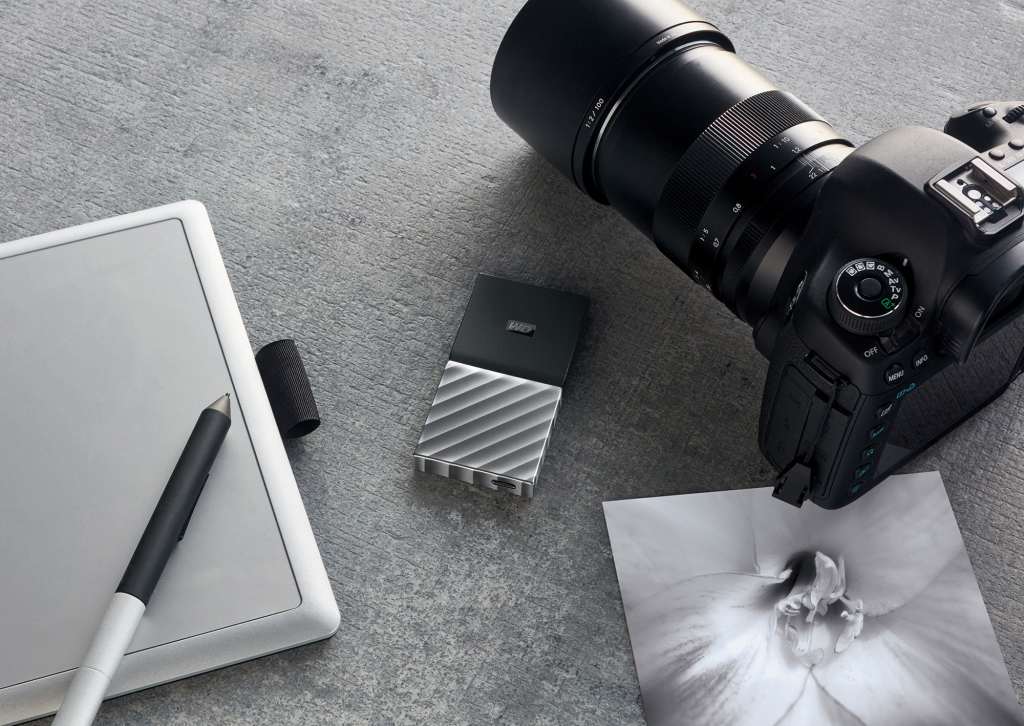 That puts WD's drive in the middle of performance, making it compete with the likes of Samsung and LaCie at present time, with the prices reflecting that.
In fact, with RRPs of $199 for 256GB, $329 for 512GB, and $649 for 1TB, it's pretty clear WD is gunning for that top spot where Samsung's T3 presently sits, with pricing close to that.
You'll find WD's My Passport SSD in stores very shortly, though, providing a smaller way to keep those files backed up and safe.