Would you trust your telco to stream something as a matter of life and death to your phone? Vodafone did just that, testing its 4G network by being the only way a race car driver could see.
Vodafone has this week tested its 4G network mettle this week by doing something rather unorthodox.
Instead of running a rather conventional speed test to show just how quickly you can download a "Game of Thrones" episode (legally, of course), the telco has decided to see what would happen if its network was used for a matter of life or death, and taken over the windscreen of celebrated Australian racing driver Mark Skaife.
The phrase "take over the windscreen" might seem rather strange, but that's precisely what the telco did, blocking up the view of a BMW M6 and instead equipping three Samsung Galaxy S7 phones to the roof of the car, relying on the Vodafone network to stream the above-windscreen view to three Galaxy Tab S2 tablets mounted to the inside of the car acting as the temporary windscreen.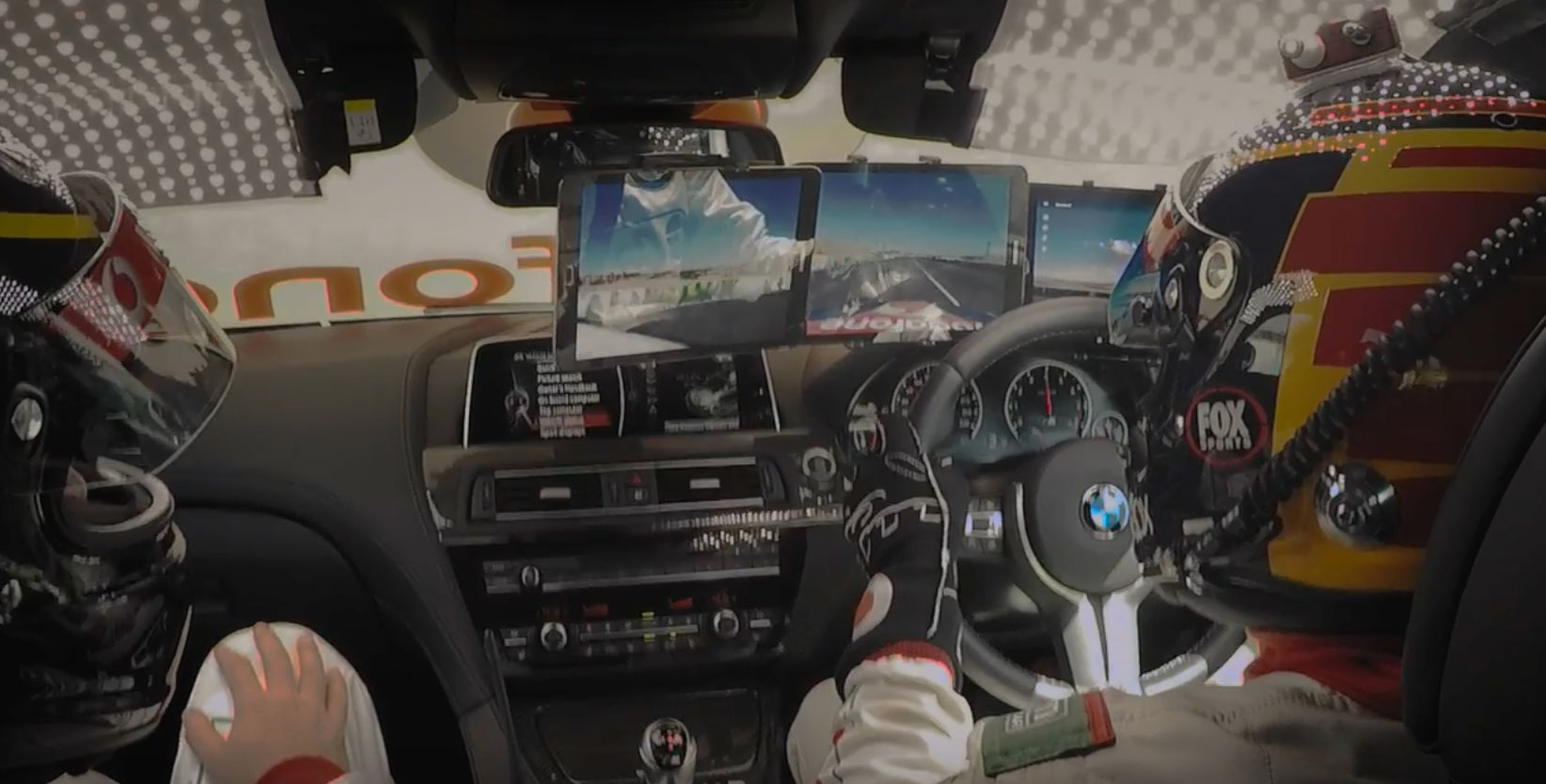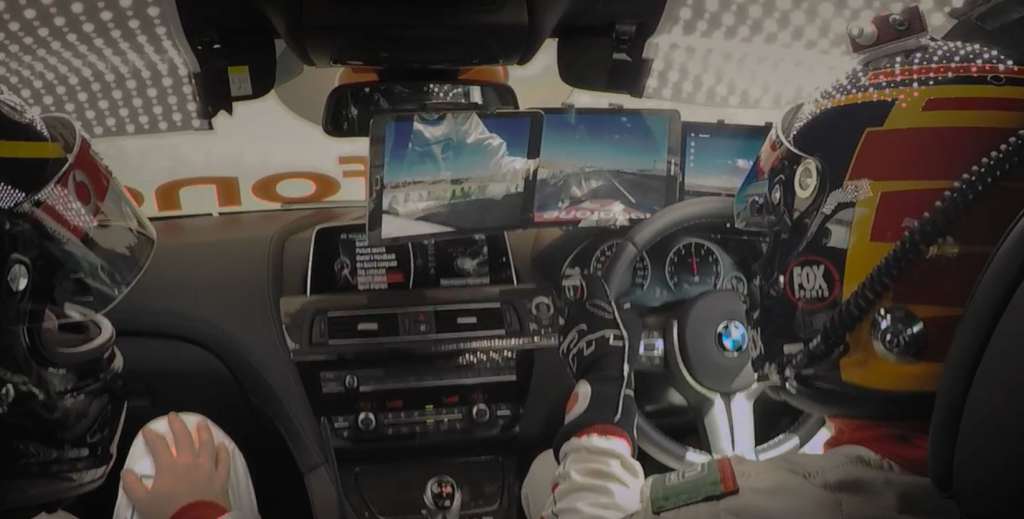 Vodafone's logic here was simple: if Skaife could drive around the track with ease, speeding along just as he normally would in a race, the network would have proven itself, streaming in what was basically a matter of life and death.
Even with emergency crews standing by, one mistake, and the driver and passenger would be put in harm's way, so it needed to be perfect, especially with Vodafone Australia CEO Inaki Berroeta on-board next to Skaife.
"This test is yet another example of our confidence in the Vodafone network and willingness to put our money where our mouth is," he said. "While I was slightly nervous of Mark's driving at first, I never doubted the reliability and performance of the Vodafone network."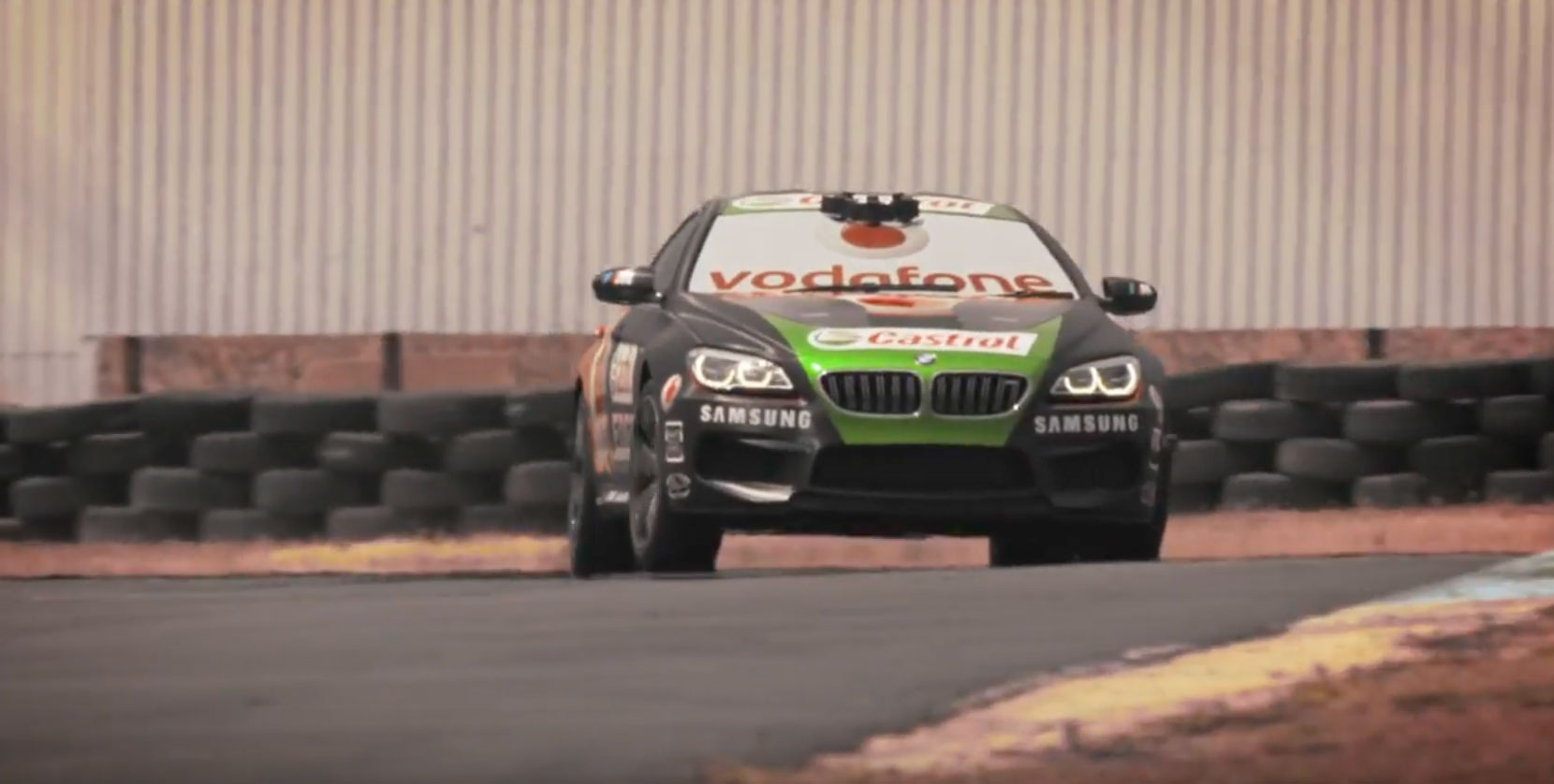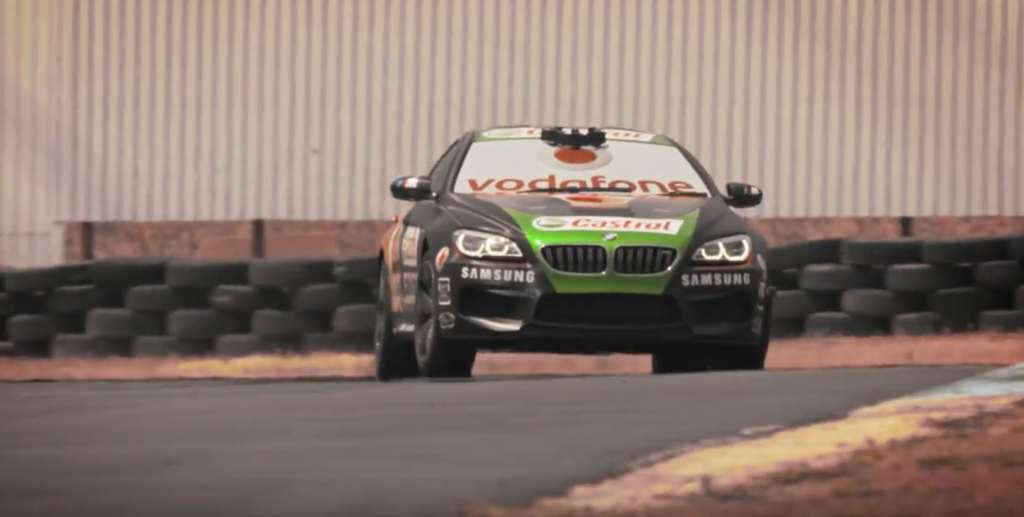 Monitored by Vodafone's network teams, six-time Bathurst champion Mark Skaife flew around the Calder Park Thunderdome in Victoria, blind and only led by what was coming in through smartphones to tablets, turning the entire experience into something like out of a video game, except with real momentum and speed behind it, and of course, real danger.
"Samsung phones consistently transmitting live footage via the Vodafone 4G network to tablets inside the car, it was the ultimate in real world racing simulation," said Skaife of the experience.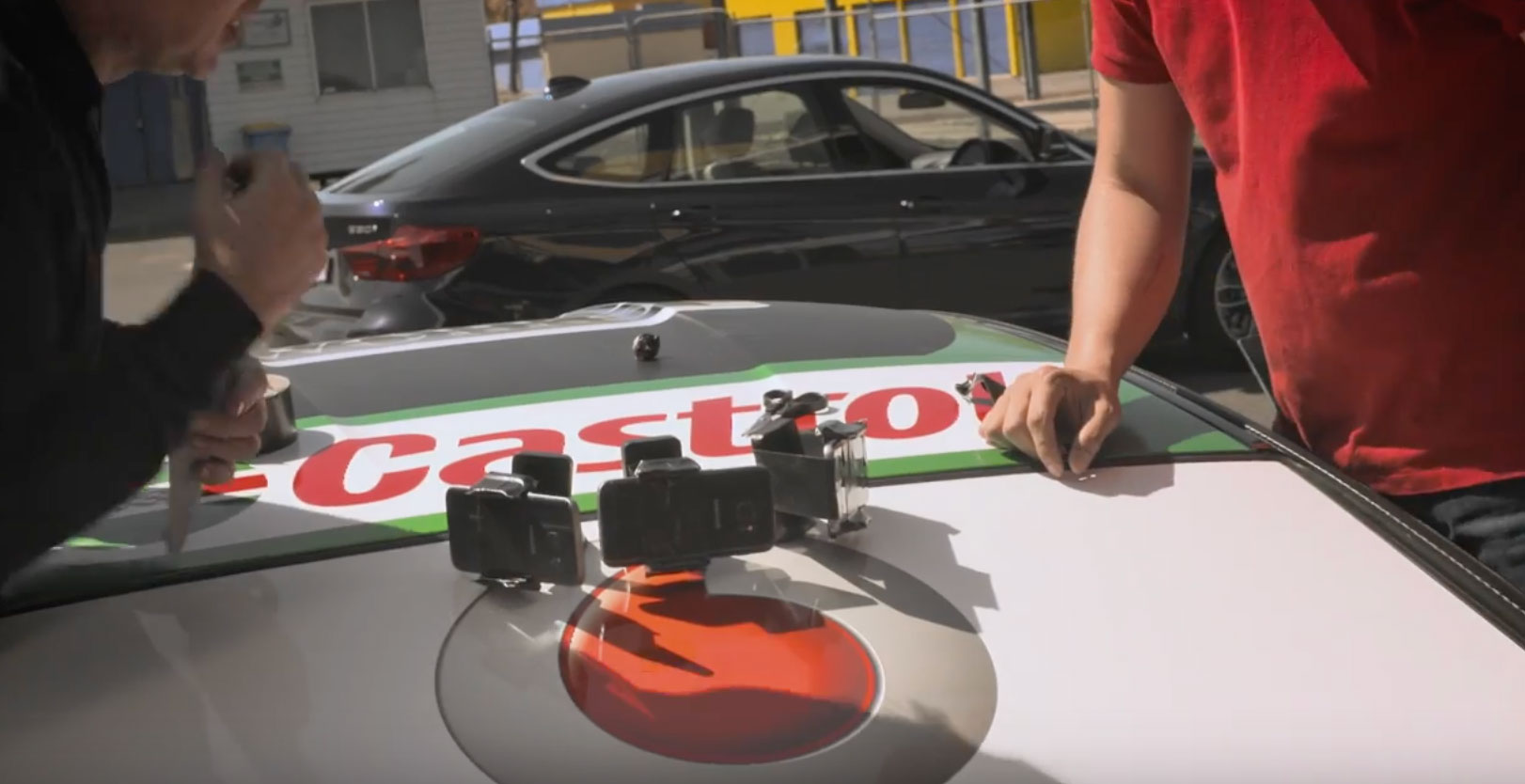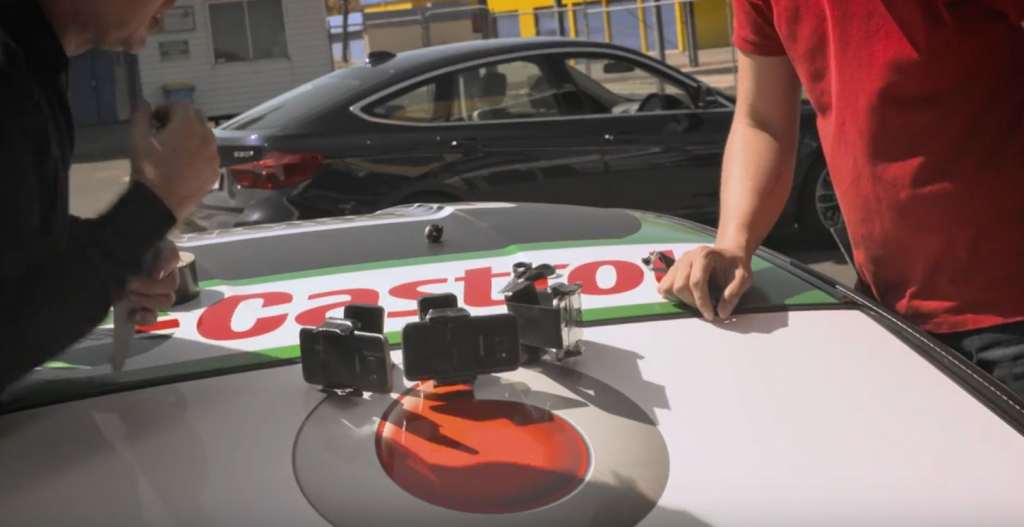 Fortunately, you don't have to stream your driving to an artificial windscreen, and really this is another one of those things you definitely shouldn't try at home.
Despite this obvious warning, it does cite the strength of the network, especially when it is ready to put not just the life of a famous driver but also its CEO at the hands of what could turn out to be catastrophe.
"We continue to invest in our network every single day as we strengthen our 4G service to help deliver faster speeds and greater coverage to enable our customers to stay connected in more places," said Berroeta.