Big screens and fitness stats make up another watch, but the latest from Suunto is a little more resistant and GPS-friendly than some of the other watches out there.
Like most things in life, wristwatches these days generally fit into categories.
There are the regular watches that we've had for yonks, with hands and mechanical parts and require the ability to tell the time that you have to wonder if it's still taught to kids at all, because the hand on the clock says what? Then there are the digital watches, the very thing people rely on their phones, which are, of course, the device that no longer needs people to wear a watch because it can tell the time for them.
There are also smartwatches that talk to that phone, because notifications can be handy when your phone is telling your wrist what's going on, and when you can control music and volume from that very wrist.
And then there are the not-so-smart but still-slightly-smart health watches, of which the world has many, and now has one more, as the Finnish compass and dive specialist maker Suunto adds another to this world.
In this instance, the watch is the Sport Wrist HR, a very name that basically implies what is being offered up: a wristwatch made for folks intending to do a bit of sports with a heart-rate monitor thrown in for good measure.
The watch itself is very, very digital, with a big screen encased under highly-resistant mineral glass ideal if you plan to play hard with it, while the display is itself a touchscreen, made for high-contrast viewing under sunlight, and the display you'll be seeing we're told is very customisable.
But more than that personalised look, Suunto's reason for the creation of this one isn't to talk to your phone, but to talk to your health, tracking heart rate at all times of the day including resting heart rate, step counting, calorie burn rate, and location using a GPS and GLONASS tracker as well as your typical accelerometer tracking system.
With the GPS kicked in, Suunto says the battery life should provide up to 12 hours, and without, you should easily get a few days, making it a watch you will want to keep the charger nearby for at home.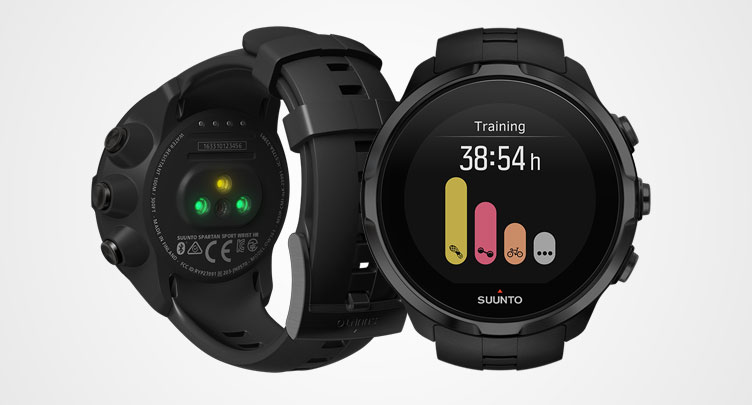 It doesn't happen to come across as a terribly cheap watch, however, because with a recommended retail price of $699, Suunto's Sport Wrist HR feels like it's made for the runner and adventurer keen to know as much about the impact of their activities as possible without staying connected to their phone, which as the smartwatch revolution starts to gear up, may be a little rarer to find.
You should find it in select stores across Australia, however, found in three colours, with black, blue, and pink.