It's not only LG that has an OLED screen or two this year, as Sony gets into gear and finally (finally) releases an organic LED screen.
True story: about seven years ago, this journalist can recall going to events to learn about the next generation of display technology. Called "OLED", it was supposed to herald in a level of colour purity and image fidelity that rivaled plasma, except it would do it in some of the thinnest panels you could ever find.
The year was 2009, and it was supposed to be when Organic Light Emitting Diodes (OLED) got off the ground, making itself available to all who had the cash to spend. Sony was one of the main companies showing off the technology, too, and yet it never materialised.
In 2013, this journalist even attended his first CES, and there Sony was showing off an OLED TV, as if it was on the cusp of being ready.
How long has it been, Sony? How long?
The good news is that we may finally have success. It's 2017 and we may finally have something available for you to feast your eyes on.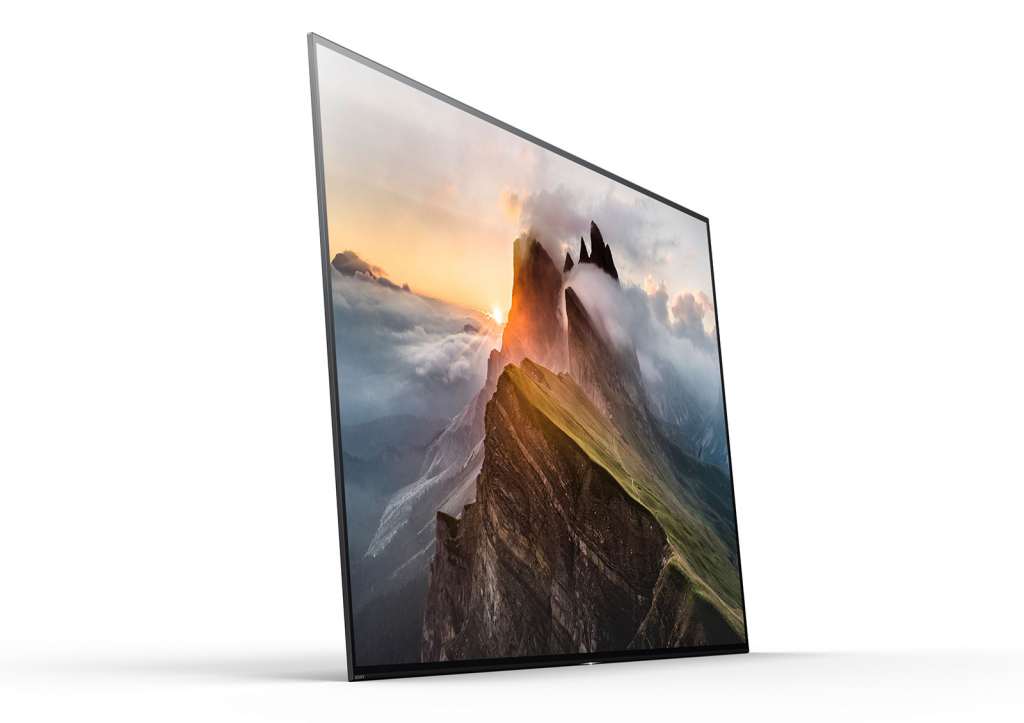 Sony is officially calling the fruits of its labours the "BRAVIA OLED" (in all caps, in fact), though it comes with the more official name of the "A1E".
A 4K Ultra HD TV, the Sony A1E delivers over eight million organic self-illuminating pixels working alongside Sony's processing system found in last year's Z series of TVs, able to render imagery with better colour, contrast, and depth.
As interested as we are in the imaging technologies of Sony's first OLED screen, the A1E Bravia OLED grabs our attention more for the way Sound has built speakers into the TV.

In a rather unusual twist, Sony has created a way for the screen to make the sound using the screen itself, implementing what it calls "Acoustic Surface" technology to send sound waves across the surface of the display, creating a cleaner look instead of using side-mounted speakers.
We're intrigued enough with this idea, and the rest of the package appears to be solid, too, including Google's Android TV operating system, Dolby Vision support for HDR, and Google Chromecast built directly into the TV, allowing you to send images, video, and apps to the TV without an extra dongle.
Neither pricing nor availability is known for the A1E Bravia OLED, though it will arrive in both a 55 inch and 65 inch screen size, so you'll at least have options when it does rock up later this year.