There are soundbars, and then are soundbars, and this year Samsung is flexing its audio muscle, proving it knows more than a few things about the field.
We knew when Samsung announced it had bought up the company that owned AKG and Harman/Kardon that it was more than serious about becoming the go-to place for audio. It was already making improvements in engineering audio products, and its multiroom speakers were evidence of that, but the purchase of Harman signalled a change, and now it's all beginning to make sense.
You see Samsung doesn't just want to be known as the maker of brilliant phones or TVs; it wants to crack audio, too.
An area that normally belongs to the specialists — the companies that only focus on audio, often because they've been doing it for years — Samsung wants to show the world that it can even outdo them, and its next soundbar could be proof of that shift.
Announced ahead of IFA in Germany, the regular mid-year consumer electronics show for Europe, Samsung's latest soundbar is all about showcasing the company's understanding of technology, and then making it transparent and almost magical for the user intending to integrate it into their life.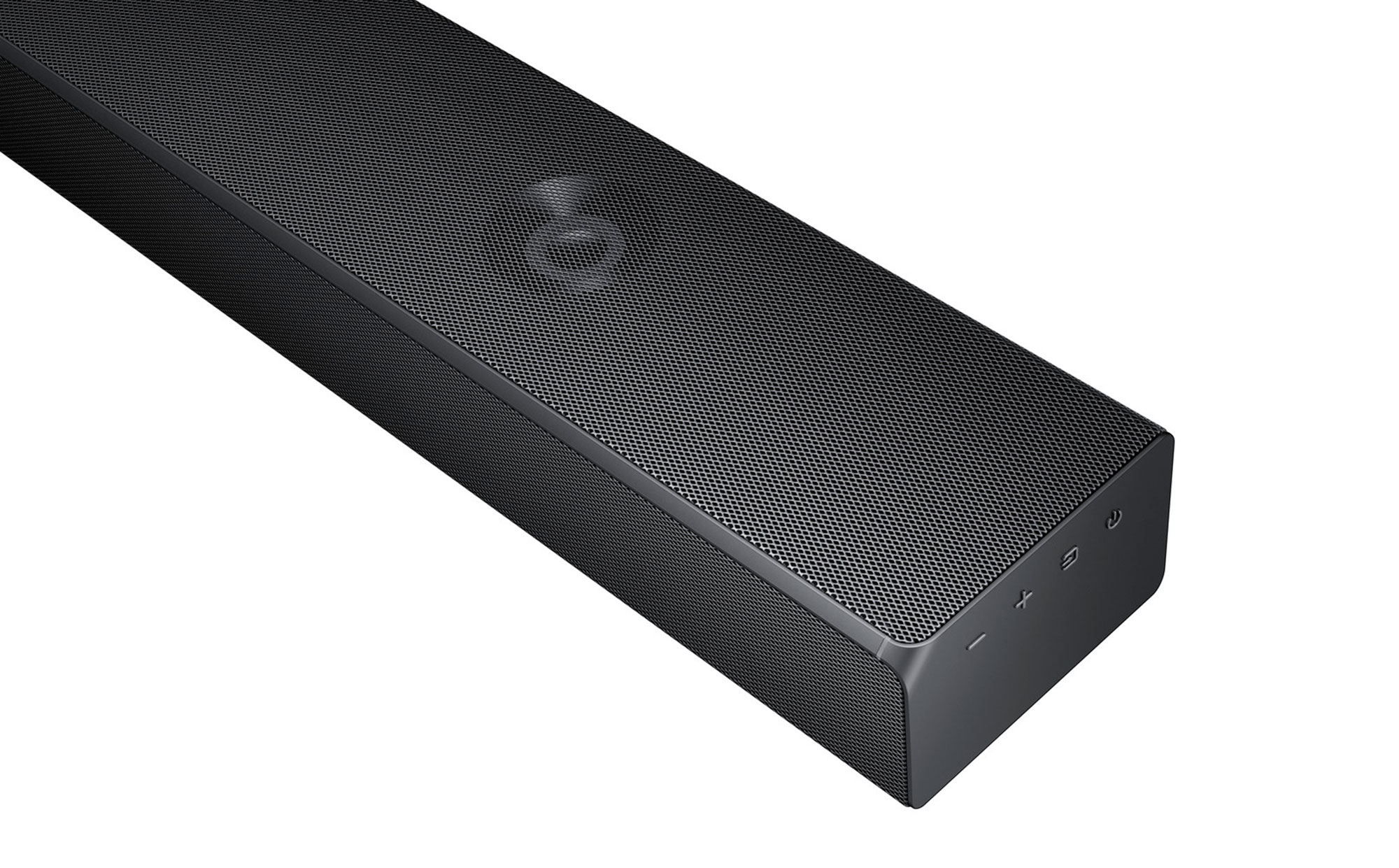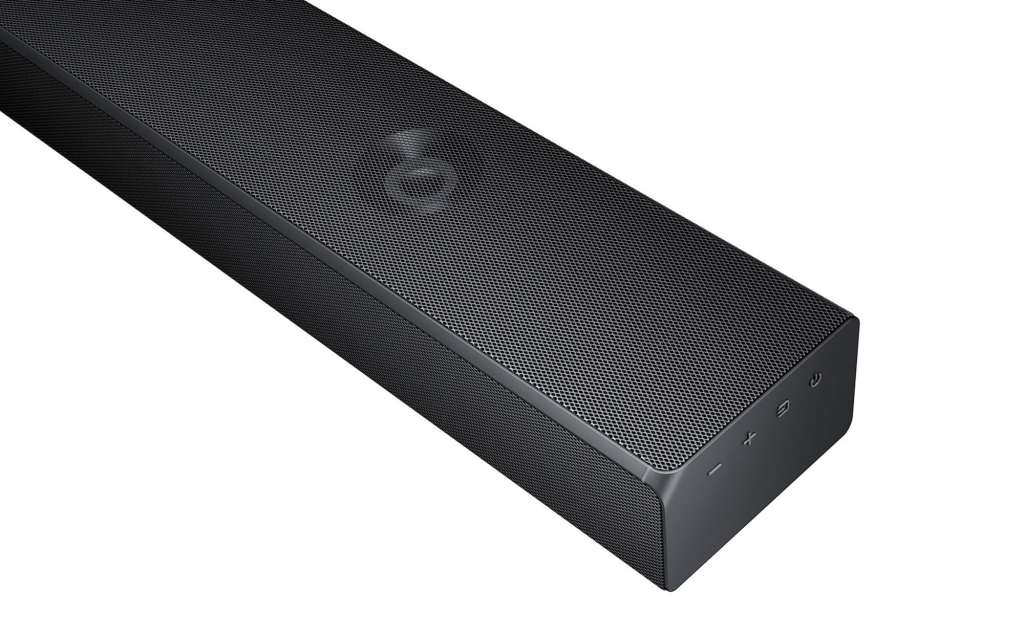 To do this, engineers at Samsung have worked to throw 11 speakers into one single soundbar, delivering spacious sound in a 5.1 configuration complete with two drivers that will fire upwards to bounce audio and create room-filling sound.
Samsung has also worked on cancelling out any extra and unnecessary vibrations by using a technology that can predict the movements of the speakers and essentially controls them to keep the movement sound quelled, preventing the low sounds of the internal subwoofer from vibrating crazily.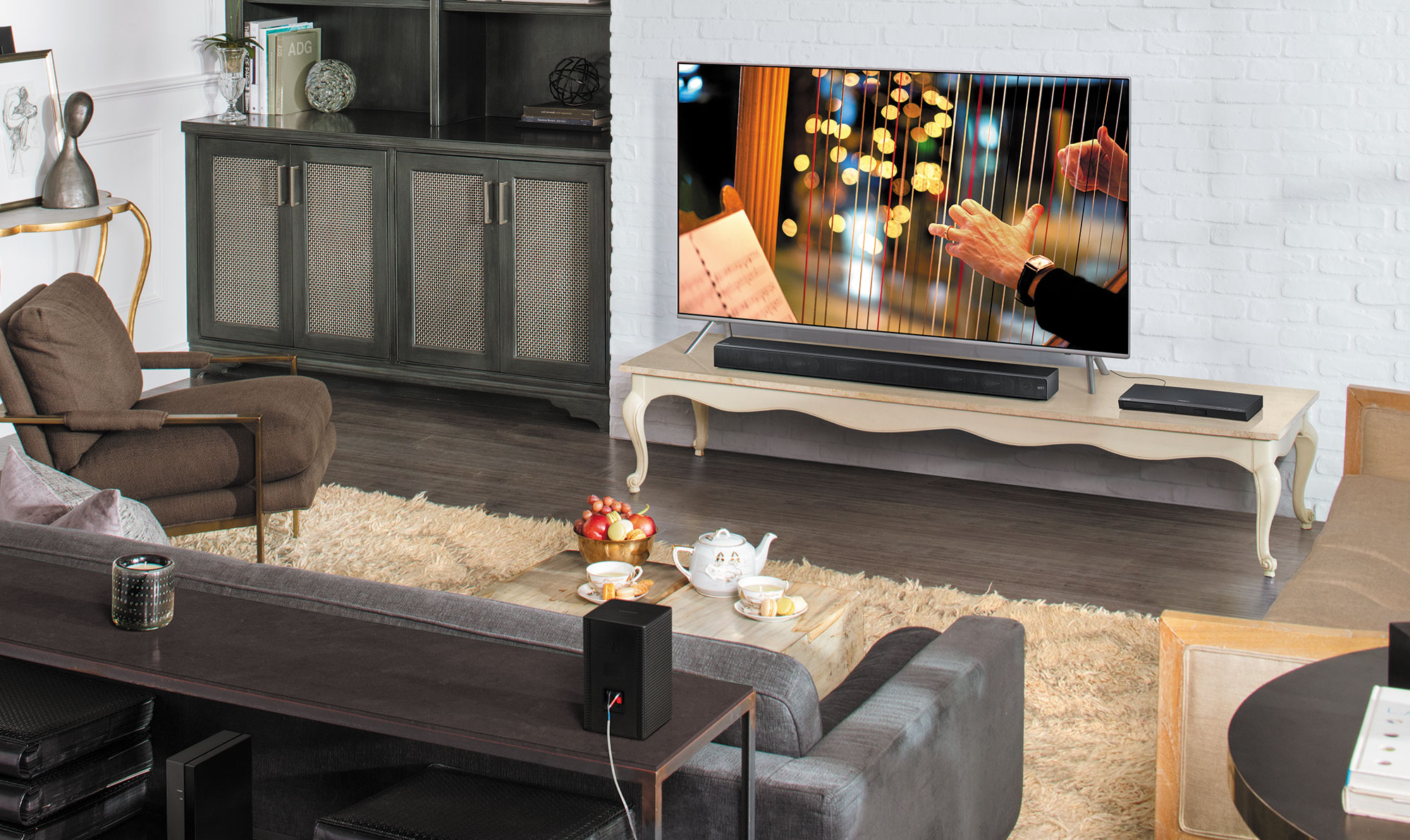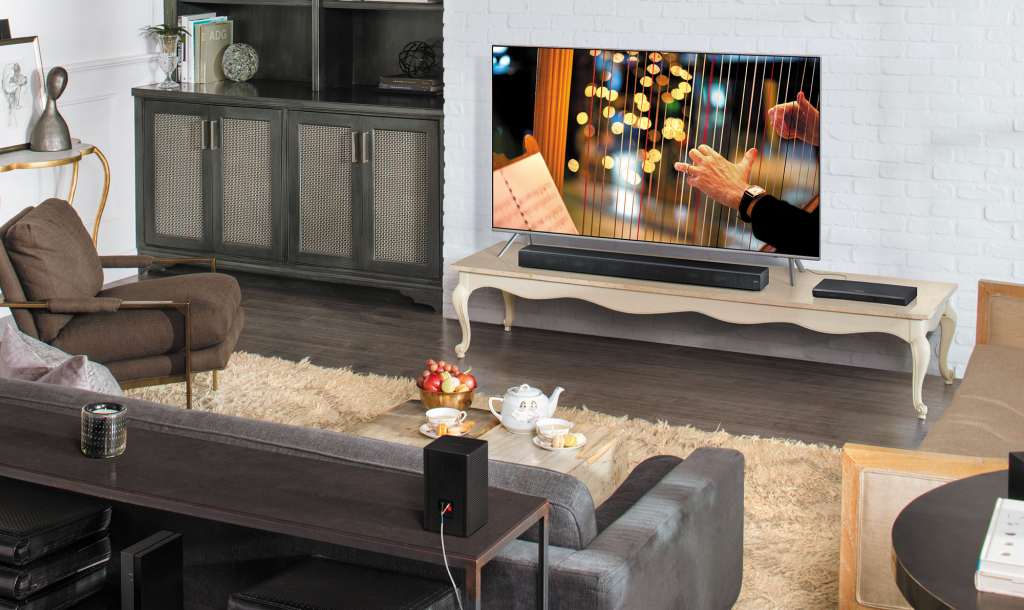 Built to be mounted on a wall or sitting on a home entertainment unit, Samsung's Sound+ MS750 forgoes the subwoofer by including enough technology to make the sound surprisingly deep, but it will work with an optional wireless subwoofer arriving alongside in August.
Meanwhile, Support for Samsung's existing technologies makes its way into this soundbar, with both Bluetooth and multiroom audio support included, not to mention support for Samsung's "One Remote" technology rolled out to its 2017 TVs.
"Samsung home entertainment products are designed to provide a rich and premium experience that can easily fit into the design of the home and lifestyles of our customers – whether streaming favourite TV shows, watching 4K movies on Blu-ray, or listening to music," said Carl Rose, Vice President of Consumer Electronics for Samsung in Australia.
"The MS750 delivers an incredibly immersive quality of sound in a clean form factor that is easy to install and aesthetically pleasing, creating the perfect home entertainment experience for apartments and large homes alike," said Rose.


Pricing of the MS750 soundbar clocks in at $999, while the optional SWA-W700 subwoofer will cost $799, both arriving in August.