With the release of the new Star Wars film, everyone — us included — is Star Wars crazy, and if a Star Wars buyers guide isn't enough to get your fill, it's time to go VR.
The world of interactive entertainment has been something Star Wars has been dabbling in for longer than most. We probably have almost every Star Wars title on CD-ROM (remember those?), and there are even more possibilities available. Star Wars is everywhere, from computers to video game consoles to electronic entertainment, and now VR.
Samsung has been working with Disney on a project to bring the world of Star Wars to the first-person world that is virtual reality, and the results are made for someone who not only has an interest in the new films, but also the droids that go with them.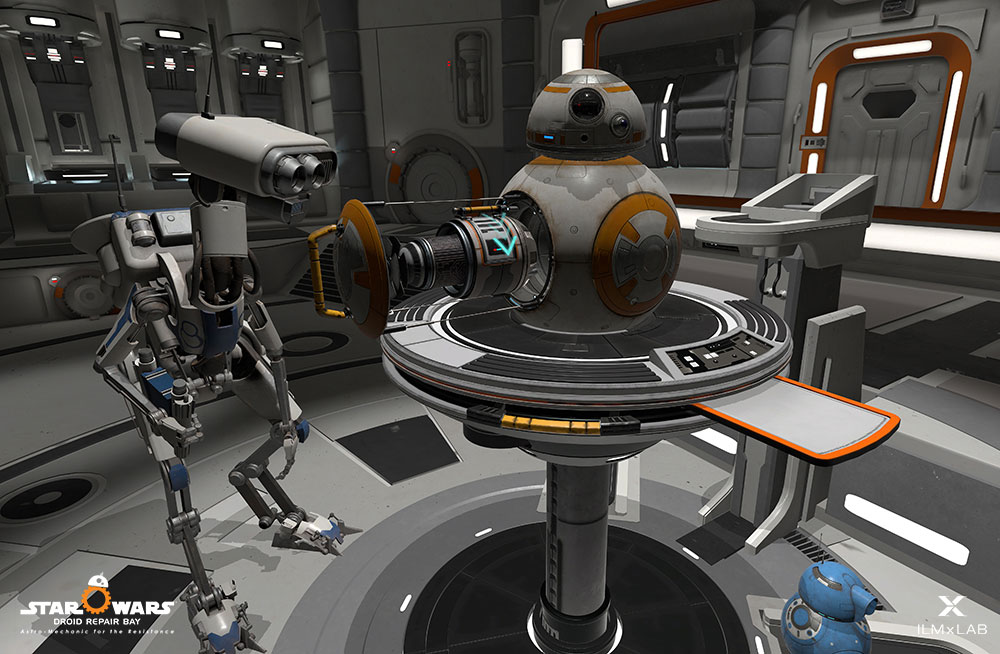 The experience is called "Droid Doc", and it essentially turns you into a droid repairer for the BB class rolling droids like BB-8, working on repairing the spherical ball droids so they can keep fighting the Imperial First Order scum soldiers.
Much like how playing the video games requires the right console, you do need the right hardware to try out the Samsung Star Wars VR experience, and right now, that means a Samsung Galaxy S8, S8+, or Note 8 handset, as well as the Gear VR headset Samsung makes, with the experience available on the Oculus Sttore.
However, if you don't happen to have one of those, Samsung's stores across Australia will have the experience, with it running until February 1, possibly longer than "The Last Jedi" will be in cinemas for.