Samsung may not have shown the anticipated Galaxy S8 at Mobile World Congress, but it didn't come empty-handed. Not in the slightest.
The term "mobile" in "Mobile World Congress" generally implies phones, but it can mean a lot of things. It can mean watches and wearables, and these days does. It signifies payment technologies, because there are definitely mobile, too.
And it also tells the story of tablets aplenty, because "mobile" also works as a word when you're talking about "mobile computing", which a tablet definitely falls under.
This year at Mobile World Congress, that's what "mobile" meant for Samsung, showing off with three tablets in a world that might actually be getting close to post-tablet, especially as phones get bigger.
We're not sure how tablet sales are going, but in recent years, it does seem manufacturers have been making less of the things, probably because once you have one, you have very little reason to buy another until it, you know, breaks.
Manufacturers are also embracing the idea that a tablet is more than a mere content consumption device, and so your typical Android tablet is no longer quite so typical, shoe-horned into doing more with extra functionality or running Windows and turning into a fully-fledged computer.
Fortunately for Samsung, all three come across as capable of doing a little bit more than your typical tablet, giving them a way of standing out.
So what did Samsung announce, and what will be coming to our humble little country on this side of the world?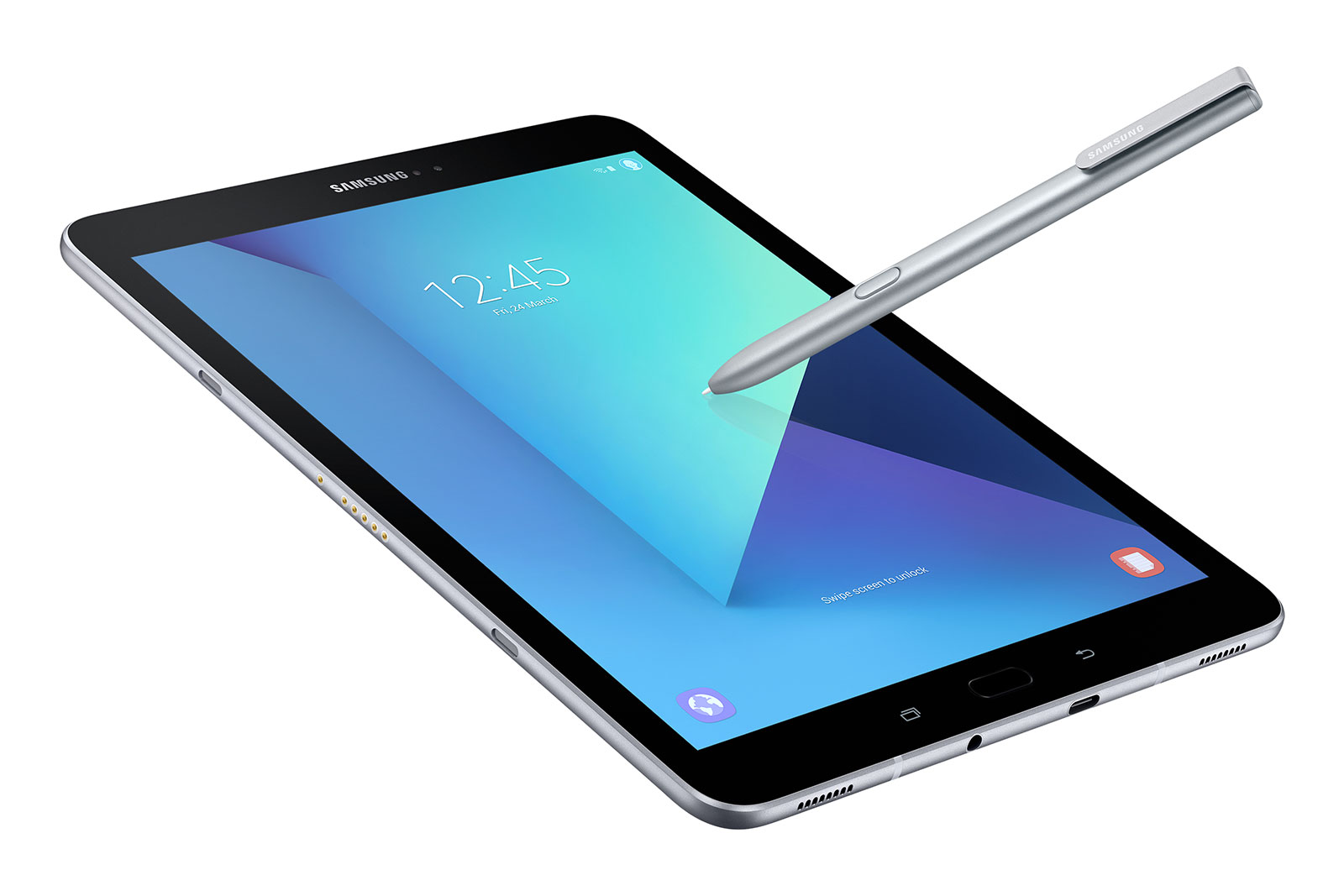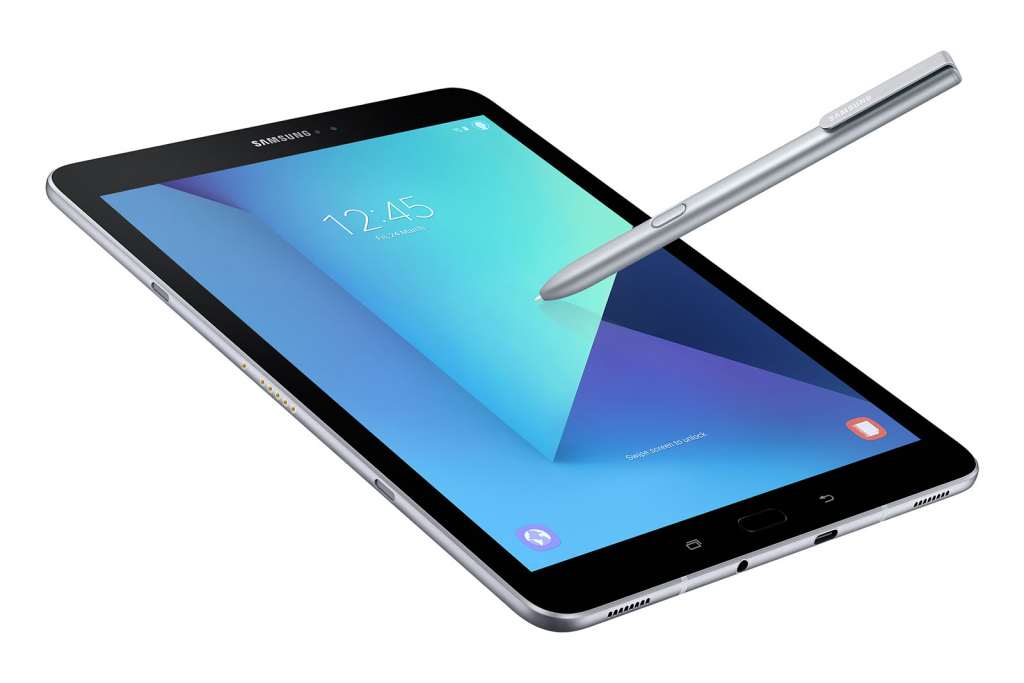 First you'll find the Galaxy Tab S3, the next in Samsung's take on what a tablet should be, albeit there being a long wait since the previous model.
It's been a good year and a half since this one was announced, seeing the light of day at IFA in 2015, and it was a change in step for the brand, shifting away from the common 16:9 widescreen display aspect ratio it had been using in tablets for years and moving to the more iPad-like 4:3 instead.
That said, it was a thin and well-made device, and given that the age is definitely moving on, it makes sense to upgrade it now.
For the latest update, the Galaxy Tab S3 is keeping that 4:3 aspect ratio like on the S2, but upgrading everything and changing what it can do.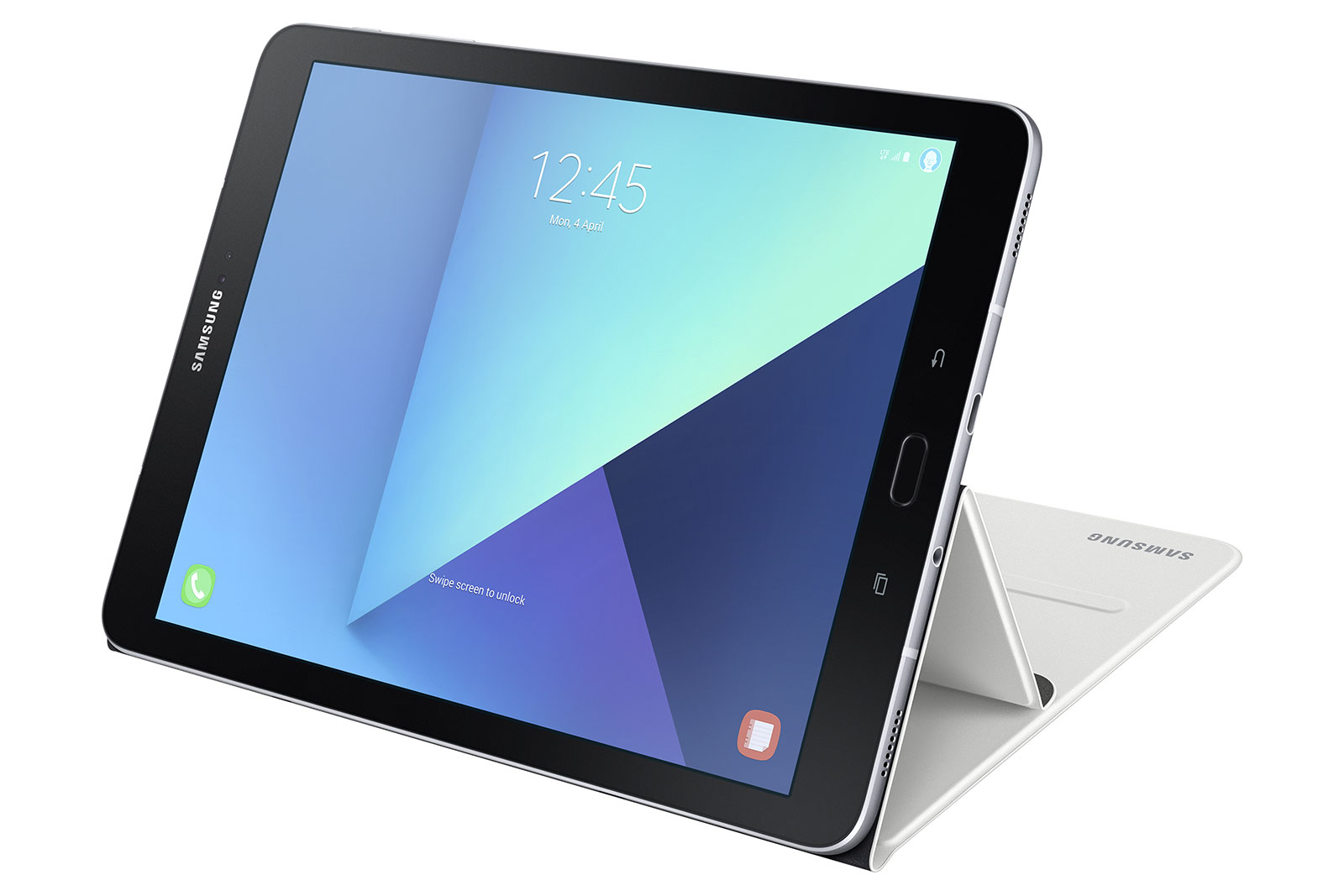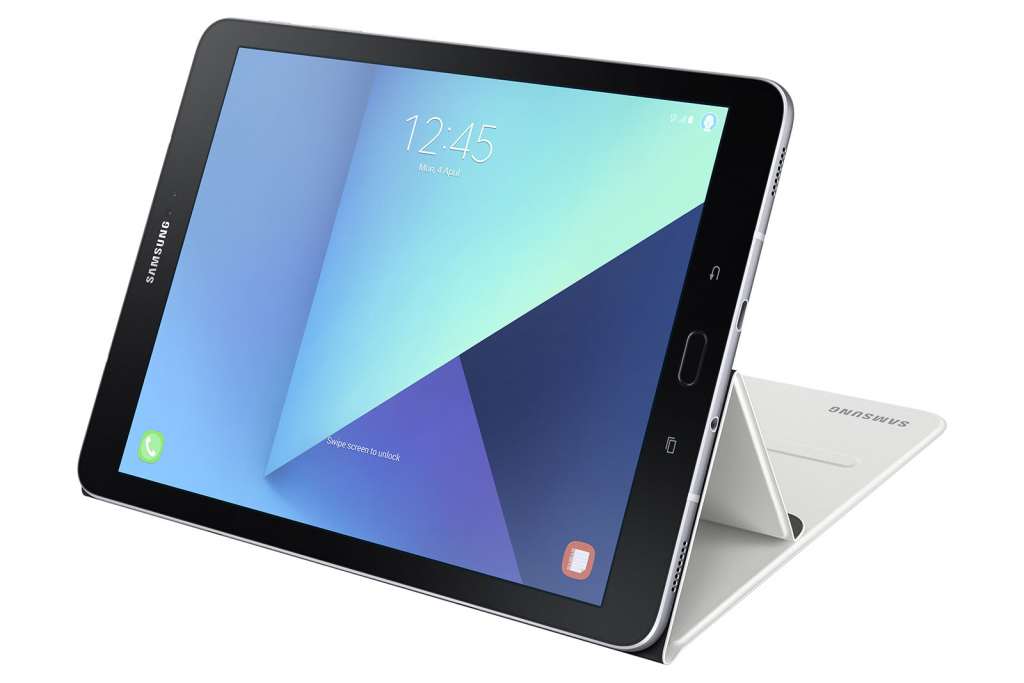 You'll find a 9.7 inch Super AMOLED display capable of showing 2048×1536 — much the same res on the Tab S2, though we suspect the screen will be brighter this time around — sitting on top of a Qualcomm Snapdragon 820 quad-core chip, with 4GB of RAM to keep the thing fast and 32GB storage, though there's room to move with a microSD slot. It will also support the Vulkan API for better gaming graphics and come with Samsung's Game Launcher, a feature that first rocked up on the Galaxy S7 phone.
Samsung will be moving the tablet to USB Type C like it has done with its phones, and there'll be WiFi 802.11ac, Bluetooth 4.2, and a camera capable of capturing 4K Ultra HD, which is handy because the screen can play it back, also.
Also new is what the device will do that an ordinary tablet will not, and given that Apple's iPad Pro has support for the Apple Pencil, Samsung's Galaxy Tab S3 will have support for the S Pen, allowing people who like to draw, scribble, scrawl, and make scratchings of text to keep doing that, but with an Android tablet at their disposal.
"The Galaxy Tab S3 is the ultimate in Samsung tablets and will be perfect for Australians seeking the latest we have to offer, whether they use a Wi-Fi or 4G connected variant," said Richard Fink, Vice President for the IT & Mobile Division at Samsung in Australia.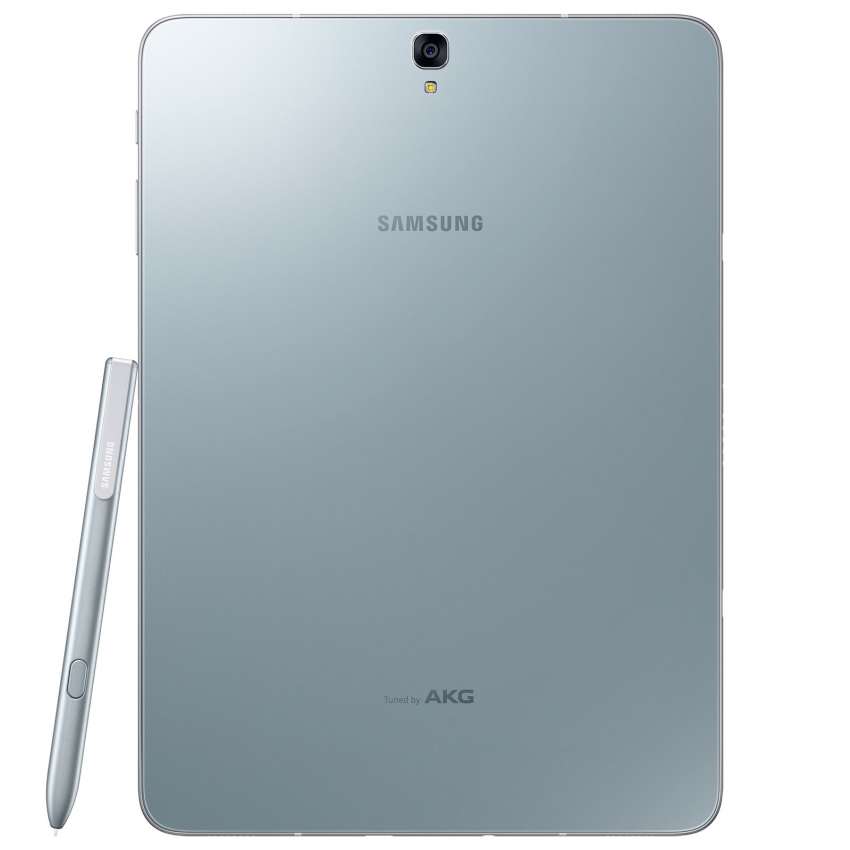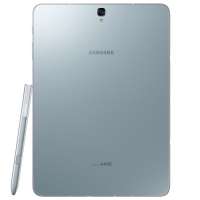 We're interested in this one, if only to see if Samsung can keep the interest going in tablets, but it's the two other tablets that hold our attention for much, much longer.
We mentioned it earlier, but tablets have to transform either into a device that is more than mere content consumption, or they have to become something you can work on, and Microsoft's Windows is one of the better ways to do that quickly on a tablet.
This year, Samsung has two tablets running Windows on the way, taking what worked in the Galaxy TabPro S and evolving the formula a little for the Samsung Galaxy Book.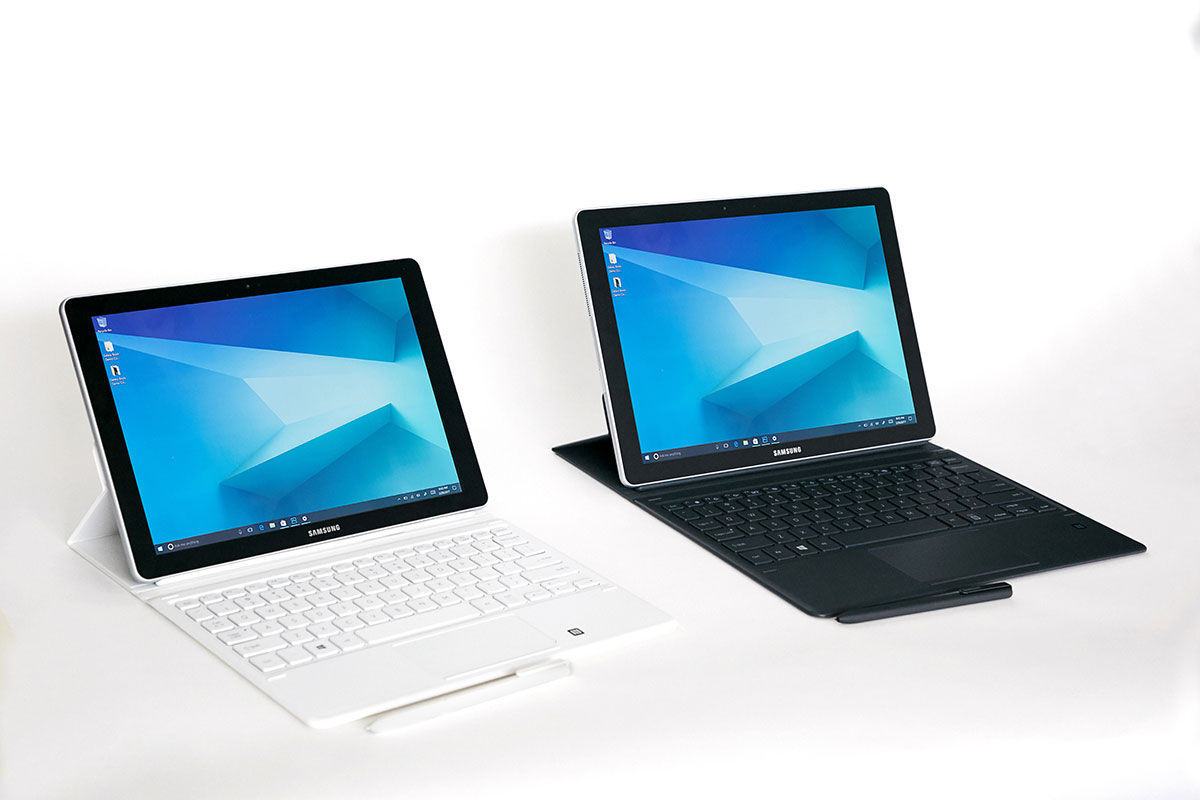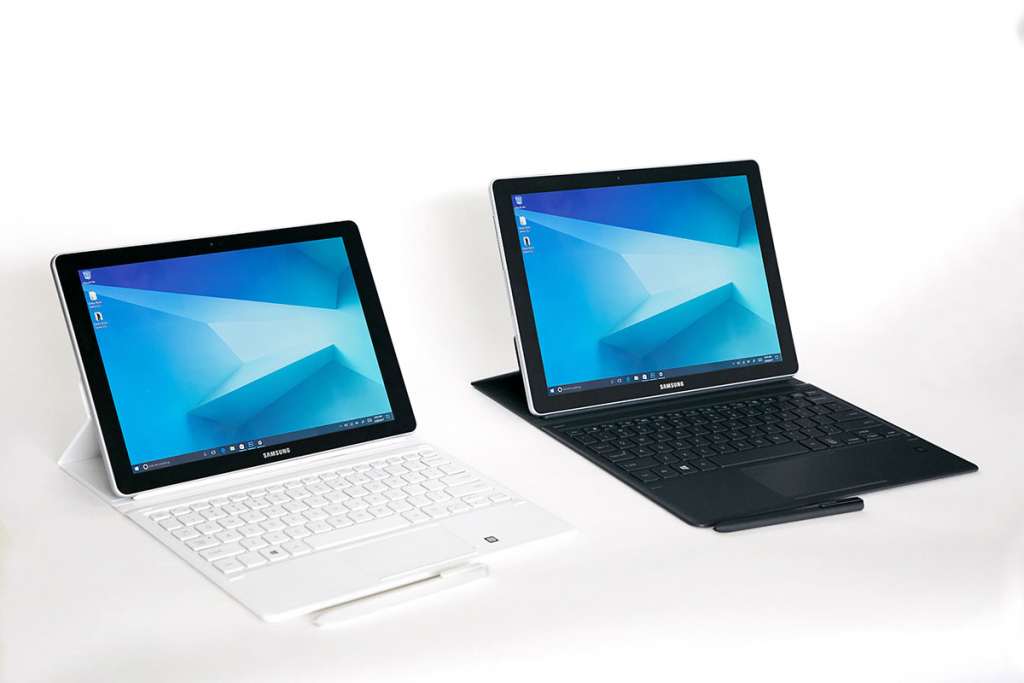 Now coming in both a 10.6 inch and 12 inch variant (as opposed to only the 12 inch TabPro S in the past), the Galaxy Book is a proper computer, arriving with either a lightweight processor in the 10 inch variant (Intel Core 7th-gen m3) or something more grunty and deserving of actual work in the 12 inch (Intel Core 7th-gen i5).
Either of those options will be great for work, but one will definitely outperform the other, even though the whole point of these machines isn't necessarily performance, but mobility.
Ah yes, there's that word again: mobile.
To keep things mobile, the Galaxy Book will include a keyboard cover to wrap around the body and connect the keyboard using a physical connection, also giving you a modicum of protection. While protection is good, both Galaxy Book tablets will also be made from metal, keeping things durable and well-built, too.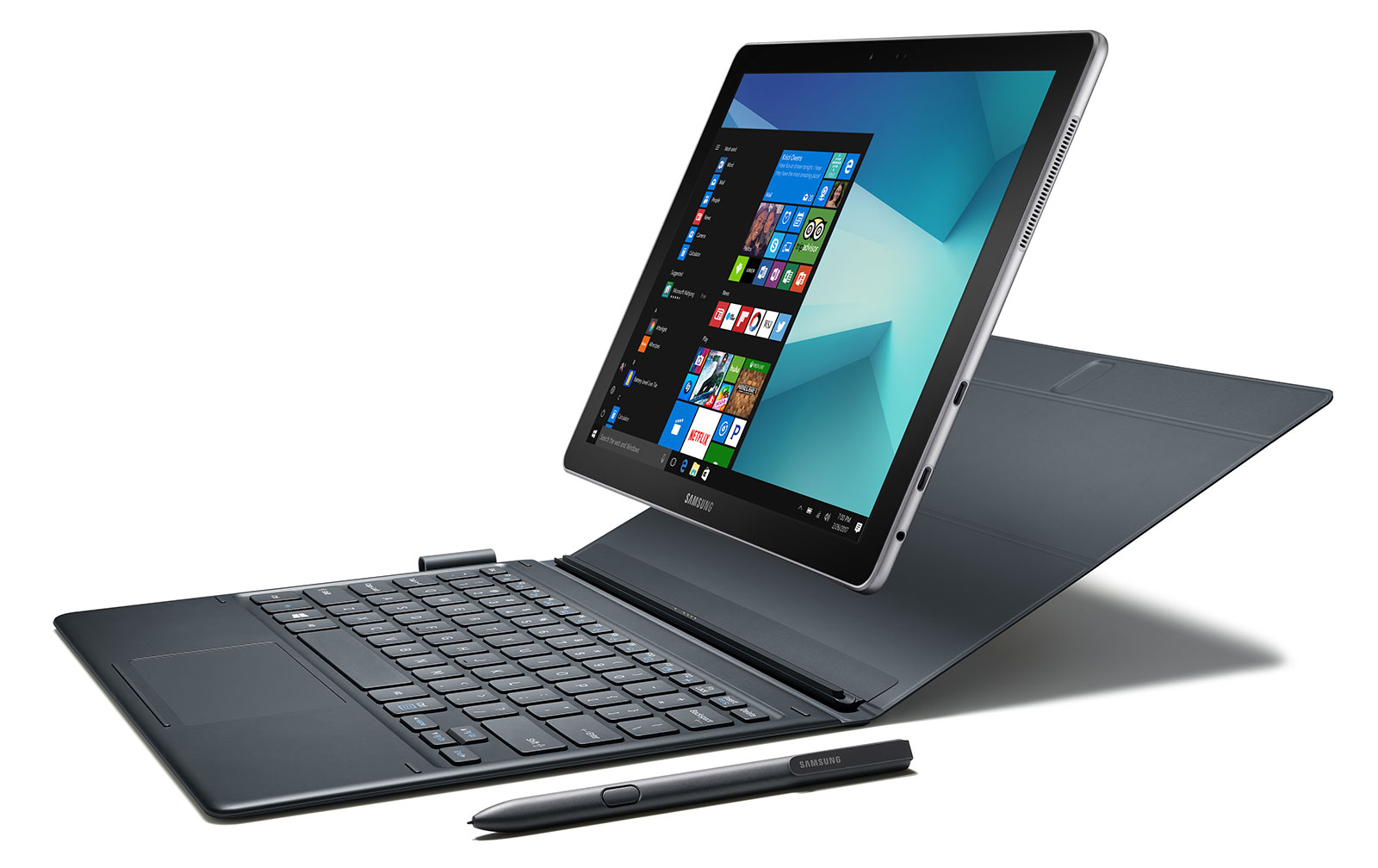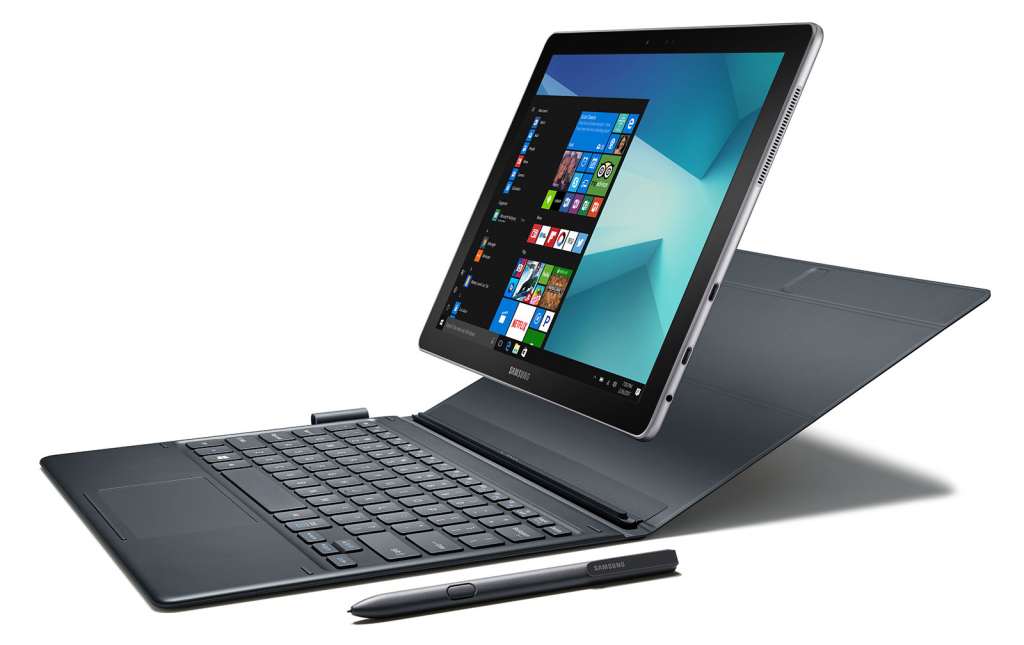 Samsung has also fixed a few things it missed the mark on with the first-generation Galaxy Book, the original Galaxy TabPro S, with support now for microSD to expand the fixed storage of either 64GB or 128GB on the 10 inch, or either 128GB or 256GB on the 12 inch.
There is also support for the Samsung S Pen here, allowing you to draw, write, and do all the things you might want to do with a stylus that also happens to support 4096 levels of pressure and a tiny pen-like 0.7mm tip.
"Samsung is extending our product portfolio to provide our customers with the best possible tools to support great productivity and a premium entertainment experience, whatever the needs of the user," said Fink, adding that "Samsung is committed to offering a range of premium tablet experiences across Windows and Android operating systems and whether people use their device for content creation, consumption, or both".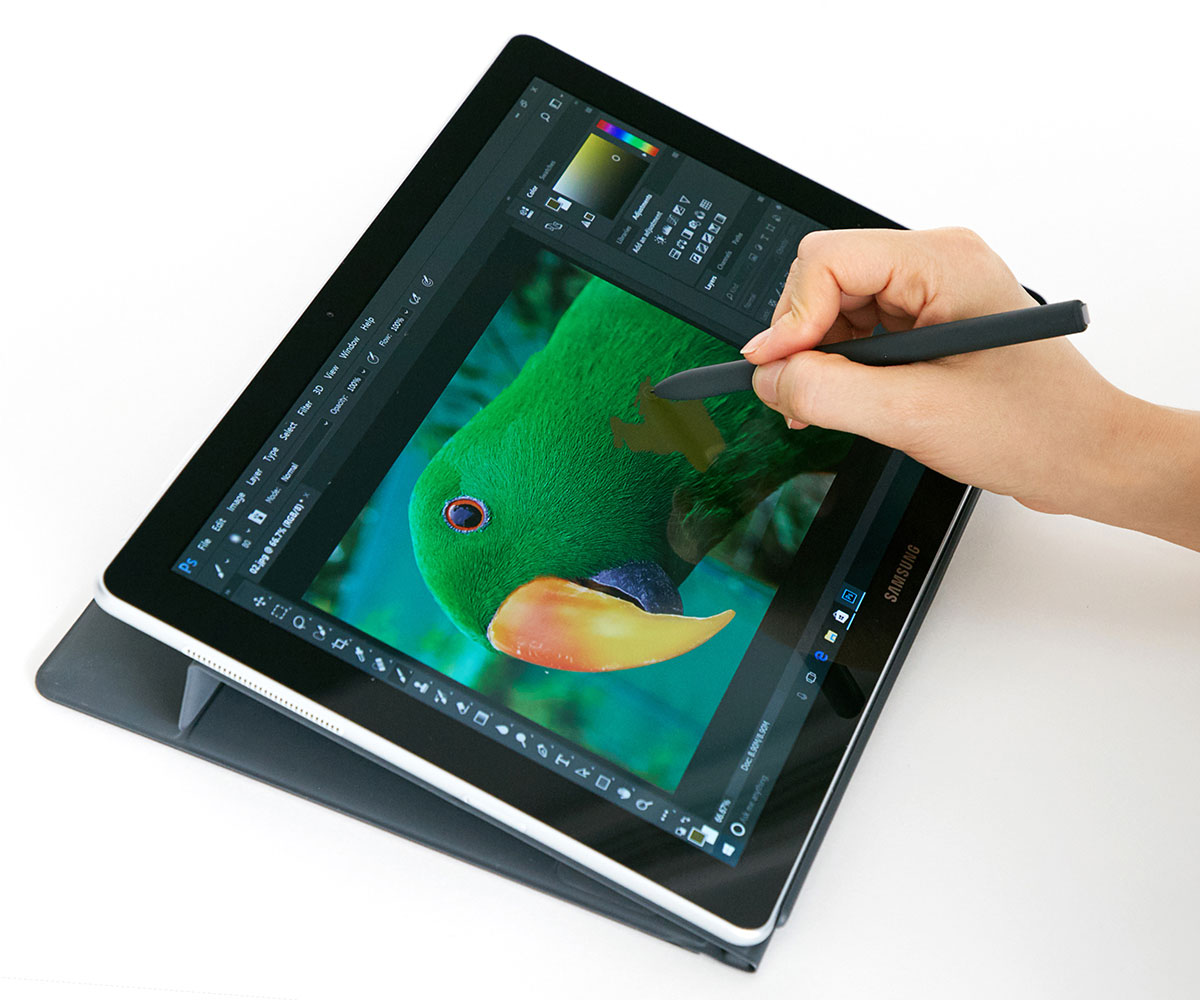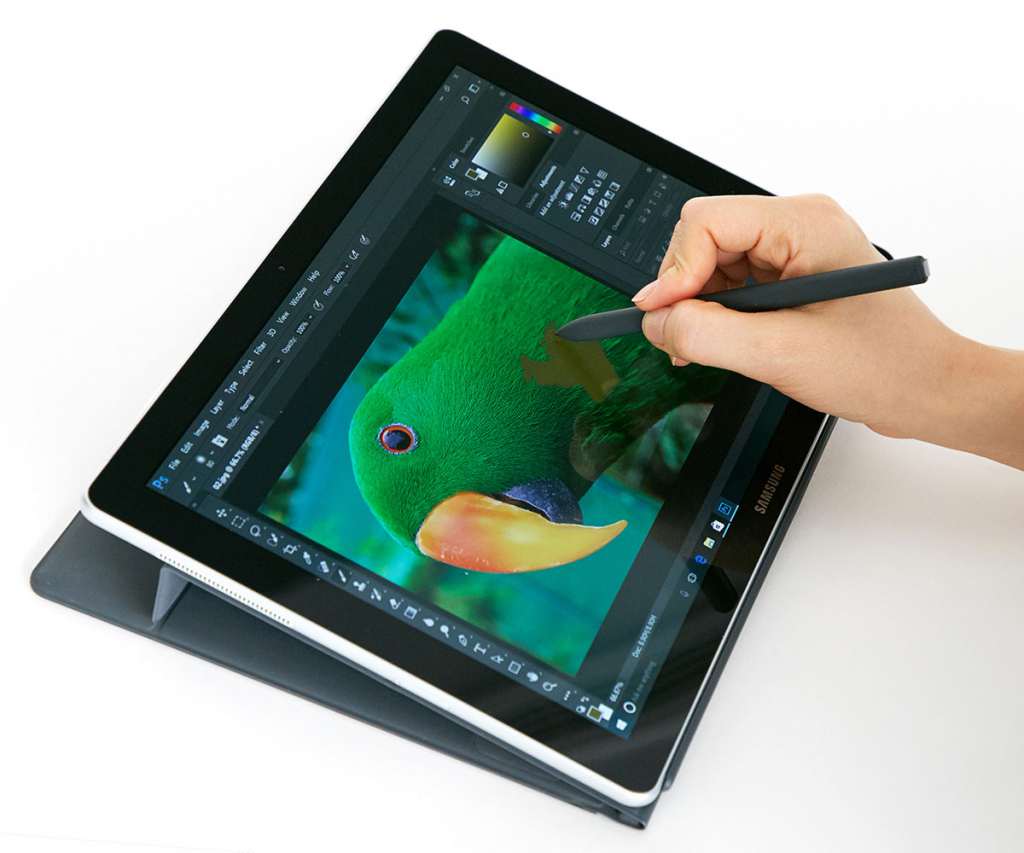 The good news on all three of these tablets is they look like they should all arrive locally, with the possibility of a 4G variant for each on top of the regular WiFi model. That's less of a deal these days now that all our mobile phones can work as mobile hotspots, and with the recent news that Samsung Flow will roll out to more devices, means 4G devices are less of an issue if you happen to also be using a Samsung phone.
Still, it looks like the option will be there for both, though the availability on each isn't known. We'd hazard a guess sometime from April onwards, but will keep you updated when we know more.