Smart lights are one of the easiest ways to make your home into a "smart home", but what if you want something a little different?
It's hard to deny the ease of conversion into a smart home that the smart lightbulb has had on modern housing, because it is really, truly, stupidly easy to make your home WiFi connected with a smart lightbulb. Just one will start you off, providing at least one room of lighting that you can control with your phone, Android or iPhone.
While a singular smart lightbulb can be bought to provide colour or just the simple ambient white or yellow hues of light, a simple light may not have the punch you expect the conversion to a smart home to have.
In fact, if you're looking for a burst of colour that this transformation would deliver, there may in fact be another option, but you're going to want a wall to stick it on.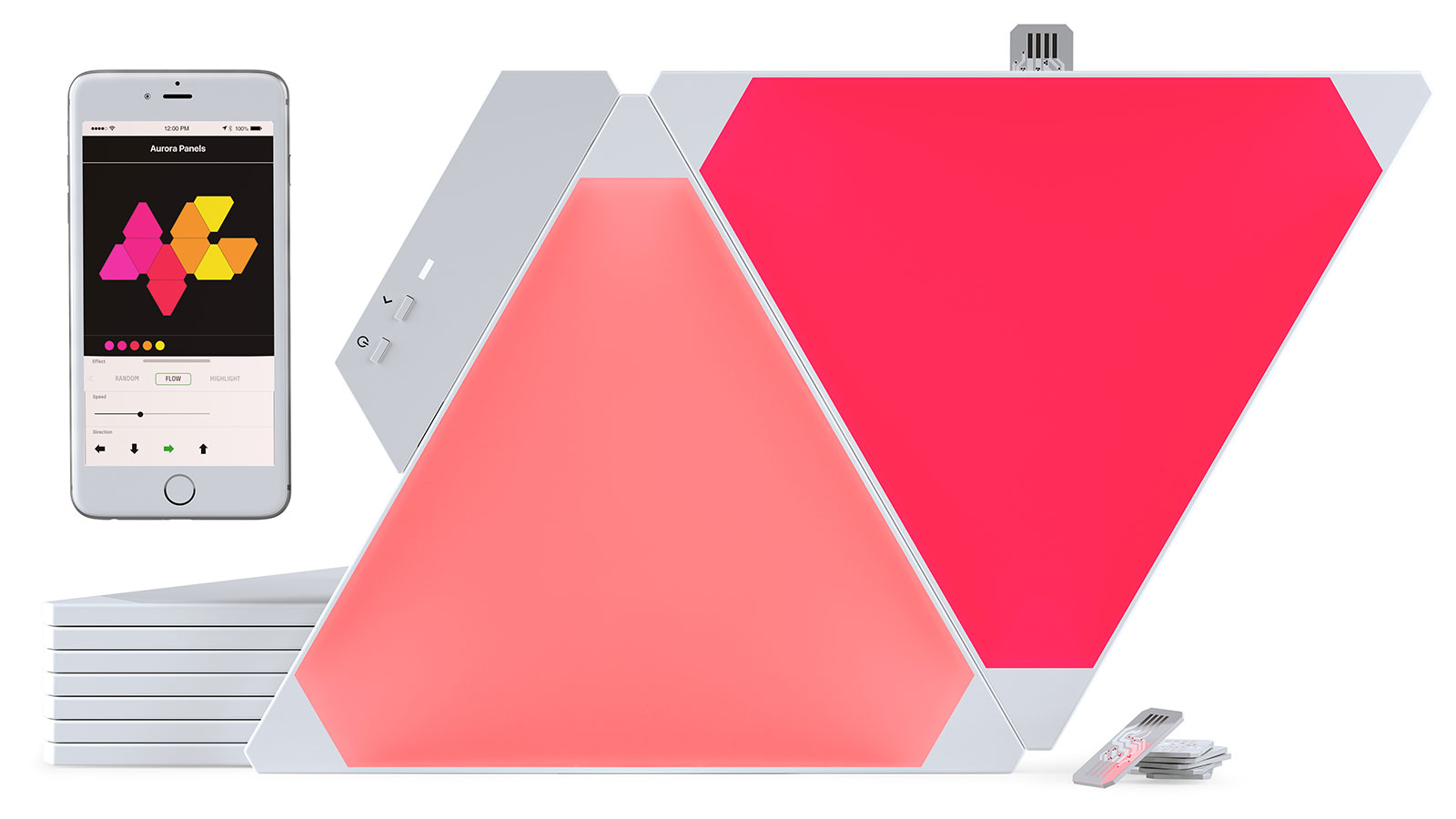 Developed as panels of light, Nanoleaf is a fairly recent brand offering lighting in triangular panels that can be connected together to create geometric visions of colour that can be controlled using your smartphone and tablet.
They're not so much a lightbulb as such, and are more one part lightbulb and one part wallpaper or decorative art, because while they provide light, the Nanoleaf Light Panel is exactly what its name suggests: it's a panel that provides light and colour that you attach on your wall. And that's not all it does.
While Nanoleaf's Light Panel kit is rocking up this month in Australia, a new plug-in module made for the Nanoleaf wall-friendly bursts of colour and light can make these a little more fun.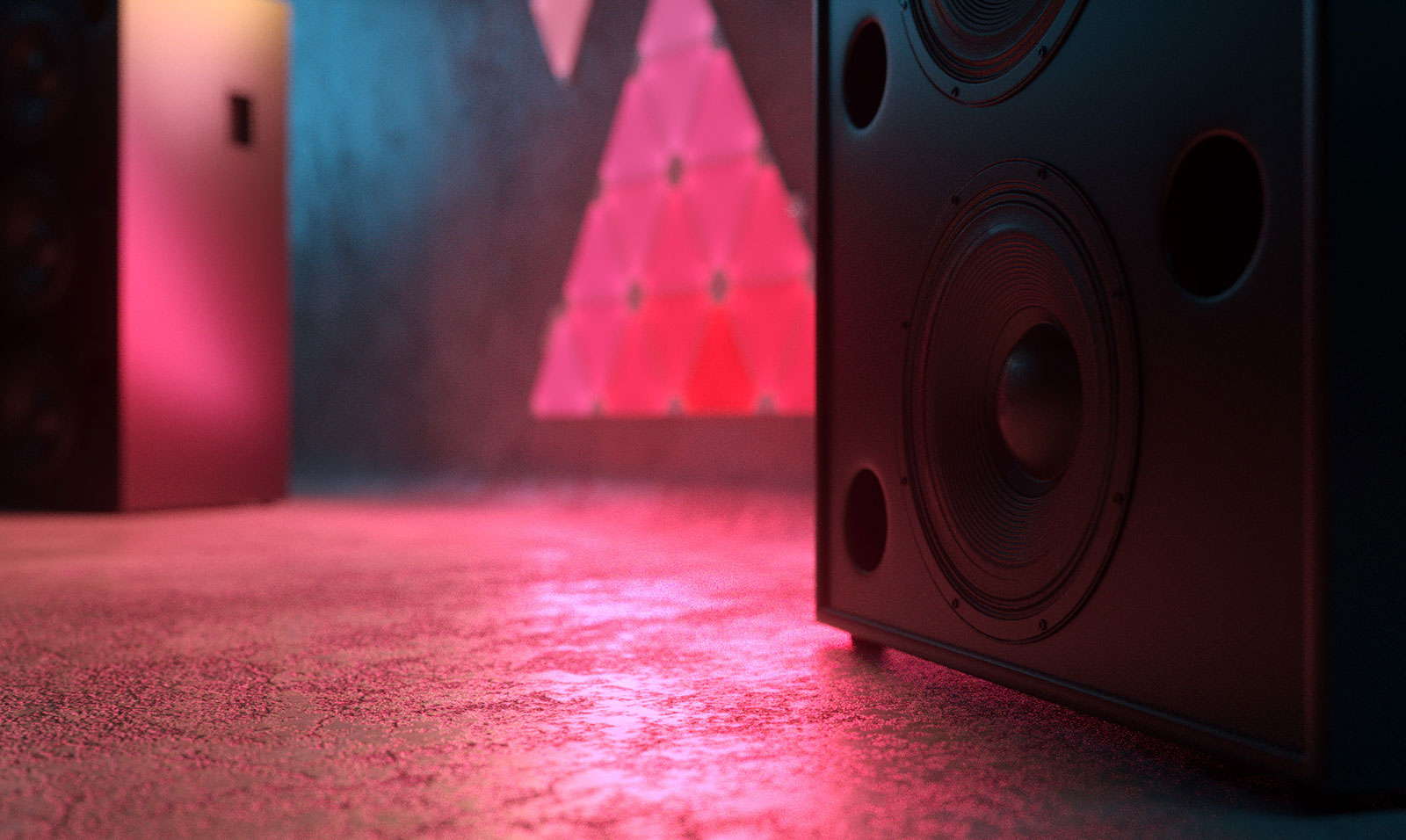 Called the Nanoleaf Rhythm, it's essentially an audio sensor for the panels, picking up on any audio played in the room so that they can translate those beats and sounds into a bit of a light show, and one attached to your wall.
You can control and customise the light show using the likes of Siri, Amazon Alexa, and the Google Assistant, or you can use the app to make your changes, and that holds true for the rest of the Nanoleaf Light Panels system.
"The belief that lighting should be a more joyful experience was largely what inspired the Nanoleaf Light Panels," said Gimmy Chu, CEO and Co-Founder of Nanoleaf.
"Even though many people only see light as a function, we know that light is vital in creating the right ambiance, helping to set the mood and even helping with a healthier lifestyle. How you experience each and every moment of your day is largely determined by light, so we wanted to give that experience back to the user," he said.
"We see the Nanoleaf Light Panels as the ultimate tool for self-expression."
That tool for self-expression is one that arrives in a set of triangular modules that can be connected in various ways to suit your own geometric visions, with nine panels and nine linking connections arriving in the standard $299.99 Smarter Kit, while expansion packs rock up with three panels and three linkers for $99.99.
The aforementioned Rhythm light-show plugin will set you back an extra $79.99, with all three packs landing in electronics stores across Australia, including Apple, David Jones, JB HiFi, and Harvey Norman.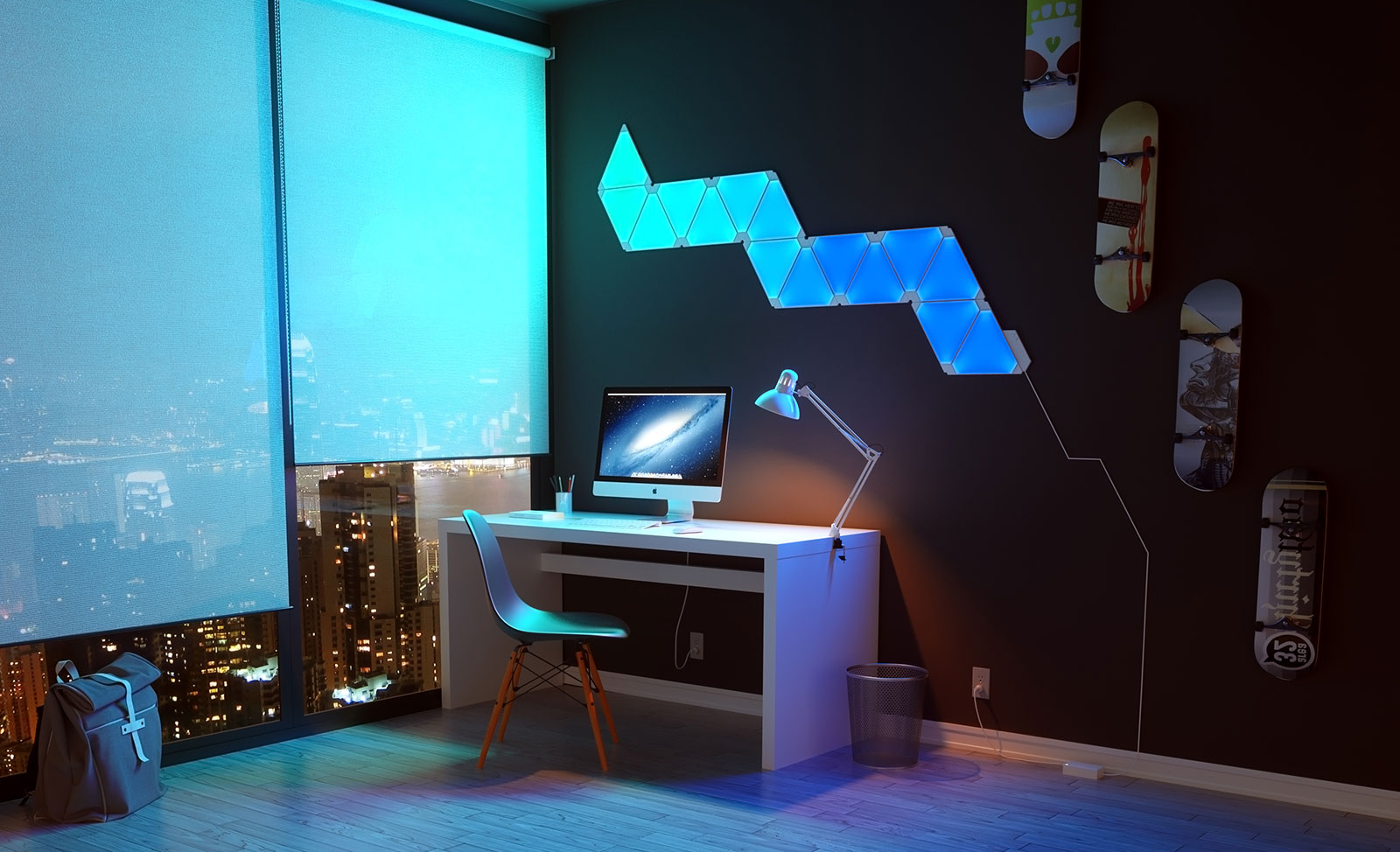 Each panel supports over 16 million colours thanks to the power of LEDs that can shift colour, and while they can hold the colour you may want for when you switch them on, if you feel you need a calmer or more playful scene, you can switch to that, adopting a cool blue to chill you out or a crazy orange to freak your neighbours (and kids) out a little come Halloween.