It's not unusual to have a few computers on one desk these days, but that usually means several mice. Fortunately, Logitech has been working on a fix.
If you've ever worked on more than one computer at a time, you've seen the trouble with mice. With one computer, you have one mouse, but add a second or third, and you'll have two or three more mice in the picture.
Trying to get them to talk is even worse, because as you cross across the workspaces, you need to keep your hands on each mouse to use each computer. Depending on how dexterous you are, this can be complicated, running your hand from mouse to mouse as you cross Windows to Windows to Mac back to Windows, from desktop to desktop, to desktop, with real desktop hopping.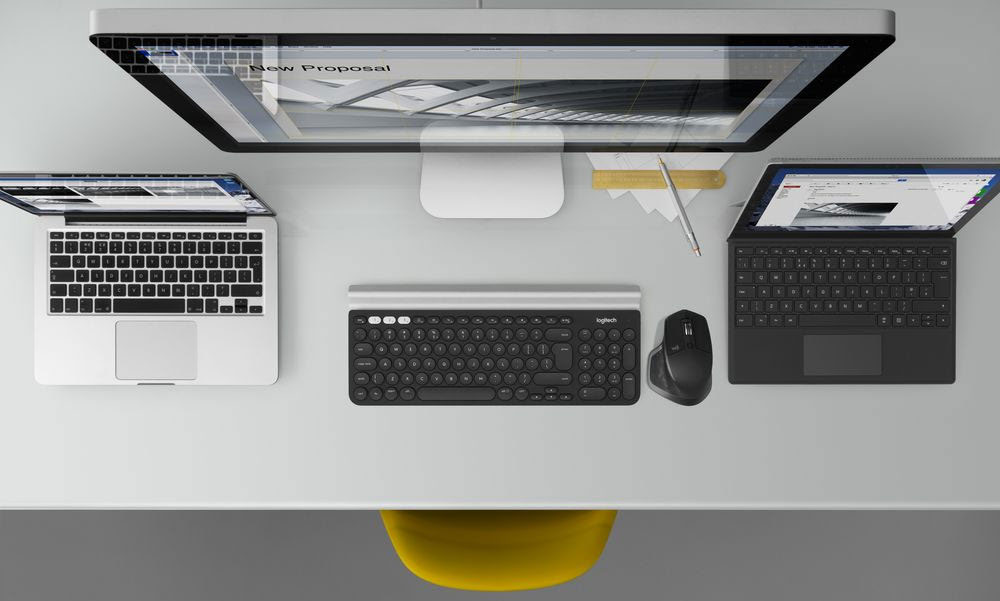 Logitech has apparently been working on a solution to this dilemma, however, making a network-connected mouse that can talk to computers running the right drivers.
The technology is something Logitech calls "Flow", with the mice connecting to a computer over either Bluetooth or Logitech's own Unifying Receiver, and then linking this to the Logitech software.
In fact, if you do this on several computers connected to the same network – wired or wireless – the mouse will work between the computers, with your cursor desktop hopping the moment you drag it to the edge of the screen, potentially allowing you to control up to three computers with the one mouse.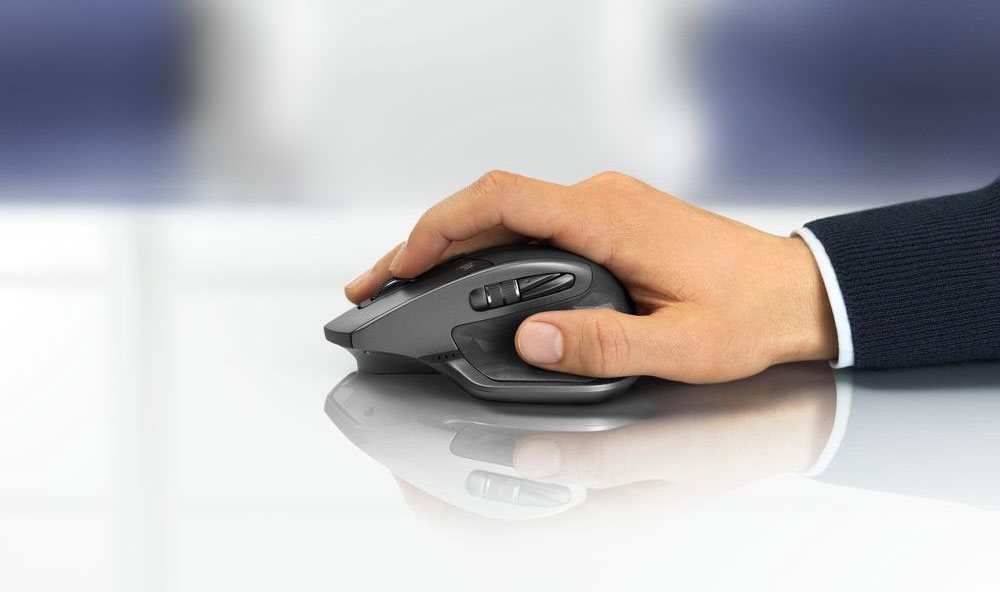 It's not just a software affair, though; you'll need a new mouse if you want to make this happen, with Logitech's two new MX series mice included, either the portable MX Anywhere 2S or the larger and more desktop focused MX Master 2S, both of which pack the computer jumping technology.
One computer used to be enough, but we've moved into an era where roughly one in 10 people are working across multiple computers at the same time," said Anatoliy Polyanker, global portfolio and brand director at Logitech.
"Using multiple computers can help you avoid distractions and speed up processor-intensive operations, but working across multiple computers can be a hassle," said Anatoliy Polyanker, Global Portfolio and Brand Director for Logitech.
"That's where Logitech Flow comes in," he said. "With Flow and a new MX mouse, you can enhance your productivity — for instance, copying and pasting files from one computer to another — helping you become more precise and focused in the multi-computer world."
Outside of the Flow technology, Logitech's additions to the MX range is an improvement to its Darkfield tracking engine, boasting a resolution jump to 4000dpi, jargon to say that it will be sharp, working on glass and pretty much any other surface.
The battery inside has also improved, with up to 70 days of life on a single charge, and microUSB recharging when you need more life. Logitech's adaptive scroll wheel is included, too, with both notched scrolling and free-wheeling fast scrolling.
Compatibility for each mouse, the portable $99.95 MX Anywhere 2S (above left) and the desktop $149.95 MX Master 2S (above right), extends to both Windows and MacOS, with Logitech's Flow technology working across both operating systems.
It won't be the only mice that support the tech, however, with the less expensive $49.95 M585 multi-device and $54.95 M590 multi-device silent supporting the concept provided you're happy with only two computers and fewer buttons.
As for the older Logitech MX mice, the support for Logitech Flow won't be extended to those, with the original MX mice apparently hitting end of life (EOL), though Flow is rolling out to the M720 mouse already in stores.
The new mice, however, should all get the technology, with all four including the new MX duo in stores this month.