We're always up for a crazy idea, and LG's plan to put speakers around your neck for your own wearable soundtrack is just the kind of crazy that grabs us.
Have you ever wondered whether you could walk around the world just grooving to your own personal soundtrack while still listening to everything the world had to offer?
A crazy new concept from the folks at LG could just let you experience it, with one very interesting product being announced at CES 2017.
Arriving as one of the new Bluetooth accessories from LG's audio division, the concept is called the "LG Tone Studio", and it is essentially a personal and wearable surround sound speaker.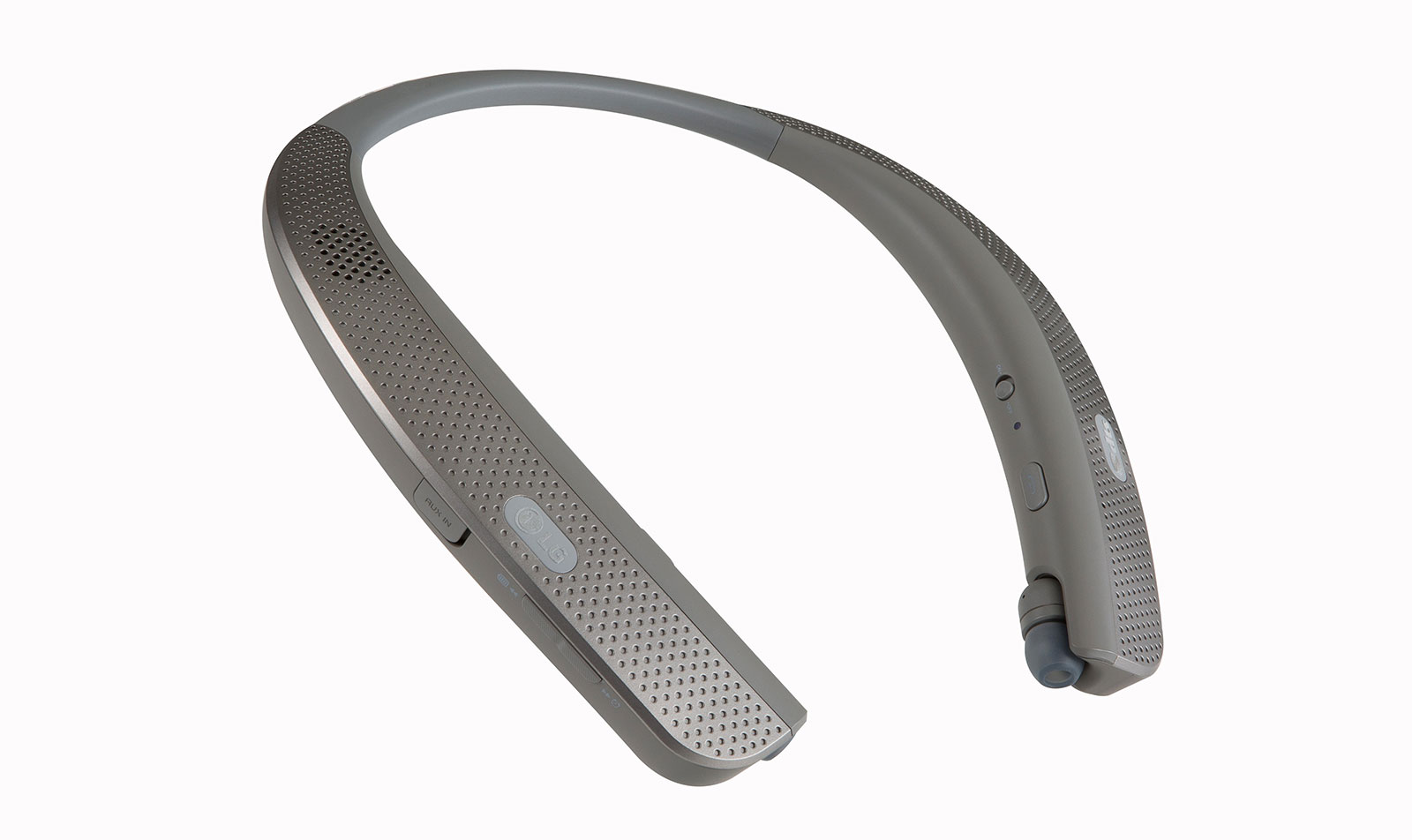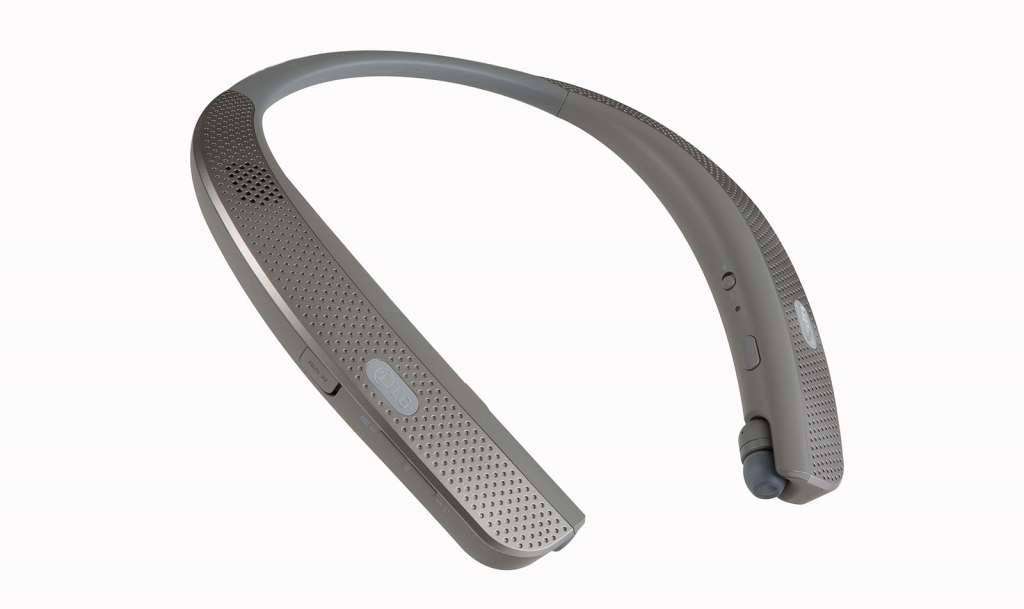 Designed to be worn around your neck, the U-shaped gadget includes four speakers, with two on the top and two on the bottom, as the whole package has been designed to provide a cinematic experience that your ears can listen to unencumbered.
Think of it as a soundtrack that follows you around, as that's really what it is, with LG working with DTS to deliver a cinematic experience to your head without wearing something that blocks your ears.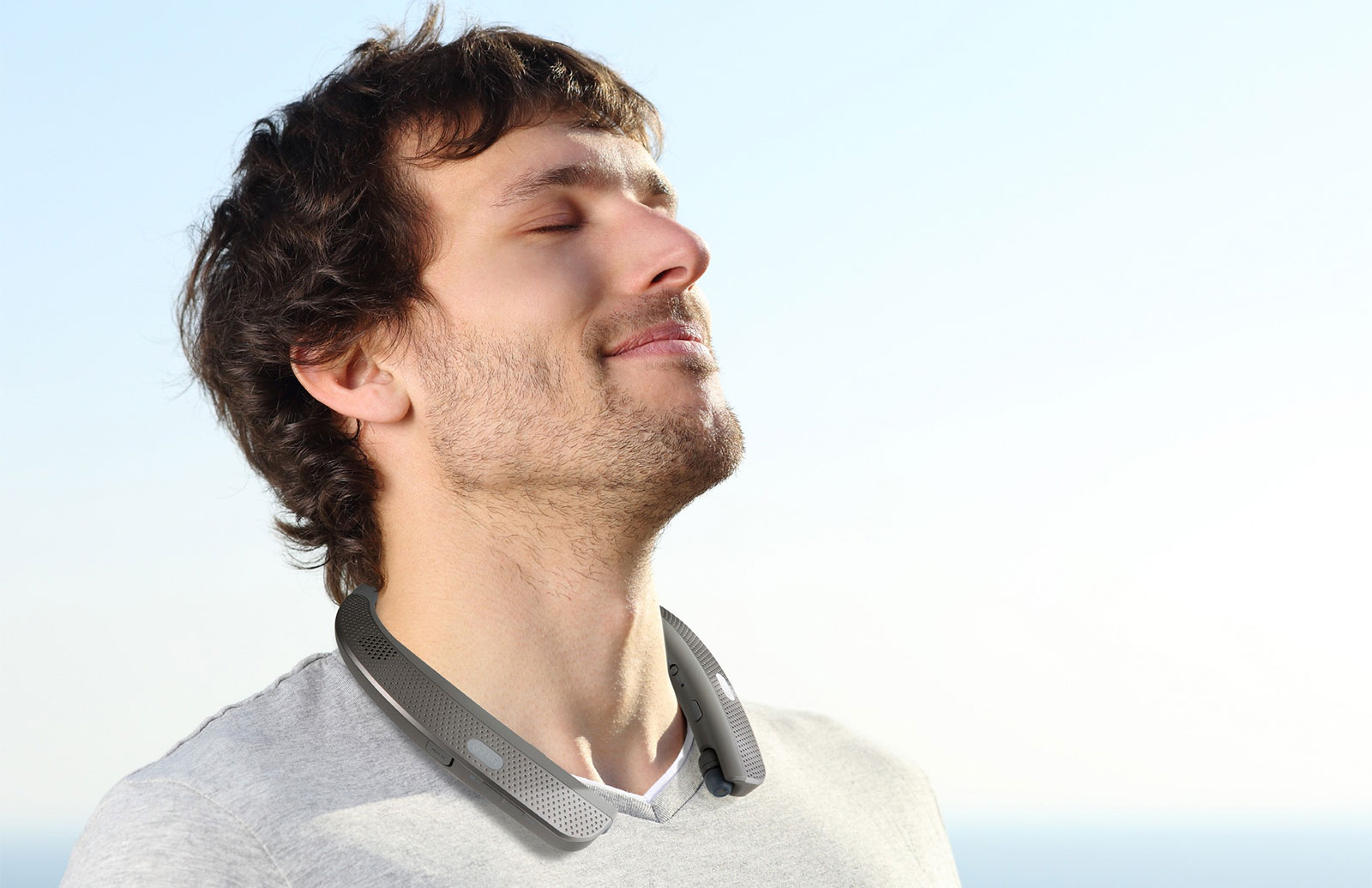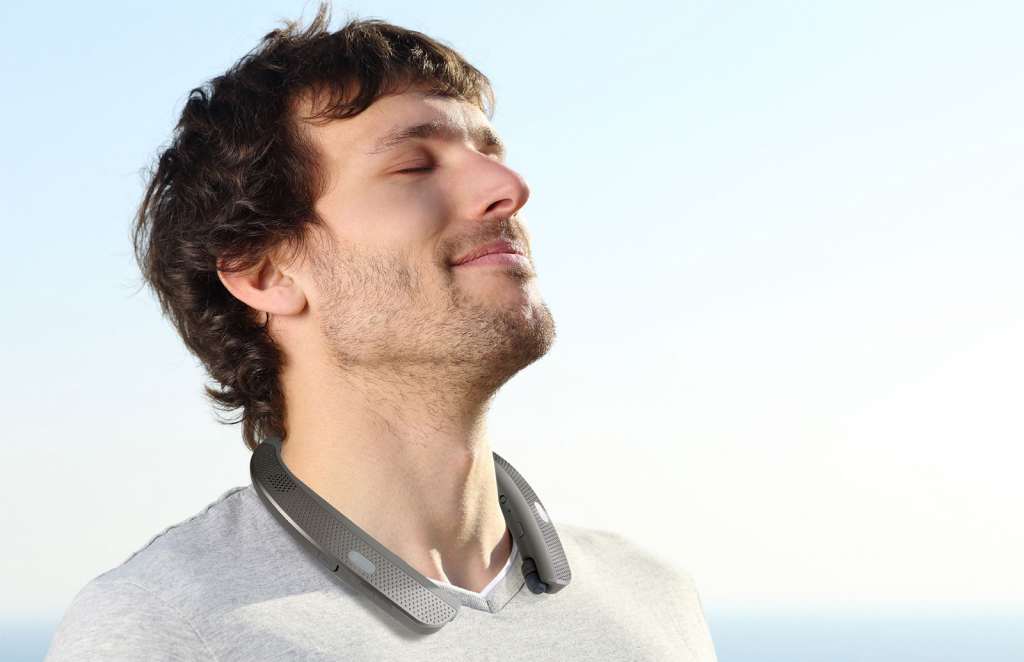 While the guy above seriously seems delighted with his ability to walk around and listen to music and movies, we're not sure LG's Tone Studio is made for walking around the planet listening to the world, simply because wireless speakers already create a sort of noise pollution that is frustrating enough at the best of times, and surround sound strapped to your neck used in public just seems like a new way of getting people angry at you.
Instead, it feels as though Tone Studio has been developed for at home use, because if you didn't want to set up surround sound and there were only a couple of you, wearing the Tone Studio neck band could be a great way to get surround sound without needing rear speakers, provided the sound quality is good to begin with. Adding to this expectation, LG says two Tone Studio wearable speakers can be connected, making it the sort of experience you can share with someone else.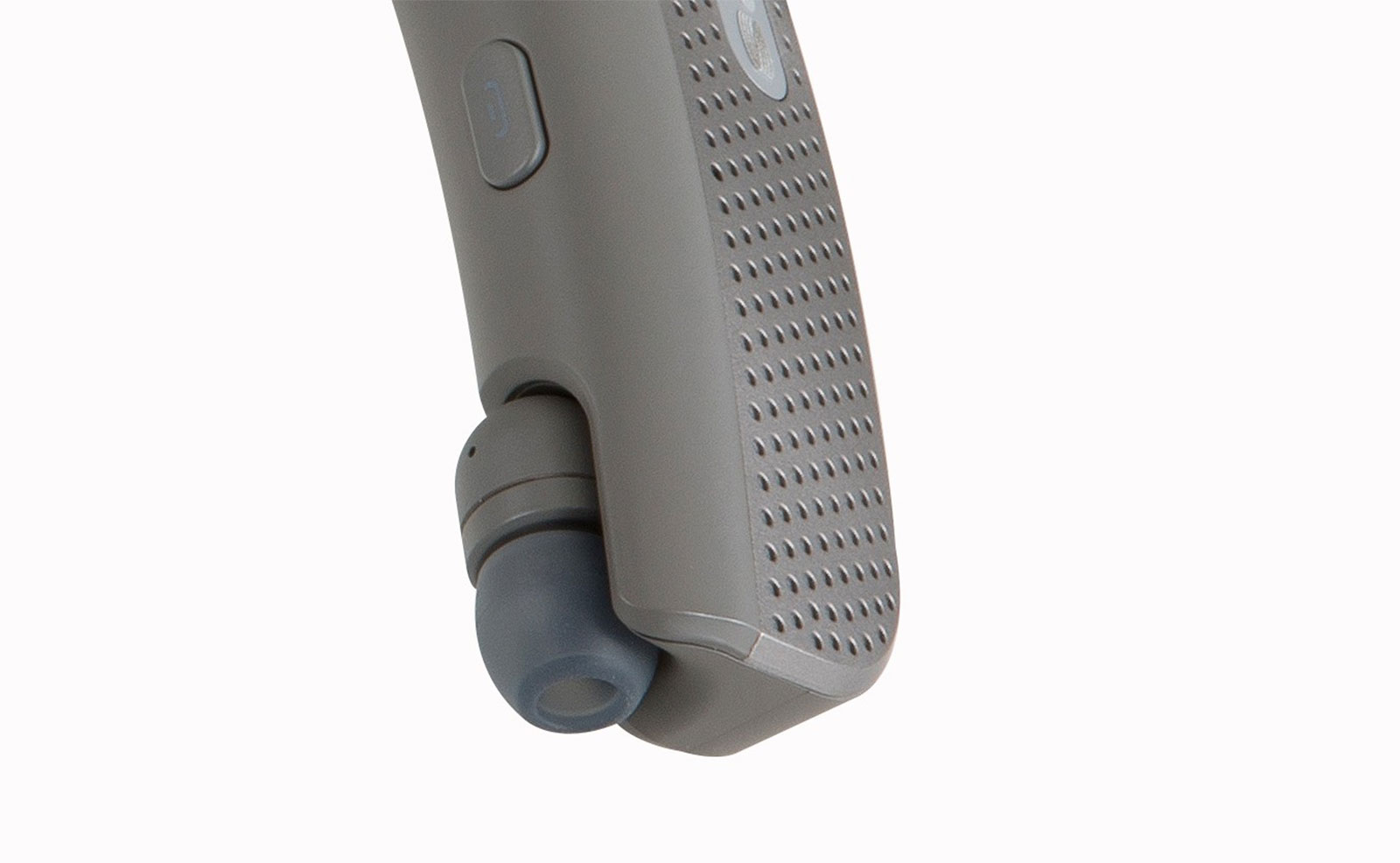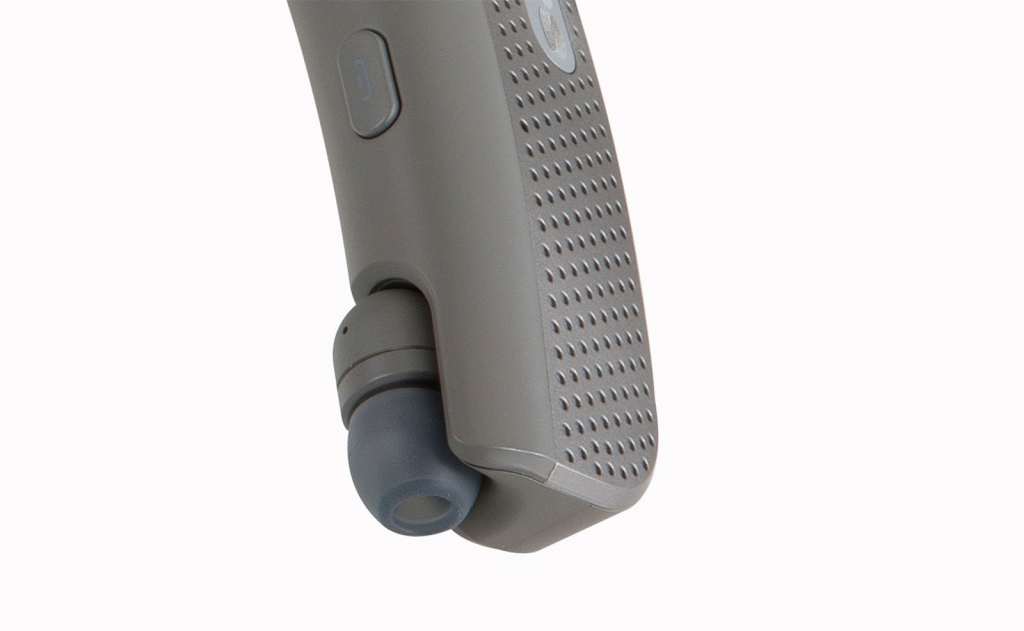 Interestingly, LG's Tone Studio appears to include earphones built into the body, so if you did decide to go outside, you could actually use them in a more personal way and not annoy the world.
LG has also used the U-shaped headphone design to make something else, and while it makes sound, it is not a wearable surround sound speaker.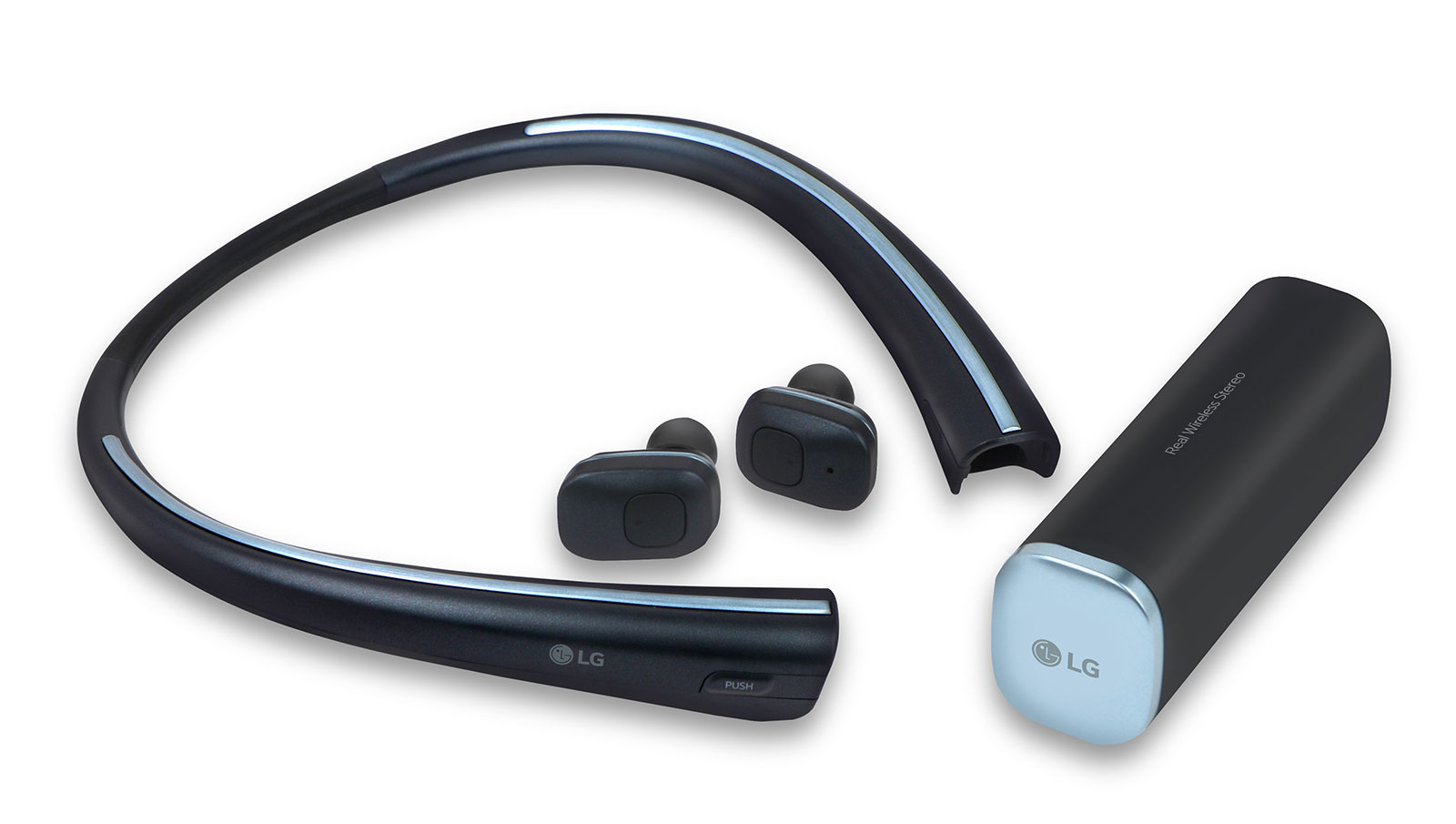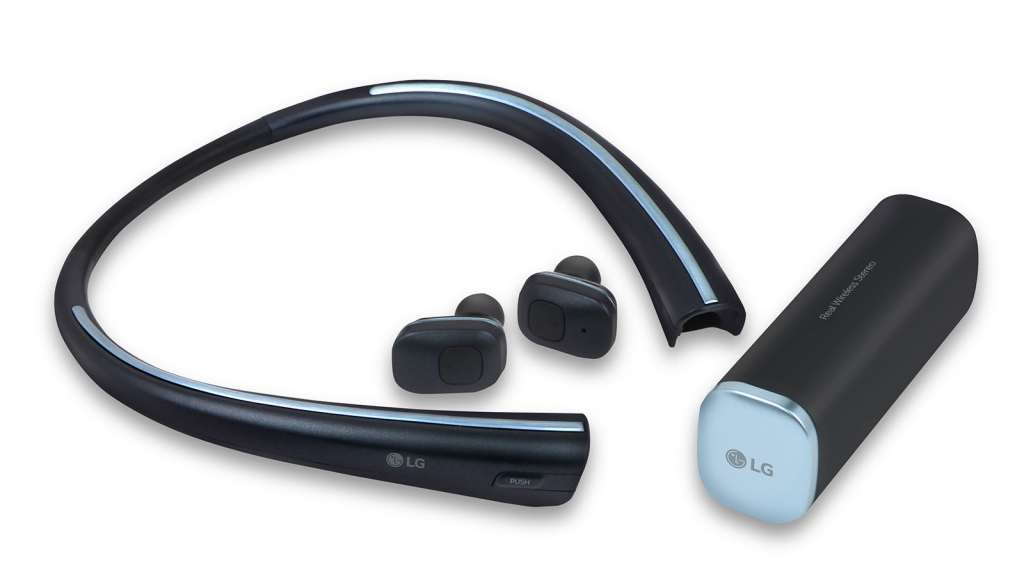 This one is called the "Tone Free", and it's a wireless set of in-earphones that reminds us of the sort of thing Apple is trying to do with the AirPods, but with a different take on the convenient battery.
Instead of a tiny pocketable charger to hold the battery-operated earphones, LG's neck strap will do that duty, letting you store them in the end points to charge them up, while also doubling as a vibrating haptic motor for when you get calls and notifications.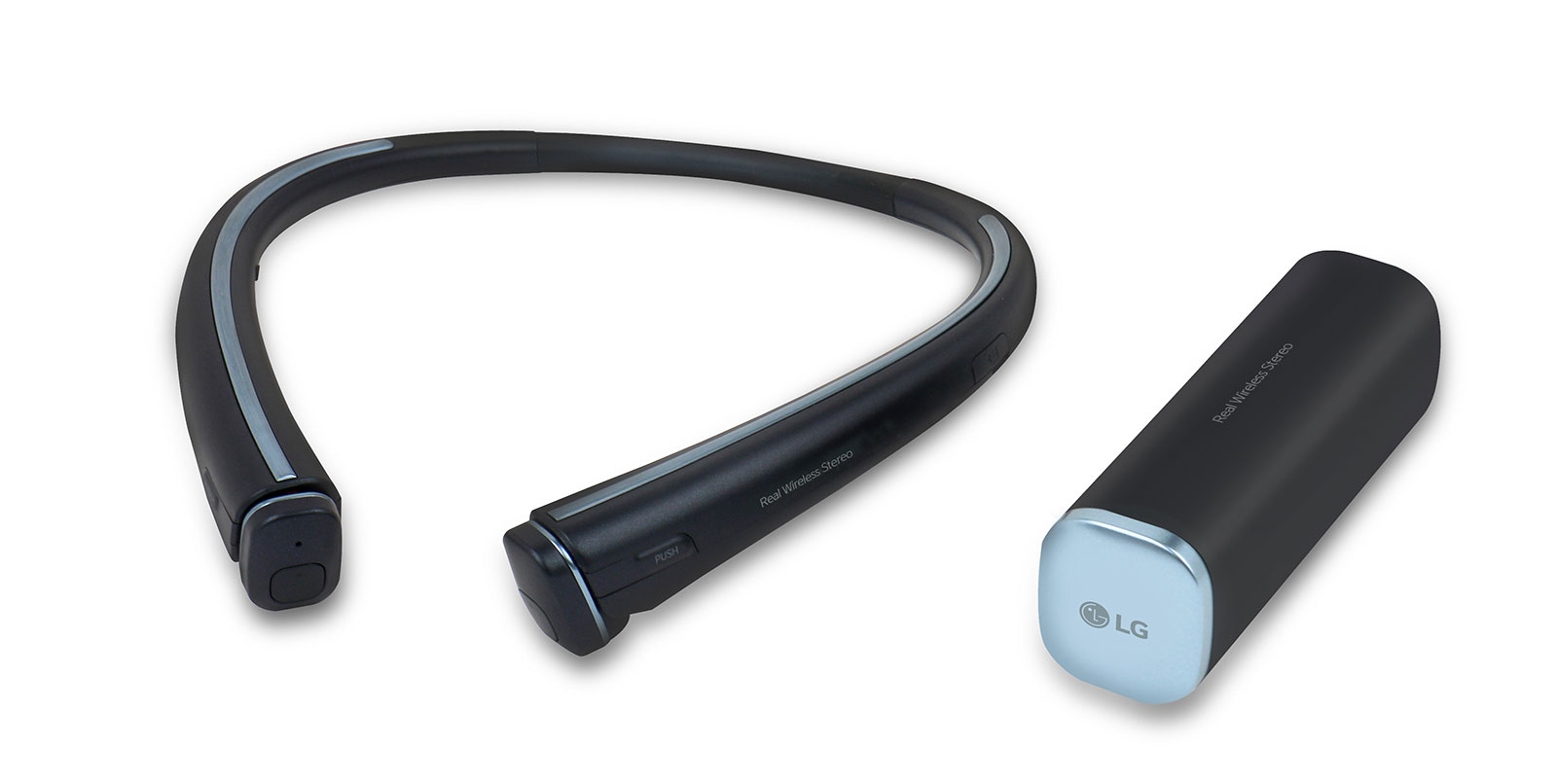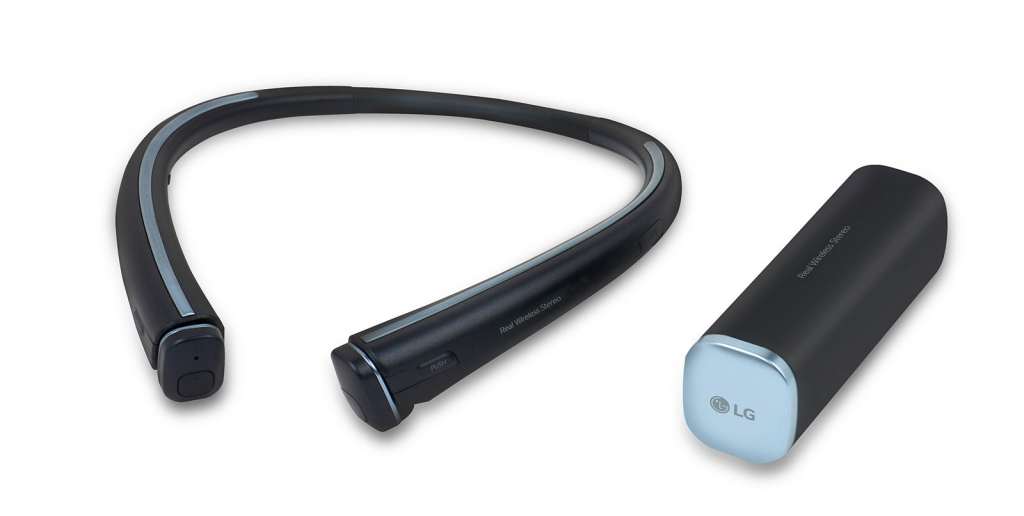 Another model, the LG Tone Active+ (below) borrows the horse-shoe design and cable from the Tone Free, but makes the whole thing a little water resistant (IPX4), while including a retraction mechanism to store the earphones away when you're not using them.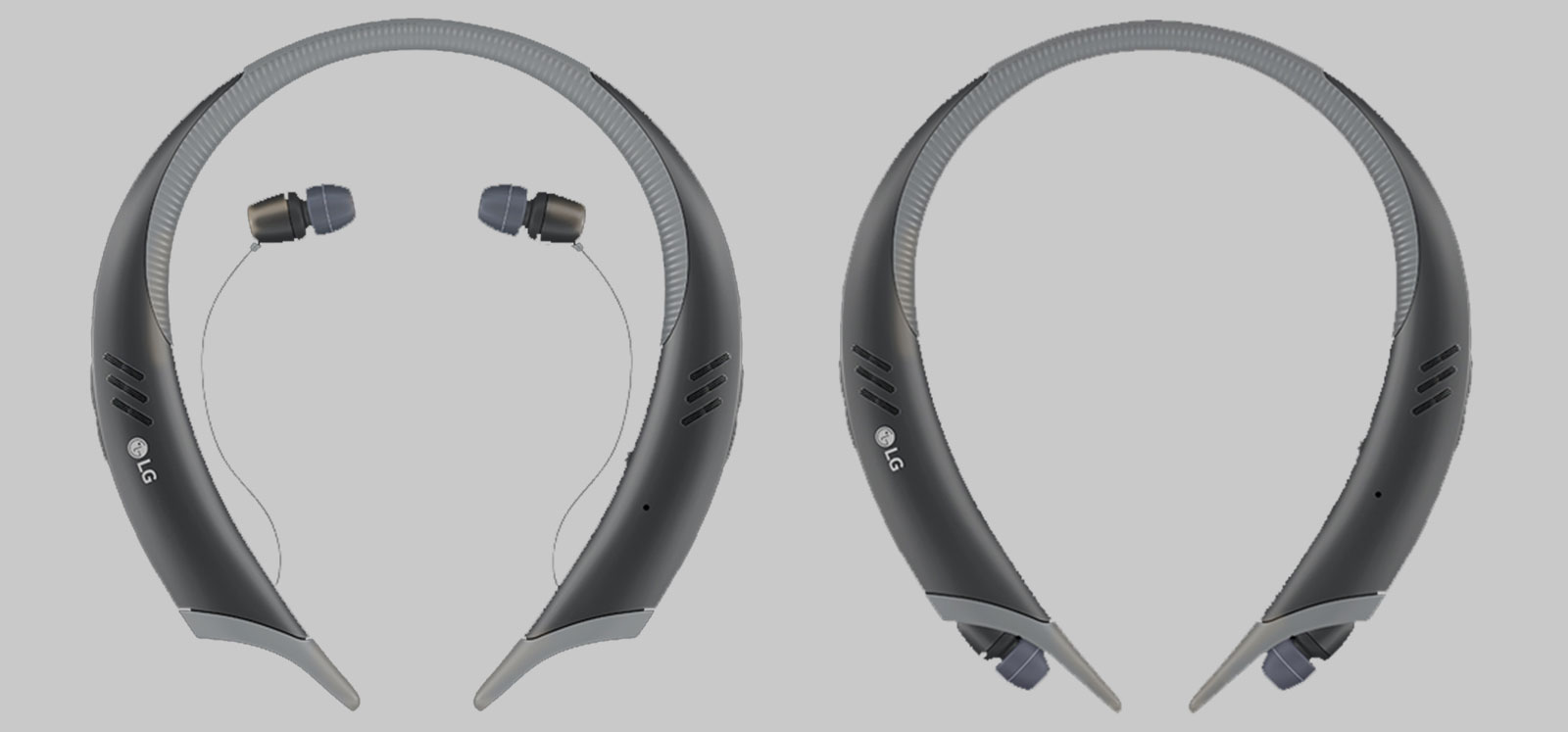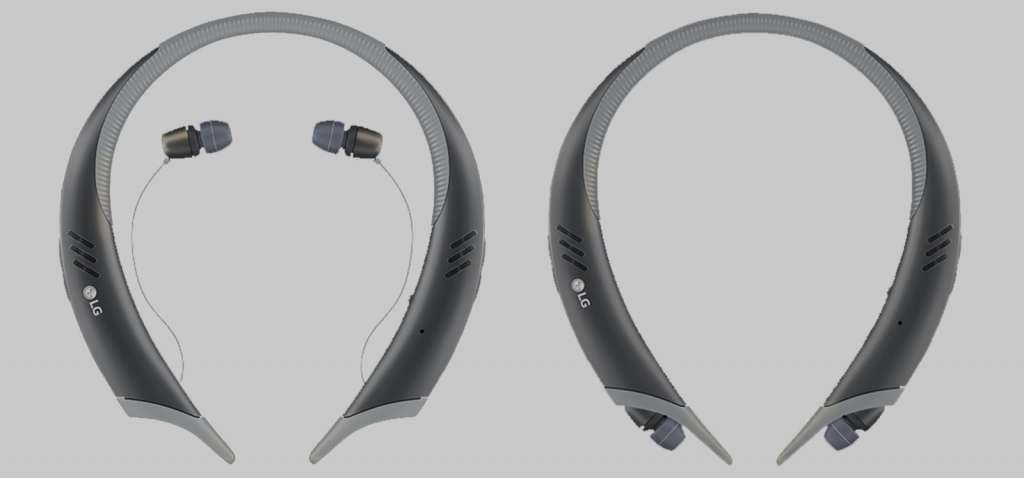 As for whether any of these will come to Australia, that is anyone's guess, though we suspect we'll see the first two, though towards the middle of the year. We'll be sure to let you know when that happens.
Or you could just listen out for that someone on the bus or train watching their favourite film or TV show in surround and bothering you. There's that way, too.