There's good news for creative types, because while Microsoft and Apple seem content in having a game of "who can make the best computer for creative types", they're not the only players in town.
With the Cannes Film Festival on recently, viewers were able to see films galore, but they could also spy a few laptops, as HP came out to play, launching a few systems aimed at keeping the inner and outer creative quite happy, and partnering with at least one company in doing so.
While the festival is a showcase for the creative, it appears HP used it for much the same, showing what it had been working on, also likely because it is a sponsor of the festival.
And that's not too hard a leap for HP, with products from the company responsible for helping make movies throughout the years.
Computers are likely a big part of that, but this journalist even remembers the HP DreamColor monitor (yes, the spelling irritates us, too; "DreamColour" for Australians if HP ever changed the packaging, which we're sure it did not), the world's first billion colour display, which animators and film studios used to generate the best colour reproduction where it mattered.
At Cannes, the focus wasn't on big monitors that render colour properly, but how you can turn a touchscreen into a creative powerhouse, something Apple and Microsoft are engaged in battle over in its products, evident from the recent iPad Pro and Microsoft Surface additions.
HP is part of that fight, however, and is turning to the likes of its Spectre and Envy computers to provide more options for creative types, and anyone else who may well be interested.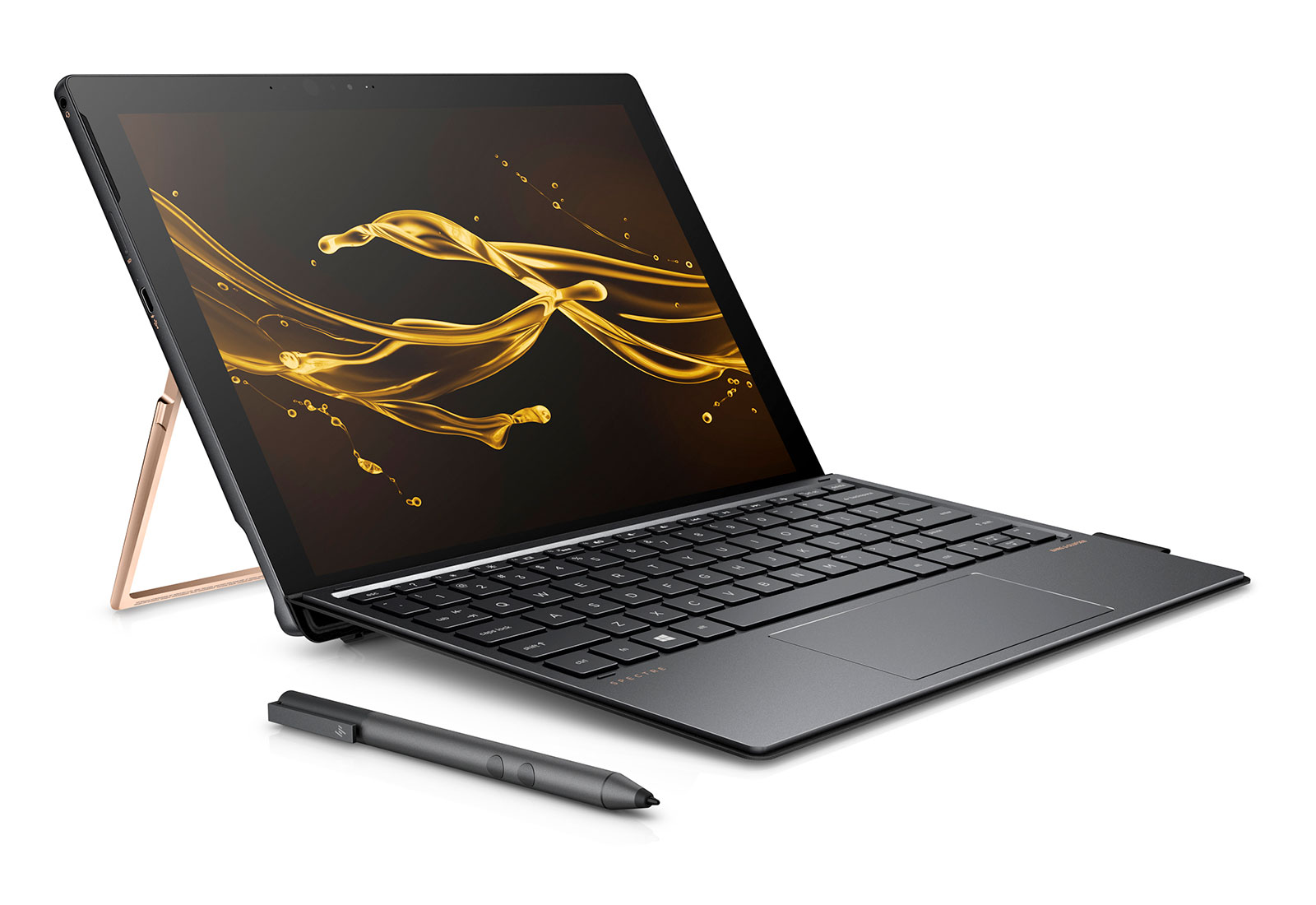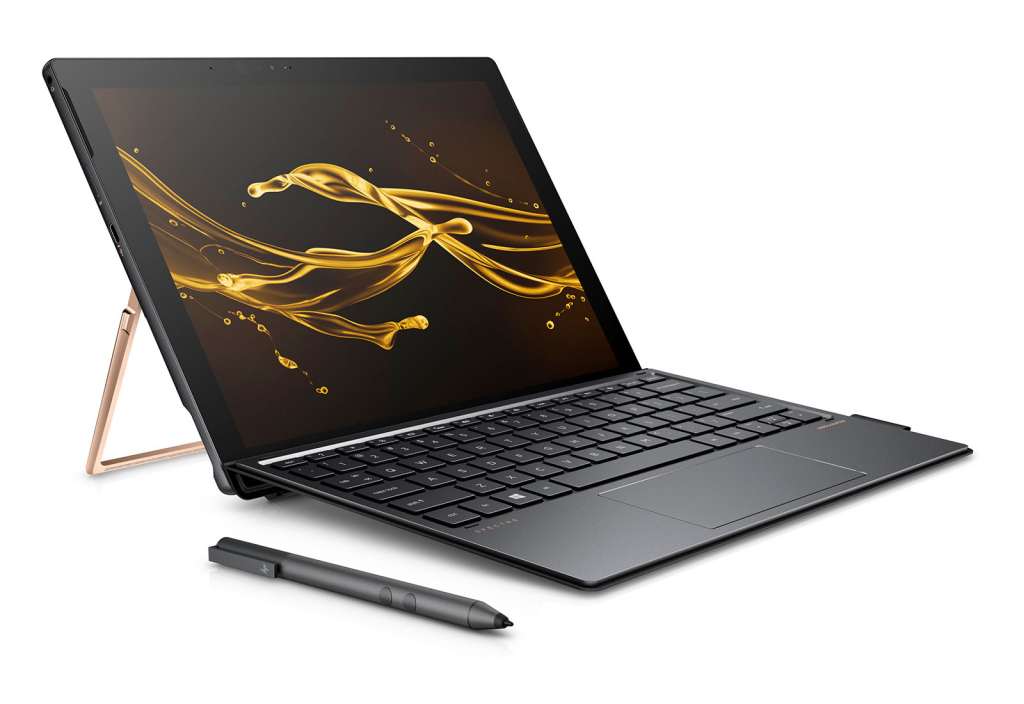 First there's the HP Spectre x2, a computer name we're sure we've seen before, but looks a little different in 2017.
While that tablet-laptop hybrid has long had a metal body with a kickstand to compete with Microsoft's Surface Pro, it now gains a different colour with dark grey colouring and a copper kickstand for added durability, with the stand able to push back to up to 165 degrees, meaning you can draw and work on it mostly flat, but not completely.
The screen is a big part of what HP has worked on here, providing a 12.3 inch display sporting a staggering 3000×2000 display, boasting a lot of pixels and colour, while the keyboard — which is obviously a part of a laptop — is included in the box and can be detached using a magnetic connection. That's similar to the Surface keyboard, only it's included, a fairly obvious difference from Microsoft's optional extra.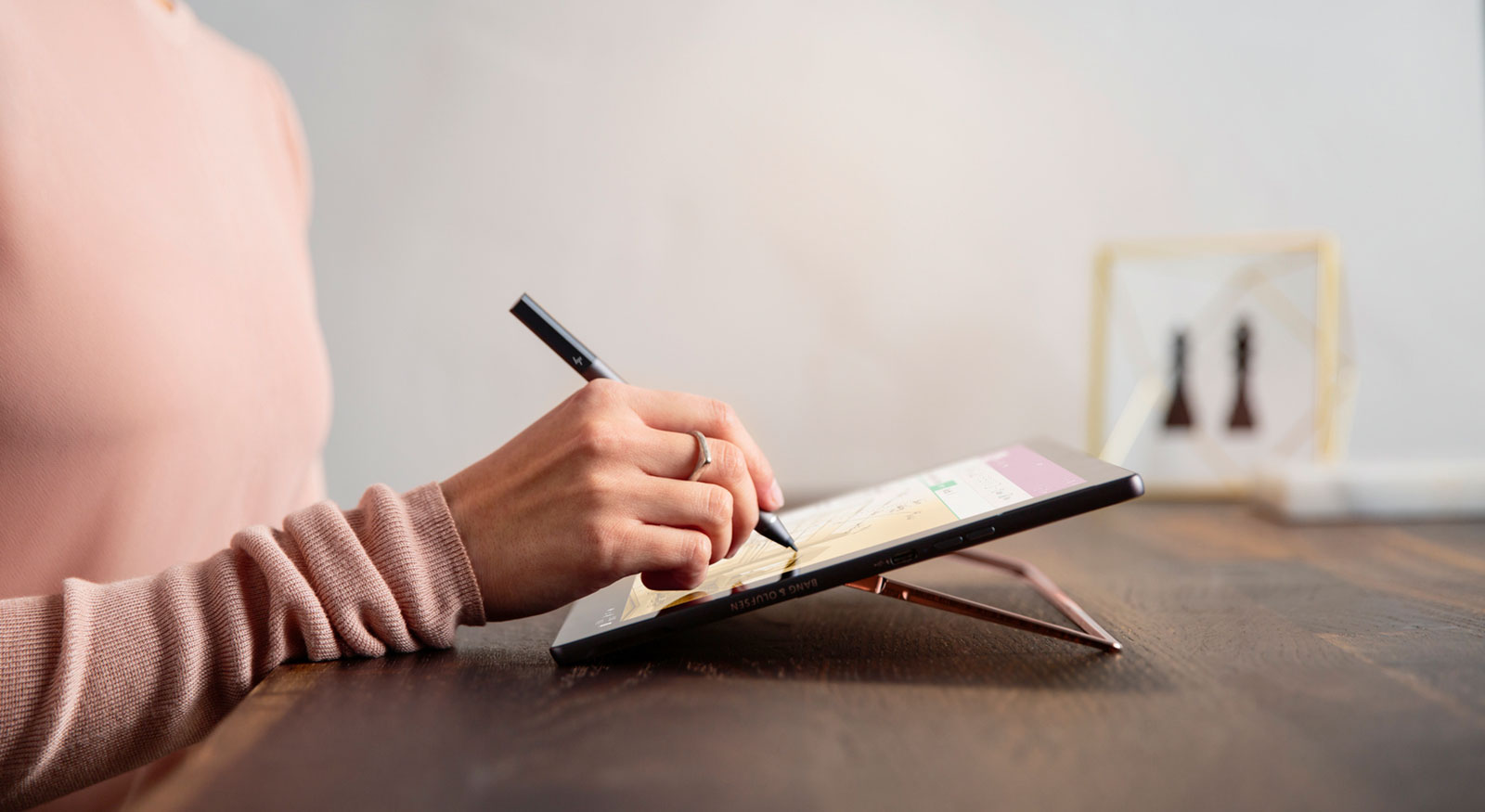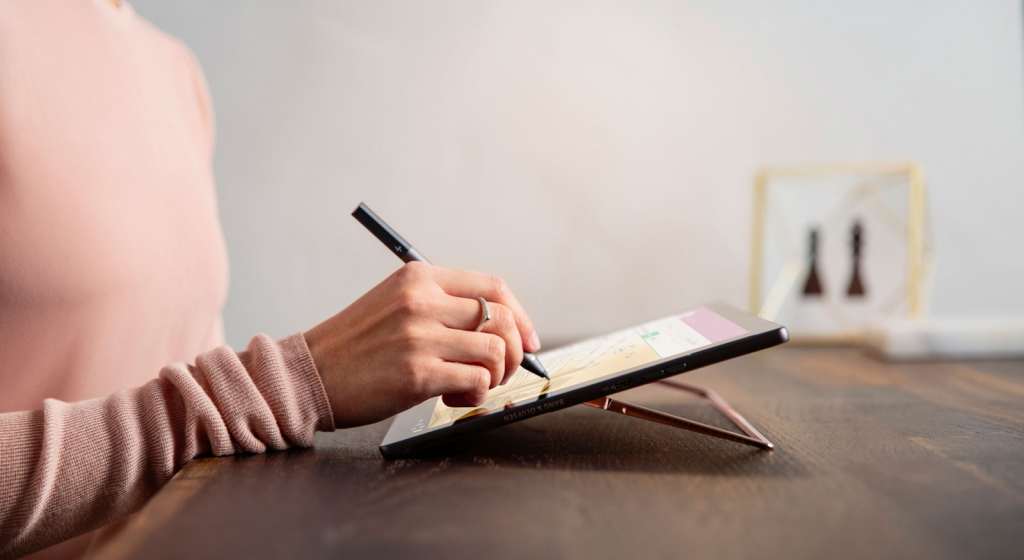 There's also an emphasis on sound, with HP working with Bang & Olufsen to make this better, and HP says its Spectre x2 (also known as the 12-C012DX) will sport a host of other features, including 8GB RAM, a 360GB M.2 solid-state drive, up to eight hours battery life, Intel's 7th generation "Kaby Lake" Core i5 processor, and support for a pen with Windows Ink, and it won't be the only laptop to see these features.
Similarly, the more laptop-like HP Envy x360 will bring pen interaction to a 15.6 inch touchscreen, providing a bigger touch display, though one you're less likely to use as a tablet.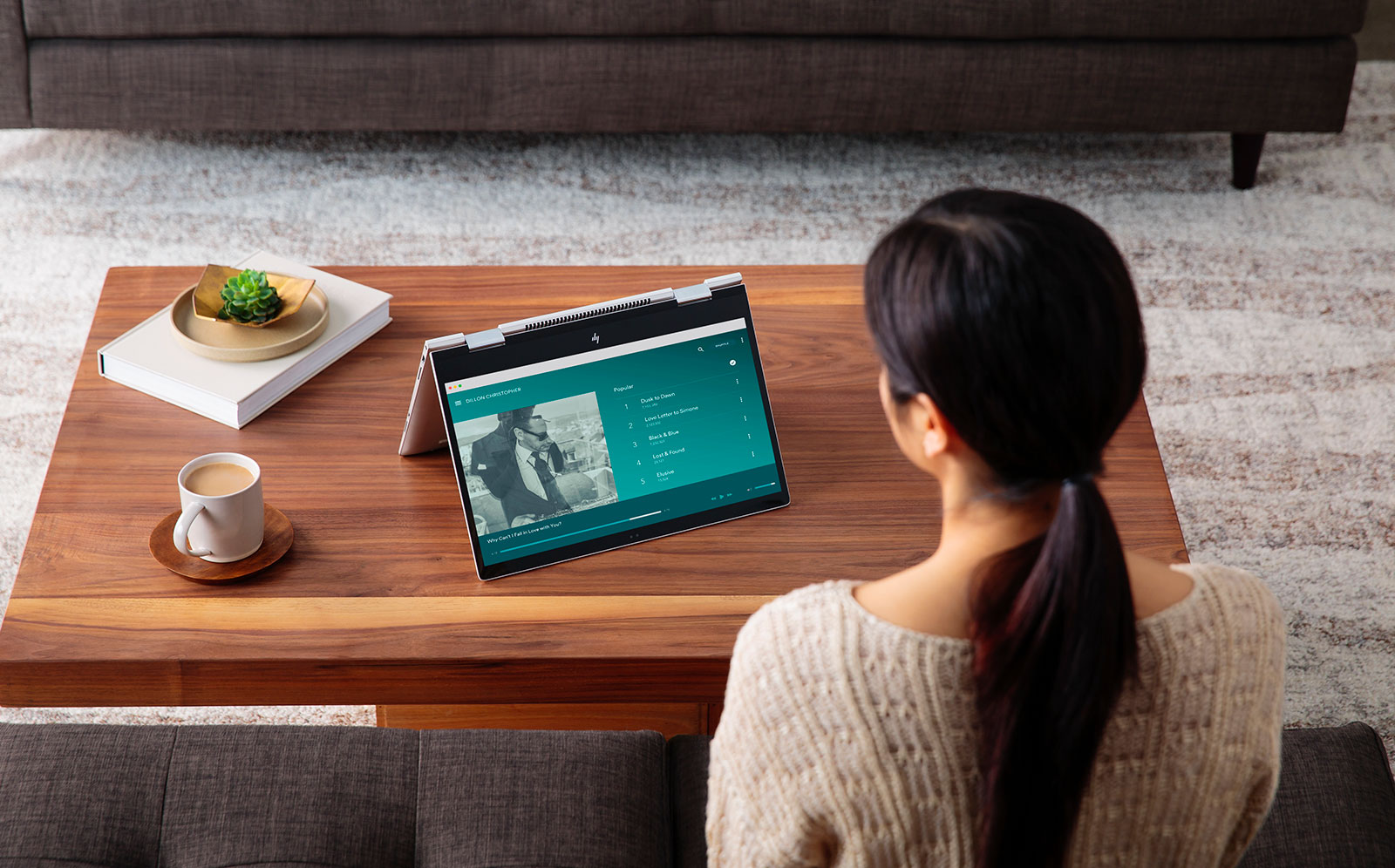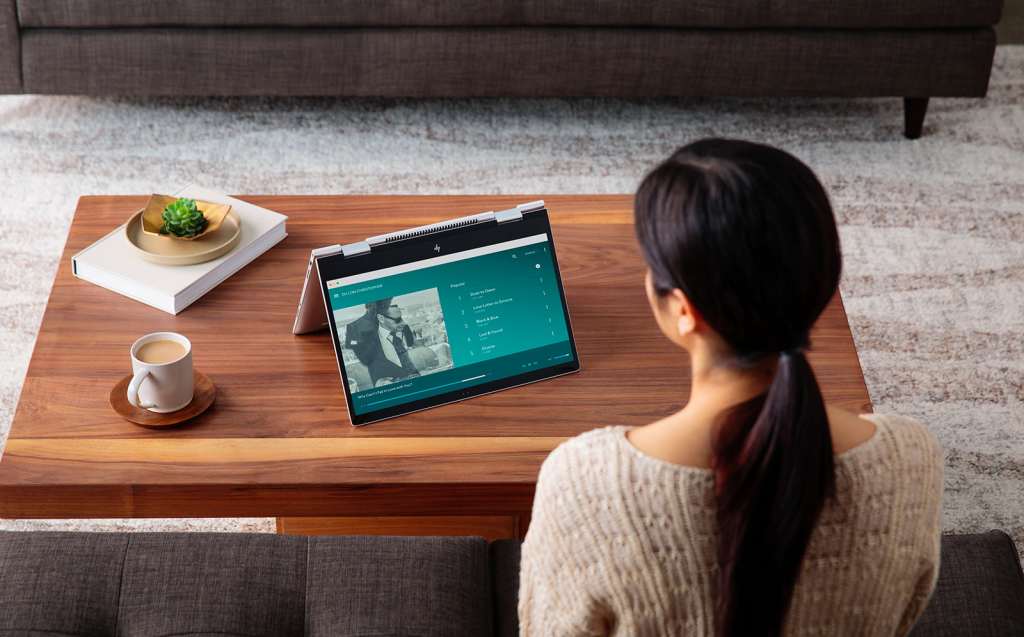 While the screen is bigger and the hinge still supports folding the screen back so the laptop looks like a tablet — making it like a tablet — HP is still bringing some of its tablet features over, relying on a metal body and some recent innards, offering the x360 in lots of options, relying on Intel's latest or chips from AMD, moves that will no doubt bring the price down dependent on the options HP releases locally.
And the Envy series will also see a 13 inch model that lacks the 360 degree fold-it-flat hinge and touchscreen, just in case a laptop is more what you're into and you don't care for one of those touchscreens.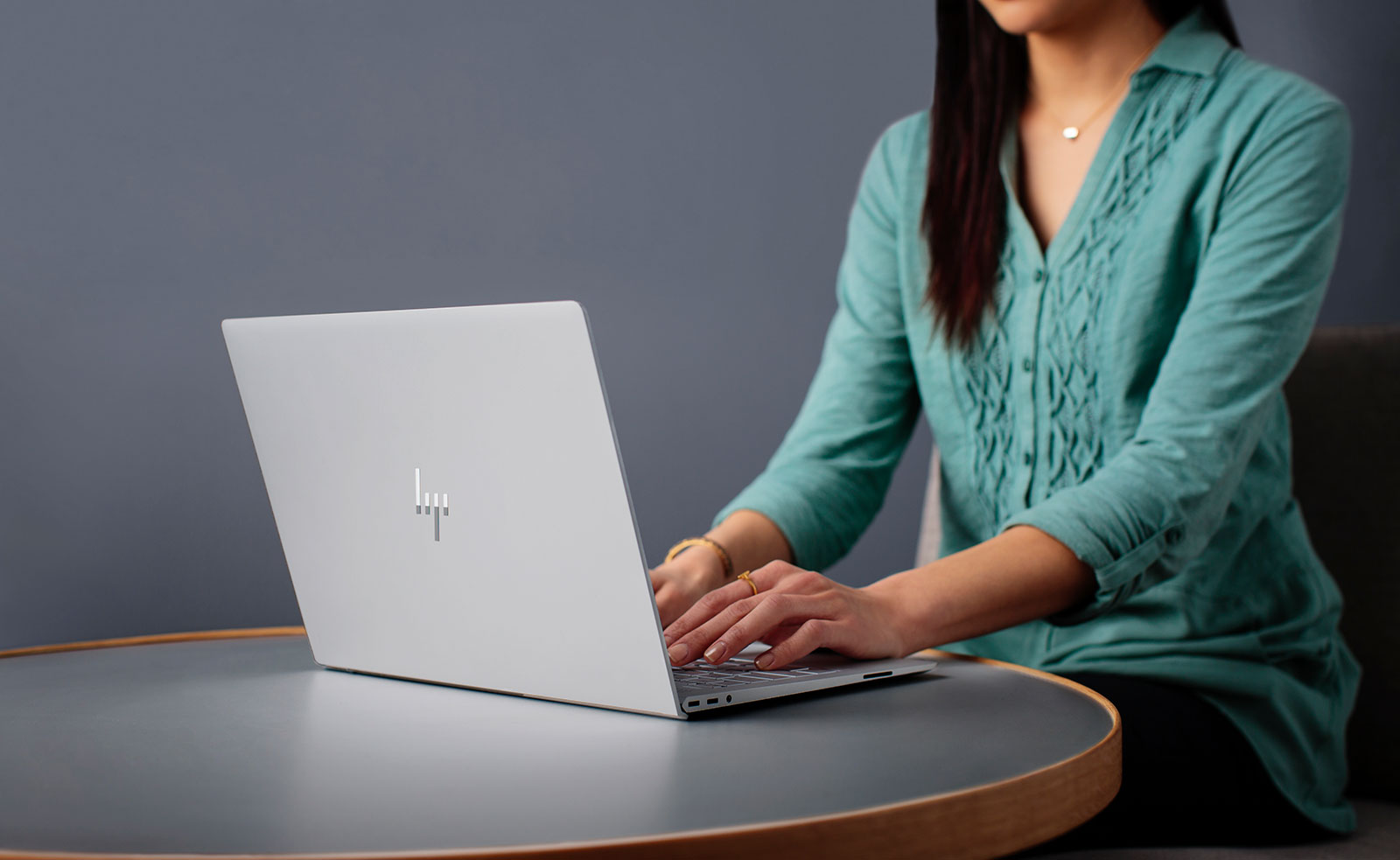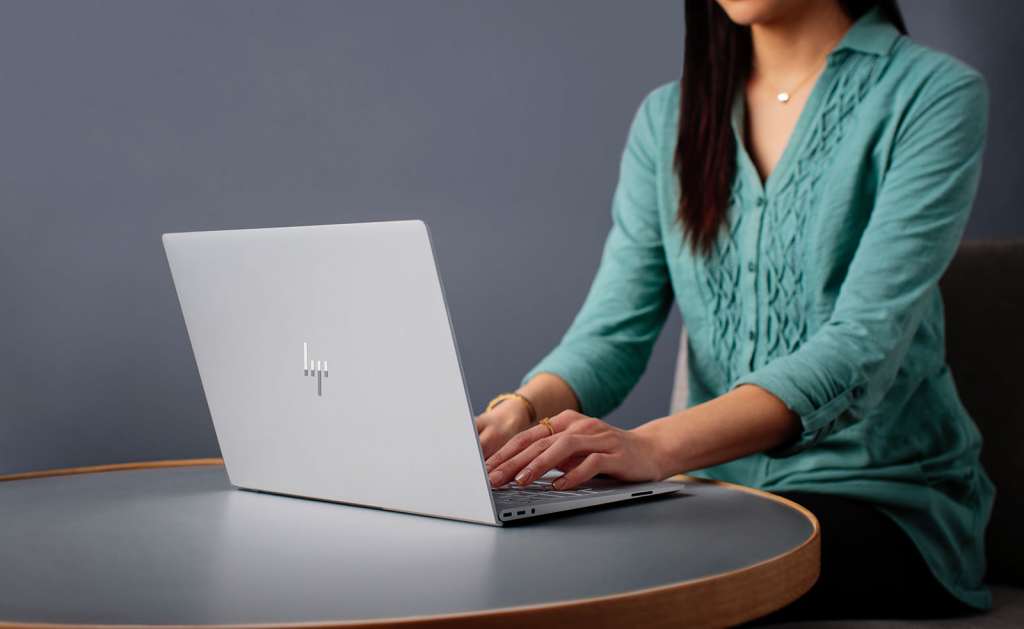 Frankly, out of these, we're probably most excited to see how the Spectre x2 can stack up to the offerings from Microsoft and Apple, because it's always nice to have more competition for great tablets, and HP has certainly been building some nice machines of late.
In Australia, pricing and availability is very close, with HP practically ready for all of them, starting with the touch-less HP Envy 13 for $1599 and the touchable HP Spectre x2 for $1999, both this month (June). Meanwhile, the 360 degree hinge and touchscreen of the HP Envy x360 will see release closer to $1599 in July.